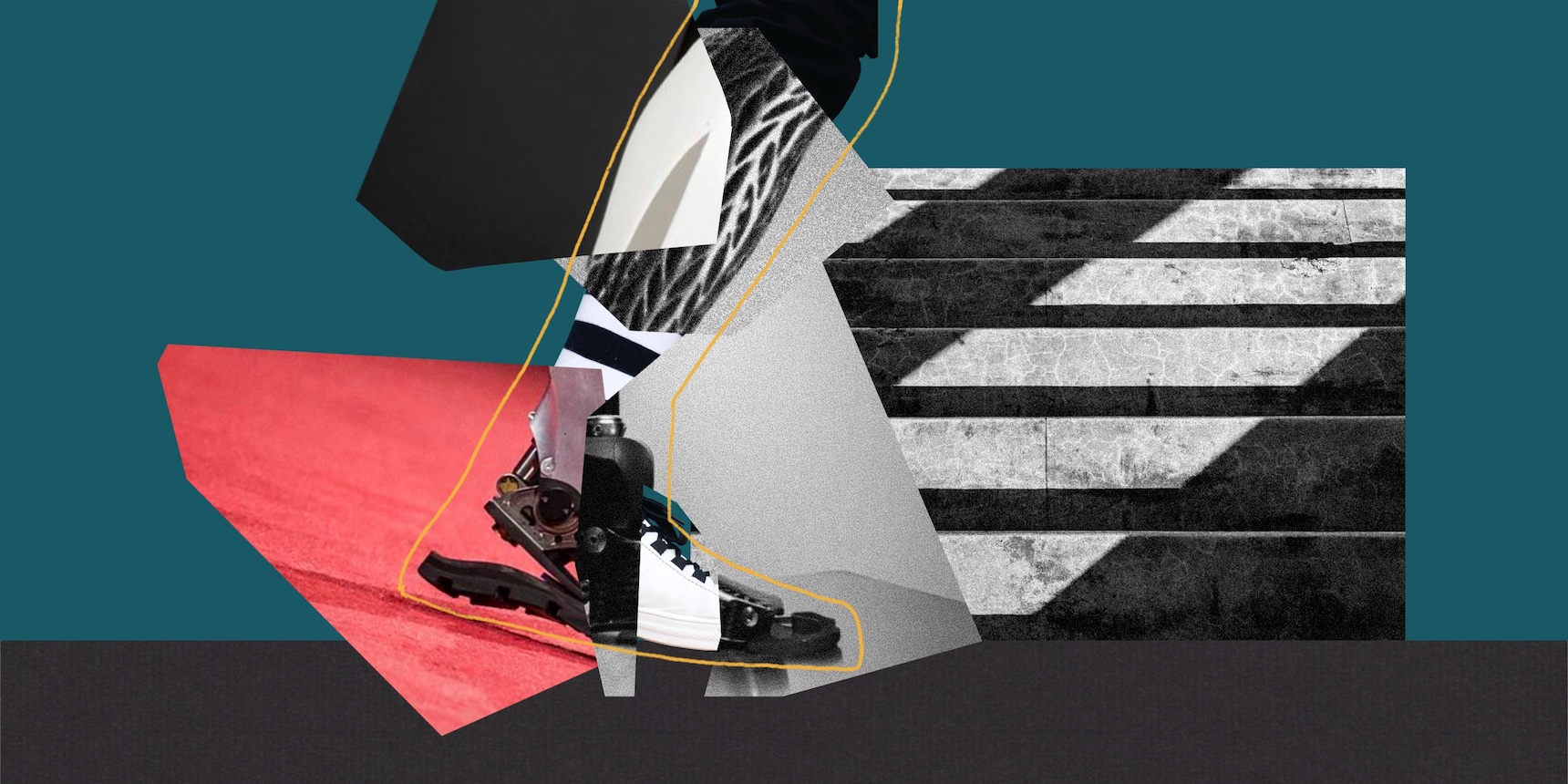 Around 11,000 Armenian soldiers were wounded during the 2020 Artsakh War, many of whom are still in treatment and will need to undergo rehabilitation for the rest of their lives. Colonel Sahak Ohanyan reports that up to 10% of injuries sustained by veterans were classified as severe. Almost 1,000 veterans today have life-long physical disabilities and receive basic assistance from the Insurance Fund for Servicemembers. They also receive support from various non-governmental organizations that help provide veterans with medical treatment, rehabilitation services, housing, and basic needs. A large subset of wounded veterans sustained traumatic brain and spinal cord injuries, and some required limb amputations. Most of the rehabilitation veterans are undergoing neurorehabilitation and mobility rehabilitation.
Dr. Fanarjyan heads the Neurosurgery Department at Yerevan State Medical University (YSMU), as well as the University Clinic of Neurosurgery and Comprehensive Stroke Center, which serves as a training location for the World Federation of Neurosurgical Societies and European Association of Neurosurgical Societies. Dr. Fanarjyan's department has successfully treated over 60 wounded veterans who were subsequently referred to the Homeland Defender's Rehabilitation Center in Yerevan, known as Zinvori Tun, for spinal cord and brain injuries. Dr. Fanarjyan says that the rehabilitation center is making serious efforts to prepare patients to return to their daily lives. 
The practice of neurosurgery in Armenia has been evolving rapidly. YSMU's endovascular neurosurgery fellowship was recently listed in the American Association of Neurological Surgeons approved directory, and a 2022 European Stroke Journal publication stated that substantial advances have been made in Armenia around both neurological disease treatment and medical infrastructure over the past decade. Dr. Nerses Sanossian, a neurologist and associate professor at USC's Keck School of Medicine, said in 2016 that the level of expertise and competence is high in Armenia. "It's not a matter of having qualified physicians," he says, referring to the fact that Armenian physicians simply lack the resources commonly available in the U.S. Dr. Fanarjyan explains that the main problem Armenian neurosurgeons face is the lack of up-to-date medical equipment –– such as angiography machines, neuronavigation tools, ultrasound equipment –– because the last major investment by the government was made 20 years ago. Despite these challenges, Dr. Fanarjyan says that his doctors are excellent and are doing everything in their power to have successful operations. While the government has been unable to allocate funds to purchase modern surgical tools and medical equipment, many Armenians have formed NGOs to assist medical centers in the country. 
Donors want to know how their contributions to help wounded veterans are being utilized. Since the 2020 war, it has become clear that while Armenia has enough qualified professionals who are ready to volunteer their skills and help wounded veterans, there aren't enough resources. NGOs such as 1000plus, Armenian Wounded Heroes Fund, Hybrid Labs, Oqni, QaylTech, Support Our Heroes, and Veterans of Armenia have been using their funds to purchase prosthetics, implants, rehabilitation equipment, and other medical equipment and supplies. 
Davit Arsenyan is a kinesiologist who has years of experience working with disabled veterans. His work has only intensified after 2020. Four years prior, in the aftermath of the 2016 Four-Day War, Arsenyan formed QaylTech to produce prosthetics and find innovative ways to help patients with disabilities restore mobility. QaylTech has succeeded in producing equipment such as the Qaylaber, a walk simulator device, as well as standing frames, exoskeletons, and advanced wheelchair add-ons. 
QaylTech's function as a company isn't limited to just production. Arsenyan said that QaylTech's team members build relationships with their veterans. They meet regularly to discuss their concerns, provide career guidance, and motivate them to ensure a positive outlook. QaylTech's mission is to help any veteran or civilian affected in Armenia. Arsenyan believes that those who have the ability to help have an obligation to assist the wounded veterans who made a sacrifice to protect Armenia and Artsakh. 
Arsenyan notes that because rehabilitative treatment is a lifelong commitment, remote rehabilitation plays a key role in the rehabilitative process. Their rehabilitation team teaches patients how to perform exercises at home using special devices. These exercises are crucial to a positive outcome, because a sedentary lifestyle will derail their recovery and may cause the disability to worsen, something especially true for neurorehabilitation. 
"We need to improve the quality of life of people with disabilities," Arsenyan says. "It can happen to anyone. A disability can also be acquired in everyday life  –– in car accidents and neurodegenerative diseases, for example. We need to support the development of these technologies, because you never know what will happen." 
Veterans of Armenia (VOA) is a Glendale-based NGO that has raised over $500,000 to be put towards supporting veterans. Their motto is that no soldier should be left behind, and their aim is to work directly with veterans and Armenian organizations who also support veterans.  VOA's work is focused on providing veterans with medical care, therapy, and other types of assistance to address obstacles and difficulties in their lives. To date, they have supplied Armenian frontline soldiers with military-grade outerwear, provided medical equipment to the Homeland Defenders' Rehabilitation Center, sponsored a prosthetic center at the Rehabilitation Center of Armenia, and renovated the Kanaker-Zeytun Medical Center. 
VOA has also covered costs to renovate homes of veterans, like Henrik, who is paralyzed and needs to use a wheelchair due to a spinal injury caused by sniper fire. Jora is another hero who sustained trauma to the head, leaving him in critical condition due to brain damage. Karen was struck by drone munitions and suffers from long-term brain damage that has left him with unilateral weakness in his limbs. These are just some of the names of veterans who have had housing renovations completed thanks to the efforts of VOA and their donors. Other projects that VOA is currently working on include providing financial aid to veterans who want to attend university, a karate project in Artsakh for children of veterans, PTSD therapy for veterans, providing funds to the Zinvori Tun, and continuing home renovations for veterans. 
Support Our Heroes (SOH) is another NGO that provides for veterans and their families. SOH, founded by Vicken Arabian, Minas Arabyan, and Hratch Simonian, has been working on a myriad of charitable projects since 2016. Arabian is an engineer from California who moved to Armenia in 2005, and has been involved in volunteering and managing humanitarian projects in Armenia since the 1990s. When Simonian graduated from university in Lebanon, he decided to become involved in activism and philanthropy. Since the 1988 Spitak Earthquake, Simonian has dedicated his life to charitable and cultural organizations. In the 2020 war, Azerbaijan struck the Martakert Medical Center in Artsakh with rockets and cluster bombs. In 2021, SOH fully renovated the hospital in seven months. When Norayr Mkrtchyan died during the 2020 Artsakh War, his wife and two children were left living in dire conditions. When Martakert was being attacked in 2020, Karen sent his wife and five children to Hrazdan for safety, but he stayed behind to protect Artsakh. When Arevik Y. was pregnant with her fourth child living in grim conditions, she received news that her husband had died defending Artsakh in 2020. SOH has stepped forward to help families like these affected by the war by renovating their homes and providing furniture and essentials. Today, SOH's projects currently underway in Artsakh include the construction of a software engineering training center, establishment of high speed fiber-optics internet, and construction of a 16-home community for displaced Artsakh families all in Nakhichevanik. In addition, Artsakh's first veteran rehabilitation center is set to be completed in the first half of 2023 in Stepanakert.
Andre Vardoumyan is a soldier who has been receiving physiotherapy, strengthening, and neuromuscular rehabilitation at Zinvori Tun due to a gunshot wound he sustained to his lumbar spine. Tatul Harutunyan was a 19-year old soldier when a bullet penetrated his brain. Miraculously after surgery and rehabilitation he has improved and has maintained the ability to walk and keep his senses. Fourteen years ago, Arman Movsisyan suffered trauma to the head in Artsakh, and to this day the rehabilitation center continues to treat his issues related to memory and mobility. Daniel Davtyan was injured in April 2016 and suffers from brain damage, but the rehabilitation center has improved his condition via physiotherapy and medical care. Avetis Zargaryan was also injured in April 2016, and without rehabilitation and medical treatment he would be paralyzed for the rest of his life due to his spinal damage. After the efforts of the rehabilitation center and the Armenian Wounded Hero's Fund (AWHF) raising $30,000, he received prompt medical treatment and is now able to walk again. AWHF's rehabilitation center has done important work to help veterans with disabilities and its doors are open to all Armenian veterans. The rehabilitation center is managed by Sargis Stepanyan –– a triple-amputee special forces officer who risked his life trying to protect his injured comrades in combat in 2014. Aside from managing the center, Stepanyan mentors and supports patients of the rehabilitation center. 
Stepanyan says that over 5,000 procedures have been performed and more than 100 disabled servicemen have received their rehabilitation services since 2021. He commented that the patients are discharged with high success rates. Stepanyan ensured that the donors' money sent to AWHF is secure, as there has always been full transparency, their annual reports are public and there is monitoring and oversight. Stepanyan noted that most of the patients who are being treated at the rehabilitation center suffer from brain or spinal cord injuries, and deal with mobility issues due to lower-limb amputations. Stepanyan stated that neurorehabilitation and prosthetics offer patients a higher quality of life, and that the contributions made by Armenians in the diaspora has been critical to their work.
Hyebrid Laboratory is an Armenian-based company that produces titanium cranial plates and maxillofacial implants for patients who have sustained skull and facial injuries. In addition, their expertise is also in customizing limb prostheses. Hyebrid Laboratory has worked closely with hospitals and soldiers to provide urgently needed medical appliances free of charge. Hyebrid Laboratory also aims to eventually serve patients internationally, and to export products made in Armenia. As of 2023, 54 customized titanium plates and prostheses have been produced at the laboratory for veterans. After manufacture, Hyebrid Laboratory delivers their supplies to hospitals to be used in surgery and rehabilitation. 
Hyebrid Laboratory co-founder Karen Karapetyan says that at the outset, he funded the project himself as well as with the donations from colleagues, family members, and friends. This has been a project built on philanthropy and a personal drive to serve Armenians in need. Karapetyan's mission is to ensure that the highest quality is achieved when producing the devices. Karapetyan has 25 years of experience in dentistry, dental services, and in providing dental appliances. His dental laboratory (KAREN Dental Laboratory) today is perhaps the most well-known in Armenia, and about half of all dental centers in Armenia have worked with Karapetyan. While Armenian society could do more to support NGOs, Karapetyan says that people might be hesitant to donate because they question if the funds will be used properly. He doesn't blame them because he himself has seen various fundraising attempts on Facebook or social media for virtue-signaling, or that said organizations don't go through with their promises. Therefore, he encourages the public to donate to the already well-established charitable organizations.
These established organizations have demonstrated their crucial role in improving the quality of life for wounded veterans. While the Insurance Fund for Servicemembers and other government services are available to veterans, the benefit of these NGOs is that they are not restrained by government bureaucracy and can be quick and productive in their work. In addition, their volunteers and board members are working on the ground, working directly with the veterans and their families. This builds trust in the local communities, and also allows representatives of NGOs to have a deeper understanding of challenges being addressed. 
To donate or learn more about each organization, you can follow these links:
Armenian Wounded Heroes Fund (US tax-deductible; 501(c)(3))
Support Our Heroes (US tax-deductible; 501(c)(3))
Hyebrid Laboratory
QaylTech
Veterans of Armenia Foundation (US tax-deductible; 501(c)(3))
Oqni
February 2023
on EVN Report