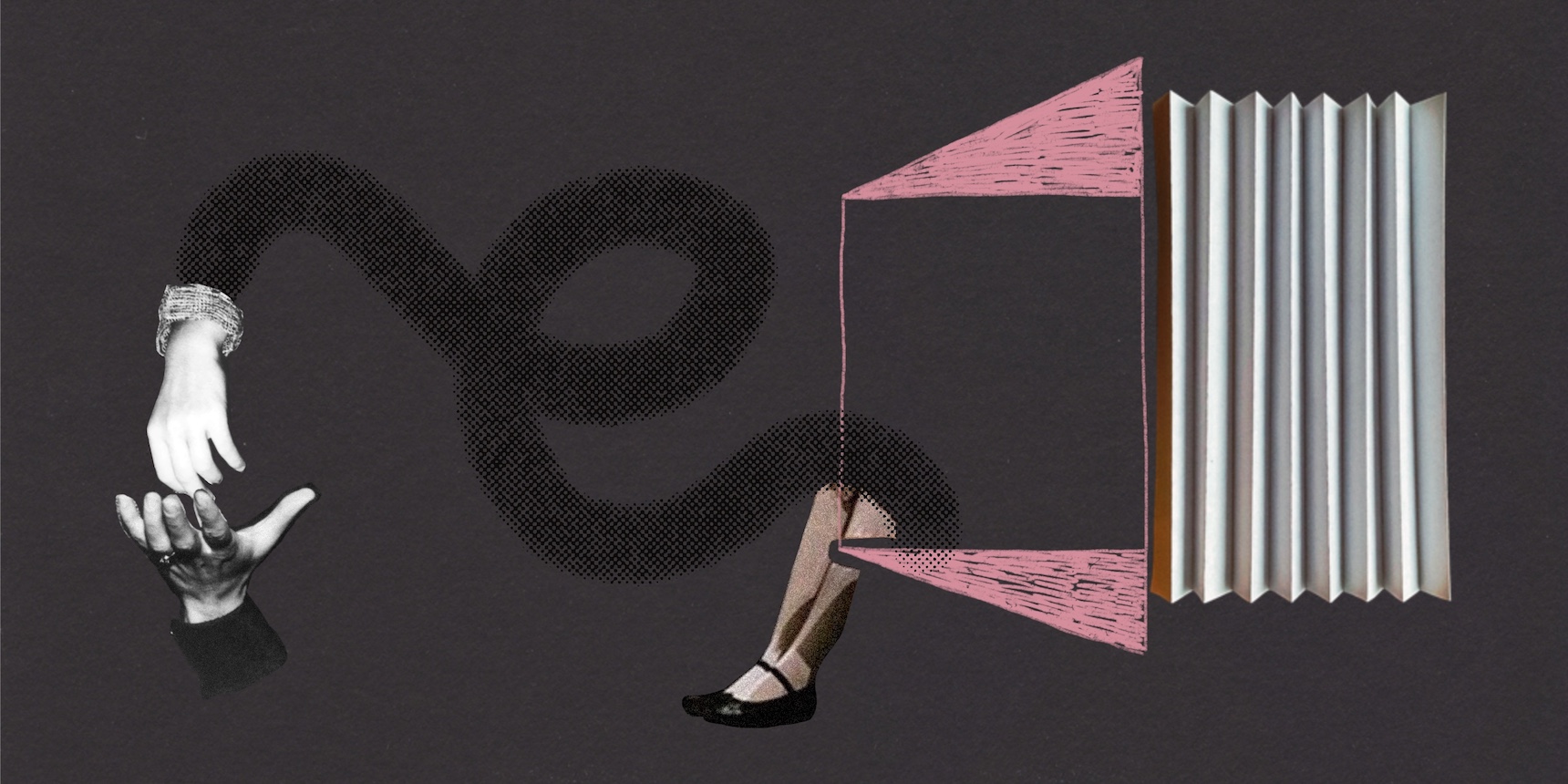 The play "The Miracle Worker", staged by the actors of the Gyumri Drama Theater and Yerevan's Hamazkayin Theater, sounds like a forgotten yet important reminder of what the stage is in the life of contemporary Armenian theater. Plays have a way of transforming the stage into a representation of the real world: this refers to the stage in a broad sense — the cinema screen, the small social media screens, and the thousand and one informative screens all around us.
"The Miracle Worker" is a classical play with the classic prerequisites and structure. It provides a space where you spend a few hours immersed in someone else's life and see yourself in that life. It is transformational and makes one think, get angry and ponder. It plays on emotions and directs the audience's emotions back to them, as if pushing the idea that – look, this is also about you. Look at yourselves, your children and your relationships. These can also be ugly and dead-end relationships.
There is an overarching and prominent misconception that Armenians do everything for the sake of their children –– they sanctify the child's position in the family, placing them on a pedestal and demanding that they be the fragile basket of parental dreams, which they fill with their own expectations and desires. "The Miracle Worker" equates love and [un]love in our supposedly child-loving society. It seems to say that sometimes, restraint and boundaries are the best form of love; even if they are harsh and brutal. And the more difficult and helpless the child is, the more [un]love becomes love, and freedom turns into incarceration.
"The Miracle Worker", a play by William Gibson, is based on the true story of Helen Keller and her teacher Annie Sullivan and has had a half-century run on Broadway and in different countries around the world. Pupil-teacher interactions are at the core of this play. Keller, stricken with scarlet fever as a baby, is deaf, blind and mute and has been raised without any boundaries or rules and has become spoiled and rebellious. Sullivan enters her life and has a strong desire to teach her how to find meaning in a pervasively dark and silent world. 
Keller, who begins life utterly unable to communicate, transforms into an individual capable of creative self-expression and ends up leading an engaging public life. The life of Keller and Gibson's writing of it is an excellent subject matter for the theater – the classical theater – which resonates with incredible subtle modernity in today's Armenia.
When director Nikolay Tsaturyan decided to stage this drama, he clearly had present-day Armenian society in mind. He seems to suggest that obsessive or misplaced love for a child, and not only one with a disability, can lead to ruin, as love becomes a comfortable cushion of permissiveness which prevents the healthy formation of a child's behavior and personality. It is this mindset that leads parents to coddle their child, who is offered candy after a fall, even if their head hits something soft rather than a hard surface. "Poor child, they are already so deprived in life, let them not face more difficulty." This type of thinking is the norm in Armenia, especially for children who face challenges, and it is this norm that figuratively kills the child.
After all, any child can become a monster if you let them. The child can become cruel and mean if they do not understand boundaries –– where the red lines and stop signs are. You have to submit to be able to be free and complete, or at least complete in the given circumstances. 
Similar to a social contract where people come to an agreement establishing moral and political rules of behavior, a child needs to understand discipline and boundaries, i.e. what is permitted and what is forbidden. This can be accomplished by trial and error and patiently reinforcing and repeating the same message. For example, in the case of a deaf child, by constantly repeating the same movement, and in the case of a child with visual impairment, familiarizing them to the vibrations of the vocal cords. You repeat the same thing a thousand times so that it is finally understood, set in place and is regarded as a step forward, rather than treading water. In other words, you are preparing the child to be an individual, even if the possibilities are barely perceptible.
Being deaf, blind and mute certainly seems like a near insurmountable starting point. But who said that childhood is not difficult for a physically able child as well?
In child-centric Armenia, the idea that loving a child does not necessarily mean giving them freedom, but rather putting their brain to work, is startling. Intelligence, being conscientious, acceptable behavior does not develop automatically, and it certainly won't come about with candy. Discipline and structure is also required, so that the child can distinguish flavors. Then words and their meanings. And when the senses are limited, the other senses must work harder to ensure that the perception of the world is as close to reality as possible so the child is capable of enduring.
The acting style in "The Miracle Worker" melds two schools of acting: the style of Soviet-Armenian theater, where plasticity suffers and pathos thrives, and the approach where you let the body do the talking.
In general, acting is the most ideal profession in the world, because the actor serves as both the instrument and its player. Figuratively speaking, they are both the violin and the violinist. The actor needs everything – from coordinating the movement of their little finger with the high or low register of the voice, to the ability to talk, to speak in a whisper, but for that whisper to be heard by the audience, even those sitting in the last row. So that each step on stage be seen as the sole and best manifestation of emotions.
An actor on stage is not the same as in cinema, where any emotion can be edited. The actor is naked on stage, both as an instrument and someone who creates a story on that instrument for several hours. There is no editing – just a pure and dynamic dialogue between the actor and their created persona. That dialogue either takes place, or it doesn't.
The performance of "The Miracle Worker" would definitely not have been as impressive if it were not for Narine Grigoryan –– unrivaled in contemporary Armenian theater acting. She builds her character of Annie– the teacher of the deaf and mute child –– with every fiber of her being.
Grigoryan is an actor who is able to transform her body in every way, to express the necessary emotion. There are several scenes in the performance in which Annie physically fights and struggles with Helen to get her to perform daily activities properly and for her own sake. These scenes are without words, with plasticity and often unsightly and repulsive gesticulations. The performance is emotive and stirring, because it is so reminiscent of real life that you even feel pain.
Narine Grigoryan is able to combine two complex and at first glance contradictory characters in her role: the comedian and the tragedienne. Her character is funny and at the same time so dramatic that it puts this clash of loving and [un]loving on a completely different level. Grigoryan allows herself to be a comedian, because that's how you create a real tragedienne.
Another completely novel decision in Armenian theater that Nikolay Tsaturyan implemented, is that the role of the child be played by a child. Nine-year-old Angelina Zakaryan plays a character who is not a victim, but a terrorist who would fly into a primal rage against anyone trying to help or teach her.
It would be safe to assume that Tsaturyan worked long and skillfully with Zakaryan to achieve the necessary level of tension. Of course, this is a very traumatic role, and the only medium to lift this burden is the theater itself. The fact that catharsis — purification — is a component of classical theater, the fragments of the nerves and emotions scattered on the stage are restored and become whole again. And the actor becomes raw material again –– ready to dive into the story once again.
Sparks fly from Narine Grigoryan and Angelina Zakaryan's duo. The child with disabilities and her impassioned and obstinate teacher are novel characters, especially in contrast with the other actors. The child's family – parents, brother, nanny, and doctor is what we have as an acting style. What Tsaturyan offers through Narine Grigoryan and Angelina Zakaryan is what is possible if we try to break free from stereotypes in both acting and in the public mindset. It is hard work and it needs to be kept up consistently –– just like raising a child.
In today's world, Helen Keller's story would not be considered a miracle but rather the result of meticulous and persistent work, because wholeness and maturity starts with teaching boundaries.