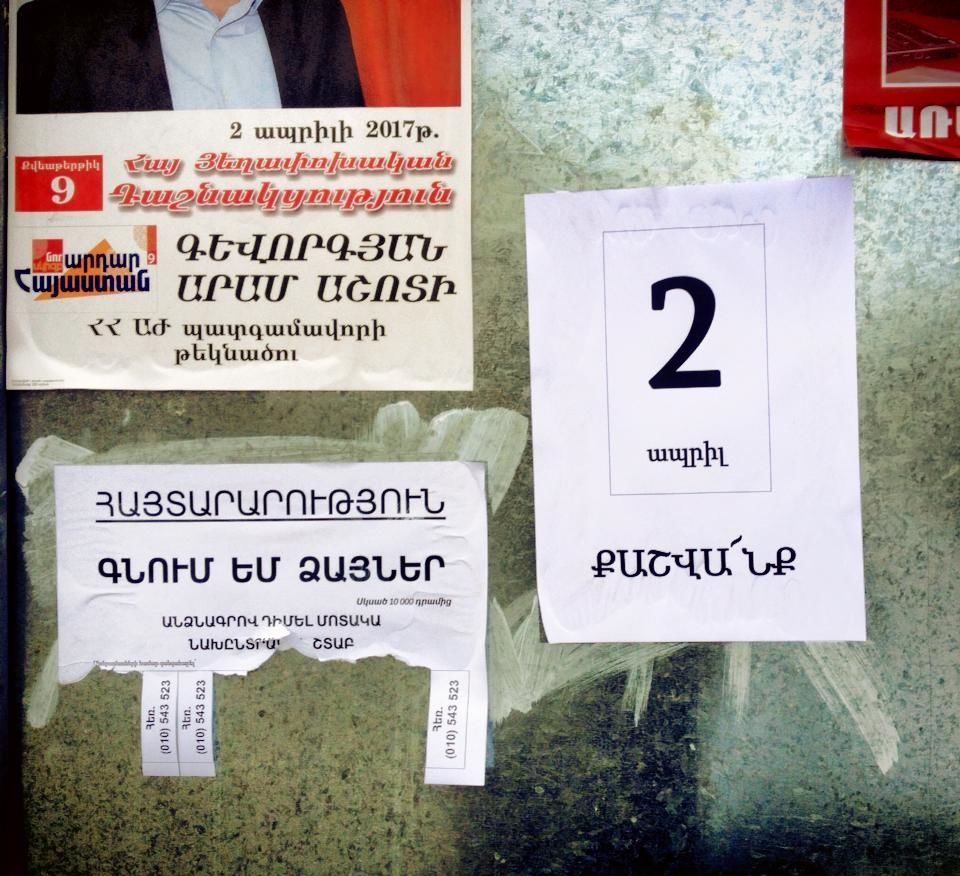 I love irony. I love it when it bites. I get a kick out of it when it unexpectedly zaps me. I love irony in pretty much every form. And that's one of the reasons why I enjoy my life in Yerevan so very much.
Here, irony lurks in every corner. You experience irony when your taxi driver rants about all the traffic tickets he's racked up while he talks on his cellphone and smokes throughout the rant; you see irony when the guy who has a monopoly on sugar imports is also the country's key importer of insulin; you see irony when people complain about "that damn corruption which keeps election bribe rates low."
As someone born in Tbilisi, Georgia my native language was (perhaps still is) Russian. That's what most Armenians in Georgia apparently speak. Or at least that's what I'm told.
Before moving to Armenia in 1990, my family would visit Yerevan every summer and I would  invariably be bullied as the "Russian kid." In fact, I was teased for being "Russian" so often that I actually thought I was Russian. Imagine my utter disbelief and shock when kids in Moscow, where I lived in 1994, called me "the foreigner."
But back to the political line (yes, there is one).
As a child in Yerevan, among my arch nemeses were kids who prided themselves on being more Armenian than I was. I did not argue. In fact, I couldn't agree more. Sure, I liked Yerevan and my ridiculously large extended Armenian family, Armenian food and Tumanyan tales but, hey, these guys were born here.
"Sergey is not Armenian. He doesn't even have an Armenian name," Vlad, who lived on my grandmother's street would say. And so I felt I was not a true Armenian. Just like Vlad said.
At some point I started to grow and began to absorb all things Armenian. I even learned the Armenian alphabet. Apparently it was a must at Armenian schools. I learned literature, history, the ability to ask annoying personal questions to strangers and even the "bulb dance" (you know it if you've seen any Armenian party where at least one person dances).
I was teased for being "Russian" so often that I actually thought I was Russian.