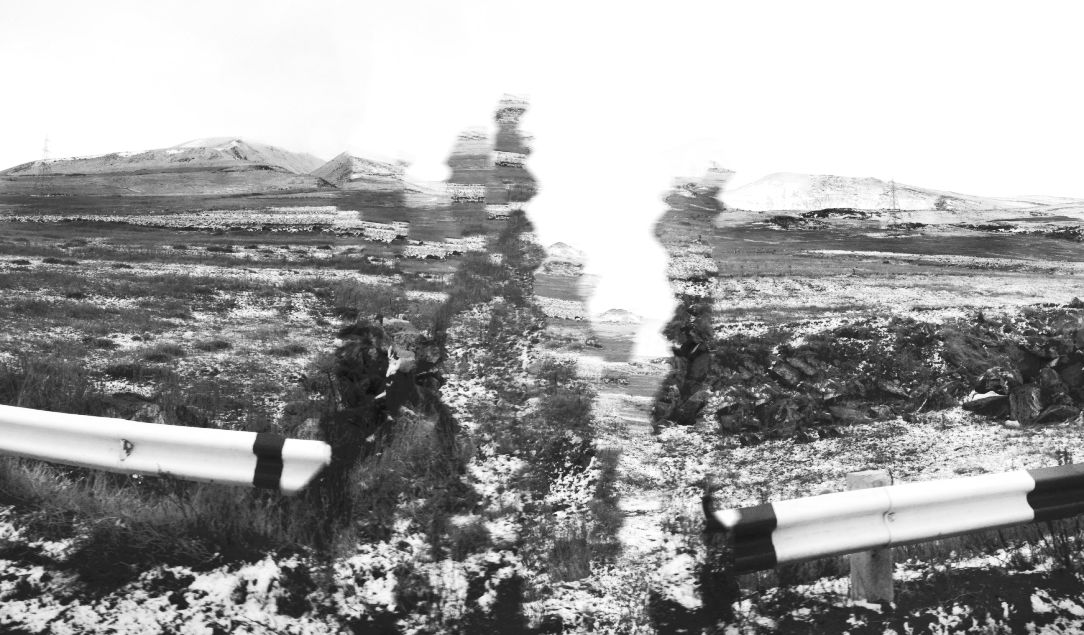 Being a young Russian Armenian is a controversial experience. Growing up in a broken neighborhood in the suburbs of Saint-Petersburg, where many teenagers were either Nazi skinheads or heroin addicts, I always knew that Armenians were considered second-class…However, when at the age of 20 I moved from Saint-Petersburg to more economically developed Moscow, I found Armenians to be a kind of cool minority inside the Russian capital's creative crowd.
Before moving to Armenia, I didn't spend a lot of time formulating my own identity as there were always more thrilling things to do. And then in Yerevan, in conversations with locals and my many diasporan friends, I often saw how clichés and simple lack of knowledge misrepresented the world's biggest Armenian community, millions of people with thousands of stories to tell. So I went running for answers.
There isn't such an identity, though. You have Armenian-American, Syrian-Armenian and many other options, but Russian-Armenian has never been on the list. You're either Russian or Armenian. My many friends from L.A., Paris, and Beirut all went to Armenian schools. There were none when I was growing up in Saint-Petersburg. There weren't any in Moscow either though I've heard they have a small one there now. It's the only one for a city with an official population of 12 million, with Armenians being the fourth largest ethnic group.
And yet there are lots of us, not completely Russian nor Armenian, but Russian Armenian. Growing up, we rooted for FC Spartak, Locomotive, or Zenith. We used to wear t-shirts of obscure Russian rock bands. Writing our first poems and short stories, we imitated Venedict Erofeev and Dovlatov, not Tumanyan or Paruyr Sevak. For us, "Brat-2" not "Mer Bak" is the best movie about the 1990s.
It wasn't our choice to be born and raised in Russia. But our self-identification as Armenians and a desire to contribute to Armenian causes adds to this background, rather than undermining it. Visiting Armenia, we were the Russian kids who found love in a hopeless place — hopeless according to the waves of locals leaving it with hopes for a better life in Russia.
For us it was the holy land, and only homeland, the dream destination, the place we belong to. And, along with other local and diasporic progressives, there are plenty of us who want to see this place attain more equality, prosperity and become fully independent.
Not all of us, for sure. As everywhere, there are several types of behaviour. One, overwhelmingly popular attitude in Moscow, Saint-Petersburg and other urban areas is to embrace rapid assimilation. Giving kids Slavic names or Russifiying surnames. For example, Google Vladimir Khachaturov or Ivan Bagdasarov, and you'll find hundreds of profiles on social media. There is not much teaching of the Armenian language or culture. And there is a rush to take advantage of career opportunities — and here and there in Moscow you can see many Armenians in top positions in any given industry.
Last August, one fellow Moscow Armenian introduced me to Aram Gabrelyanov, the notorious media mogul known as Putin's own Rupert Murdoch. Gabrelyanov joked about how every other person in the Russian media is Armenian and then told us how one friend asked him how many Armenians there are in the world. When told that there are only about 7 million, she was shocked and asked, but how come every other person with a decent job in Moscow is Armenian?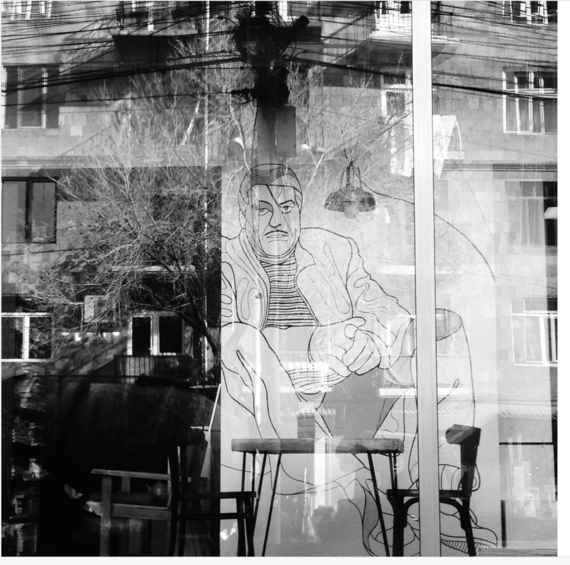 In the Russian media community, people joke about "Putin's Armenians."  Besides Gabrelyanov, there is Margarita Simonyan, editor-in-chief of Russia Today. Born in Russia's Krasnodar region, where some 280,000 Armenians constitute the second largest ethnic group, she made it to the head of the largest state-owned news agency with an annual budget of around $300 million. In 2014, Simonyan married Tigran Keosayan, a Moscow-based film director of Armenian origin, and son of the prominent Soviet Armenian director Edmond Keosayan. Keosayan hosts a Saturday show at another state-controlled TV channel, NTV. Among his recent guests was Misha Galustyan, one of the Russia's best known, if not the best known comic actors. Galustyan, also born in the Krasnodar region, is deeply involved with Russian state politics. He endorsed Putin for the presidency and was a torchbearer for the 2014 Sochi Winter Olympics. In 2014, he wrote on his Facebook page that protests in Ukraine were directed by "the overseas clients," thus supporting Russian propaganda conspiracy theory that the U.S. State Department masterminded the Ukrainian revolution.
And then, there is Sergey Lavrov, Russia's longest-serving Minister of Foreign Affairs, who according to different reports, is half-Armenian. Having publicly admitted that he "has Armenian blood," Lavrov has never expressed any patriotic sentiment to any nation other than Russia.
Another, and much more keeping-in-touch-with-Armenian-roots pattern is represented by some of the richest people of Armenian origin, such as Ruben Vardanyan, the billionaire behind the IDEA Foundation and the Aurora Prize, (two humanitarian initiatives). Rather similar, though less known, is the case of Artur Janibekyan, the Yerevan-born Russian TV producer. He manages a number of Russia's most popular TV channels as the head of the entertainment department of "Gazprom Media Holding," the largest Russian media company. For the last couple of years, Janibekyan has been actively investing in different Armenia-related projects. Last year, he bought a piece of St. Gregory the Illuminator's relics to contribute to the Armenian Cathedral of Holy Transfiguration in Moscow. He also bought William Saroyan's house in Fresno, California, to make it the writer's museum.
These Russian Armenian businessmen, while actively investing in the development of Armenia, tend to distance themselves (at least publicly) from politics, and prefer to talk about mentality instead (as though these exist in separate vacuums).
According to Vardanyan, to make Armenia prosperous, we need to become Global Armenians, that is "to change our mentality, to change our mindset, to change how we behave and how we all do business." However "deep" this philosophical concept may be, it lacks the key factor of any country's prosperity — good governance.
And there is a basic diasporan kit, for sure. As elsewhere, it starts with changing Facebook profile pictures to the forget-me-not flower on April 24th and constantly talking about celebrities of Armenian origin— the kind of audience excited about the recent film, "The Promise."
It's important to stress that having so many different Armenians at the very top, from government officials to bankers to TV personalities, the Russian Armenian diaspora still lacks any adequate representation. The organization pretending to fill this gap is the Union of Armenians of Russia, a one-man operation founded in 2000. Its founder and chairman, Ara Abrahamyan, is known for his ties to Vladimir Putin, a matter of special pride for Abrahamyan. When asked to comment on it, he said: "He [Putin] gives instructions that I follow. We have great relations. He is a president, I'm a citizen. When acting in Russia, I get approval from the Russian President." The Union and its head failed to comment on the 2015 murder in Gyumri, when seven members of the Avetisyan family were brutally killed by a Russian soldier stationed at the Russian military base nearby. In April 2016, during the Four Day War in Artsakh, the organization was called to condemn Russia's military supplies to Azerbaijan. It didn't.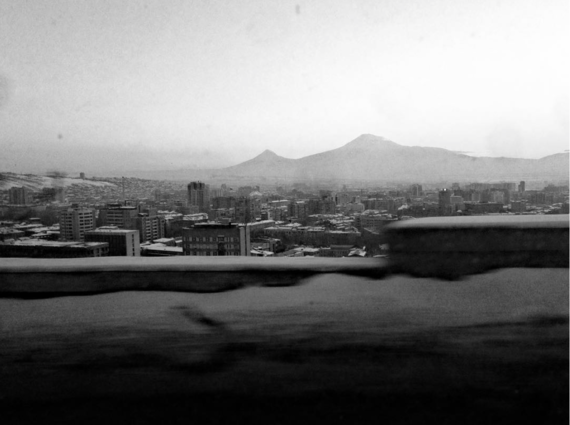 Being a young Russian Armenian is a controversial experience. Growing up in a broken neighborhood in the suburbs of Saint-Petersburg, where many teenagers were either Nazi skinheads or heroin addicts, I always knew that Armenians were considered second-class. The derogatory term "khach" or "khachik" (probably derived from the name Khachatur) was used by the Slavic locals toward anyone dark-skinned or dark-haired, from Chechens and Dagestanis to Azerbaijanis. Yes, however delusional it may sound, throughout my childhood Azerbaijanis were "khachiks." Dozens of times I used my fists to prevent someone from saying this word. When graduating from school and entering university, I was advised by family friends to change my surname to make sure I wouldn't be a target of  xenophobia.
However, when at the age of 20 I moved from Saint-Petersburg to more economically developed Moscow, I found Armenians to be a kind of cool minority inside the Russian capital's creative crowd. There was always an Armenian DJ, architect, or photographer around. There were girls with "this Armenian thing" dating specifically Armenian guys. There were always some investors in search of people to work with, preferably of Armenian origin. My Russian millennial friends, struggling to find a job or get a decent salary used to joke how they wished they were born Armenian or Jewish.
In the spring of 2016, a lot of things changed for me. With the Four Day War in Artsakh, I was no longer a part of the privileged minority but rather one more diasporan, desperate and not able to help or defend our ancestral homeland. I was especially conflicted by the fact that 120 young Armenian men at the border were killed by Russian weapons, and that the huge Russian Armenian community was voiceless, failing to protest new military contracts with Azerbaijan.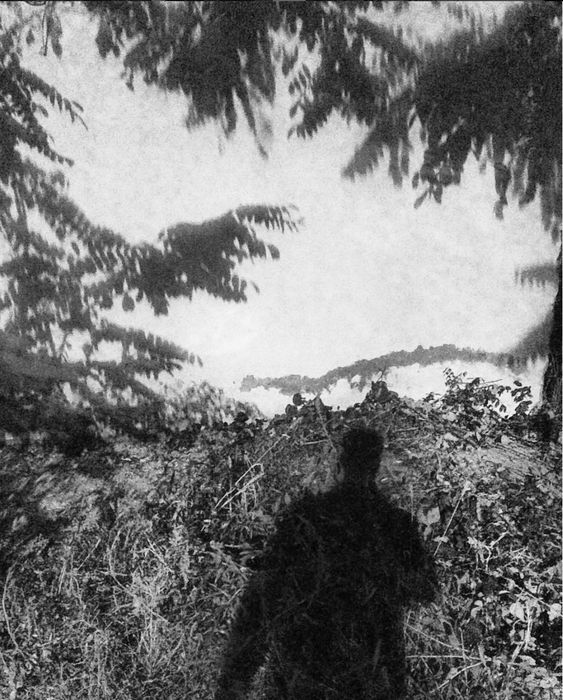 Filled with desperation, I developed a very negative attitude towards everything Russian. I authored an op-ed about the July events for the Moscow Times (also published by The Guardian). It blamed Russia for Armenia's misfortunes. I moved to Armenia in October, and was obsessed with the desire to get rid of and reverse the forced assimilation I went through. Whenever possible, I spoke Armenian, even knowing that I was making all kinds of mistakes. I stopped following Russian news, breaking with the many years' habit. I stopped reading Russian literature and magazines, which was my primary hobby since the age of five. More oddly, I stopped writing in Russian, which had been my everyday job for the last five years. I had no regrets whatsoever.
This denial didn't last too long, happily. In the end, I kept thinking in Russian and speaking it to my wife, my sister, and my parents. I finally started to figure out that there is nothing wrong in being Russian culturally and linguistically and Armenian ethnically, politically, religiously. I'm Russian-Armenian; I'm Armenian. A heritage of a small village and an imperial capital.
And now the question is not about how many of us will return to Armenia or contribute to the Armenian cause internationally. People are returning and getting involved, people of my generation and older people, people I know. And there will be more. The real question is if this Russian Armenian experience can be articulated to the level that it becomes one of the many vocal Armenian identities. Because if that happens, thousands of kids from Kaliningrad to Vladivostok will be able to avoid a pointless choice.