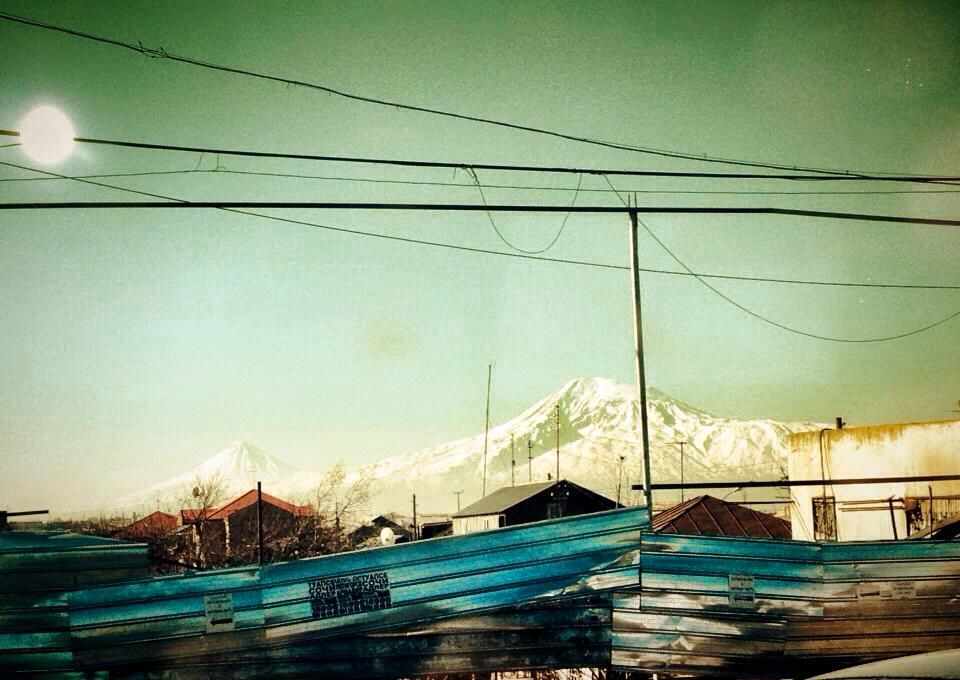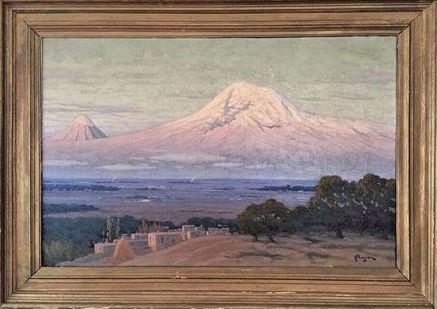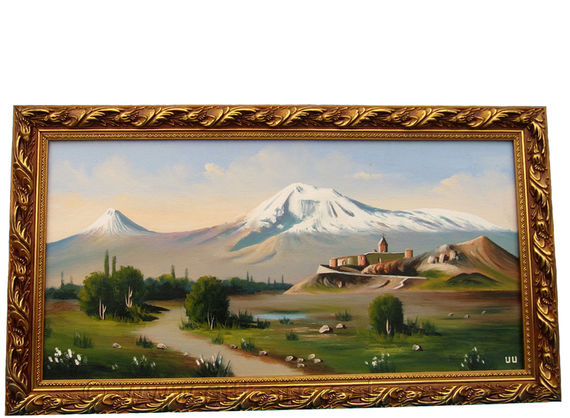 Preface
For centuries, even before the 18th Century Age of Enlightenment when an intellectual renaissance challenged conventional thinking about human rights, constitutions, self-determination and the separation of church and state, long before the establishment of our three legacy political and revolutionary parties, there were diasporans, men and women, traveling to Europe and beyond to earn and living and support their families in Ottoman, err, Western Armenia.
Surely in that era, our people in their ancestral homeland and in her diaspora wanted to be treated as equals by those lording over them, to pay their fair share of taxes and be allowed to have a say in their destinies.
For centuries, those people, including the bantoukhts, our migrant workers, put a painting of Mount Ararat, Komitas or Sayat Nova on their walls and wrote in newspapers about an independent, free and united homeland.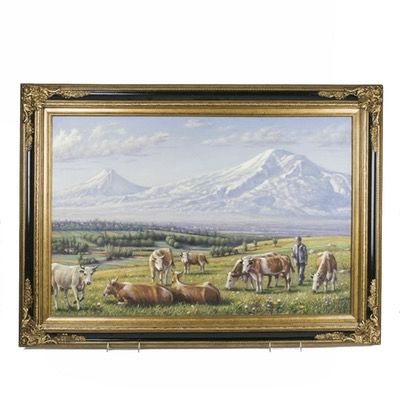 Those were dreams that I was born into, that I inherited from a generation that didn't have a chance to return to their roots, because they were busy trying to put food on their tables as foreigners, as first or second generation outsiders in the margins of the societies where they found themselves after the Genocide.
Two Homelands and the Diasporan
Fast forward a century to my generation, the sons and daughters of a diaspora that have a homeland, albeit a small parcel of our ancient kingdom. They, we, have not just one, but two nations: the republics of Armenia and Artsakh.
These two homelands are in extreme dire straits, compared to other nations in the world. One republic is trying to figure out what democracy means, while those in power are often referred to as kleptocrats, opportunists banking on foreign aid and internal monopolies to become billionaires at the expense of a country where one in three individuals is in dire need of earning a living wage.
Both our republics are under constant threat by those who want to see the centuries-old, pan-Turanic dream of wiping us off the face of the Earth. These situations are nothing to scoff at, but they are our reality.
As a diasporan, the son of Yervant Boghos Chaderjian, the man who dedicated his life's work to the Armenian language, to publishing books in Armenian, to promoting his heritage and serving his diasporan community through his Armenian Apostolic Church and the Hamazkayin Educational Armenian Cultural Society, I'm guilty.
As the son of Azadouhie Terzian Chaderjian, a woman who spent decades teaching Armenian language, history, religion and culture to hundreds of children in Fresno, I'm guilty of being that diasporan who comes to Armenia to enjoy the cafes, the diners, the historic monasteries and the outdoor and indoor concerts that celebrate that which my parents taught me to celebrate.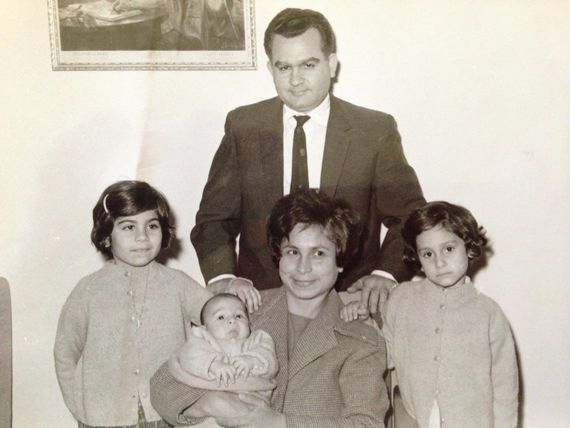 And what does this guilt have to do with the now, in this post-election essay on a new news site on the internet of things?
Citizen Observers
The guilt is that a group of my peers, men and women from all walks of life, made a collective effort on April 2 to serve one of our newfound republics.
From the likes of internationally acclaimed filmmaker Atom Egoyan to a fellow Fresnan, Paula Der Matoian, who is serving the Mother See of Holy Etchmiadzin by living in Armenia, to literary translator, writer, editor Nairi Hakhverdi from the Netherlands, a dedicated army of citizens concerned donated their time, flew to the homeland or took days off from their jobs in Yerevan, to make a difference in a nation voting for its new parliament.
For the first time in a long time, I read of diasporans organizing to make their presence known to both the government and to citizens of the Republic of Armenia. They put the Republic of Armenia on notice, that no power, no fraud, no intimidation is going to let Armenians give up their God-given rights, as discussed by our own leaders and thinkers 200 years ago in of all places, Chennai, Madras, in India.
Even before our legendary revolutionary parties, there were men in at least one diasporan community contemplating how a nation of Armenians would be liberated, be emancipated and rule itself. They gave time to discuss and publish essays about how a future Armenia should respect and ensure the citizenry of freedom, the right to make and enforce the laws that would benefit all and not just the privileged few.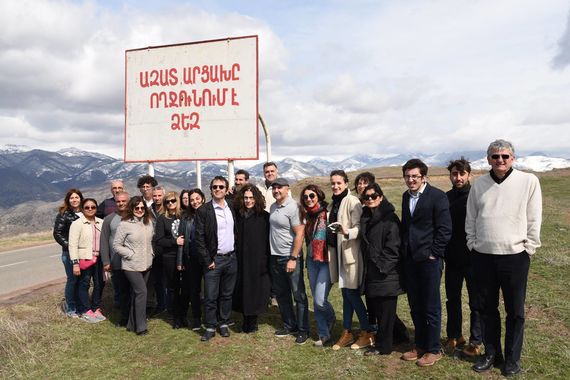 Election Sunday
Of course, none of you are surprised by the results of the election. Power always holds on to power no matter at whose expense. But what was different on April 2nd was that a small group of the sons and daughters of the diaspora followed through the plan put out in media by Canadian-Lebanese activist and renowned actress Arsinee Khanjian.
Some in the diaspora tried to shut Arsinee down by not sharing her open letter to her fellow diasporans. But they were not successful.
Arsinee, the very same woman arrested by Armenian police for taking pictures and videotaping protests during the tragic siege of a police station in Erebuni last year, spoke out and told her contemporaries in the diaspora to get involved, not remain a victim but become a victor.
And to my knowledge, this diasporan-citizen initiative was the first to organize and place themselves at polling stations to try to document voting irregularities and alleged fraud and corruption. And this simple act of having diasporans dedicate a few hours for training and then an endless day of observing was, for me, historic.
For me, election day Sunday was the moment when our collective future changed for the better. This was a moment that said diasporans are now the beneficiaries of the two homelands, the beneficiaries of the heroes who died saving lives during the Genocide and keeping the enemy at bay on the front lives in the 21st century.
Diasporans are not only the beneficiaries but also the ones who need to be as accountable for the state of the homelands as much as those living in those homelands.
Perhaps it would take a miracle to unseat those in power, but on April 2nd, the large number of Armenian youth who have been turning out for protests over the past five years, were finally joined by their counterparts from the diaspora.
On April 2nd, I read about the gor-gors announcing they were 'in' on this once-in-a-historic creation of a republic called Armenia. To the world, these diasporans announced that those on the outside could not sit on their Barcaloungers in front of their big screen TV sets, indulging in more food than their bodies need and just write random, trolling criticism of what was happening in their homeland.
Diasporans no longer have the right to talk about depopulation of Armenia and the lack of peace in Arstakh. They can no longer allow themselves to be mere spectators in our collective history.
Dream Realized
If Armenia is the dream of generations of our forefathers held close to their hearts, and if our homelands were our collective dream, then others should feel as guilty as me for sitting far away and judging the democratic process in the homeland.
Witness the diaspora of the nation of Israel and how feverish they are when it comes to helping and standing by their homeland. There may be divisiveness inside their communities abroad, but they come forward and they come together with one collective agenda – to help the nation of Israel survive and thrive.
Some in the Israeli diaspora may know and acknowledge the criminal acts their government is committing against the Palestinians. A few may speak out about the treatment of the innocent souls they victimize with their powerful war machinery, yet, they all go to Israel, donate to Israel, support Israel, no matter what.
And why aren't we doing the same?
Armenians in Disneyland
For years, I have heard Armenians in the republic of Armenia talk about diasporans treating Armenia like a Disneyland, a summer vacation spot where they eat, drink and party before returning to their lives in the various diasporas. And you know what, they are right.
Those critical voices in the homeland know that Armenians around the world need to do more than just donate $10 a month to the Armenia Fund then spend five thousand dollars to party in the modern and very European-like capital city of Yerevan.
Shame on those who can only pay a $100 dollars to international fundraising campaigns to build roads and schools and water and power utilities. Shame on those whose only motivation to donate is to show off their names on the scrolling list of names on Thanksgiving Day. Shame on those who will donate only so that their ego survives after their physical deaths.
And shame on me for sitting in my hotel room in Arabia after a long shift of news writing at work to read the EVN Report about how elections were being conducted.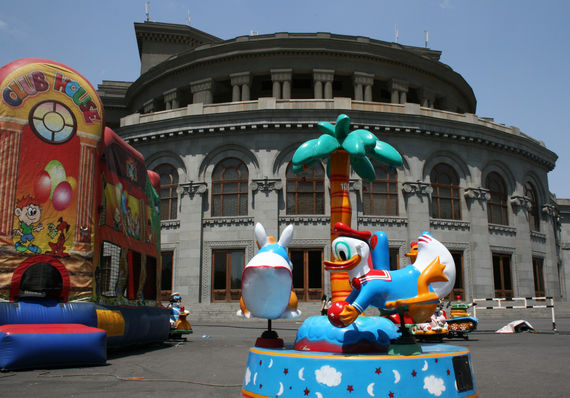 We are not Israel. We have nothing to be embarrassed about when it comes to abusing the population with missiles and bullets. But we should be embarrassed that there are people within the range of fire from the other side of the border.
We should be ashamed that there are people who still live in cargo containers decades after the Earthquake. We should be ashamed that there are people who struggle to put food on the table in your homeland, my homeland, our homeland — the homeland that people dreamt of having for centuries.
Our Role Models
Can we not learn a lesson from Arsinee and Atom and Paula and give at least one week of our time to do something constructive in the homeland, not just during an election but at any given time in any given year.
Can we not make it a collective mission to pledge one week of our lives to volunteer in Armenia?
Can teachers in the US not take a week to go into classrooms in our homelands and teach critical thinking, essay writing, English grammar, civics, carpentry, literature or history?
Can plumbers in Europe not take a week to go to the homes of villagers in remote regions and fix the plumbing in deteriorating homes? Can roofers and bricklayers and construction workers from the diaspora not volunteer a week to renovate homes or paint classrooms?
Yes, a handful of doctors like Garo Tertzakian and Garo Armen have gone out of their way to share their talents and skills.
Yes, there have been groups organized in Fresno and Los Angeles to take doctors, nurses and dentists to villages where it's unaffordable or impossible to get good healthcare?
I'm grateful to the two Garos, Paros Foundation volunteers, donors to the Children of Armenia Fund and the Hayastan All-Armenian Fund for making it possible for medical outreach projects as well as new highways, classroom renovations, electrical and utility grids and scholarships.
But what about our lawyers, bakers, programmers, industrialists, land developers, farmers, engineers, architects and journalists?
Can't we all take at least one week out of our lives to pay our dues to this place that was a dream for our parents and grandparents, a dream only realized at the turn of this century?
When I've gone to Armenia to work, to practice my craft, I've felt a gratification that I have not felt when I've gone to hang out at Poplavok or at Derian Kebab. I've felt that I have been of service, and I've felt that I need to return and do what I can to make Armenia and Artsakh the best possible place for any human being to live, to thrive, to have enough food and heat, to have a chance to earn a living wage, to vote for their leaders, to have a say in the political discourse, in how the country will run and thrive in the centuries to come.
The Challenge
Put yourself on notice. What can YOU do for your homeland?

How can you be involved aside from showing up at a banquet and pretending to love your heritage and culture but not rolling your sleeves up and making a difference? Pledge to yourself, right now, that you will think about how YOU can volunteer and make a difference in the lives of those who are living and will live in our collective dream, our republics of Armenia and Arstakh.

Share your pledge with @dohaPaul and @EVN_report.