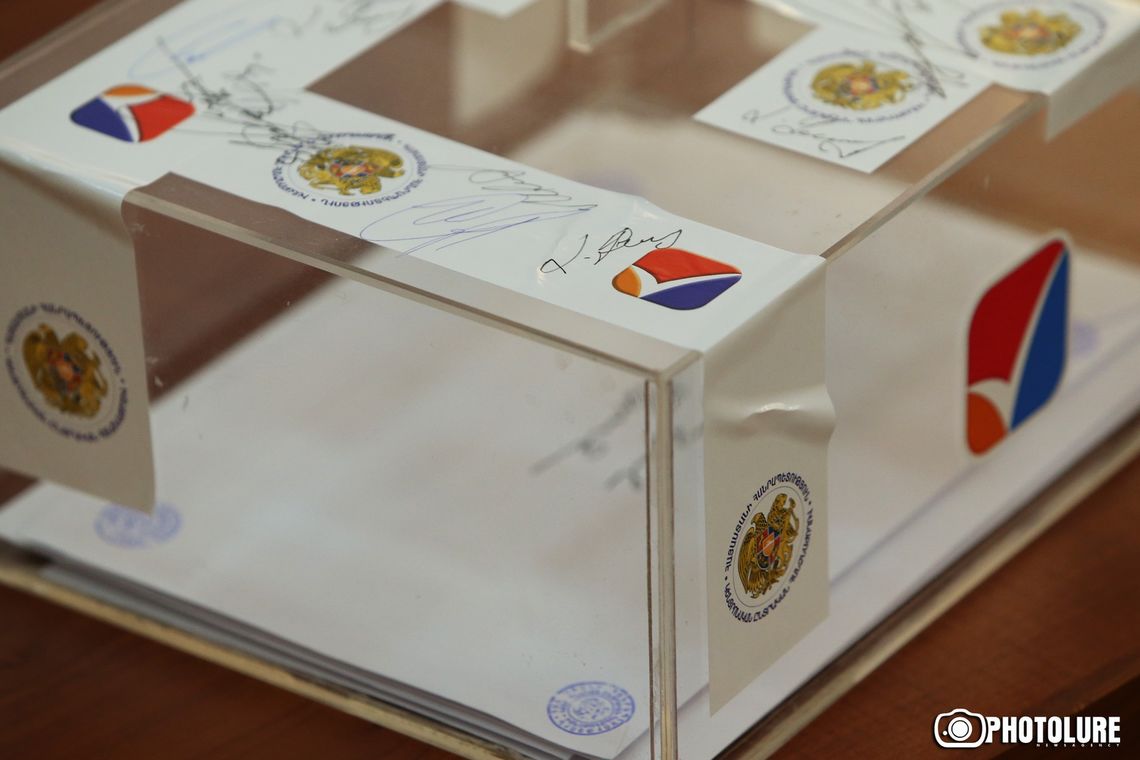 "When it comes to elections, action is always better than inaction."
" Don't sit on the sidelines. History is shaped by small acts of many people. Please vote. "
Election Day: Choices Are Never Easy
The parliamentary elections of April 2 are just a few days away. Some voters have already made up their minds; others are still unsure who to cast their vote for. Discussions with students has revealed that there is both dismay at the sheer number of candidates and a sense that no candidate is good enough. In other words, both "too much choice" and "not enough choice" sentiments are present.
Choices are never easy. Options are rarely perfect and clear-cut. Of course it would be wonderful if at least one of the nine on the ballot would be a "perfect choice," for me. But in the absence of a perfect candidate fully deserving of my vote on April 2, I will have to cast my vote for whoever I think deserves it most at this particular point in time. In the case of elections, I believe action is better than inaction. Below are some of the criteria one can use to decide who to vote for.
Party, Person or Idea?
Is there a party on the list that you prefer or trust for whatever reasons? Or is there an individual in your district you think would do a decent job as a member of the National Assembly? Perhaps there is a particular idea on the campaign flyer you think is realistic enough and worth casting your vote for? Party affiliation, personal charisma of candidates and policy preferences are all well-known factors in explaining voter choices. Just do not expect the three things to add up neatly. The party you like might not have the brightest candidate. The idea you like might be proposed by a party you know nothing about, or have little trust in. To cut through complexities and imperfections, decide on the principle (party, person, or idea) and follow it.
Past, Present, Future
Voters often judge the candidates based on past performance. This is the core of the accountability principle. From the nine political parties and blocs in the race, three were in power over substantial periods of time. The Communist Party was in charge for 70 years during the Soviet Union. The Armenian National Congress party, which used to be called the Pan-Armenian National Movement, was in power from 1991 to 1998. The Republican Party has been in power since then. Three parties had some access to power through coalition arrangements. The Armenian Revolutionary Federation has been in and out of government coalitions a few times. The Armenian Renaissance Party (formerly known as the Rule of Law Party) was a member of the government coalition from 2003 to 2006, Prosperous Armenia (the core member of the Tsarukyan bloc) was a coalition partner from 2007 to 2012. Ohanyan-Raffi-Oskanian bloc needs no further elaborations: all three leaders had government positions at various points in time. Hrant Bagratyan of the Free Democrats was Prime Minister from 1993 to 1996. Even the Yelq Bloc features a former Prime Minister – Aram Sargsyan, who was in office for six months, from November 1999 to May 2000.  The other two Yelq leaders were opposition members of the National Assembly. One could look at what all the different players said and did in their various capacities in the past.
One could also argue that the past is in the past. Many, if not most, claim that they have turned a page, learned from the experience, and are promising a new start. What are their present actions? Do they campaign well? Or perhaps, you prefer to look into the future. In that case, think which of the candidates has a better capacity to deliver the change they promise. Do not hope for a neat "past-present-future" correlation when you assess the players. If it adds up, great! If it does not, choose a principle and follow it.
Big Party, Small Party
Another strategic way of making your choice is to decide in advance whether you want to support a big player that you want to see as the government (or the leading coalition partner) or a small player that you want to see in the National Assembly in any capacity. If you want to support a big player, the choice is simple: the Republicans or the Tsarukyan Bloc. If you want to support a smaller player, the range is wider, and the uncertainties are greater. Will your chosen candidate make it over the minimum requirement of 5 percent for parties 7 percent for blocs? If it does, will it be offered to join a coalition? Will it do a good job as a parliamentary opposition? Uncertainties are part of life, we often need to act despite them. Ask yourself "Is there a voice I want to hear in the National Assembly, regardless of whether they are in the government or in the opposition?" If yes, and that voice comes from a smaller party, vote for them and hope that your vote will make that voice heard.
Against Them All
If after all the considerations you come to the conclusion that none are worth your vote, that is a legitimate position as well. Act on it! Participate. You can gain some experience that way, and chances are, you will feel good about exercising your civic right and duty of voting. People are worried that invalid ballots will be wrongly counted in favor of one or another party. Come up with creative ways to make sure it does not happen. Throw in an empty envelope – if there is no ballot, even the most resourceful manipulators won't be able to count it. Write a personal (polite) message on a pink piece of paper. Tear up your ballot into tiny pieces (Raffi Hovhannisian did that in 2015). I am sure you can come up with smart ways of exercising your right to vote that would baffle potential manipulators and maybe give a good laugh to some tired vote counters.
To make one thing clear: I do not encourage the "against them all" position. I would rather have you vote for someone, and I hope the previous points will help you make up your mind. Do not use a negative attitude as an excuse for inaction. Don't sit on the sidelines. History is shaped by small acts of many people. Please vote.