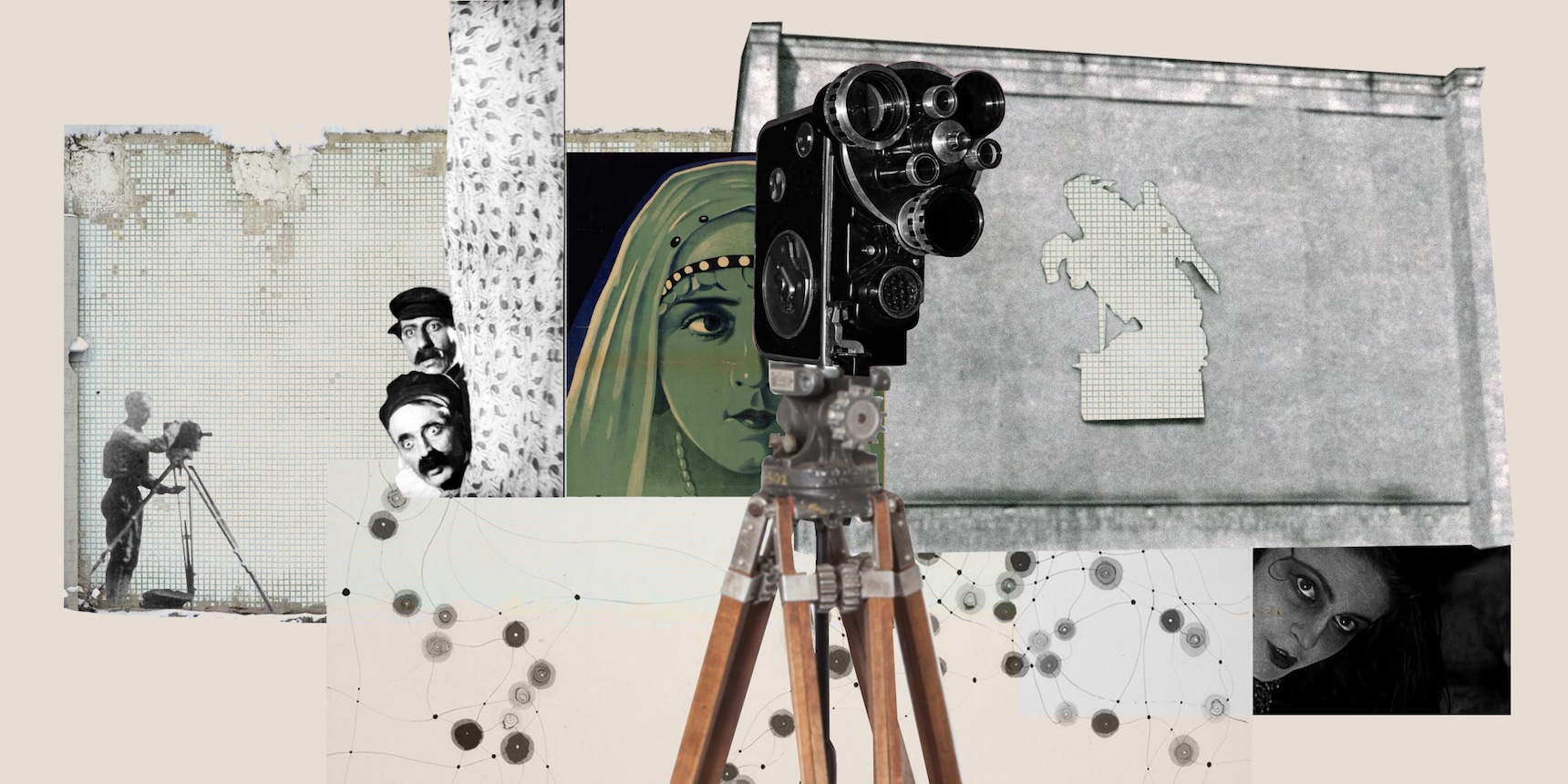 On October 16, 1926, in Yerevan, a notary public with an illegible surname and beautiful handwriting notarized a power of attorney from the Head Office of the Commercial and Industrial Society Armenkino to a young man who was only 29 years old.[1] According to the document, this gentleman, Daniel Martinovich Dznuni, had the right to manage and dispose of all affairs of Armenkino, the Armenian SSR's sole film production unit. This included the ability to hire and dismiss employees, conclude contract agreements, deposit and receive collateral, issue and receive loans, and rent, lease and sublet premises –– essentially the ability to conduct all business operations related to the enterprise.
This is just a small portion of what Daniel Dznuni was allowed to execute on behalf of the film studio, which he had been gradually building from scratch since 1923. By 1926, he was firmly established as the father of cinematography in Soviet Armenia. In just a couple of years, he had already managed to produce a series of Armenian blockbusters like "Namus", "Shor and Shorshor" and "Zare". 
To understand who Dznuni was and what he did for Armenia, his historical homeland, we need to go back a few years and imagine Yerevan in the early 1920s. It was a small dusty city on the outskirts of the collapsed Russian Empire, the capital of the failed first Republic of Armenia, a border outpost, a city without ambitions, without big industry, and without great hopes. The city had many churches and mosques, and mud-brick houses. Camel caravans slowly marched and stopped to rest near tearooms and taverns. The few luxury cars of the nouveau riche rattled along the central pavements, scaring the townsfolk. The city had a population of only 60 thousand, many of whom were destitute survivors of the 1915-22 Armenian Genocide. It was shunned by the Armenian business and intellectual elite, who preferred to reside in St. Petersburg, Tiflis, Moscow, Baku and even Istanbul. 
But things took a dramatic turn after Armenia's sovietization in 1920. The city of Yerevan welcomed a whole group of Armenian intelligentsia, who came from all over the world, eager to make a contribution to the country's belated renaissance. The city seemed to be anticipating their arrival – architects, scientists, writers, musicians, artists, managers, producers, engineers, archaeologists. These individuals played a crucial role in creating Armenian national discourse for the next 100 years. 
Among these cultural figureheads were Alexander Tamanyan, Vagharsh Vagharshyan, Martiros Saryan, Hakob Kojoyan, Yeghishe Charents, Romanos Melikyan, Gevorg Kochar, Karo Alabyan, Alexander Spendiarov, Ruben Drampyan and many others. Educated at the best universities in Europe and the Russian Empire, they already had successful careers. But the romantic call of the reborn motherland proved to be stronger. Daniel Dznuni rightfully belongs to this august list as the true mastermind behind the birth of Armenian cinema.
Portrait of a Future Movie Mogul 
In the small Crimean town of Karasubazar, a boy was born on September 14 (old calendar) 1895 to an Armenian family of Turkish subjects – wealthy blacksmith Martiros Uzunbajakhyan and Srbui Danielyan. He was baptized with the name Daniel in the Armenian Apostolic Church of the Holy Theotokos by Priest Hovhannes Saryanets on September 27. The baptismal certificate reveals more about the Uzunbajakhyan family than is typical for this type of a document. We learn, for instance, that the boy's godfather was a nobleman by the name of Karapet Tumanyants, which is unusual for a blacksmith's child.
The Diocese devised a bold plan: to send the child to study at the Nersesyan Seminary in Tiflis, the best school in Transcaucasia and one of the best schools in the Russian Empire. This institution catered to gifted Armenian children and produced notable personalities, who would go on to make a significant impact on Armenian culture and science throughout the 19th and 20th centuries. The seminary played a crucial role in Dznuni's education and subsequently, the bonds of school friendship would save his life, but more on that later. 
1917 marked the end of the Russian Empire and was a turning point for young Daniel. Like many progressive young men of his time, he was filled with ideas about social equity. However, these ideas carried him far from his father's dream for his son's future. He became a member of the Communist Party, took part in political actions, and excelled in propaganda and organizational work, which by all accounts, he did exceedingly well. In 1918, he was even arrested and spent a month and a half in an Odessa prison. 
Despite his political activities, Daniel tried to fulfill his father's hopes of a college education for at least one member of the Uzunbajahyan family. He enrolled and studied for some time at the Faculty of History and Philology of the Tauride University in Ukraine. However, in 1920, Daniel abandoned his studies in the final year to fully immerse himself in politics. His motivation was not faith in socialism, but rather the creation of the Armenian Republic – a place unfamiliar to him, but one filled with grand dreams of revolutionary new horizons. 
The young "cadet" was enthusiastic and tireless in executing his plans. His effectiveness made him irreplaceable, and in 1923, the Military Council of the Republic released him from military service, and he was never called up again. This was a privilege reserved for significant party members. The enemies of the Soviets were not the only challenges faced by the Armenian people. They also faced petty, isolating, indifferent, and conformist attitudes, as well as inertia, illiteracy, and narrow-mindedness. These enemies prevented the Armenians from achieving their potential as a great, ancient people, full of dignity, tolerance, and enlightenment. 
For Dznuni, achieving his goal was entirely feasible. His arsenal consisted of agitation and propaganda. He did numerous things at the same time: directing political schools and circles, lecturing at the Yerevan University, organizing Communist party schools and workshops on political economy and the history of economic formations, and editing the influential newspaper "Soviet Armenia". 
The indefatigable Dznuni also traveled all over Armenia, from village to village, from town to town, to talk to people and learn their stories. Gradually, he began to understand the causes and consequences of their situation. He realized that the nation's destitution was not just due to social inequality, as he had initially thought. It was about ingrained practices that people call traditions. 
These habits forced people to live in the small world of their families, without any desire to open the doors to the wider world. Here, everything is clear. Choice is predetermined by adat (custom), and each person is assigned their own destiny. Any step toward personal freedom is met with condemnation and punishment as the respectable slaves vent their anger on these individual brave souls. Dznuni was sure that he could help people overcome these rusted shackles, and he soon found a way to do so. The key to solving the problem was cinema – the mirror of life. 
Mission Impossible
Rabindranath Tagore once compared the sorrows of life to the night, saying "Night's darkness is a bag full of golden sunlight." For Dznuni, cinema was the magic lantern that illuminated life's darkness. It became his whole life, his great love, and his Golgotha. It turned out to be his greatest mission. Although there were many talented businessmen in the world of cinema at the time, Dznuni understood exactly what the common people wanted to watch and why.  He recognized the value of cinema not only as a source of entertainment, but as a means of self-edification. 
In April 1923, while heading the Main Political Department in the People's Commissariat of Education, Daniel initiated the creation of a film company. From that day, he remained the head of the movie business in Armenia until July 1937, with breaks for one year in 1928 and for 10 months in 1932. 
Unfortunately, the bloody year of 1937 wiped out an entire generation of the brightest Soviet intellectuals, including Daniel He was arrested, along with almost every notable personality of the Stalin era.
For Dznuni, it was fundamentally important to create a national cinema industry in Armenia, following the example of Ukraine and Georgia. However, the idea was met with little enthusiasm by the party leaders of Armenia, as evidenced by official correspondence. There was a common opinion in the press that the Armenian people were not capable of developing their own cinematography and that they did not need it. Nevertheless, Dznuni had an extraordinary ability to demand and convince those who were in positions of power.
During his first interrogation following his arrest in 1937, Dznuni requested permission to give his testimony in writing. The National Archive has preserved this more than 100-page manuscript –– the unpublished memoirs of the first Armenian film producer. In his detailed story, important facts of the establishment of the Armenian film industry are outlined. Dznuni proposed creating a joint-stock company called Goskinofoto of Armenia, when the cinema was allocated to an independent organization. "This company existed under that name until its renaming to Armenkino in 1927. The Council of People's Commissars (CPC) adopted a resolution and registered almost all People's Commissariats, individual economic and commercial units (such as Ararat Trust and Armtorg) as shareholders and set the amount of the share contribution for each." 
A meeting of shareholders was held where the charter was adopted and the Management Board was elected. Dznuni was appointed Managing Director of the company. But when they started collecting monetary contributions, almost all organizations began to shirk their commitments. As a result, the entire introductory balance of the company was a paltry 2,400 rubles, and for the creation of a cinema in Armenia, the Chairman of CPC of Armenia, Lukashin, released only 60 rubles – a story that has now become legendary. Starting with the opening of the Nairi cinema theater, Dznuni pushed ahead, eventually leading to the creation of the Sovkino joint-stock company in 1924. This saved the situation and turned Armenkino into a proper film production unit.
Dznuni began with making chronicle movies, although he had been planning to produce a feature film for a long time. In 1924-1925, Armenkino produced a documentary called "Soviet Armenia", with funding of 6000 rubles from the Armenian Aid Committee. When the film was completed, instead of using the profits to expand production, the party bosses simply transferred ownership of the film to the investor. The Committee members used the box office profits from the film to travel to various European countries and America, which Dznuni criticized as "a violation of all the rights of monopoly foreign trade under the guise of showing a film among foreign Armenians for propaganda purposes." 
"Soviet Armenia" will reappear in our story, but it was eventually banned and sentenced to destruction, according to an official act from January, 25 1939, which ordered the burning of the negatives.
Footnotes:
[1] All archival sources are drawn from the Daniel Dznuni fund held at the Yeghishe Charents Museum of Literature and Art, Yerevan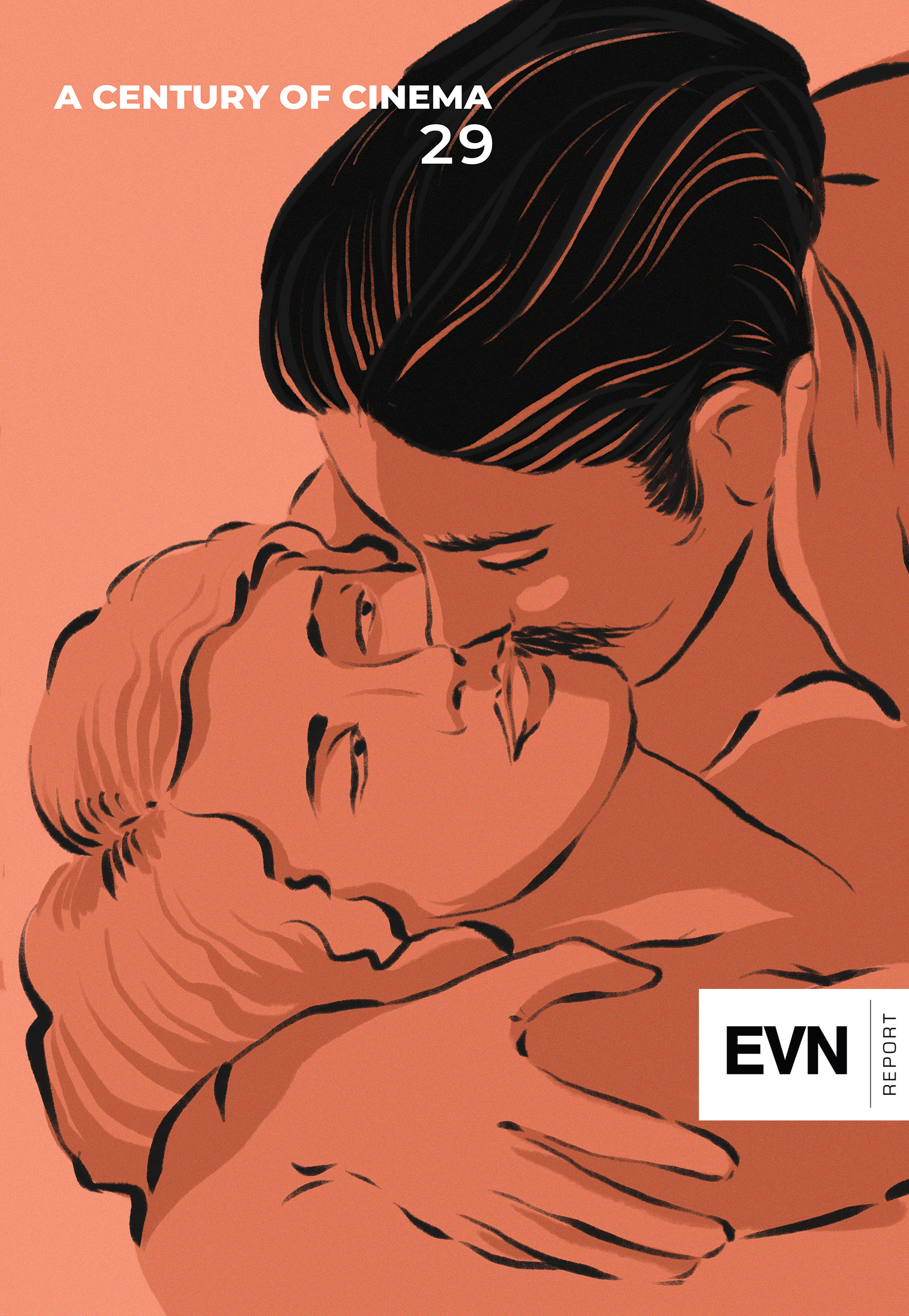 Back in the first years of the war-torn, crisis-stricken and extremely fragile Soviet Armenian republic, a small group of passionate, young idealists decided that the economically destitute country had to establish its own film industry from scratch, thus enabling the transmission of Armenian stories to audiences worldwide, while helping to edify the downtrodden masses at home. Exactly 100 years after that fateful date in 1923, Armenian cinema has traversed a path of remarkable complexity and drama, which merits a "biopic" in its own right. Reflecting back on this history, we find not only a sprinkling of beloved cinematic narratives that have long become a part of Armenia's cultural fabric, or a handful of films that have, astonishingly, made an impact on the development of the 7th art itself. What we find, above all, is a poignant reflection of the nation's collective spirit – its great aspirations and dreams, its woeful failures and missteps, its fears and its will to persevere against all odds.
The richness of this legacy truly marks one of the great peaks of Armenian cultural achievement, and to celebrate it, EVN Report has dedicated its May issue to some of its proudest, as well as more under-acknowledged moments. In her article on Daniel Dznuni,  Anush Vardanyan sheds new light on the inspiring and tragic fate of the Armenian film industry's spearheading founder, while the editor of our Et Cetera section, Vigen Galstyan dissects the intricate codes of one of the greatest Soviet films of the 1960s, Frunze Dovlatyan's "Hello, It's Me", newly restored by the National Cinema Center of Armenia. Turning her attention on the venerated school of Armenian animation, Sona Karapoghosyan has unearthed a veritable pleiad of women animators, whose contributions and achievements to the medium have been mostly ignored thus far. Looking at the "other end" of film culture – the audiences – Taguhi Torosyan analyzes the significance of film spectatorship as a social phenomenon, and what the current haphazard relationship between local viewers and the Armenian screen means in political terms. Rounding off the issue is a beautiful gallery of rarely-seen foreign-produced posters for Armenian movies, which testify to our cinema's once-notable presence on the international arena – a position that it has been tentatively and steadily returning to in recent years.