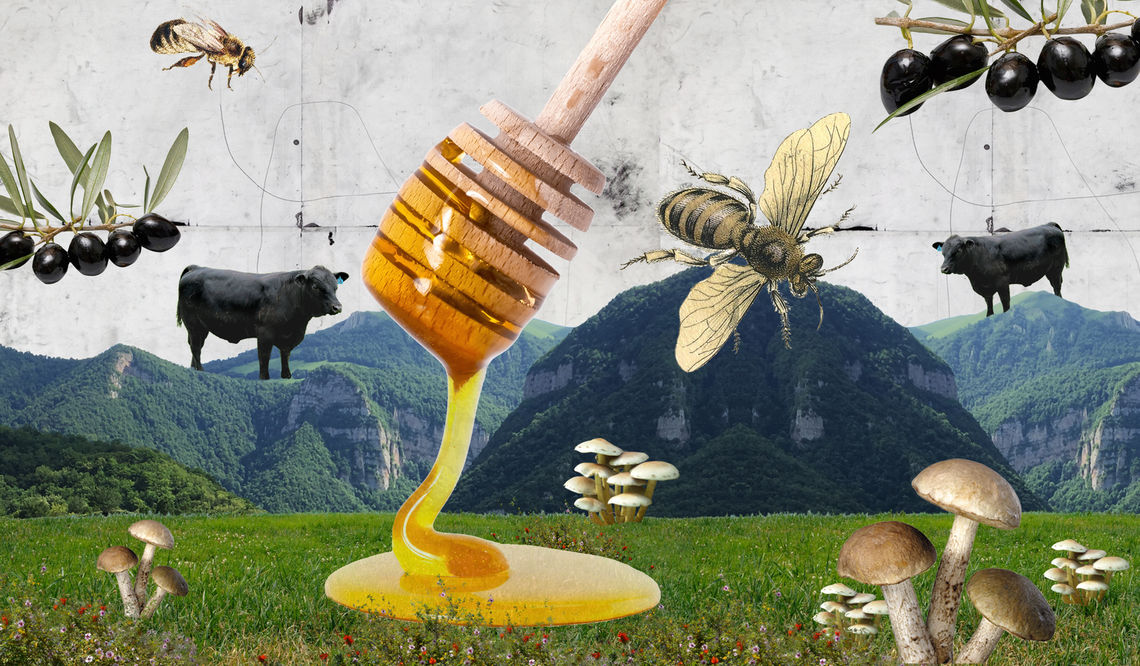 The roads in Tavush are no longer spotted with potholes like they were before. A hidden, exotic world holds wonderful surprises for those willing to travel to Armenia's northeastern corner. Tavush is rich in natural resources and its communities are developing at a rapid pace.
Arm Food Lab: From Forest to Table
Strangers that meet in the forest must greet each other; that's how the culture of the forest works. Ani disappears into the foliage with her basket made of paper. Similar baskets are also woven from coffee filters.
Coffee was what united Ani Harutyunyan and Mariam Sinanyan at the Caffeine Brew Lab in Dilijan. People would come from all over to drink the coffee prepared by the two women, who are originally from Yerevan. After two and a half years in business, the cafe has changed its format. Now, they import their own fresh coffee, brew it and deliver it. Coffee is Mariam's domain.
Ani's domain is Armenian cuisine using experimental solutions and seasonal ingredients. An art major, she is a self-taught cook. Six years ago, she started looking into sourdough recipes and the rest is history.
"I had this idea to explore Armenian cuisine and travel throughout Armenia to collect recipes," says Ani, explaining her project's origins. "That idea 'simmered' for a while until I decided that there needs to be a kitchen that works toward exploring Armenian cuisine and Armenian products."
She set up her kitchen a year ago at the end of Dilijan's Myasnikyan Street in a unit that used to be a fish store and called it Arm Food Lab. The name and idea were inspired by the Nordic Food Lab based in Copenhagen, which focuses on local, seasonal produce and conscious consumption.
Ani takes traditional Armenian recipes and adjusts them to the current season. There's no need to create recipes from scratch as there is a vast heritage to build on, she explains. Instead, slight adjustments and substitutions can be made to recipes, many of which originate from Western Armenia where different produce was grown. The majority of the dishes she prepares come from Tavush and Lori. She buys 80% of the ingredients from local growers; the rest she collects herself from the forests. One of her recent creations is harisa prepared from rye and amaranthus, served with strawberries.
Twice a week, they receive guests, who do not know what they will be served ahead of time. While cooking and serving the meal, Ani explains what the ingredients are, the history of those who harvested them and how they are prepared.
"This is more than just eating food, it's an experience," explains Ani. "It's a way to connect people with the whole process and acquaint them with the dishes."
Besides experimenting in the kitchen, Ani also researches plants. She plans on publishing a book on the research she has conducted. However, her first priority is to create a digital archive that will be publicly-accessible and continually updated.
Ani is also planning an educational component on harvesting food in the wild. Her plan is to hold meetings to talk about how to collect food properly, what to collect and what to avoid. She says this is the fastest way to save wild food products that are disappearing and to transfer this knowledge to the next generation.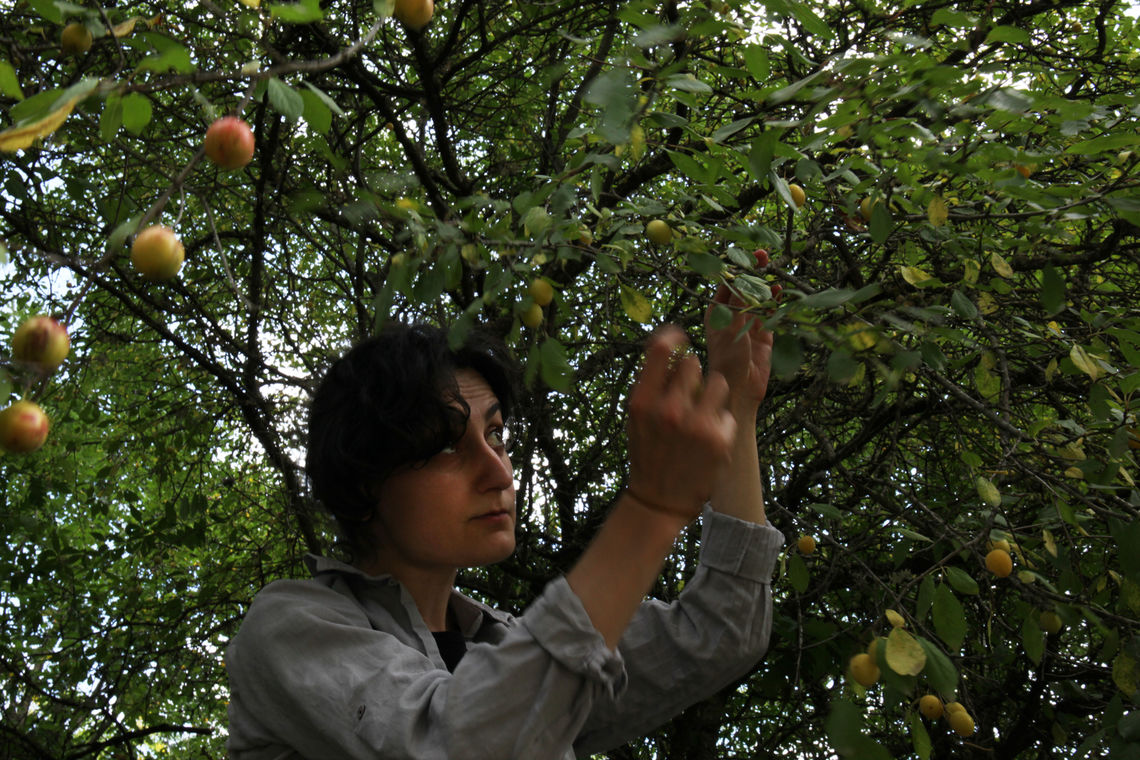 An Olive Grove: From Bagrat, to Bagratashen
Besides wild berries and fruits, olives are also grown in Tavush. In Bagratashen, there is an orchard that was established in the 1950s by Bagrat Vardanyan, sections of which suffered a fire in the 2000s. During the Soviet years, this place was called the "Olive Sovkhoz [state farm]," and the village was named Bagratashen after Vardanyan, who was head of that state farm.
In 2006, the Bejanyan family rented 50 hectares of the orchard with the aim of reviving it. They named it Ukhtasar [Vow Mountain]. The family's 32-year-old son Tigran is the one who takes care of the place.
"When we saw the burnt orchard, it weighed heavily on our souls," Tigran says, recalling how his father also took part in extinguishing the fire with his friends when it happened.
For several years, they worked to bring the orchard back to life. "We invested all of our income into strengthening the orchard," says Tigran. "We have had no income or profit from here." The family had also laid a new water line for irrigation.
Besides olives, he also has orchards of almond, date, peach and apple trees. Having studied geology and urban planning, Tigran has no formal educational background in agriculture. But working with the land is now his primary occupation.
Olive trees are evergreen and have a very long life span; however, in order for the fruit to grow, they need a humid environment. Bagratashen has usually been humid, however, over the last several years, climate conditions have changed significantly. It's not every year that the orchard yields a harvest. For example, 2019 was a bad year. Tigran is not discouraged, though. The orchard holds a deeper meaning for him. "It's not only about business. If it was, we would have left the orchard long ago," he says. "I don't like giving up on something quickly. We made a pledge, we built this place with our own sweat. How could we abandon it so fast?"
They pick the olives in mid-September with their extended family and friends. Local buyers, who already know how to process it, purchase the entire harvest. "We want people to know we can grow olives so that investors can come and plant new orchards," explains Tigran.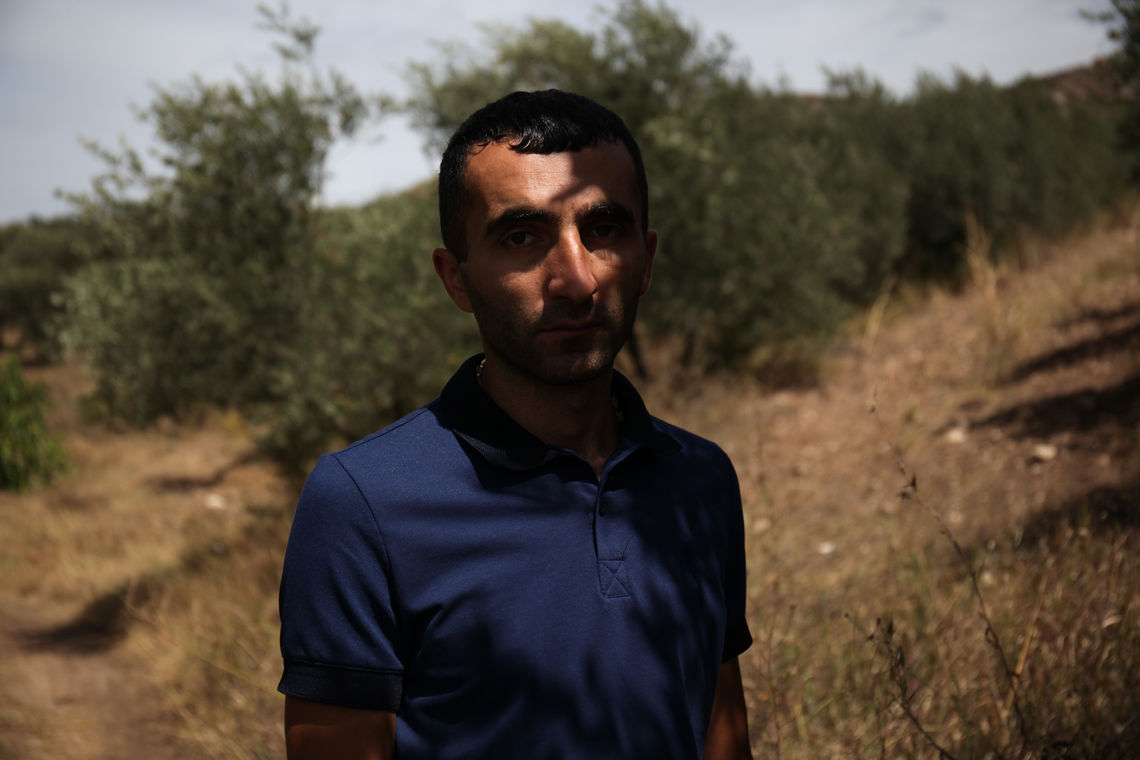 The Monastery's Jam: From Border Towns to Haghartsin
The "gifts" of the forests and mountains of Tavush can be found not only at local markets or in the homes of residents of the region, but also at the Haghartsin Monastery.
The monastery makes jams using locally-grown fruits, aptly called Monastery Jam. Honey produced on the grounds of the monastic complex are also jarred and sold. The most popular product is their blueberry jam, which is made from blueberries collected at an altitude of 2,500 meters, from the Murghuz Ridge (Miapor Mountains) near the village of Berd. Their latest products are pomegranate and barberry jams.
Bishop Bagrat Galstyan, the Primate of the Diocese of Tavush, says that everything started when they began buying berries from residents of Armenia's border villages. It provided an economic boost to the area with minimal investment required. The social program aims to present the bounty and produce of Tavush while directing revenues from sales of the jams toward the Diocese's social-educational initiatives, simultaneously supporting the development of livelihoods and communities.
"Our main aim is to change minds, to transfer the idea of the sanctity of work, that you reap what you sow. You can lead a dignified life instead of waiting for different types of help from others," says the Bishop. "Our lives have two important convictions: participation and contribution."
Besides jams, the monastery has also been able to produce a number of products from the honey that comes from the hives they own: white honey, chocolate honey, lollipops, ice cream, whiskey and a honey drink.
The idea for the white honey came from the Primate himself. The other honey products were developed by Mikayel Mikayelyan, a doctor whose family was traditionally in the beekeeping trade. The experimentation process (i.e. research and development) takes place on the monastery's property. Starting next year, they will begin producing a new range of honey products including alcoholic drinks.
This social initiative was created in Haghartsin because it was possible to do so there. Bishop Galstyan says that the greatest difficulty they have faced in establishing the initiative, besides the financial challenges, has been overcoming the stigma of the church carrying out such activities. He notes that, in the past, all monasteries used to have their own production and helped in the development of the surrounding communities. His aim is to restore this practice. "We want to transform Goshavank back into an educational center as it was before [13th century]. Makaravank will turn into a disease rehabilitation center," says the Bishop, highlighting two other monasteries in the Tavush region.
Tavush's exotic fruits and products are not limited to honey and jam. You can even find a kiwi orchard here. Governor of Tavush region Hayk Chobanyan says that figs are becoming their main fruit export, just like how apricots dominate the Ararat region. Tavush exported 250 tons of figs in 2018 and 500 tons in 2019 to other countries.
They have two yearly festivals celebrating the region's products: the Fruit Vodka Festival in Koghb and the Honey and Berry Festival in Berd.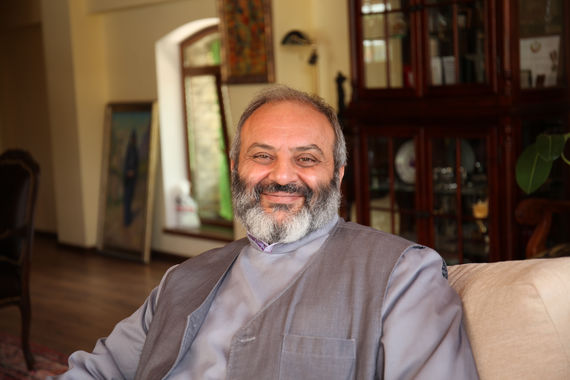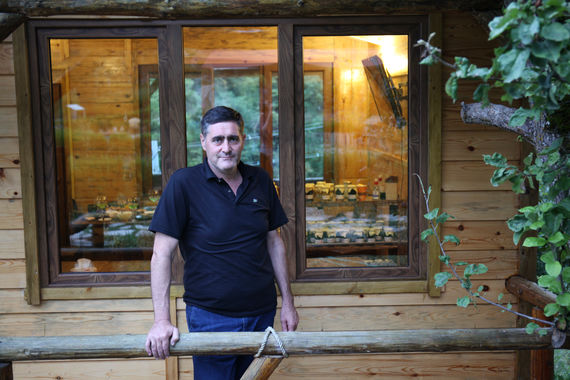 Black Angus: From Russia, to Gosh
Besides dairy cattle, sheep and pigs, a new animal has shown up in Tavush this year. Ashot Poghosyan first tried Black Angus beef in 1990, in faraway Argentina. He thought the meat had been prepared in a special way with different spices. However, he discovered that it was "just fire and salt." It also turned out that raising and breeding this large breed of cattle was just as simple. Years later, this became a business idea and he brought 24 Angus cows from Russia to the mountains of Gosh in 2020.
Angus cows do not produce milk. They are raised for their meat, which fetches a higher price than standard beef. They are robust and, unlike local cattle, are not sociable. However, Tavush's climate, with its long grazing season, suits them well.
Besides the climate, there are also two other favorable conditions for raising Angus cows in Armenia: interest-free loans from the government and a large market for Angus meat in the neighboring region.
A lawyer by profession, 56-year-old Poghosyan is a public advisor to regional governor Chobanyan. He left the mining industry two years ago to move to Tavush. He says he had long sought for ways to bring out Armenia's untapped potential and has now found his niche.
According to his calculations, there are 70,000 hectares of unused remote pasture in Tavush. Herders tend to stick to pastures near their towns and villages.
According to Poghosyan, some of the big markets for Angus meat can be found in the region around Armenia, including Russia, Iran, the UAE, Qatar and Iraq. "These countries import a large amount of meat," he says. "Meanwhile, in Armenia, villages situated near remote pastures are starting to empty because people have few employment prospects."
The aim of his project is to put those pasture lands to use and create similar cattle farms throughout Tavush. If production is increased, it would become possible to not only satisfy local markets, but export as well.
Now they are trying to convince people to purchase Angus cows "because it's easy and profitable." They work with banks to find solutions to financial hurdles. The Strategic Development Agency NGO is willing to help create these businesses.
"A person should know and has to accept that, if you're going to work in cattle breeding, then you don't bring the animal to live near your home. You have to go where they live – pastures," says Poghosyan. "You can't keep animals in residential areas. It's not economically effective."
He explains that this is not so much a business as it is a social program that many people can take advantage of and help develop their communities. Their aim is to help people create ranches with an average of 50-100 cattle each over the next ten years. Their meat can be sold to foreign markets under a general brand of Armenia Angus meat.
"Especially at this age, life isn't about how much money you can make in a year," says Poghosyan. "Life is about what you've done and, as a result, what you've seen."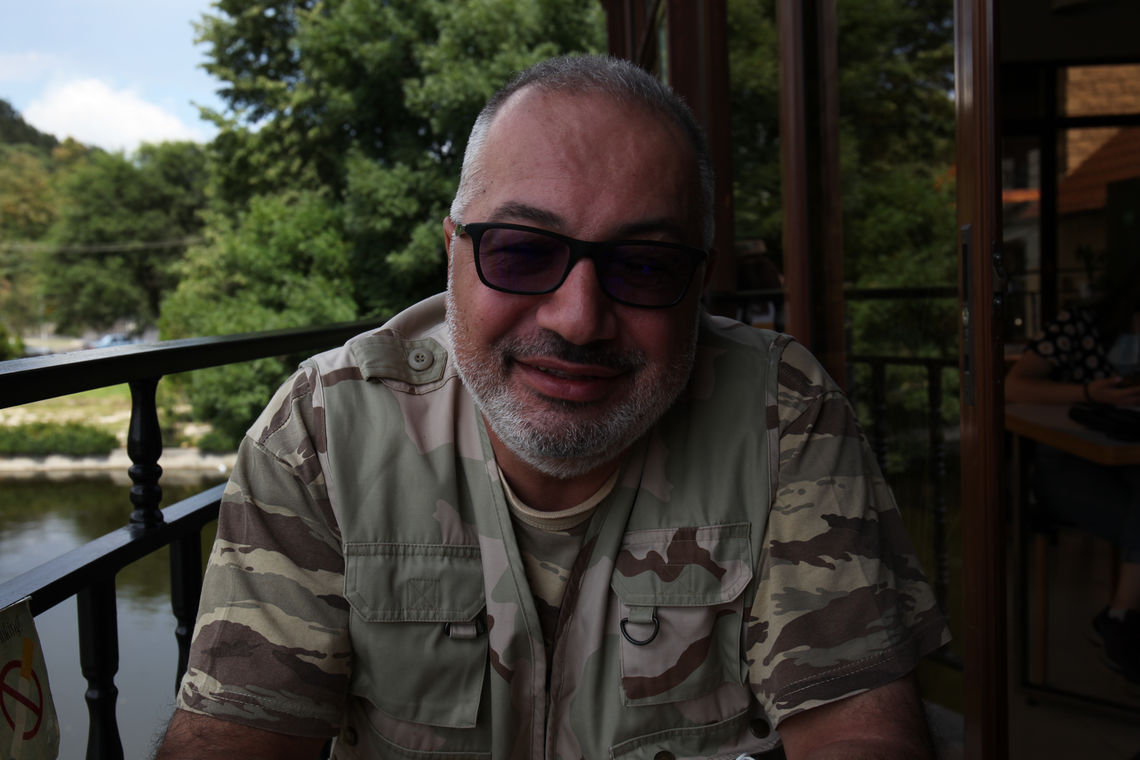 Bichina: From Shamshadin to Shamshadin
It's already been a year that bichina – Tavush's ham – has been available in the local market. "As Shamshadnetsis, we say it without an 'i' – bchina. But in Noyemberyan and Ijevan, they call it bichina," says Norayr Harutyunyan, who is from Navur, just outside Berd. During Soviet times, the region surrounding Berd was named Shamshadin. "We are one marz, and to avoid any disagreement, we call it bichina." He says that, in this case, the prefix "bi" stands for "bio," or organic.
An engineer by profession, 64-year-old Norayr served in the armed forces and took part in the Artsakh War in the 1990s. Since 2019, a meatpacking factory has operated near the village. The building used to be a military station and, before that, an anti-hail station. It was privatized after independence and remained empty until it was donated to the Diocese. They produce several types of sausages, fillets, salos and Shamshadin's traditional ham. They make it just like their fathers and grandfathers did.
"We decided that we were not going to just raise a certain number of livestock, maintain them and multiply them. Instead, we were going to initiate social programs," says Norayr, the Executive Director of the company. "We created a cooperative with three people. Today, someone can buy a piglet with the aim of raising it and then selling it back to us because it's profitable for them."
They prepare the ham both hot-smoked and cold-smoked. They also have non-smoked ham, which is similar to Spanish jamon, a type of cured ham. They use local resources for their spices, such as thyme, onion, garlic and dried branches of wild trees for the smoking process.
It takes 60-70 days to prepare one ham. First, they let the meat rest for several days, and then they salt it for a long time and then let it rest again. They then process it with a brine and spices, smoke it and dry it.
Norayr says the meat is organic and so is its preparation method. They don't add chemical preservatives, relying on natural alternatives to extend its shelf life. "We have traditional bichina makers in our village. They would keep their bichina for years and it would never go bad because it was salted, spiced and smoked," he says. For now, they use only meat from the villages around Berd, collaborating with about 60 farms.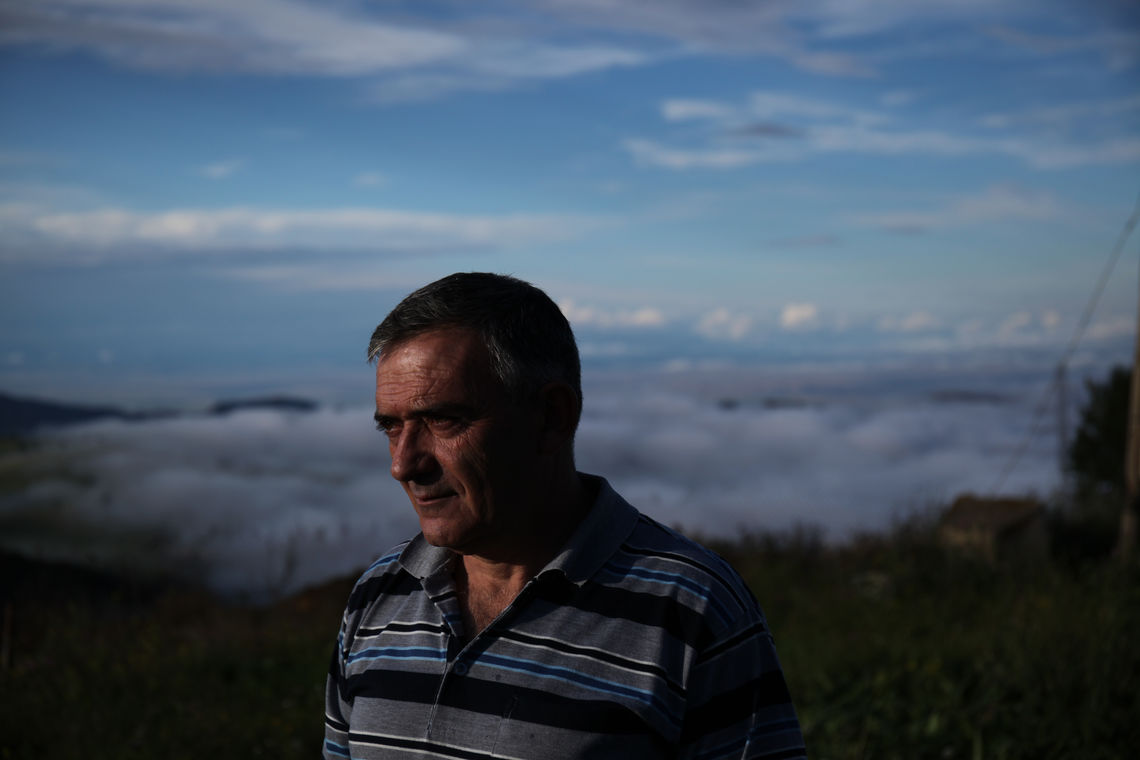 ***
The innovative spirit of Tavush, of course, does not end here. There are more stories to be told about Dilijan's new vegan restaurant, the bread sold at Ijevan's market, the region's buffalo yogurt, and more. But the best way to learn about them is to experience them for yourself!
Photos by Arshaluys Barseghyan.