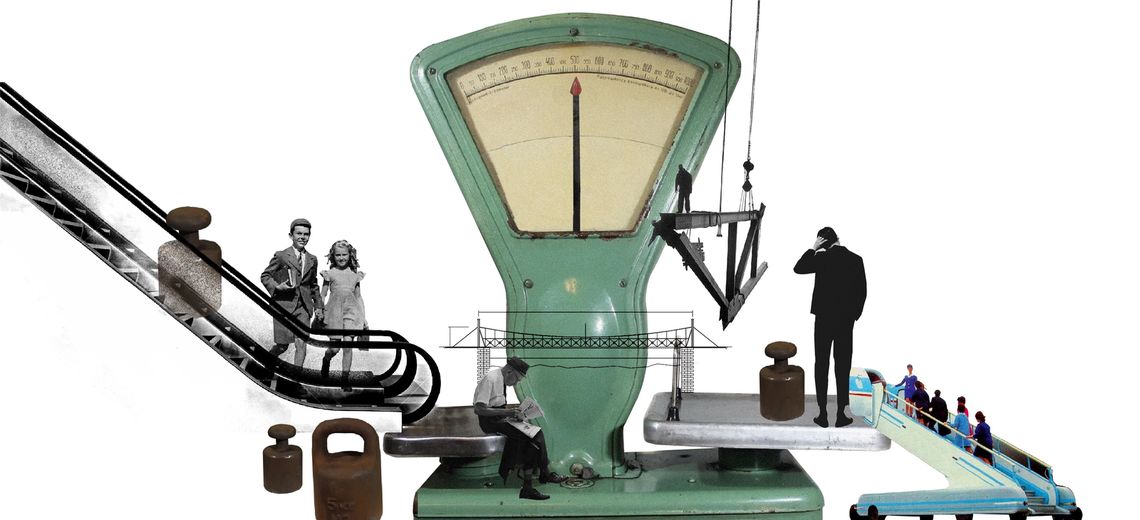 Armenia is the smallest country, both in size and population, in a region that has been home to continuous territorial disputes even before the dissolution of the Soviet Union. These disputes have often taken turns into military confrontations as seen in the early 1990s (Abkhazia, South Ossetia and Nagorno-Karabakh) and more recently, in 2008, with the Russo-Georgian War, the 2016 Four Day April War, and the 2020 Artsakh War. Given the uncertainty that has remained in the region since the early 1990s, Armenia has faced a herculean task of trying to develop its economy and neighborly relations, and improve the social wellbeing of its citizens.
Armenia's borders with two of its four neighbors have remained essentially closed due to the Nagorno-Karabakh conflict. Armenia has open and active borders with Georgia and Iran–with the latter causing quite a stir in the United States and Israel more recently. However, the situation in the South Caucasus was not always this way, nor does it have to be moving forward.
Regional Cooperation
Anna Ohanyan is the Richard B. Finnegan Distinguished Professor of Political Science and International Relations at Stonehill College outside Boston, Massachusetts. Ohanyan has written books on networked regionalism and regional fracture, and her most recent is Armenia's Velvet Revolution: Authoritarian Decline and Civil Resistance in a Multipolar World.
Ohanyan describes regions as "socio-spatial constructs" – meaning that they are "geographically contained, but they are cultivated and socially constructed." Although signs appear to be pointing toward a broader opening of economic relations between Armenia and Azerbaijan, Nagorno-Karabakh's status remains unresolved while Armenian POWs remain captive.
Ohanyan makes it clear that "If the borders are open, and there are more transportation routes and better connectivity, that's a step in the right direction." However, she goes on to say that "if the states individually do not champion and do not advocate for regional politics and regional cooperation formats, the region will remain fractured."
During these times of significant global economic downturn caused by the coronavirus pandemic, economies like Armenia's have felt the sting. A lack of regional structures for cooperation between the three states in the South Caucasus has only exacerbated these global challenges. "Fractured regions have a very challenging time with state-building and there is a lot of research that shows how GDPs of various countries are tied to their neighbor's economies, especially in landlocked countries," Ohanyan explains. Given the changing landscape in the South Caucasus because of the most recent war, Ohanyan believes Armenia has "an opportunity that it should use to push for regional platforms of politics without Russia and Turkey."
Delegitimizing War?
Armenia suffered a devastating loss during the military campaign brought on by Turkish-backed Azerbaijan and landed itself in a position where the only option left was to capitulate in a ceasefire agreement facilitated by Moscow. With a new era awakening in the South Caucasus, the neighboring post-soviet states of the region should work on aligning their interests where possible. This appears most likely in the areas of trade and development, which would be beneficial to Armenia having suffered economically due in part to the blockades by Turkey and Azerbaijan for nearly 30 years. As the opening of rail lines through Azerbaijan into Russia and Iran appears to be a short-term area of cooperation, Armenia has an optimal opportunity to capitalize on and even enhance the results of the November 10 agreement.
Professor Ohanyan points out that, "Georgia has benefited from the South Caucasus being fractured and by Armenia and Azerbaijan not engaging bilaterally. Georgia emerged as the original hub in the region, so this new war really rattles their calculations." However, Ohanyan goes on to say that, "Georgia's interest in the South Caucasus is for there to be stability, especially since they are trying to integrate more with Europe." This alliance of interests, at least between Armenia and Georgia, for stability can and should be the launching pad for regional cohesion and networking.
When asked how the two theories of economic interdependence and institutional liberalism will guarantee the prevention of war in the South Caucasus, given that Azerbaijan is a dynastic dictatorship and not a democracy, Ohanyan offers a critical take of President Aliyev's destabilizing role and subsequent undermining of institutional processes. "The authoritarianism inside Azerbaijan remains unrecognized by peacebuilding practitioners and Western diplomats as a singular factor that has derailed and weakened the existing peace process. Aliyev's claims that diplomacy failed is disingenuous, mildly put, because he derailed and obstructed the existing peace system around the OSCE Minsk Group, making sure that this institutional arrangement does not deepen."
Professor John Mearsheimer, father of the offensive realism theory, poses a critique by stating, "what liberal theorists must explain is not why their theories produce more cooperation but why they eliminate the possibility of war." Ohanyan offers the suggestion that, "would a more democratic Azerbaijan produce resolution of the conflict? Probably not in the short term, but it would create new openings for more diverse peace processes and mechanisms for engagement." She goes on to make clear that, "new voices emerge in more liberal systems which are now fully silenced in authoritarian Azerbaijan."
As of now, Armenia is not advocating for original regional platforms. However, Georgia's President has "started making references to Georgia being historically the leader in building regional platforms. She was criticized by various corners, but she's on to something," says Ohanyan. Political figures, and especially business leaders, in Tbilisi are receptive for "Armenia to push directly and aggressively for regional platforms. In order to take war off the table and to delegitimize war as an instrument for resolving conflict, you need a norm to evolve and crystallize that war is not a solution," explains Ohanyan.
Realistic Approaches Required
Given the growing sense of global multipolarity and the apparent twilight years of the American-anchored liberal international order, Armenia cannot solely rely on friends and allies around the globe to ensure its survival. Ohanyan acknowledges that "rebuilding the army is absolutely necessary," but believes that "achieving national security through the military is unrealistic for Armenia, especially since warfare in the 21st century will be vastly different."
"Armenia needs to use its democratic institutions to push for regional platforms. The more platforms it can pull Aliyev into and the more negotiating tables the better," Ohanyan concludes, adding that engagement with Azerbaijan is necessary. "The world is not going to help Armenia in addressing its issues, so we have to be very realistic."

The operation of the Southern Gas Corridor raises the geopolitical significance of Azerbaijan and Turkey, contributing to the further isolation of Armenia from regional projects. The EU seems to limit its concern about human rights violations and war crimes in Artsakh to mere lip service.
Read more