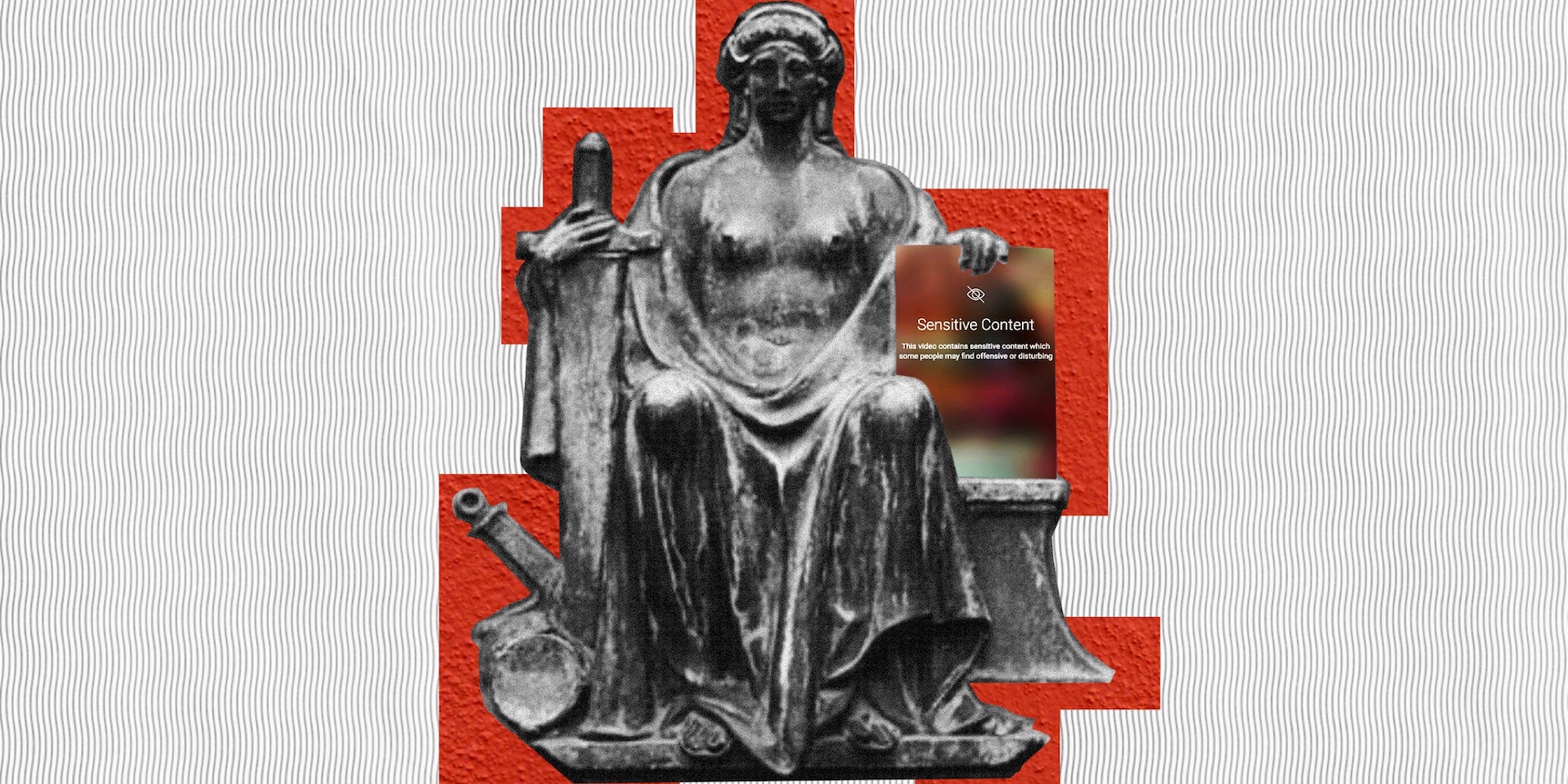 On the morning of October 2, 2022, Azerbaijani Telegram channels started circulating a video appearing to display the mass execution of at least six unarmed Armenian soldiers sitting, huddled closely together before being brutally gunned down within point blank range. Social media commentators suggest that the footage is likely from Azerbaijan's September 13-14 assault on Armenia. The Armenian Ombudsperson has since verified the authenticity of the video and confirmed that it shows Azerbaijani forces killing Armenian prisoners of war (POWs). Beyond a shadow of a doubt, anyone who watches the video has just witnessed a horrific war crime. 
Here's another sure thing: the victims of this war crime will never get the justice that they deserve. At least, not the way things currently stand. No amount of tagging the International Court of Justice (ICJ) or the European Court of Human Rights (ECHR) in Twitter feeds is going to bring any criminal accountability for those murders, or any other heinous crimes committed since Azerbaijan embarked on its reign of terror two years ago. Why? Because neither one of those courts has any power to prosecute anyone accused of war crimes or crimes against humanity. They are not criminal courts, and the cases currently brought before them are entirely on the basis of human rights conventions. 
Noting that those killed in the video were in fact Armenian POWs, the following best results from the ECHR and ICJ could presently be envisaged. The ECHR can only reach conclusions as to whether violations under the European Convention on Human Rights have occurred, the most egregious ones being of the right to life (Article 2) and the prohibition of torture (Article 3). This means that, best-case scenario, the ECHR would find that, by killing the Armenian POWs, Azerbaijan violated their right to life. Such a finding would certainly carry moral weight, and some form of compensation might be awarded. But nobody would get convicted or punished. 
Similarly, the ICJ can only reach conclusions as to whether violations of whatever treaty it's been seized under have occurred. At present, the only treaty that Armenia has invoked against Azerbaijan before the ICJ is the Convention on the Elimination of Racial Discrimination (CERD). This means that, best-case scenario, the ICJ would find that, by killing the Armenian POWs, Azerbaijan violated their right to be free from discrimination and would tell Azerbaijan to stop. Again, plenty of shame but not much else. No one goes to jail. 
To be clear, this is not meant to downplay the importance of the ECHR and ICJ cases, because it is indeed extremely necessary to hold Azerbaijan accountable for its human rights violations and try to put an end to its decades-long state-sponsored policy of racial hatred against Armenians. But in the context of seeking suitable justice for the ever-mounting instances of torture, decapitations, mutilations, and killings of Armenian civilians and POWs, such results hardly seem satisfactory and amount to little more than a slap on the wrist. 
The only real deterrence to the commission of future crimes is to hold perpetrators criminally responsible and punish them accordingly. And the only way to do this is to have criminal trials. If Armenia had the perpetrators in its custody, such trials could be held in Yerevan. It's actually Azerbaijan's responsibility to identify its own perpetrators of war crimes and prosecute them, but that's never going to seriously happen. Barring that, the UN could decide to set up an international accountability mechanism to investigate and possibly prosecute such crimes, but I wouldn't hold my breath waiting for that to happen either (unless France aggressively takes the lead on it). There is also the option of trying to convince a State that recognizes universal jurisdiction over such crimes to investigate and prosecute them, but the cases would need to be built on limited resources and the perpetrator(s) would have to be physically present on that State's soil in order to even begin to proceed. Not impossible, but a very long shot.
The most viable way then to have any real accountability for such crimes is for Armenia to sign and ratify the Rome Statute of the International Criminal Court (ICC). Had Armenia done so two years ago when Azerbaijan's victory pretty much placed the Azerbaijani armed forces at Armenia's front door, Azerbaijan might have thought twice before invading Armenia proper since the crime of aggression is now also punishable before the ICC in addition to genocide, crimes against humanity and war crimes. 
So what is Armenia still waiting for? Serious question. There seems to be no conceivably good reason why Armenia has not joined the 123 other countries that have accepted the jurisdiction of the ICC by now. Yet, with every new invasion or military attack or war crimes video, a flurry of conversations about joining the ICC takes place as if for the very first time, only to quickly evaporate into the ether of another ceasefire. Meanwhile, impunity prevails and evidence of increasingly atrocious crimes continues to surface as perpetrators are further emboldened by the lack of any serious consequences to their actions. 
An additional way of greatly improving chances for accountability and deterrence would be to use the more quasi-criminal conventions in Armenia's international legal toolbox. Unlike the CERD, the Convention against Torture (CAT) and the Mercenaries Convention deal with actual international crimes as their core subject matter. Armenia and Azerbaijan are parties to both conventions, each of which provides that the ICJ may be seized after a six-month minimum period of unsuccessful negotiations (CAT, Article 30; Mercenaries Convention, Article 17). Abundant evidence of Azerbaijan's use of torture and mercenaries already forms part of Armenia's cases before the ECHR as well as before the ICJ under the CERD. The fact that no application has yet been brought before the ICJ under either convention means that either Armenia hasn't started negotiating yet (and perhaps has no intention of doing so), or has only just started negotiating within the last six months. If the former, why not? If the latter, why so late? It's been two years. 
Then there is the biggest, baddest convention of all: the Genocide Convention. Not only does it cover genocide – "the crime of all crimes" – it also doesn't carry any pre-negotiation requirement, allowing any dispute under the convention to go straight before the ICJ "including those relating to the responsibility of a State for genocide or for any of the other acts enumerated in article III" (see Article IX). Article III(c) of the Genocide Convention refers to direct and public incitement to commit genocide as an act that States Parties are obliged to prevent and punish. Direct and public incitement to commit genocide is an inchoate crime, which means that genocide doesn't even have to occur – it is the inciting utterance itself that constitutes the criminal conduct. Armenia's application before the ICJ under CERD is already chockfull of evidence of Azerbaijan's incitement to racial hatred calling for the elimination of Armenians. The CERD Committee also recently expressed that it was "deeply concerned" about such incitement, and Genocide Watch just issued a "Genocide Warning" due to, among other things, Azerbaijan's "genocidal rhetoric against ethnic Armenians". That Azerbaijan's conduct prima facie qualifies as direct and public incitement to commit genocide under the Genocide Convention requires no stretch of the imagination.
Cases under the CAT, Mercenaries Convention and Genocide Convention would therefore be a logical complement to the ones already underway, while adding the gravitas of their criminal undertones, even if the results would remain limited to State responsibility (as opposed to individual criminal responsibility, which only the ICC can bring). They could also entail more serious provisional measures as extra deterrents against the commission of future war crimes and aggression. Not all frontlines are on the battlefield, and Armenia has many more actual and potential legal weapons in its arsenal than it is currently using. In the present circumstances, Armenia can no longer afford not to throw everything including the proverbial kitchen sink at its aggressors. The victims of every war crime documented to date, and the imminent risk of there being many more, deserve no less.  

Armenia's security situation remains precarious, as Azerbaijan has exponentially increased its use of interstate conflict mechanisms, undertaking both large-scale invasions as well as incrementally utilizing hybrid warfare to justify violations of the ceasefire.
Read more