When I was a little, I was fascinated by cars. I remember the specific smell that came from the interior of Soviet cars, that "car smell". The sensation of sitting in a brand new 06* for the first time triggered a new emotion—feelings of sturdiness, possibility and freedom mingled with the smell of leather settled on my palate and created a magical charm. From then on, I dreamt of owning an avto.* 
In 2016, my daughter was born and I became a first-time father. That same year, I bought my first car, a Suzuki Swift. It was also the year that I lost my job. I started to drive my car as a taxi.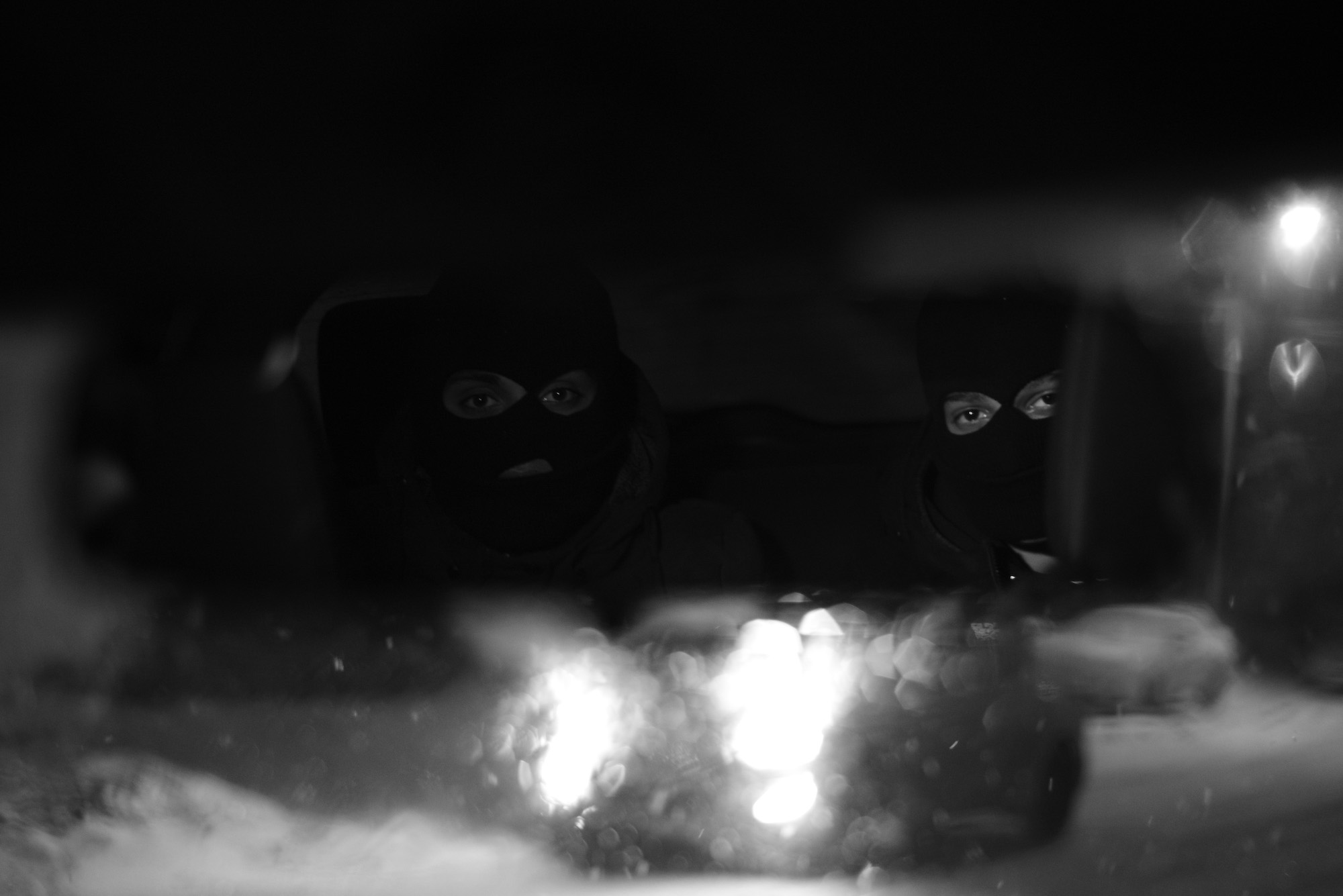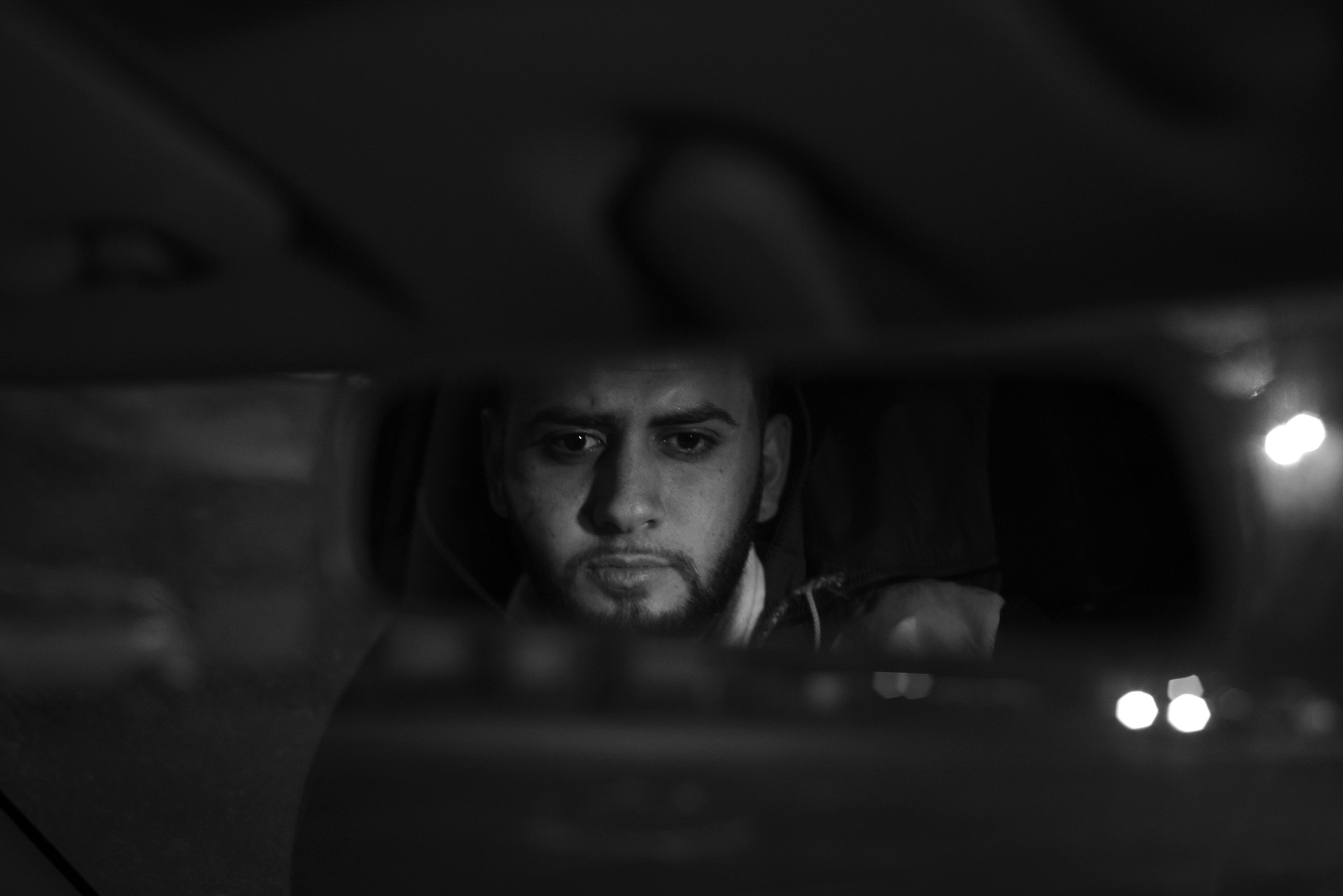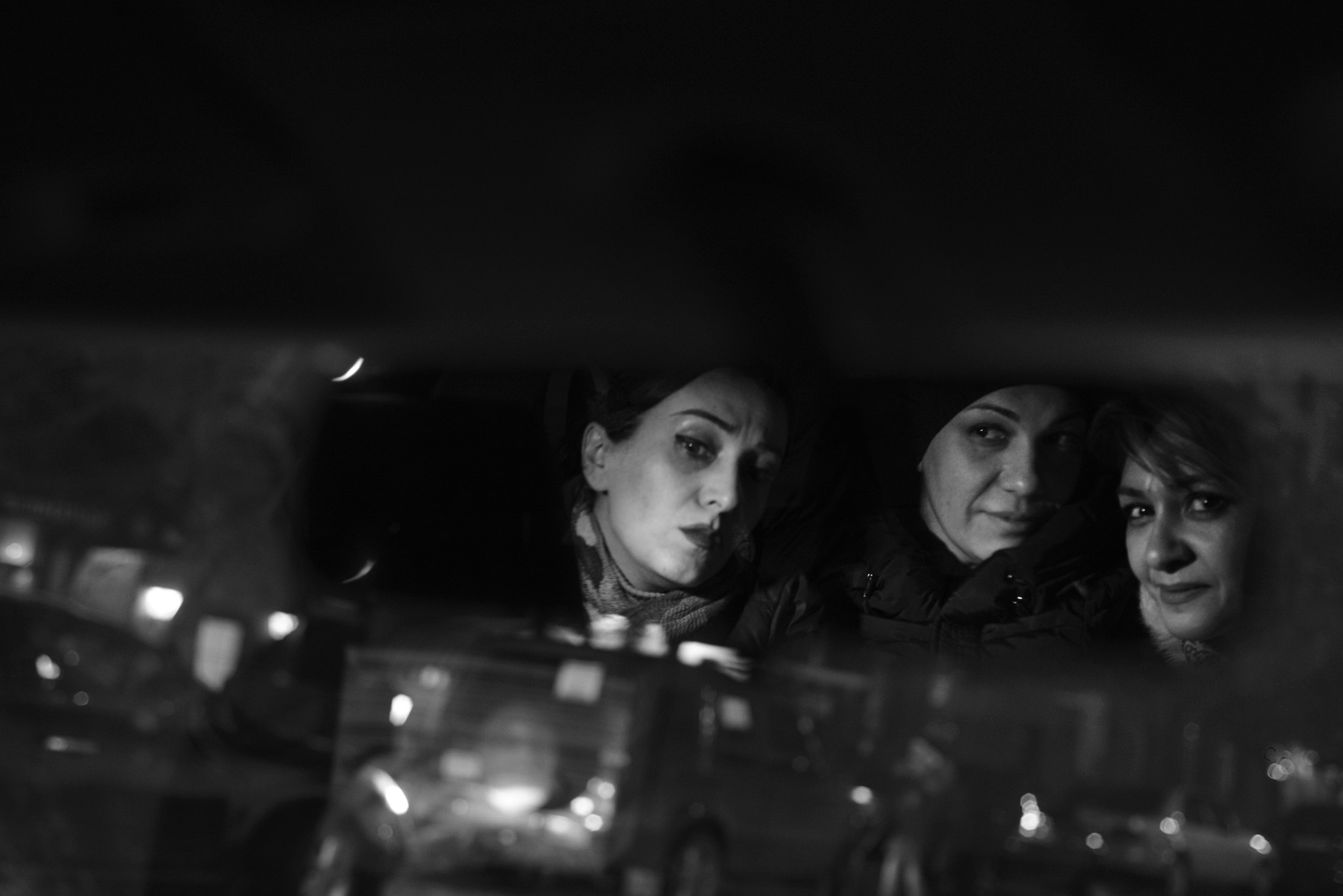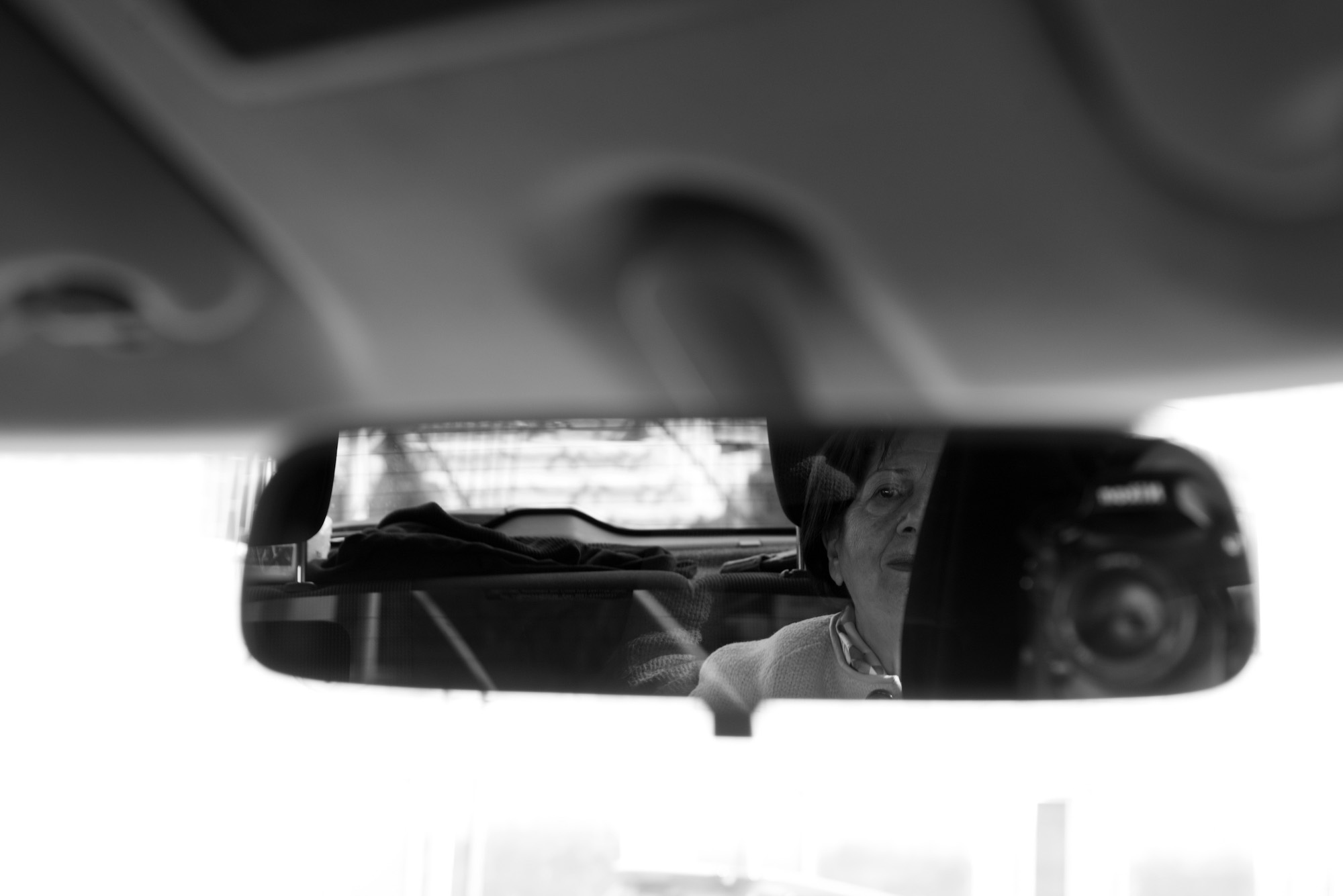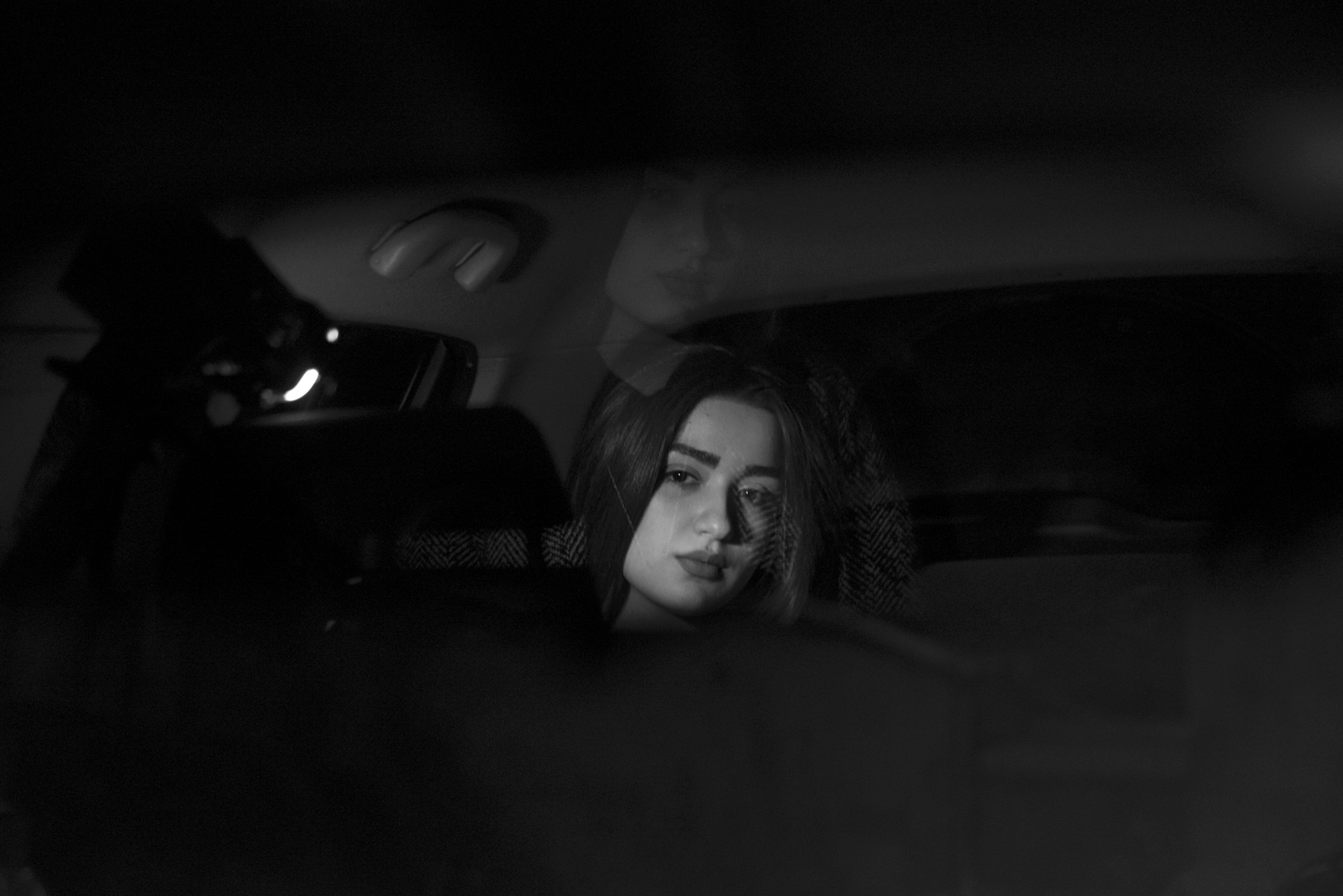 I got my first order; it was from the Vahakni district to Malatia. It had snowed heavily. The woman refused to be photographed because she didn't have any makeup on.
The second call was from Ajapnyak to Avan. To my request to photograph them, the boys, my passengers, asked if they could be photographed in their masks. I said yes, thinking they might have animal or masquerade masks. The balaclavas were unexpected.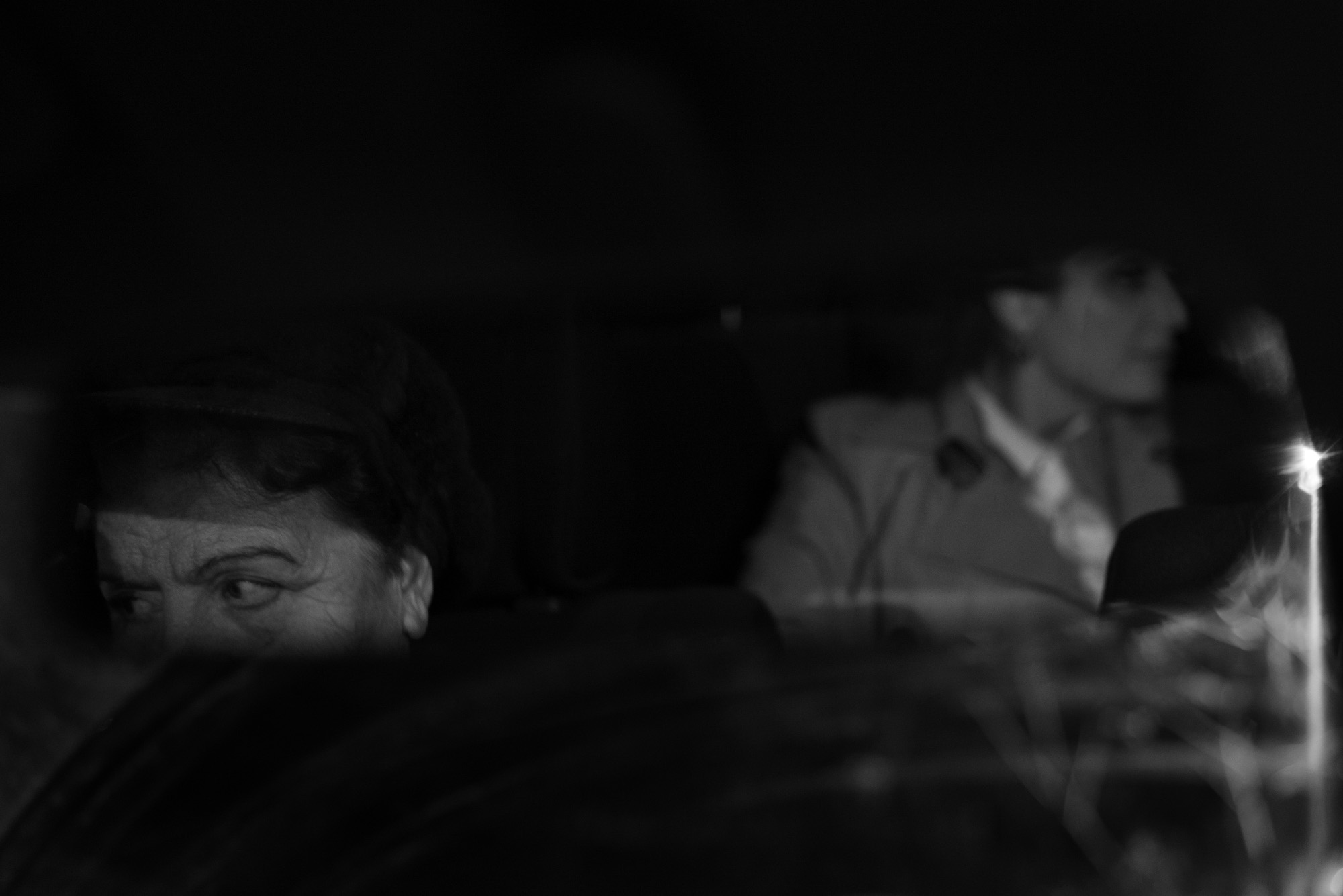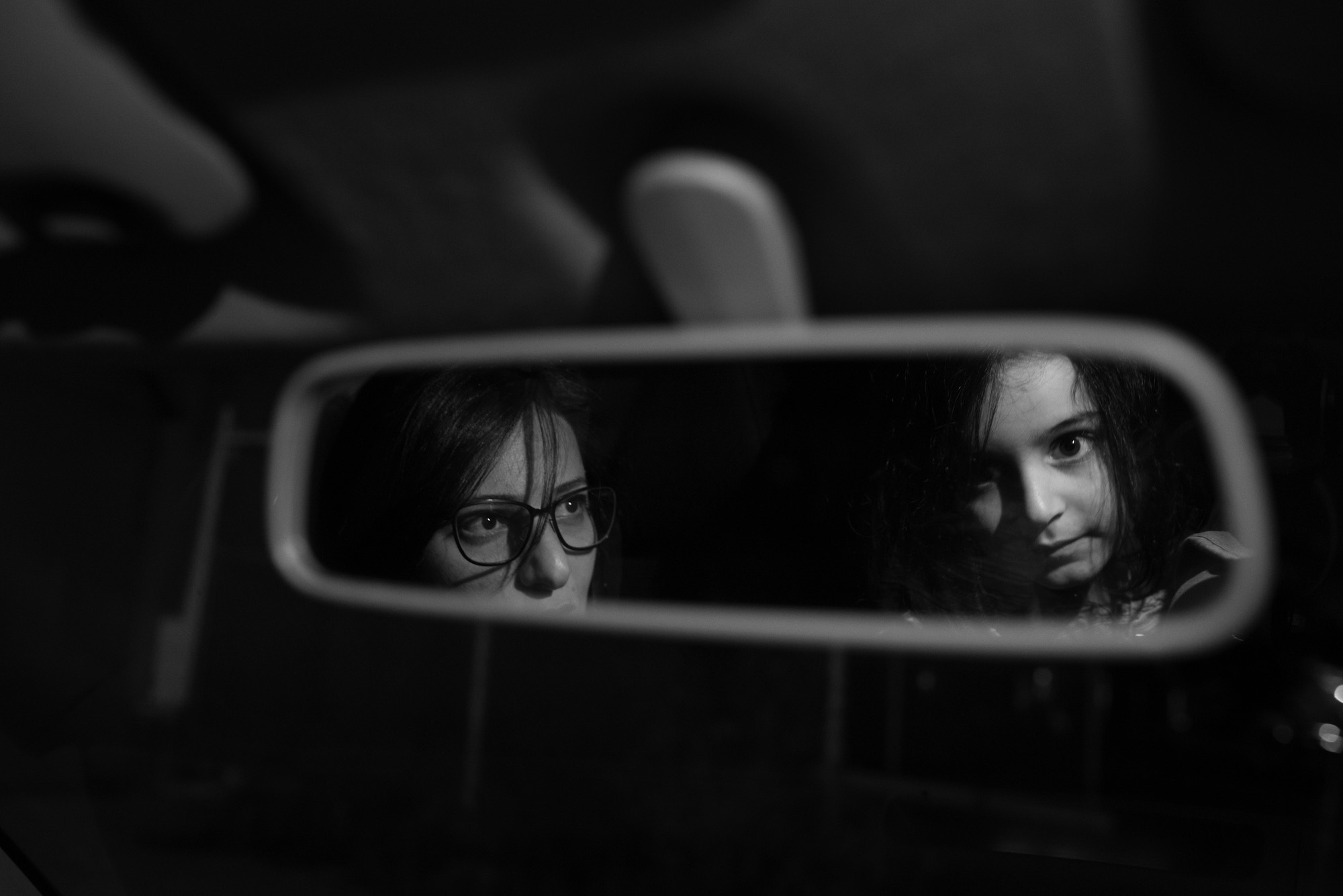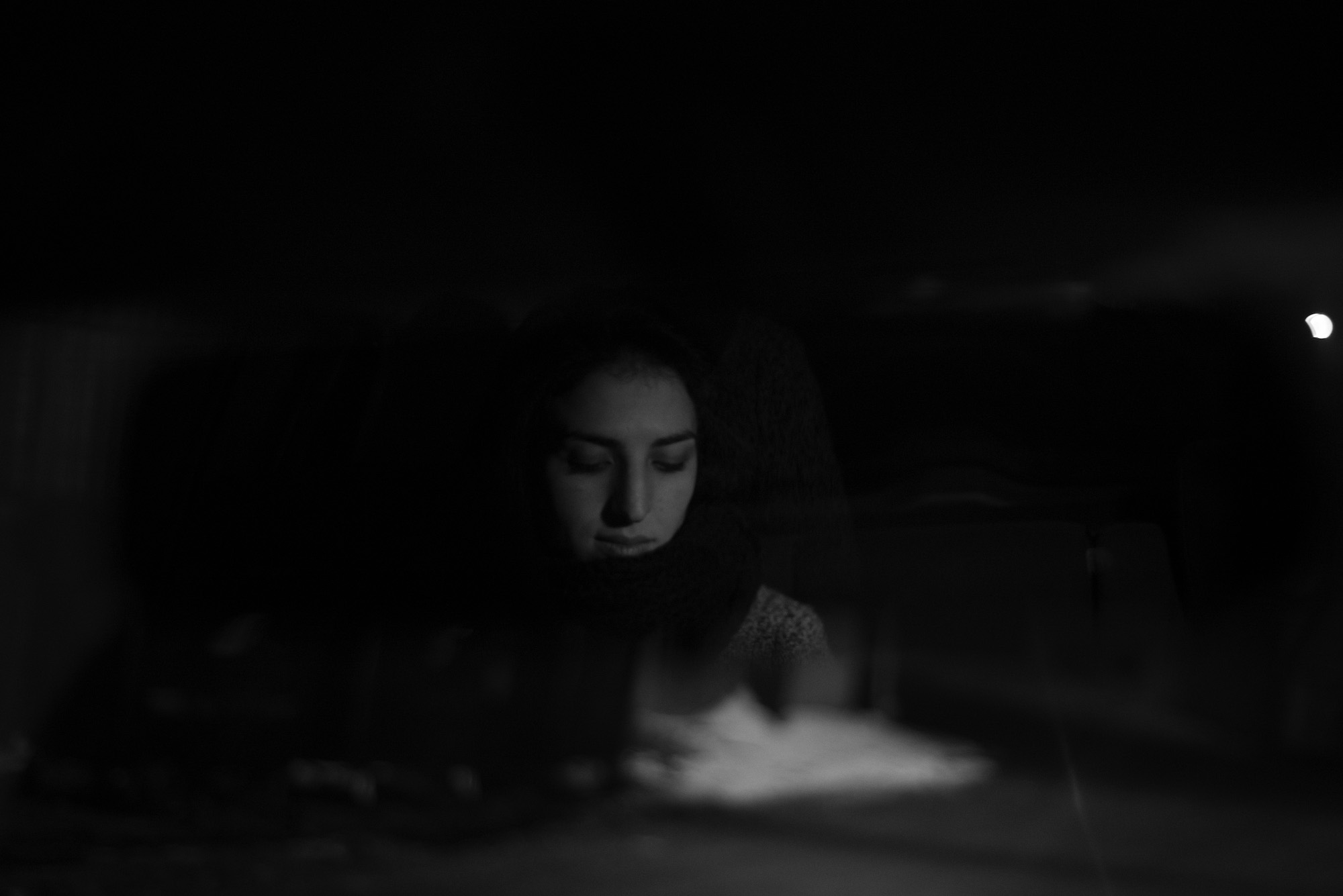 While working as a taxi driver, I was simultaneously working on my project—photographing passengers through the rearview mirror. We would have a conversation, I would introduce myself, get to know them, ask them for permission to take a photograph, answer all their questions and tell them how I came to be driving a cab. While I did that, I would often associate myself with taxi drivers I had met as a passenger, they all shared a commonality: often a story about how they used to have a business, or they used to be an expert in some field, how they were once successful but then failure set in and they had no choice but to drive a taxi.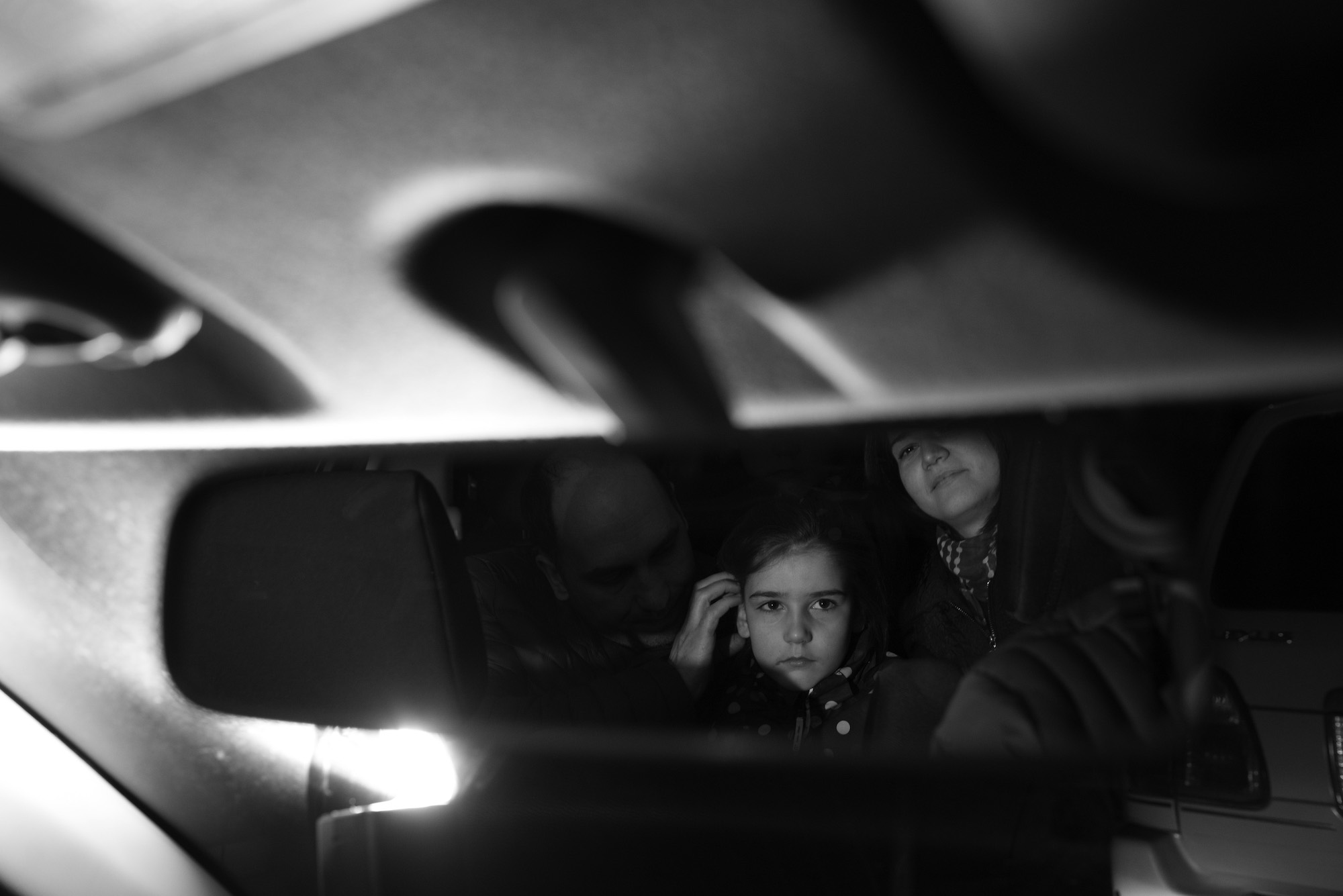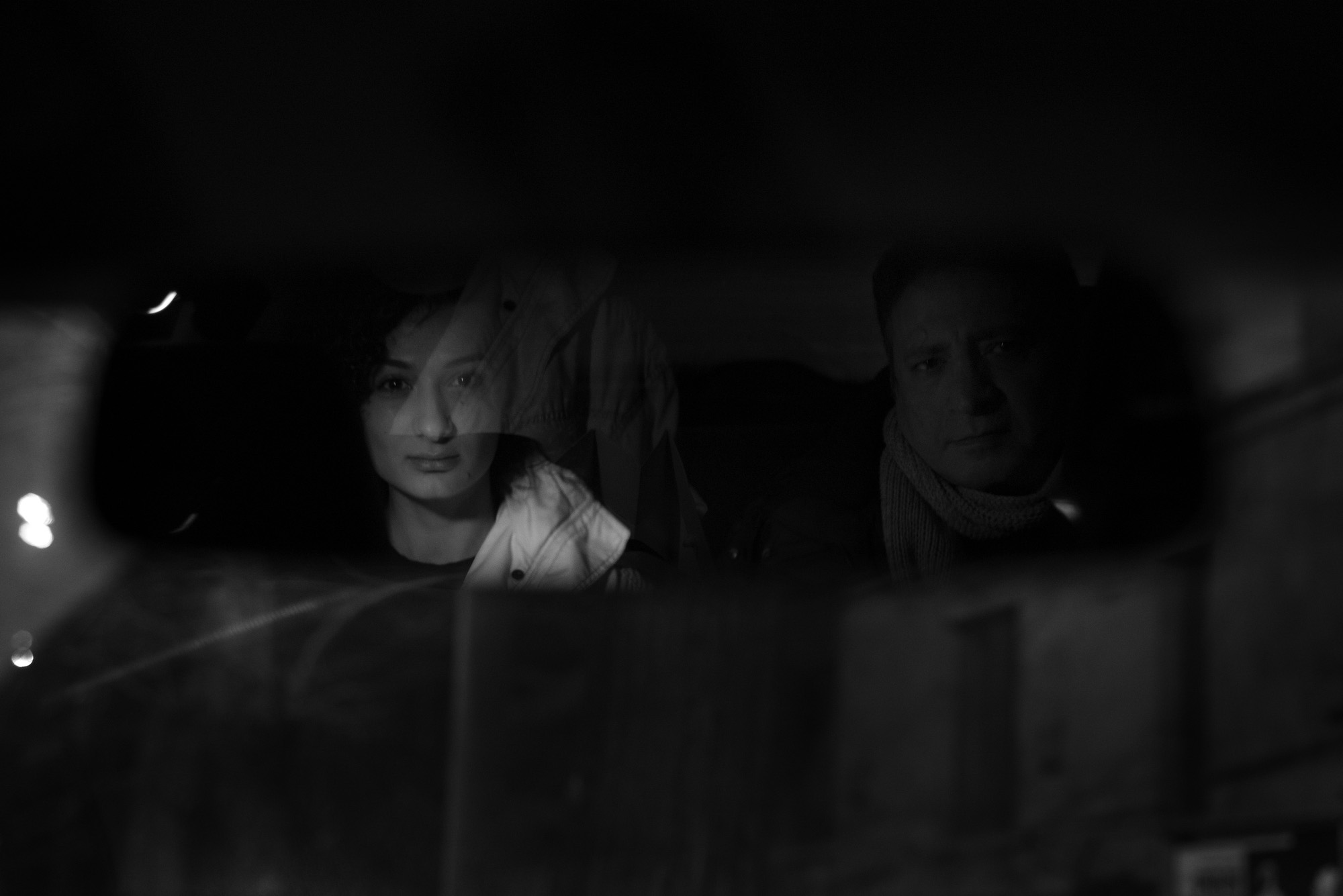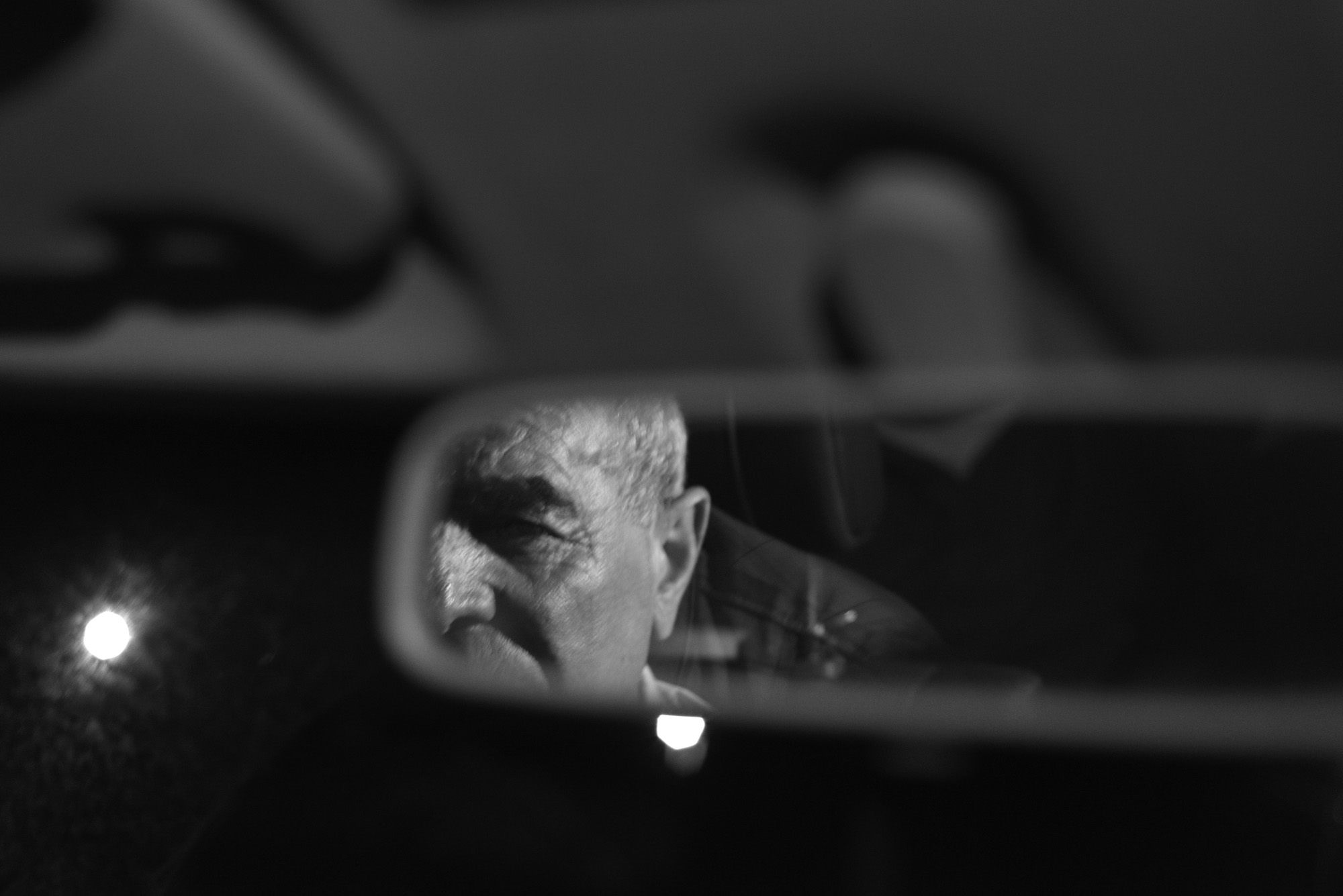 Some of the women would not agree to be photographed with the same excuse, not having makeup on. My attempts at convincing them by saying it is more natural or interesting that way would collide with a "mystical", "parallel" reality. A reality that would remind me of the theory of a childhood friend, one he would cite with an unwavering expression every time he would disagree: "How do you know if the universe is infinite? Maybe there is a wall at the end covered in Finnish wallpaper." To this day, I try to imagine that wall with Finnish wallpaper at the edge of the universe and each time I find myself in the same surprising dead end, an impasse that is similar to the notion of a woman with no makeup; the reality (without makeup) might be beyond what you can imagine.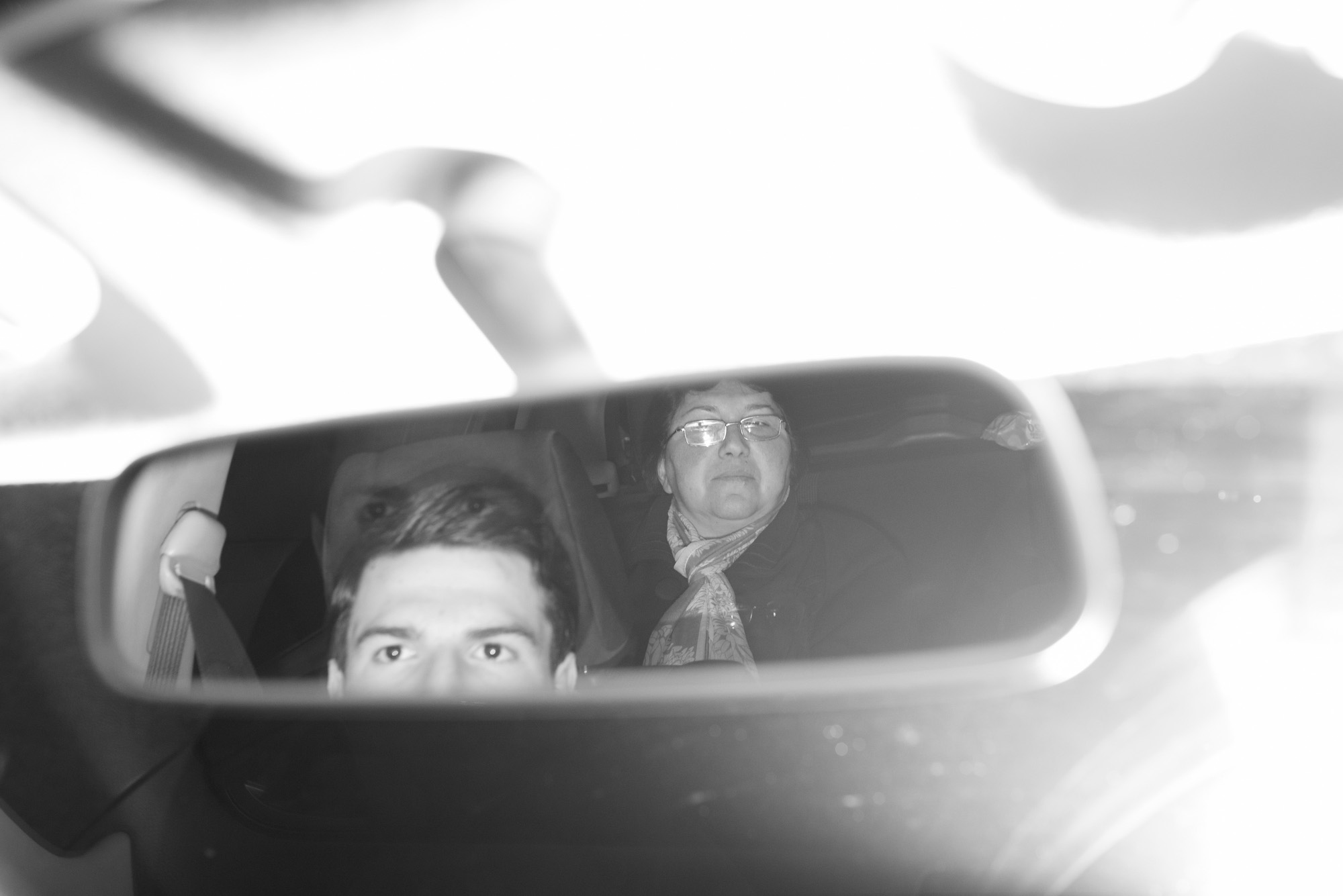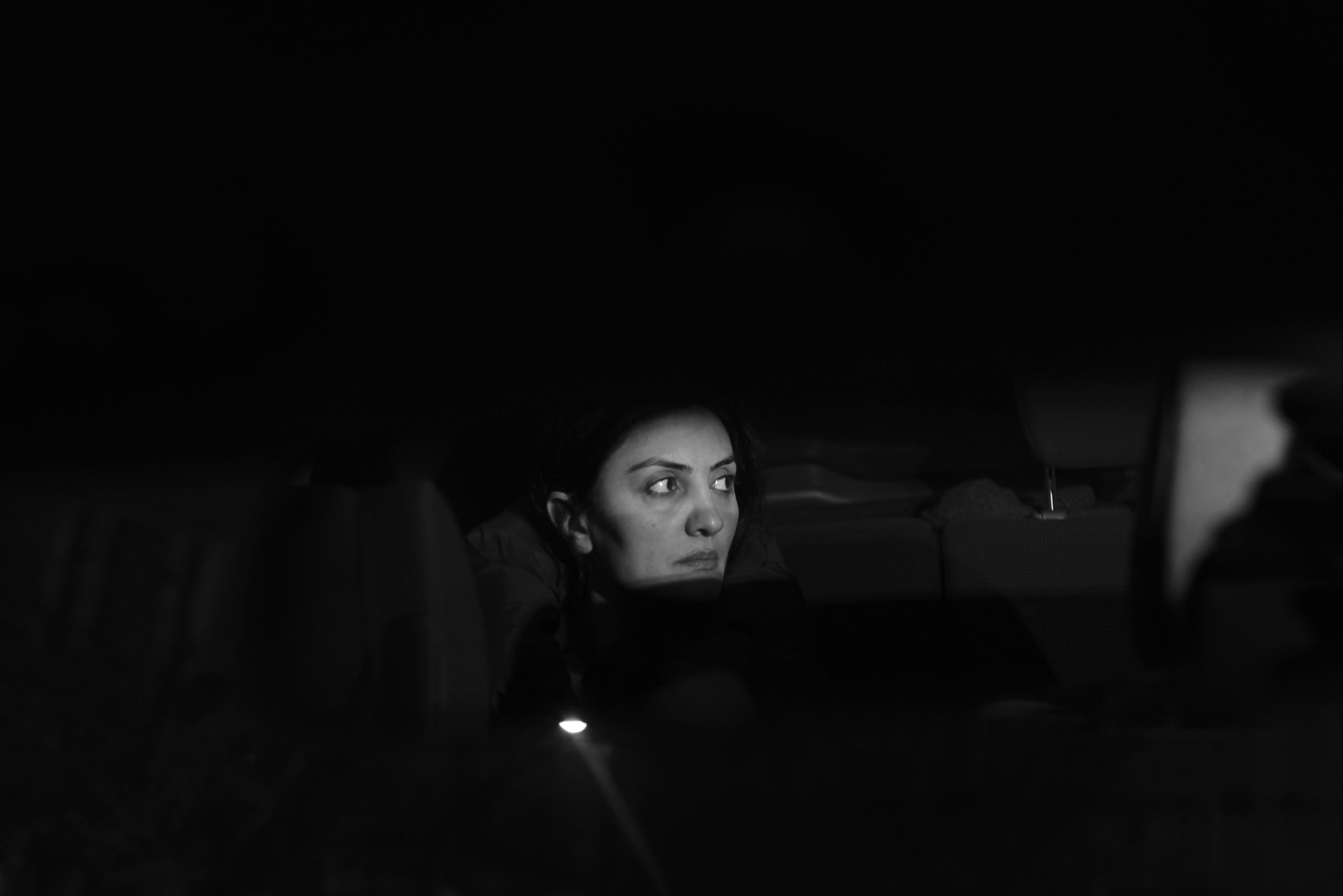 In short, I understood that men tended to agree to being photographed more readily, concealing the fact that they liked it. As if being photographed was a secret act of caressing their ego. While for women, being photographed was a ritual, one that needed persistent preparation. 
I did not earn much of an income driving a cab, especially since I had to refill my car with gasoline* but it became the reason for this project.  
After I found another job, I continued the project albeit differently.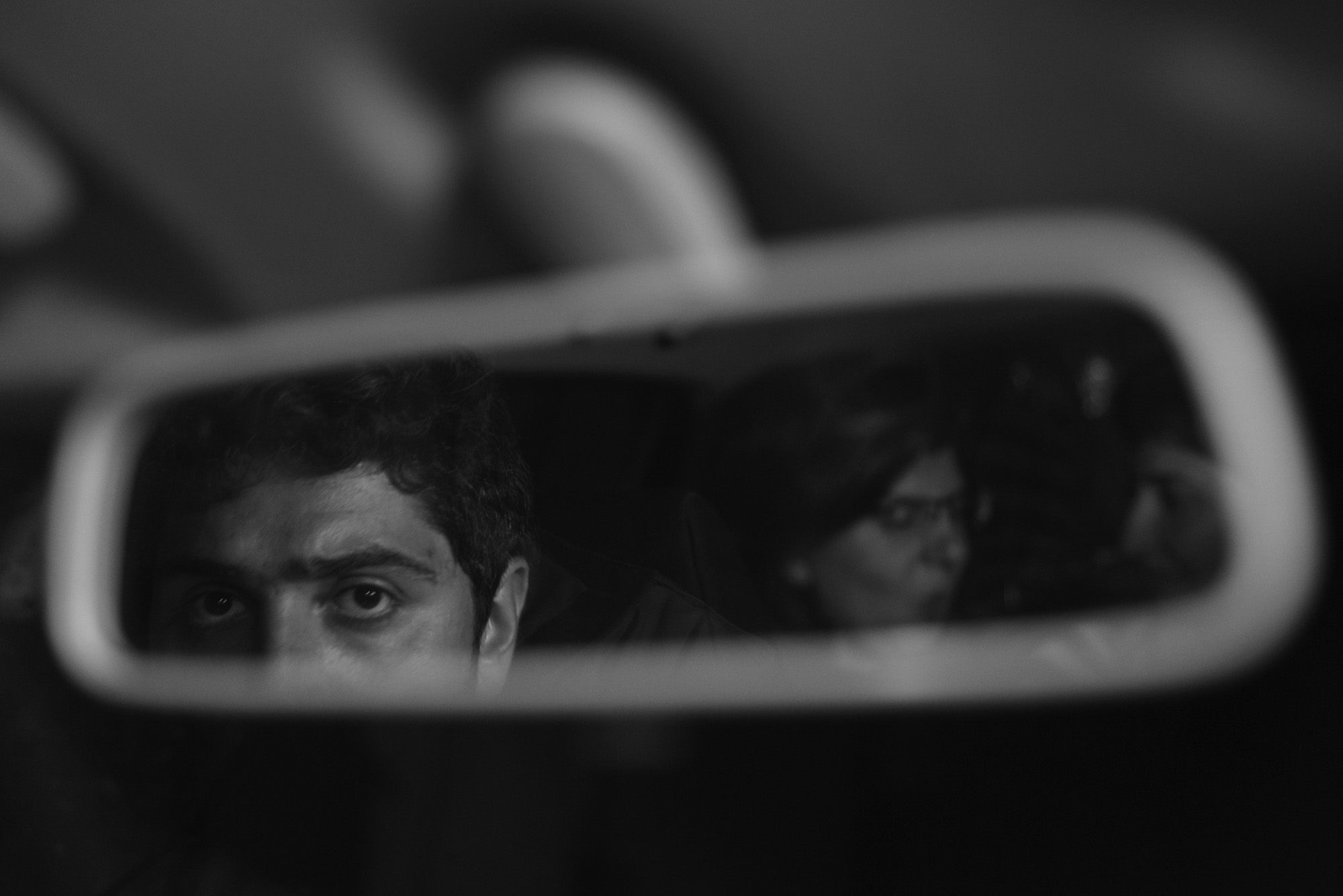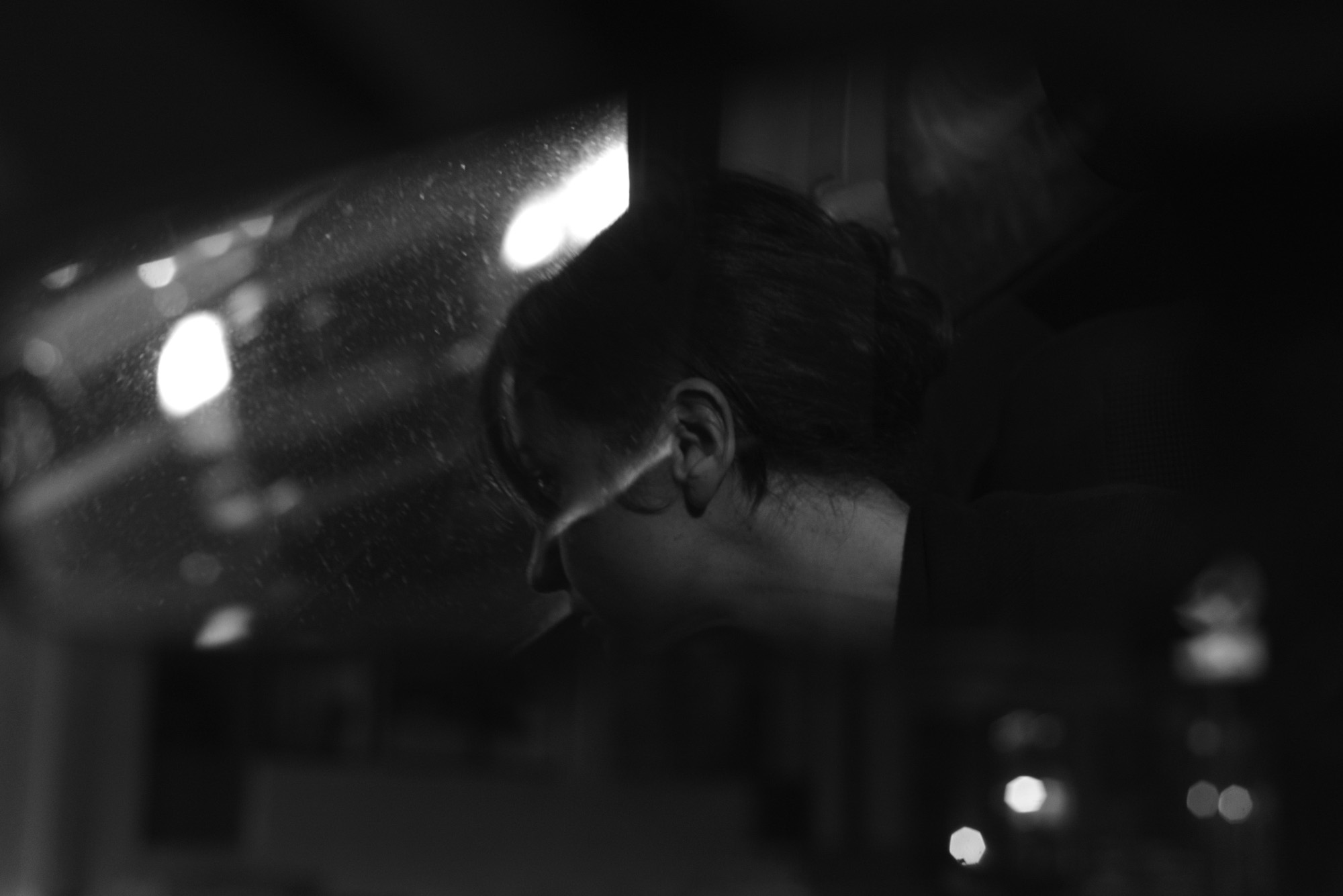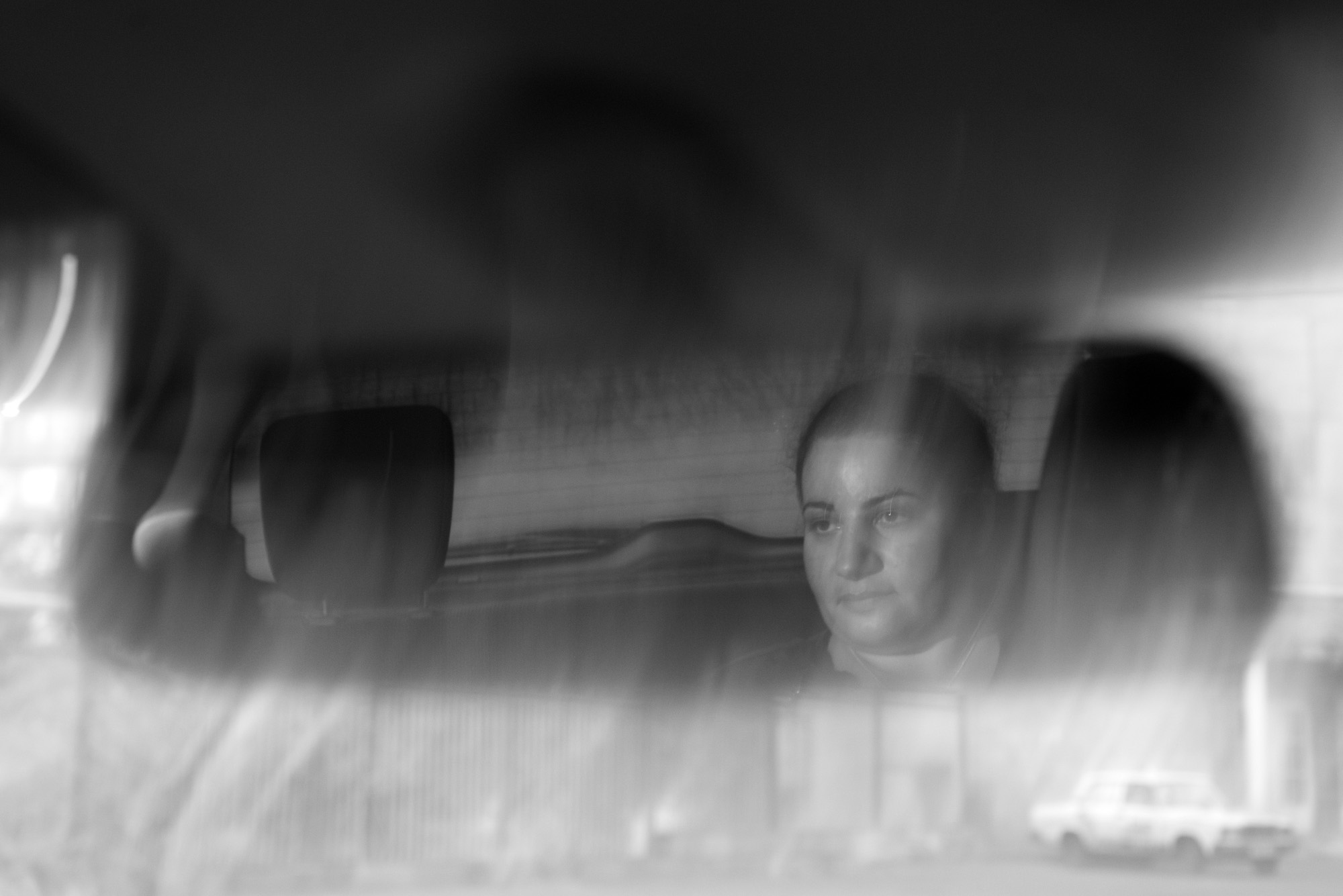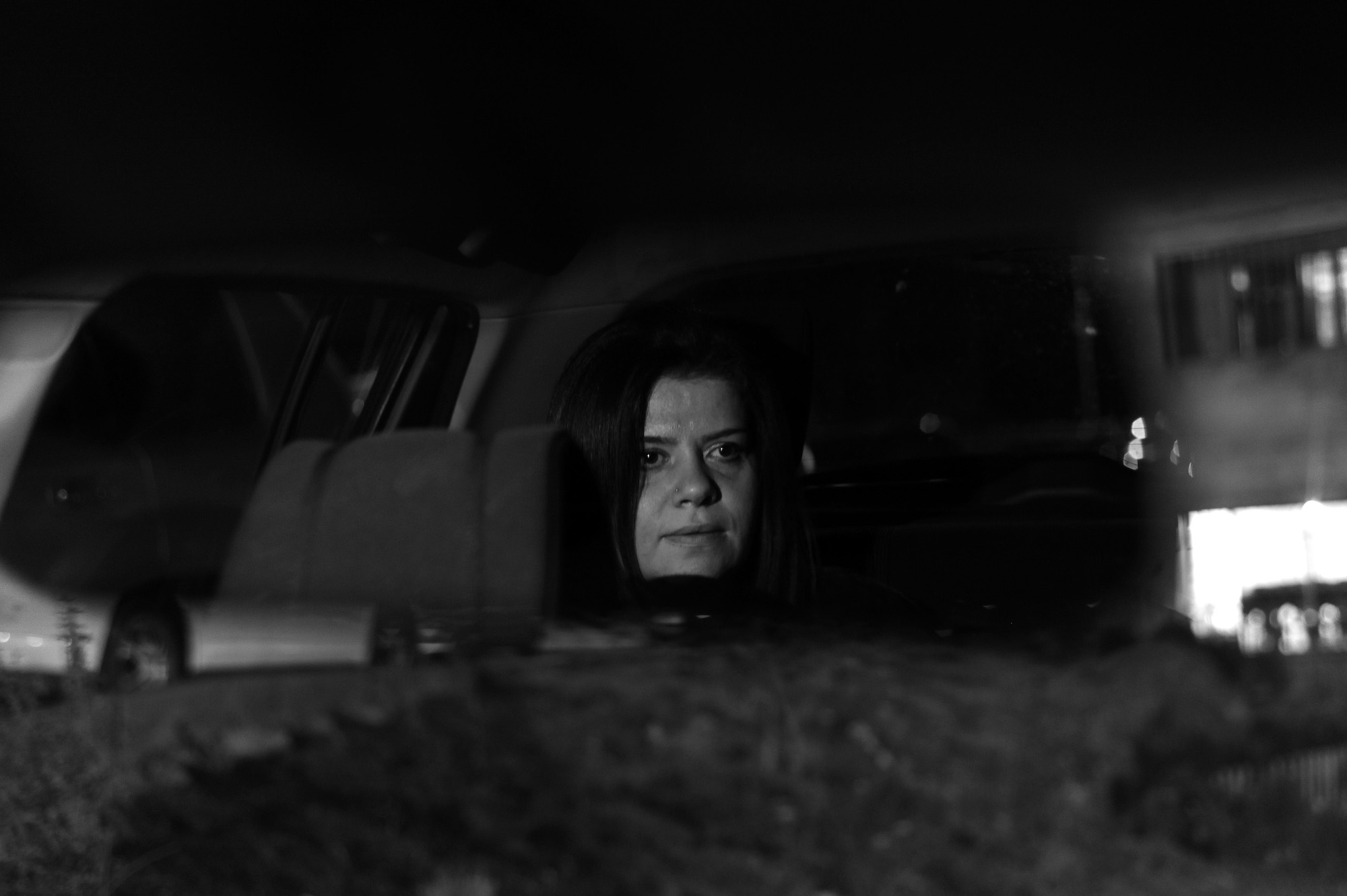 I would offer our house guests, acquaintances and strangers I met on the street a ride home in the late evenings, in the end photographing them, my passengers. 
Over the course of this project, I managed to become jobless several times and then start working again. With my passengers I got through COVID-19 (2019), war (2020), post-war turbulence (2021-2022).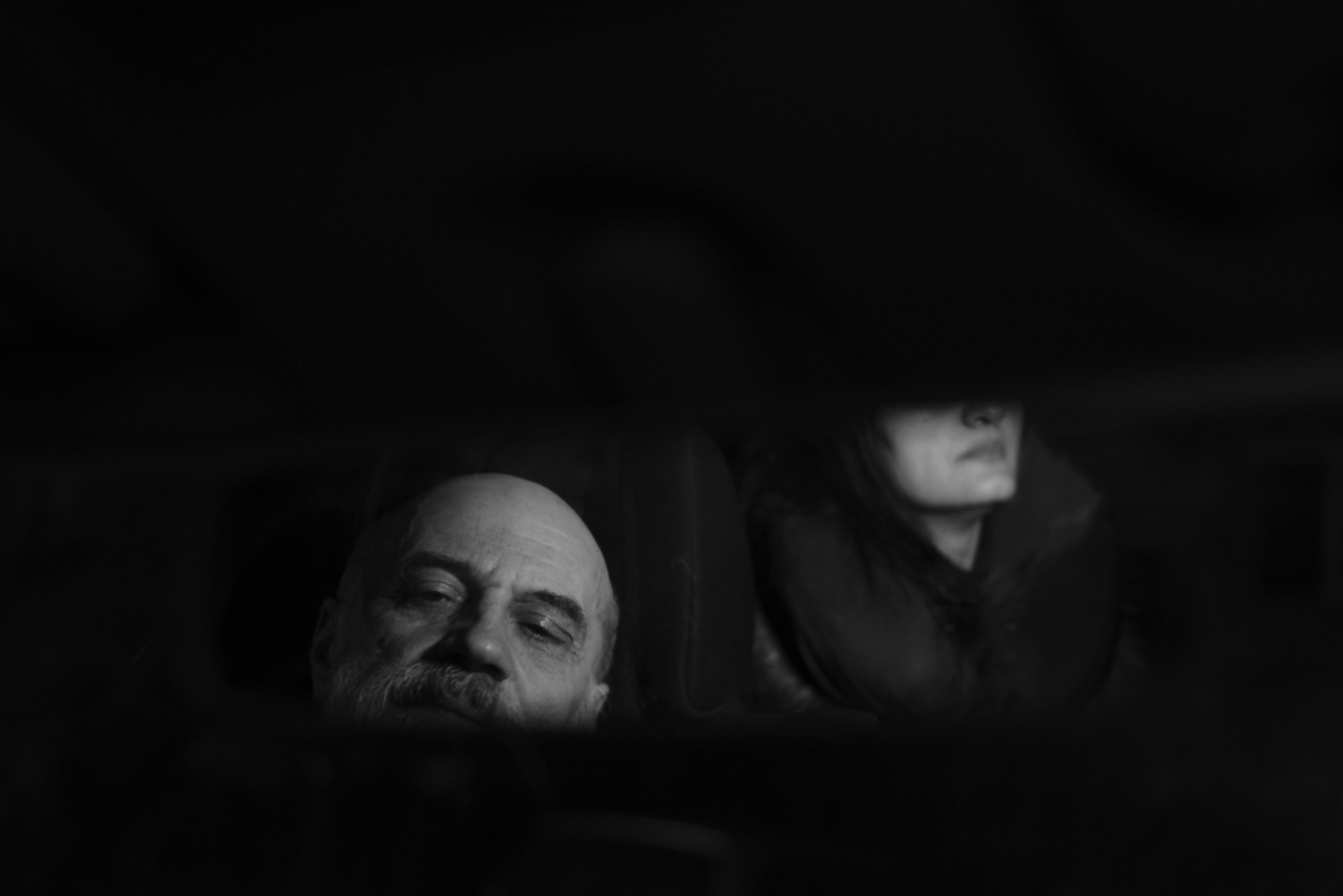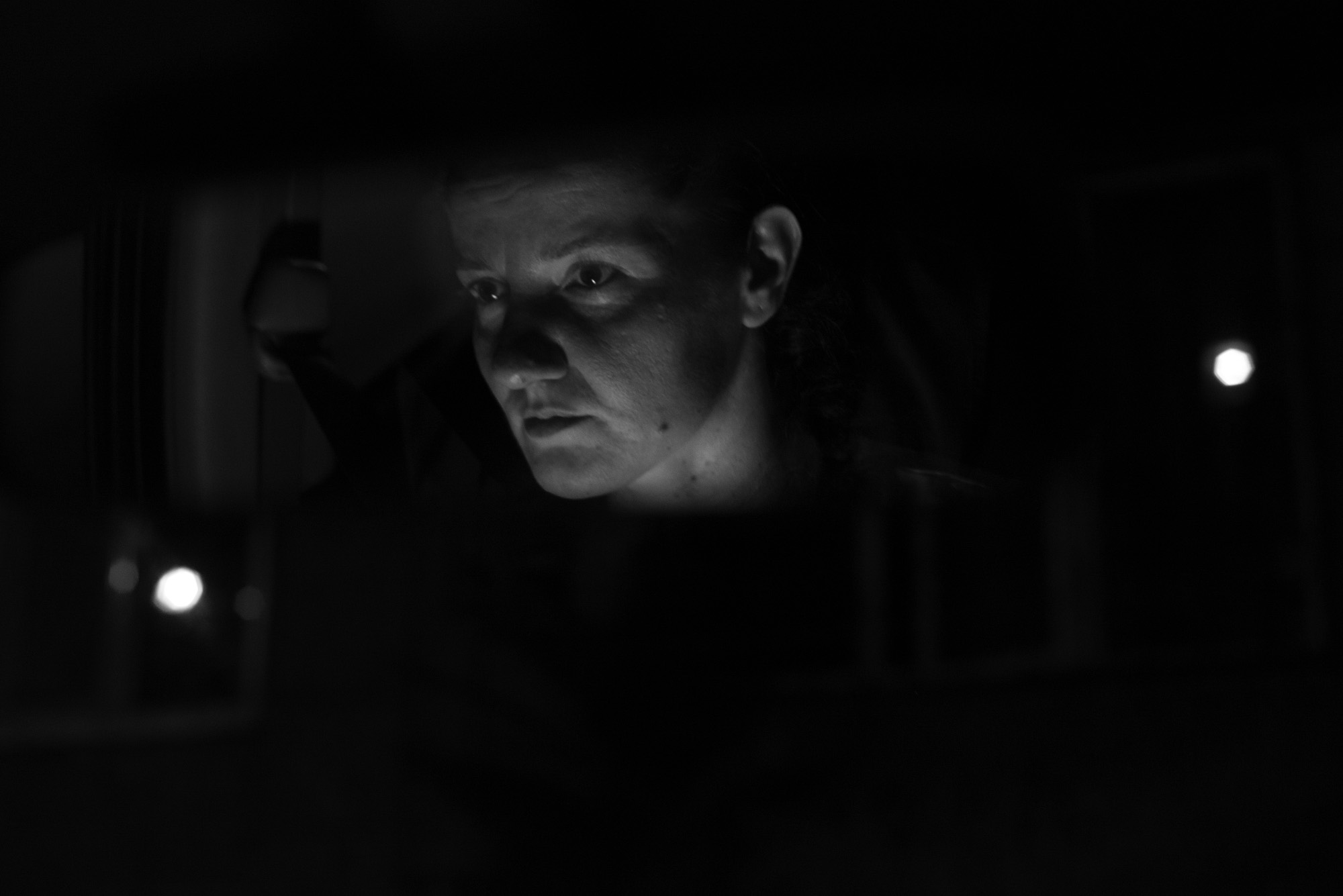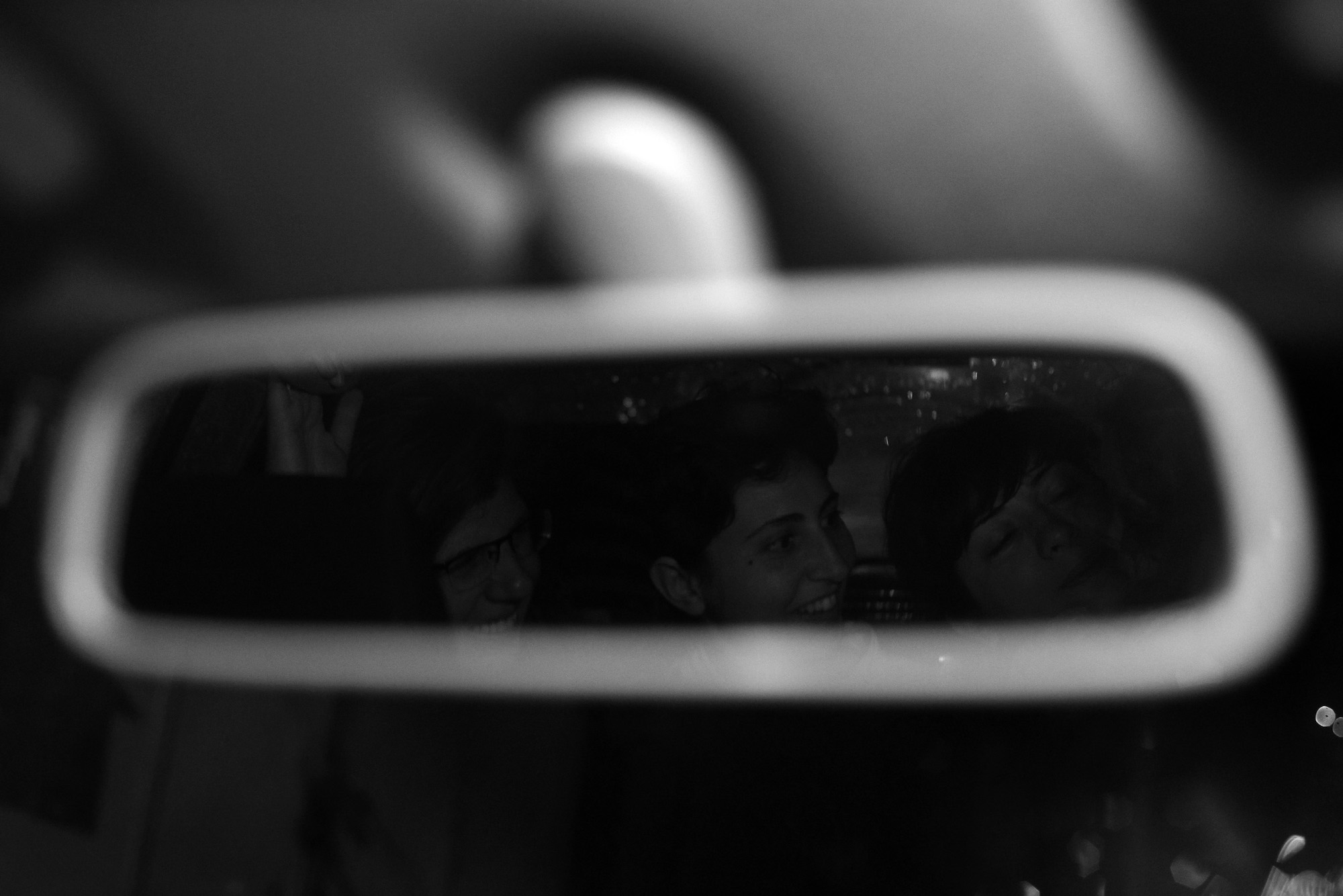 The rearview mirror of my car is 7×25 cm. It is my vantage point allowing me to observe the people in the back seat, see what they are looking at, what their gaze is like, the intensity with which they carry their own thoughts. On each journey from point A to point B in the back seat of this car, each of them carried along a small segment of their day's story, which was different from my story or the story of the next passenger but these stories intersected on a 7×25 surface. 
*A hugely popular Soviet manufactured car
(from 1976-2006)
also known as
the VAZ-2106 Zhiguli or Lada 1600
.

* A colloquial reference to automobiles.

* Many cars in Armenia, especially taxis, were converted to run on compressed
natural gas which is cheaper.