For International Women's Day, we asked ordinary women what they would tell their younger selves if they had the chance. What would they have done differently? What were their (un)expressed dreams? What would their advice be to younger women? While their answers weren't always surprising, they were emblematic of the difficult choices women are often forced to make regardless of age, time or geography. Despite the sorrow and heartache, these women survived.
Tatev
Tatev, 65, says that if she could go back in time, she would go to her late teens when she was studying at Gyumri's Kara Murza State Music College. She wanted to become a choir conductor, but her father, renowned artist Aghasi Shaboyan, opposed her decision even though he had dedicated himself to the performing arts.
"He [her father] decided that it was better for me to get married, but it was only an excuse to keep me away from it [music]. So I got married when I was 19. Marriage wasn't that bad, but I'd prefer getting married when I was more mature. Besides, my husband's family was very conservative. They were native Gyumretsis involved in farming. They didn't know much about art and didn't give any importance to it. I tried to change them, and in a way, I succeeded, but my dream was never fulfilled, as my husband told me to stay at home and take care of our son."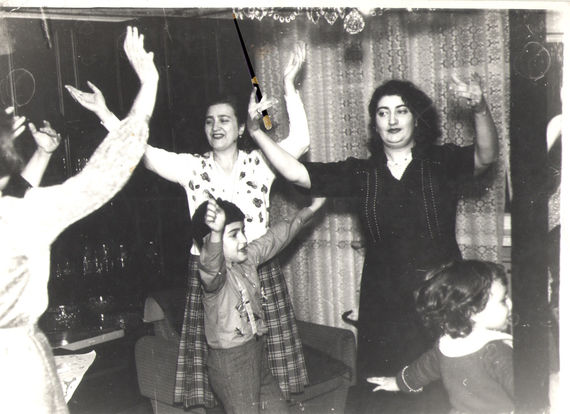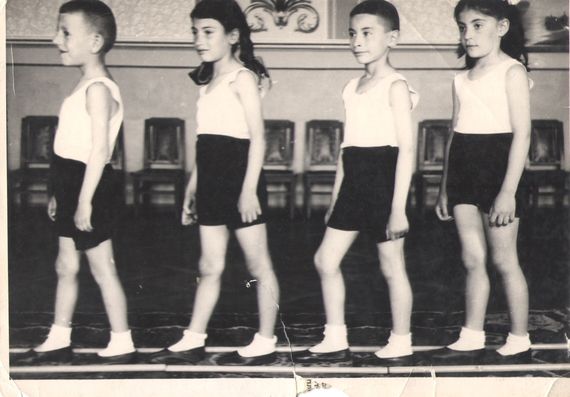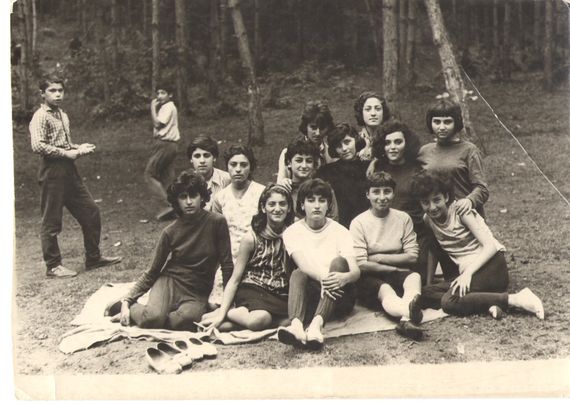 I wish I was more independent and allowed to make my own decisions. You should know your own self. I didn't get a chance to do so.
Susan
Sixty-four-year-old Susan's life has numerous chapters filled with trauma, starting from the loss of her parents as a child to the miscarriage of her daughter when she was only 18. Today, Susan is a happy grandmother of five and the hardships of the past seem to be more bearable. However, there's one thing Susan always longed for but never got a chance to achieve: higher education, which, in her opinion, would have crafted a completely different destiny for her.
"I dreamt to be a doctor. It didn't matter what kind of a doctor I would be. There were quite a few doctors in our family and as a teenager I was really inspired by their profession. But I got married very early and realizing that I had to focus on bringing up my children, I decided to put off my plans for an education. I was hoping to get into university when my sons were about 3-4 years old, but my husband insisted that I stay home and take care of them as he didn't trust nannies and kindergarten teachers. So my education and career goals were never realized and if there's one thing I would definitely go back and change, that's my education."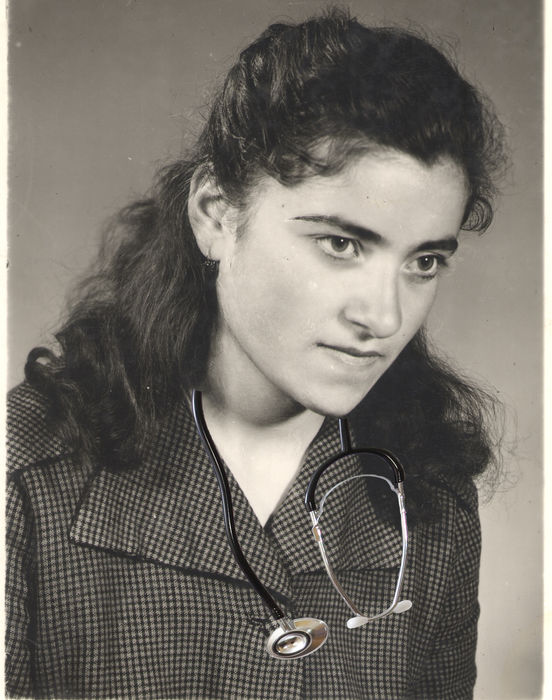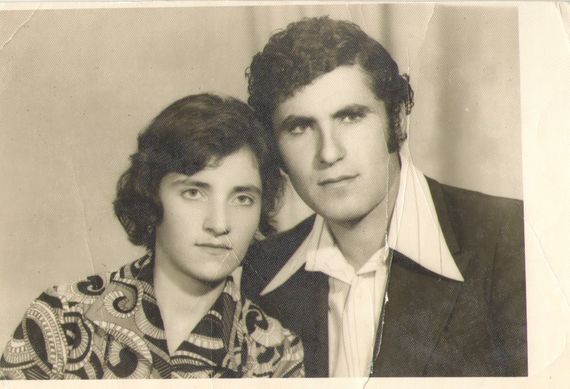 I wish I was more courageous when I was young. I wish I could go against all the constraints and construct my life based on my own choices.
Stella
Stella is 57 and works as a nurse. She lives alone with her 13-year-old son as she and her husband were divorced when he was still a newborn. "My life is a succession of failed relationships," says Stella who "lost faith in men" after her first marriage.
"I got married when I was 22. I wasn't ready for marriage as I needed more time to really know him, but because we had gone out together for a few times, my family, pressured by the opinion of our neighbors, forced me to marry him. It was one of the biggest mistakes of my life as I would later find out he was a drug addict. He beat me and turned my life into misery. I couldn't get a divorce for a long time because back then it was shameful to be a divorced woman. 'I'm either getting a divorce or committing suicide,' this was what I told my parents.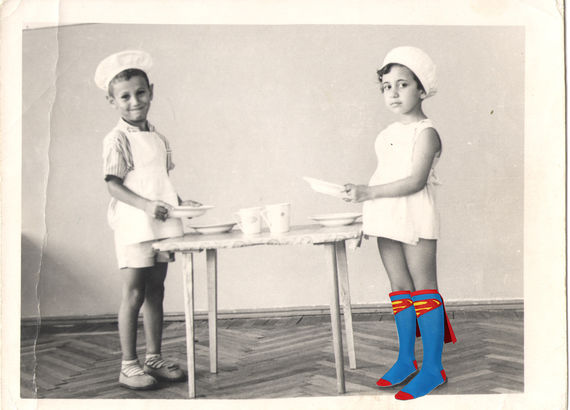 "After the divorce, I promised myself to stay away from men and for more than twenty years I lived and worked without any purpose in life. Then I realized I no longer wanted that kind of life and I wanted a child. That's when I married for the second time, hoping to finally have a happy marriage. But it turned out to be another failure. My husband clearly let me know he was against having a child, but I was already pregnant. I got a divorce and gave birth to my son. When I look back, I realize that my life was meaningless and vain before his birth. My son gave a second life to me."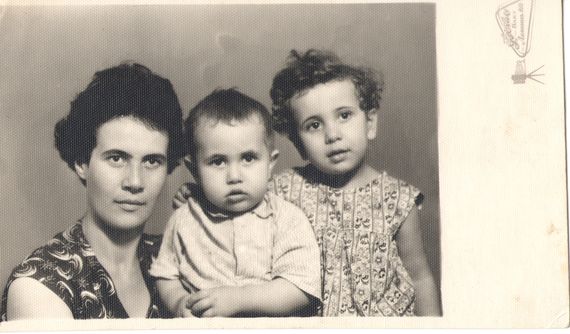 If I could go back in time, I would tell my younger self to be braver and go against traditions in order to not fall victim to them. I would tell myself to be more active and enjoy life to its fullest.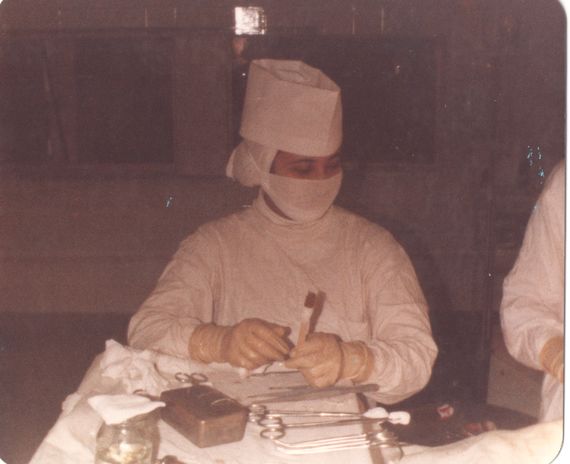 Lusine 
"You are an independent individual and have to right to have your opinion and make your own decisions." This is one of the the key ideas 41-year-old Lusine always conveys to her daughter. Because she lived most of her life according to the choices her family made for her, when her children were born, she wanted to make sure they knew "how important their voice was."
"I have always loved learning and experiencing new things, widening my horizon and challenging myself. As a child I would sneak out and join the piano club, tennis club or some other club, but once my mom found out, she scolded me saying that I didn't need to know all those things." Lusine's father passed away when she was 17, and after his death her mother was constantly worried about her daughter's safety and future.
She thought marriage was the best way to guarantee my well-being and safety and she was sure that higher education was a waste of time. I didn't want to get married, but neither my mother nor my two brothers listened to me. My mother would even use psychological pressure to persuade me, saying that if I didn't get married her health would deteriorate."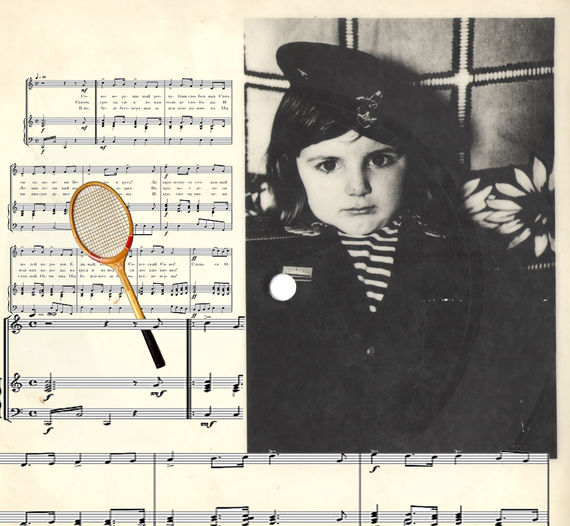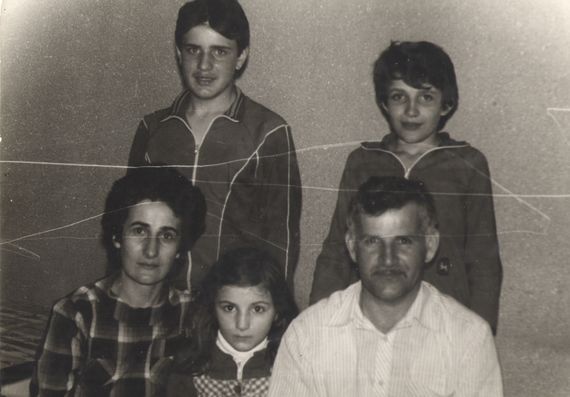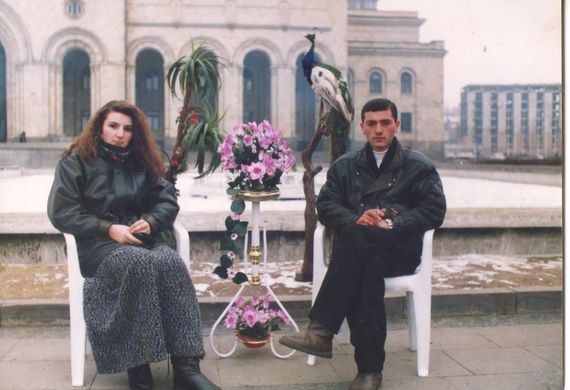 If I could go back in time, I would tell myself to have the courage to stand up to my family and not get married at such a young age. I would do everything to get a good education and make sure I would have a good profession, which would allow me be independent. I did become independent, but only after 30.
Nune
Nune is 53 years old. She graduated from Yerevan State Engineering University with a degree in cybernetics. After completing her Master's Degree, she started to work at the Laser Technology Research Institute until the collapse of the Soviet Union and got married at the age of 27. She admits that she loves her profession, but deep in her heart she wanted to become an architect. If she could go back in time, she would go back to her university years.
"I wish I was more circumspect and had a different mindset. When I was young, all the issues were solved for us. Everything was planned for us beforehand: you go to kindergarten, then to school, then to university, then you go to work…Under that same routine, you cannot be flexible, and you start looking at things from one prism, your mind becomes rusty, and you think everything is rose-colored."
Nune thinks that the younger generation has lots of potential and opportunities. She believes that today, youngsters are more mature, agile, well-informed with a flexible mindset. "Nowadays you wake up in the morning, and you know that things have not been decided for you. I think the younger generation has everything they need; they are lucky. I wish I were young now."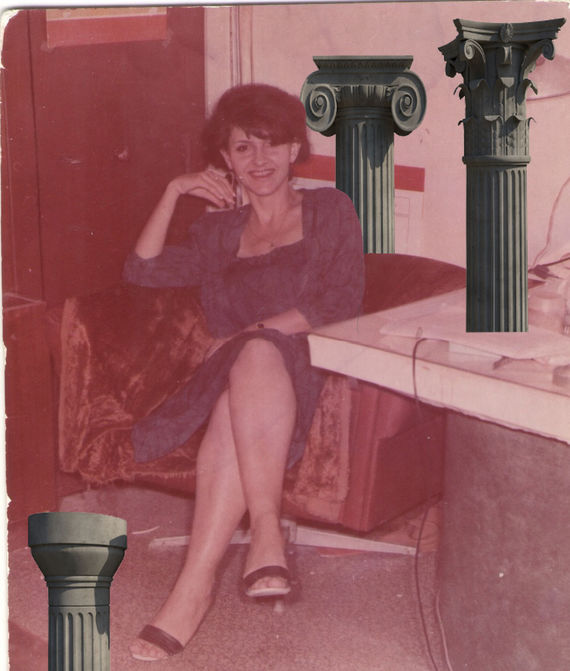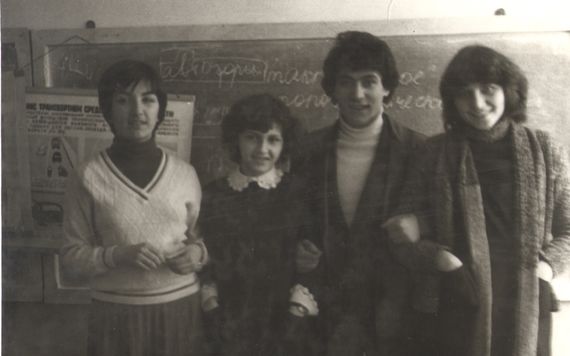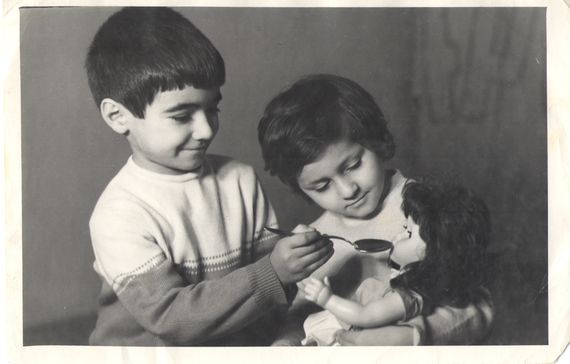 If I had a chance to go back in time, I would tell myself to learn several languages. I only now understand what I could have done and created, what ideas I could have initiated but I did not because of the [Soviet] system. 
Elza
Elza, 73,  was born in Gyumri to a family of athletes. Because of her family's circumstances, she got married when she was 19. Throughout her life, Elza suffered many losses although she states that she had a fascinating life and a beloved family. When Elza was young, she liked to listen to classical music unlike other girls from her generation. However, she never had a chance to continue her education and become a musician.
"If I go back in time, I would think of my education and would not get married so early. I believe I could have been a musician or a dancer because I had a good musical ear."
Elza believes that when you are young, it is important not to hurry and think wisely before taking any steps. "Nowadays girls are not afraid, but they have to know their own self and make sure others respect that."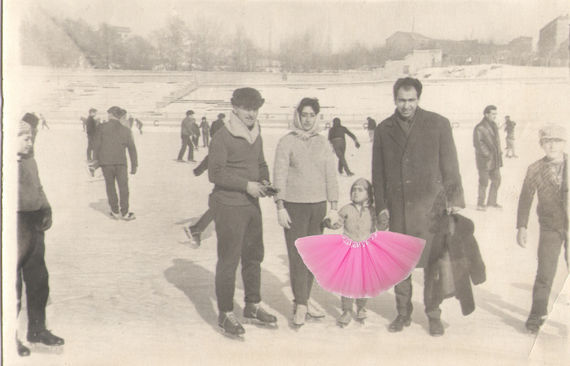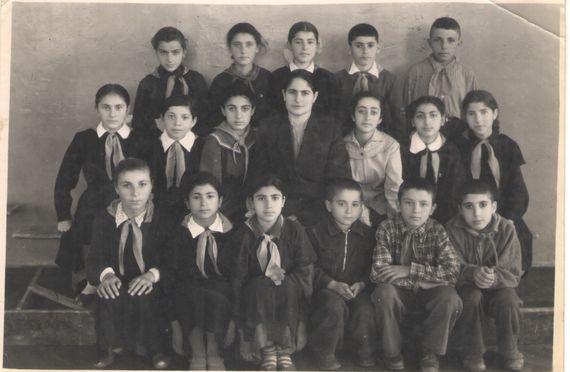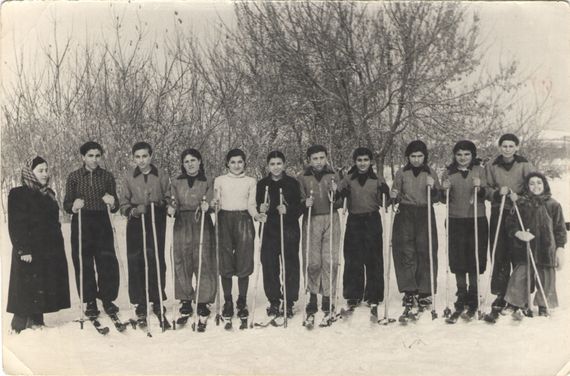 You must take away lessons from each passing day. When the day ends, you cannot bring it back. Keep a journal and write all the good things that happened to you. At the end, when you are older, you will have a book of memories that will remind you about all the beautiful things.
Marieta
Marieta is 43 and runs a small family fruit and vegetable shop in one of the corners of Yerevan. When she was young, all her decisions were supported by her parents, and she never had issues when choosing a profession or marrying her husband. Marieta graduated from the Medical State College with a degree in nursing and was married soon after. Today, Marieta is grateful for her children, her husband, and her family although she confesses that if she had a chance, she would definitely continue her education.
"If I could go back in time, I would go to my 20s and tell younger Marieta to think more about herself and not to care that much about every single person. I always thought that I should do everything for everyone so no one would get hurt. Even though I am a mother and it's natural to care all the time, I believe that every person should be a bit selfish deep in his/her heart."
Marieta believes that life is easier for the younger generation. "Back then our parents thought of everything for us. Now the youngsters have opportunities to think and they should be happier because they are independent."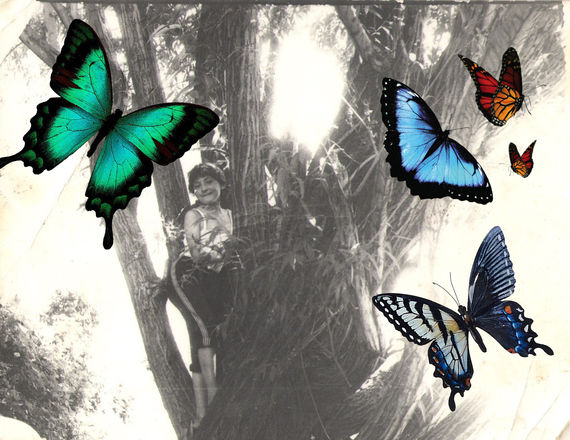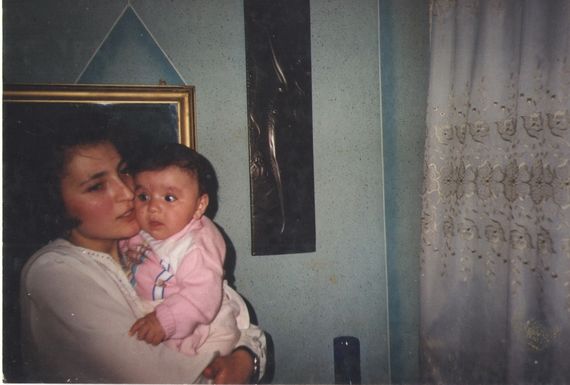 I advise the younger generation to be wiser. You have to be wise so that you can go through all the hardships of life. There's a saying in the Bible "What do you want from God?" and the answer is "Wisdom." We all need that wisdom.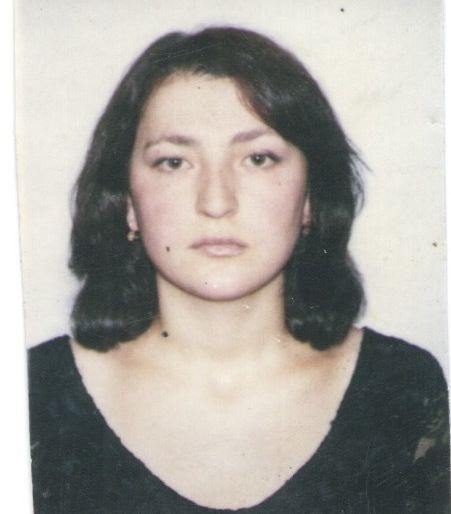 Tsoghik
Tsoghik, 63, is a musicologist and head of the music department at Yeghishe Charents Museum of Literature and Arts. If she could go back in time, she would return to her university years, which, according to her, were the "most beautiful and happy times." Tsoghik graduated from Yerevan State Pedagogical University with a Master's degree, but she always longed to get her PhD.
"If I could go back in time, I would complete my PhD. I even had a topic for a thesis, but since I was married, I never had a chance to pursue it. You know how it goes, you get married, you have children…and then I did not want to continue with it."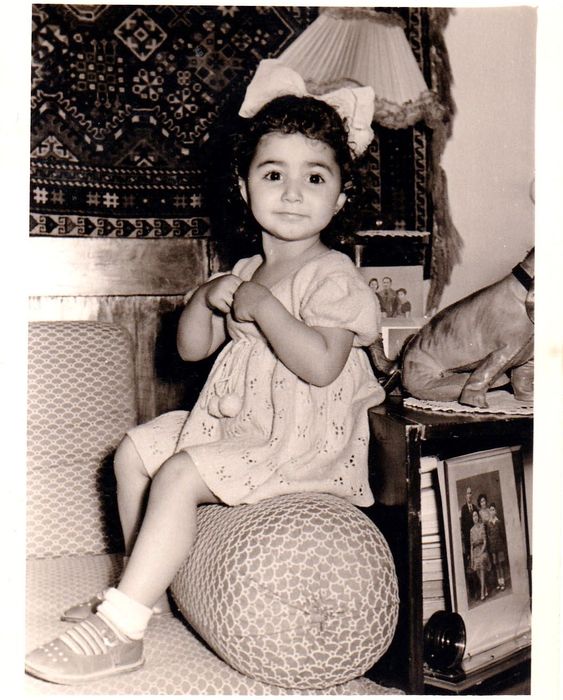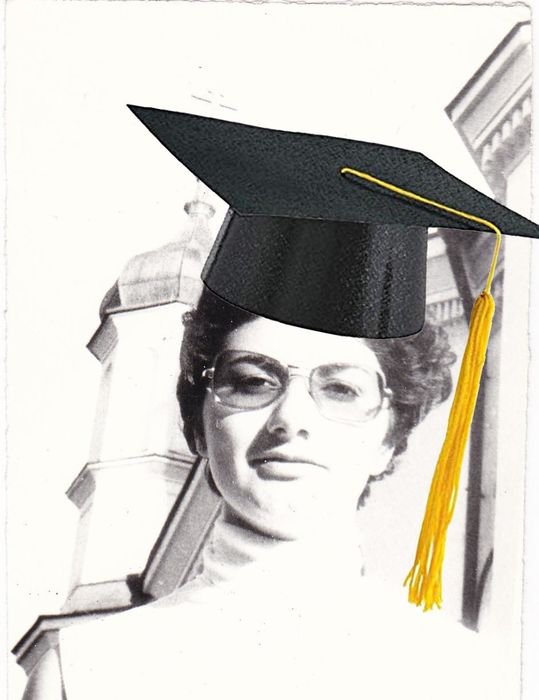 Tshoghik speaks about the younger generation with great admiration. "I adore them. They don't have any hang ups, They want to get an education and universities are not enough for them. We did not have all those opportunities back then."
I cannot give any advice to the younger generation. If there were things I wanted and could have done, I should've done them. How can I advise them to do things I did not?
Lusine
In the 1980s, Lusine, who is now 49, was not given a chance to choose the profession she wanted. Although she was passionate about music and geology, her parents decided that the best option for her was to study engineering at Gyumri State Engineering University. "Back in those times, you could not become a musician or a geologist in Gyumri since there were no universities offering such programs. Hence my parents decided that becoming an engineer would be more suitable for me since they would never allow me to come and study in Yerevan."
When looking back, Lusine regrets not having been brave enough to go against her parent's decision. "I was taught that older people are always right. If I was 18 again, I would tell myself to do what my heart and mind desired," she admits. "And I would definitely change my profession."
Lusine believes that up until the age of 30-35, there is still a chance to change your career path and youngsters should not be afraid of losing time although she was never able to pursue her dream since she got married and had to take care of her daughters. Today, a mother of three, she advises the younger generation to be honest. "Be honest with yourself and do not think about public opinion. Honesty is more important than your building your image for the sake of the public."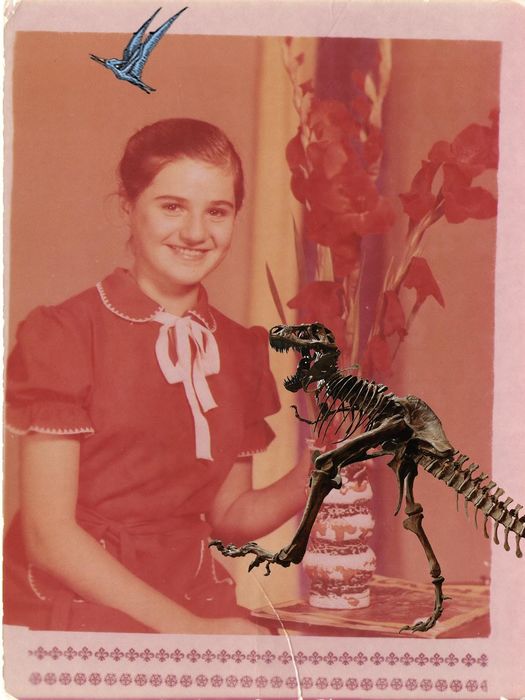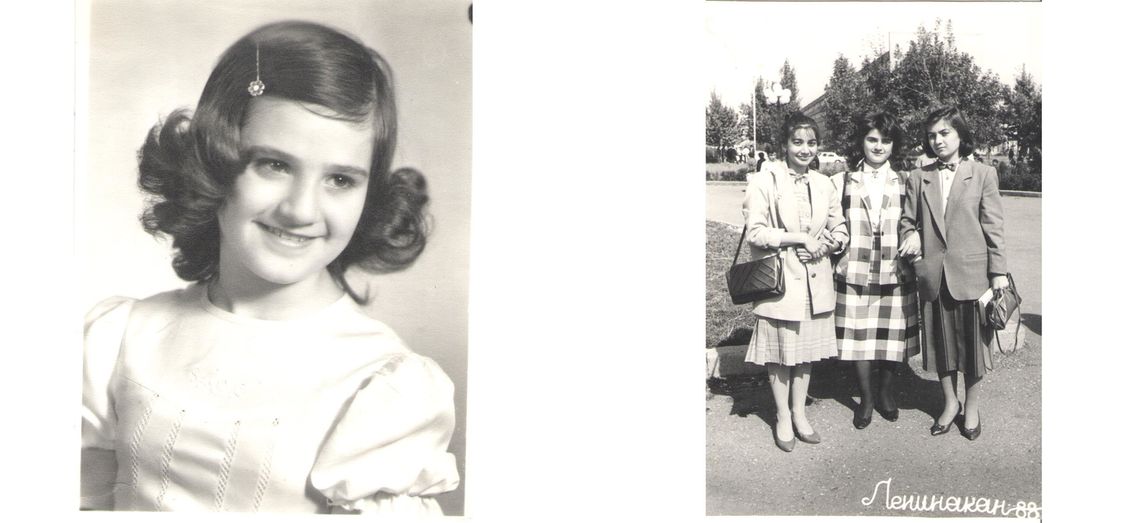 I tried to do everything so my children could find their own self. Several years ago my daughter decided to drop out of university and apply to another university, and of course, I supported her. We have to guide our children, but we should also be consistent. We, as parents, should not force our will on our children. They should be free to make their own decisions.
Ruzanna
Although Ruzanna graduated from Yerevan State Conservatory as a harpist, she never had the opportunity to work as a professional musician. It was the 1990s and the country was facing crippling hardships, all the orchestras had shut down and Ruzanna had to put her career as a musician on hold. "I had to sell my harp because of the financial difficulties of the times," she recalls.
Twenty years after graduating from the conservatory, Ruzanna was able to buy a new harp. "When I bought my harp, I finally had the chance to play again," she says. However, because of health issues, even that was denied her for five years. Today, Ruzanna says she is playing again.
Currently, Ruzanna works as an administrative assistant for EU funded projects. Although she never worked as a musician, she says that she is happy with her current job.