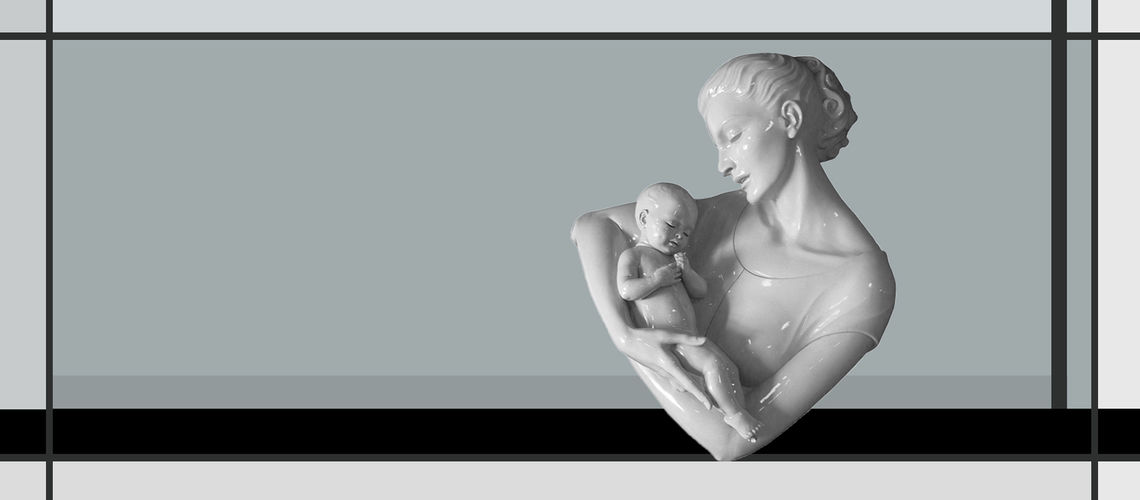 In Armenia, newborns with disabilities are often placed in orphanages or other state care institutions while having at least one living parent.
Armenia has adopted a policy of returning children from care institutions to their biological families. Despite the fact that many orphanages have shut down and the ones that have remained open have seen a significant drop in the number of children residing in them, the percentage of children with disabilities in these institutions, however, has increased. Specialized orphanages for children with disabilities are full (as of 2016, of the 670 registered children residing in orphanages, 70 percent have some type of disability).
It becomes apparent that children with disabilities are not included in any program ensuring a family-based environment for children on equal grounds. By ending up in these institutions, children with disabilities remain isolated from society, cut off from their families, and deprived of their rights throughout their lives. Meanwhile, it's an irrefutable fact that the foundation for the healthy development of a child is based not only on physical care but family warmth and love as well.
It's noteworthy that, according to the World Health Organization and the United Nations, a disability is a condition that can happen to anyone, permanently or temporarily, at any point in life. There are around one billion people with disabilities around the world.
Research has shown that there are different reasons why Armenian parents deprive their children with disabilities of living with the warmth and love of a family. It is first and foremost an issue of perceptions.
Since Soviet times, people with disabilities were considered "dependent." This approach was based on the teachings of "defectology," which, despite certain positive intentions, left a deep scar on people with disabilities. This approach believed that the solution to disabilities was in isolating these children from society by placing them in special care institutions. Many people continue to be guided by this approach instead of trying to find other solutions.
There are three models of disabilities:
Medical – according to this model, a disability is viewed as a disease or flaw which contradicts norms and requires correcting or curing/treatment.

Social – this model focuses on reforming society, eradicating obstacles to participate, raising awareness and changing approaches, practices, and policies.

Human rights – this approach bases its foundation on the UN Convention on the Rights of Persons with Disabilities, and considers realizing the responsibilities of all member states as first priority. According to this approach, people with disabilities are the central players in their own lives as decision-makers, citizens and people with rights.
According to different sources and surveys, there are three main reasons people give up their children with disabilities in Armenia:
Social stigma (disrespect) – People with disabilities in Armenia face stigma and discrimination not only from society, but from health professionals and even from their parents as well. All of this starts from the day they are born.
According to the Human Rights Defender, people with disabilities in Armenia can often be deprived of employment, education, housing or other opportunities due to wrong perceptions or stereotypes on disabilities. Such social stigma is nourished and strengthened by the belief that people with disabilities cannot integrate into society.
Financial difficulties – the financial toll of taking care of children with disabilities can be burdensome for some families. In addition to chronic health issues children with disabilities face, which itself presumes medicine or medical and rehabilitation services from the state, further financial means are often necessary, including specialized food and conditions, living accommodations, support depending on and tailored for individual needs, accessible transportation services and extracurricular services.
Also, parents are often forced to leave their jobs in order to care for their children which they do for free and takes up a lot of their time.
Lack of information/awareness – In Armenia, in general, there is an overall lack of information. As a result, the lack of general knowledge on disabilities and even of their own child's disabilities, often leads to parents relinquishing their children.
Doctors and nurses are obligated to give a new mother correct and complete information on what kind of disability her child has, what the child's development prospects are and not aggravate the situation any further.
Armenia has adopted legal norms and signed international agreements that protect the rights of people with disabilities, and has also implemented certain types of state support, including benefits, free or discounted services for health, educational and rehabilitation services, health treatment and prescriptions drugs. Also, women in their reproductive age have the right to free healthcare during pregnancy, childbirth and a 42-day period post-birth. However, there are many flaws in the legislation that need to be fixed as they have resulted in children with disabilities constantly being under the risk of abandonment.
The following suggestions are aimed at resolving the latter:
Direct financing – To solve the financial difficulties relating to the upbringing of children with disabilities, the state can give support through social protection programs such as tools for direct financing. What kind of benefits and the criteria for providing them are starkly different from each other. Sometimes they depend on the complexity of the health disorder.
The advantages of this policy are:
It supports children,
It is flexible to respond to the special needs of the parents and children,
It respects the right of parents and children to make decisions.
The disadvantages are:
It is, at times, difficult to clarify how much it properly targets and helps children with disabilities and those taking care of them,
It does not solve the issue of social stigma which people with disabilities face in medical institutions and within their communities,
It is not convenient when the supply chain for first necessity goods is disrupted (for example, during times of war),
It is not convenient for small financial markets, like Armenia's, where it is difficult to transfer cash money.
Special budgeting for disabilities – This may require additional support in order to obtain the necessary auxiliary equipment and services that specifically target mobility (canes, prostheses, toilets), vision (glasses, magnifying objects, Braille systems, screen reading software), hearing (microphones, hearing aid, amplified phones), communications (electronic communications equipment with recorded or synthesized speech, text units or letters), and cognition (list of goals, picture-based instructions, adapted toys or games).
Services including education, inclusive education (training and treatment for daily activities), rehabilitation (equipment and services) and recreational opportunities have to be free and ensure a child's complete social inclusion and individual development, including cultural and spiritual development.
The advantages of this policy are:
It directly finances most of the expenses that families with disabled children face for necessary equipment that is not covered by legislation,
It can resolve certain flaws relating to ongoing issues inclusive schools face.
The disadvantages are:
It does not solve the issue of lack of awareness and care by health professionals,
Does not address the issue of social stigma,
(Directly) does not address the accessibility/financial needs outside of Yerevan.
Training health professionals – With this policy, it will be possible to increase the medical field's awareness of disabilities, eliminate social labeling by health professionals, improve the quality of diagnoses and give hope to parents regarding their child's future.
The advantages of this policy are:
 It addresses the immediate cause of the problem,
It can improve the professionalism of medical staff, combat labeling by health professionals, increase sensitivity towards disability issues,
It is possible to easily monitor and evaluate it,
It helps parents stop labeling disabilities because the medical expert, who they respect, approaches the issue with impartiality and compassion.
The disadvantages are:
It does not take into account the parents' financial needs,
It does not ensure social and communal support.
Taking into account that the majority of decisions to abandon a child with a disability is made in hospitals, where parents are urged to do so by medical professionals, the most effective intervention would be the training of health professionals around disability issues, specifically how to inform a mother who has just given birth about a disability her child has. This approach underscores the need to improve the knowledge of professionals and parents because it is they who are taking part in the decision of abandoning these children.
Specific attention should be paid to how to give parents the news about a disability. Discussions between parents and health professionals during pregnancy and post-birth have to be based on a compassionate and supportive communication model.
When giving the news about disability, it is important to ensure individual space. It is important to make sure both parents are present if possible and have a private place prepared for the discussion where it will be possible to constantly ask questions and express feelings. For parents, this is an emotional and seemingly unbearable moment, thereby having additional health professionals in the room is unnecessary.
When a parent is informed about the disability is important. A survey conducted with 1,250 mothers who had given birth to children with Down syndrome shows that those mothers who were informed about the diagnosis after childbirth would have wanted to know about it as soon as the diagnosis was made. Those mothers who were informed about the diagnosis 24 hours after birth noticed that health professionals avoided them or avoided eye contact, which only confirmed the inevitability of bad news.
When giving the news, it is important to use the right words. It is advised to avoid the wording "disabled child" which only emphasizes the disability and then the child as a person. Instead, you can use the wording "child with disabilities" or, the more favorable option, call the child by its name. It is necessary to speak in specifics and give the family the information that is necessary at that moment. There is no need to burden them with additional information. It is necessary to help the family conduct further tests and prepare treatment plans, as well as give them current information and supportive materials.
In the future, it is important to be more attentive. Future pregnancies and genetic testing have to be objective, sensitive and carefully planned.
When giving the news about a child's disability, health professionals have to be informed about all the issues related to the disability. This would not only help improve the quality of health care in Armenia in general but will also solve the issue of stigma and labeling in health institutions which is one of the main causes of current policy issues. Health professionals, no matter where they work or their field of expertise, have to undergo professional training. If necessary, radical steps need to be taken to change the policy of that medical institution, provide clinical materials, fix their programs and restructure them.
Steps for the Future
Education programs on disability issues can be implemented in medical education institutions. In this case, this training program would become a component in undergraduate and postgraduate medical education in Armenia.
Training can be organized on a regional level because it would hardly be possible to ensure a unified system of governance on a national level. Committees can be created that would help in governing the program.
In many instances, program leaders are the ones who make the decisions. However, it is important that all interested parties, specifically people with disabilities and their family members, actively be included in governance and decision-making process at all stages. Their participation in all governing circles can ensure that the program reflects the community's needs which, in turn, will ensure the community's support in the long term.
The stability of the training program is also vital. Training programs succeed the most when there is state support and if they are sensitive to factors such as financing, human resources the support of interested parties, including local self-governing bodies and organizations working in the field of disabilities.
Training of working health professionals can be limited to five years. However, for medical students, it is necessary to implement long-term training programs. Health professionals should be informed about the causes of disabilities, their consequences and treatment, as well as wrong assumptions surrounding disabilities which themselves lead to stereotypes against people with disabilities.
When thinking about the development and progress of the training program it is helpful to view the whole process as a cycle which would be composed of the following four stages:
Analysis of the situation – the current state of people with disabilities and their families are analyzed, issues that need to be resolved are identified.
Planning and design – deciding why and how the training program should reflect the key issues.
Implementation and monitoring – ensuring that the program is subject to continuous and regular monitoring and review to make sure it is on the right track.
Evaluation – the program's results are examined and evaluated to see if the program reached its goals, the programs overall impact is measured to see, for example, what changes took place in the results of the program.

When parents have a child born with a disability, it is usually healthcare professionals who often apply social pressure on them to reject their baby. This White Paper argues in favor of targeted intervention, that is, retraining medical staff, among other things, about their responsibility to communicate with parents professionally and without bias.
Read more

The illegal adoption of newborns in Armenia has always been talked about behind closed doors. These cases are now being revealed as state bodies and law enforcement agencies crack down on those involved in the trafficking of children. Many believe it is only the tip of the iceberg.
Read more
Also read
White Paper on Transitional Justice

Transitional justice is a form of exceptional justice, since it is introduced for a specific period of time to deal with exceptional circumstances. This primer is based on Dr. Nerses Kopalyan's White Paper, Transitional Justice Agenda for the Republic of Armenia and is a summary of the key points of transitional justice.
Read more
White Paper on Foster Care

Every child has the right to live in a family. Today, more than half of all children in orphanages have disabilities. This a primer of EVN Report's White Paper about specialized foster care for children with disabilities .
Read more
This project is funded by the UK Government's Conflict, Stability and Security Fund.
The opinions expressed are those of the authors' and do not necessarily reflect the official position of the UK Government.