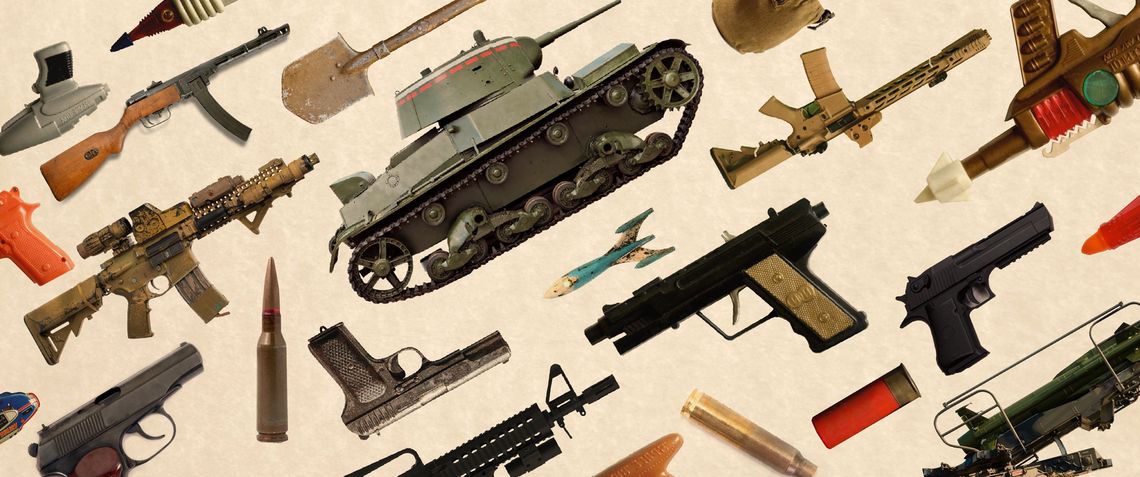 Note: You can find an updated version of this article here.
Armenia and Azerbaijan have been embroiled in an intense and violent ethnic conflict over Artsakh (Nagorno-Karabakh) for over three decades. The conflict is at the very core of the modern statehoods of both countries. It has resulted in two full-scale wars in 1992-94 and 2020 and regular skirmishes, with the most significant one being the 2016 Four Day April War. The conflict has led to both countries becoming among the most militarized countries in the world. A 2019 report by the Bonn International Center for Conversion ranked Armenia and Azerbaijan at #3 and #10 respectively in the list of world's most militarized countries. At the same time, Artsakh is one of the world's most militarized areas. For nearly three decades, Armenia and Azerbaijan have armed themselves heavily, buying large quantities of weapons from a number of countries.
Soviet Inheritance and New Suppliers
Both countries inherited the Soviet military assets present in their territories. Azerbaijan had an early advantage over the Armenian side in terms of equipment. For instance, Azerbaijan had 436 tanks against Armenia's 77; 558 vs. 150 infantry fighting vehicles (IFV); 389 vs. 39 armored personnel carriers (APC); 388 pieces of artillery against 160; 63 warplanes against three. Armenia had supremacy only in the number of helicopters: 13 against Azerbaijan's 8.
The full and complete list of armament suppliers to Armenia and Azerbaijan may never be known, but based on data available in open sources, a comprehensive list of weapons acquired by both countries since their independence was assembled for this article. Unless otherwise noted, the source is the trade register of the Stockholm International Peace Research Institute (SIPRI), an independent international institute dedicated to research into conflict, armaments, arms control and disarmament. All the information extracted from the SIPRI database can be accessed here.
Arms Supplies to Armenia
Russia has supplied the vast majority of Armenia's armaments since its re-independence. Armenia has acquired weaponry from only a handful of other countries, with many supplying second-hand Soviet/Russian-made weapons. As recently as 2015-2019, some 94% of Armenia's arms imports came from Russia, according to SIPRI.
According to the SIPRI database, Russia began supplying weapons to Armenia in 1993-94, during the later stage of the First Karabakh War. The first Russian supplies included 2K11 Krug surface-to-air missile (SAM) systems, with 349 missiles and 945 Fagot anti-tank missiles. The latter were supplied through 1996. Armenia also received 40 9M33 missiles for the 9K33 Osa SAM systems. Russia supplied 84 T-72 tanks between 1994 and 1996.
Russia provided Armenia with a significant amount of armaments in the two years (1995-96) after the first war. These included 18 D-1, 18 D-20 and 36 D-30 howitzers, 18 BM-21 Grad multiple rocket launchers (MRL), eight Scud-B (Elbrus) surface-to-surface missile (SSM) launchers with 24 missiles, 40 Igla SAM launchers with 200 missiles, four BRDM-2 tank destroyers, and 50 BMP-2 infantry fighting vehicles (IFVs).
In a 1996 speech to a small circle of officials and close allies, Armenia's then-Defense Minister Vazgen Sargsyan stated that, by 1996, Armenia had three times more weapons than it had inherited from the Soviet military in 1992. He attributed this to the fact that Armenia's first President Levon Ter-Petrosyan had persuaded Russia's Defense Minister Pavel Grachev to leave two Russian army regiments in Armenia, which served as channels that brought 905 railroad cars of arms and ammunition from the former Soviet base in Khashuri, Georgia. According to Sargsyan, the number of tanks in Armenia's possession rose from 120 to over 300 from 1992 to 1996. Overall, Russia transferred as much as $1 billion worth of equipment to Armenia between 1992 and 1996.
Under the presidency of Robert Kocharyan, Armenia received only two Ilyushin Il-76 transport aircraft from Russia, in 2004. Russia began supplying Armenia again in large numbers beginning in 2009, a year after Serzh Sargsyan took over as president. In 2009-2010 Armenia acquired two S-300 SAM systems and 144 missiles. In 2013, Russia supplied 200 Igla surface-to-air missiles and another 200 missiles in 2016. In 2016, Armenia acquired four Iskander ballistic missile systems with 25 missiles, which constitute Armenia's most powerful missiles to date. In 2014, Armenia won a T-90S tank at a Russian tank competition, which it received in 2016. In 2016-17 Armenia also purchased six Smerch multiple rocket launchers, 200 Verba surface-to-air missiles and 100 Kornet anti-tank missiles.
After Nikol Pashinyan came to power, Armenia acquired more modern weapons, including two Tor SAM systems with 50 missiles and four Su-30 fighter aircraft, which were delivered by 2019. In June 2018, Pashinyan posted a selfie in a Su-30 that was already in Yerevan. Both were shown publicly in December 2019. Samvel Babayan, a former commander of the Artsakh military and Secretary of Artsakh's Security Council during the 2020 War, claimed that the Armenian side had six Tor systems, though this claim cannot be independently verified.
During the 2020 war, Armenia likely used Russian-produced Orlan-10 unmanned aerial vehicles (UAVs); however, it remains unclear who operated these drones. Movses Hakobyan, former Chief of the General Staff of Armenia's Armed Forces and chief military inspector during the war, claimed that Russian-supplied Polye-21 electronic warfare (EW) systems disrupted Azerbaijan's drones for four days. There was also speculation that Russia had supplied Krasukha-4 EW systems, but this remains unconfirmed.
In 1999, China sold Armenia four WM-80 multiple rocket launchers, which became Armenia's first non-Soviet/Russian arms purchase. It was also China's first arms sales to any of the countries in the South Caucasus. In 2013, an Armenian military source told RFE/RL that Armenia had acquired AR1A multiple rocket launchers (MRLs) from China. They are the Chinese modification of the Russian Smerch MRLs. According to a report by a Russian think tank, China delivered six AR1A MRLs to Armenia in 2011.
In 2004, Armenia bought ten second-hand Su-25 jets from Slovakia for $8 million. Armenia acquired two L-39C Albatros trainer aircraft from Ukraine in 2004 and four more in 2010-2011. Belarus supplied Armenia with ten D-30 towed howitzers in 2007. In 2010, Armenia purchased 16 D-30 howitzers from Montenegro. In 2011, the government of Moldova confirmed that it had sold Armenia military equipment, which reportedly included Soviet-produced anti-tank missiles, ammunition and a dozen BM-27 Uragan MRLs. Razm.info, a website with ties to the Armenian military, spotted MILAN anti-tank missiles, a joint production of Germany and France, at a 2012 military exhibition in Yerevan. The same website cited a Russian source as reporting that Armenia had bought the anti-tank missiles from Greece in 2012, and they were supplied in 2013. Anonymous sources within the Azerbaijani military claimed in 2013 that Armenia had not only bought 20 MILAN missiles from Greece, but also machine guns and grenade launchers from Greece and Cyprus in the past two years. The Greek embassy in Baku denied the reports.
According to the SIPRI database, Armenia received four second-hand Osa-AK SAM systems in 2019 from an unknown supplier ("possibly Russia") and 120 missiles for the Osa-AK systems. The systems were shown to Pashinyan in December 2019. Jane's Defence Weekly cited its sources in claiming that they were purchased from Jordan. This was confirmed by sources within Armenia's Defense Ministry. However, Jordan has denied the reports and suggested that the sale "might have been made by private companies that bought weapons from Jordanian defense industries."
In March 2020, The Times of India reported, citing government sources, that Armenia had purchased four Swathi radars from India for $40 million. Their delivery reportedly began in January 2021. In July 2020, during the skirmishes in Tavush, Azerbaijan accused Serbia of supplying Armenia weapons. It was eventually confirmed by Serbian officials that the country did supply Armenia light weapons (rifles and pistols) worth less than a million euros in May and June of 2020. During the 2020 war, Azerbaijan claimed to have captured Iraqi-made mortars from the Armenian side, but they were likely produced in Bosnia and delivered by a Serbian state-run company.
Arms Supplies to Azerbaijan
Unlike Armenia, Azerbaijan has a diversified arms trade market. Its main suppliers are Russia and Israel, but it has purchased a significant amount of arms from Ukraine, Belarus, Turkey and some other countries.
Russia has been one of Azerbaijan's major arms trade partners. It accounted for 80% of Azerbaijan's arms imports in 2009–2013 and 31% in 2015–2019, according to SIPRI. The SIPRI database shows that Azerbaijan began to purchase weapons from Russia in 2007, when it supplied 62 T-72 tanks and 70 BTR-80 infantry fighting vehicles (IFVs), in 2007-2010. In 2009-2010, Azerbaijan received 100 Kornet anti-tank missiles.
Russian supplies to Azerbaijan increased greatly in the 2010s. In 2013, Azerbaijani President Ilham Aliyev claimed that the "military and technical cooperation with Russia is measured at $4 billion." In 2011, Russia delivered two S-300 surface-to-air missile (SAM) systems and 200 missiles for $300 million. Azerbaijan purchased 24 Mil Mi-24 combat helicopters for $360 million and 66 Mil Mi-17 transport helicopters, which Russia delivered between 2010 and 2015. The latter are also used, besides the military, by Azerbaijan's border guards and police.
In 2012-2014, Azerbaijan acquired 18 MSTA self-propelled howitzers and 18 Vena self-propelled mortar systems. Russia also delivered a large quantity of anti-tank missiles, including some 1,000 Bastion missiles in 2013-2015 and 800 missiles for the 24 Khrizantema-S tank destroyers, both in 2017-2018. Russia also delivered 100 T-90 tanks in 2013-2015, 118 BMP-3 and BTR-82 infantry fighting vehicles (IFVs) and armored personnel carriers (APCs) between 2013 and 2018.
Azerbaijan received 18 Smerch and 36 TOS-1 MRLs in 2012-2014 and 2013-2017, respectively. In 2013-2014, Russia delivered two Buk SAM systems and 200 missiles for these systems. Russia also supplied 200 Igla-S SAM launchers with 1,000 missiles in 2012-2013.
According to one report, Israel supplied Stinger man-portable air-defense systems (MANPADS) during the First Karabakh War. Since the mid-2000s but especially in the 2010s, Israel became a major arms supplier to Azerbaijan. In 2016, Aliyev claimed that Azerbaijan had purchased defense equipment worth $4.85 billion from Israel. The SIRPI data indicates that Azerbaijan received 30% of its arms imports from Israel between 2013 and 2017. It increased to 60% in 2015-2019.
Israel has supplied a number of UAVs, commonly referred to as drones, and loitering munitions ("kamikaze drones"). Israel delivered four Aerostar UAVs in 2008 and another ten in 2011-2012. Azerbaijan received ten Hermes-450s in 2011-2013, five Heron UAVs in 2013, five Searcher UAVs in 2013, ten Orbiter-3s in 2016-2017 and two Hermes-900s in 2017-2018. Azerbaijan acquired the following loitering munitions between 2015 and 2019: 80 Orbiter-1Ks, 50 Harops and 100 Skystrikers.
Azerbaijan received five ATMOS-2000 self-propelled gun systems in 2008, ten CARDOM self-propelled mortar systems in 2010-2011 and ten Sufa armored personnel vehicles (APVs) in 2009-2010. In 2006, Israel delivered six Lynx MRLs and 50 EXTRA guided missiles for the Lynx launchers in 2008-2009. Azerbaijan acquired four LORA MRLs and 50 LORA guided surface-to-surface missiles in 2018.
In 2016-2018, Israel supplied 100 SandCat APVs. Azerbaijan acquired 100 Spike-MR/LR guided anti-tank missiles in 2009-2010. In 2016, Israel delivered ten Spike-LR and another 250 Spike-MR/LR missiles, which are mounted on the SandCat APVs. In 2018, Azerbaijan received ten SPEAR mortars, which are also mounted on the SandCats. In 2016, Israel delivered one Barak-LR SAM system with 80 Barak-8 missiles and 100 LAHAT anti-tank guided missiles.
Israel has also supplied equipment for Azerbaijan's navy, which operates in the Caspian Sea. Between 2014 and 2018, Azerbaijan received six OPV-62 and Shaldag fast attack crafts (FAC) and 250 Spike-NLOS missiles for the warships. In 2014-2016, Israel delivered two EL/M-2288 AD-STAR naval radars.
In October 2020, Haaretz, Israel's leading newspaper, reported that Israel continues to supply arms to Azerbaijan.
Ukraine was among Azerbaijan's first arms trade partners. In 1993-1994, the latter phase of the First Karabakh War, Ukraine delivered 150 T-55 tanks. Ukraine also supplied MiG-21 fighter jets, a fact revealed by a Ukrainian mercenary pilot captured by the Armenians.
The SIPRI database shows that Ukraine supplied a large number of arms to Azerbaijan between 2002 and 2013. Almost all were second-hand Soviet equipment. In 2002, Ukraine delivered 72 T-12 towed guns, while 55 D-30 howitzers were delivered in 2007. Azerbaijan received 45 T-72 tanks between 2004 and 2006. Ukraine delivered 12 Smerch MRLs in 2004-2005 and a large number of IFVs and APCs between 2005 and 2010. These included two BMP-1s, three BTR-3s, 18 BTR-80s and 150 BTR-70s. Azerbaijan further received four BTS-5B armored recovery vehicles (ARV) in 2007 and an additional 19 in 2012-2013.
Ukraine supplied 85 M-43 mortars in 2005-2006 and a significant amount of self-propelled guns between 2008 and 2010: 54 2S1 Gvozdikas, three 2S7 Pions and 16 2S3 Akatsiyas. Azerbaijan received 400 R-2 anti-tank missiles in 2009-2010 "for portable Skif anti-tank system and for Barrier (Baryer) system (from Belarus and Ukraine) on Mi-24 combat helicopters modernized to Mi-24G." In 2007, Ukraine delivered 18 Strela-3 man-portable air defense missile systems (MANPADS) and 43 R-27 beyond-visual-range air-to-air missiles (BVRAAM).
Azerbaijan also acquired equipment for its air force from Ukraine, including 12 L-39C Albatros trainer aircraft in 2006, 16 MiG-29 fighter jets in 2006-2011 and 12 Mil Mi-24/Mi-35 combat helicopters in 2009-2010.
Another post-Soviet country with a large arsenal of Soviet-made weapons, Belarus, which is also Armenia's formal ally within the Russia-led Collective Security Treaty Organization (CSTO), has supplied a significant amount of weapons to Azerbaijan since 2006. Belarus sold 153 T-72 tanks in two batches in 2005-2006 and 2011-2013. In 2008-2009, Belarus delivered 12 2S7 Pion self-propelled guns to Azerbaijan. Belarus supplied 30 D-30 and 26 Giatsint-B howitzers in 2010 and 2017, respectively. Azerbaijan acquired 11 Su-25 jets in 2009-2012. Belarus' most significant arms sale to Azerbaijan was the locally-produced Polonez MRLs, which have a firing range of 200 km. Belarus delivered ten Polonez systems in 2018-2019. According to Armenian military analyst Leonid Nersisyan, Belarus delivered Polonez missiles to Azerbaijan in October 2020, at the height of the second Artsakh war.
Though Turkey has been Azerbaijan's closest political ally since the early 1990s, it did not become a significant supplier of armaments until the 2010s. During the First Karabakh War, Turkey provided only a "limited amount of military supplies through clandestine channels," wrote Turkish analyst Sabri Sayarı. In 2000, Turkey made its first sale registered in the SIPRI database, when it supplied an AB-25 patrol craft to Azerbaijan. In 2010-2011, Azerbaijan purchased 72 armored personnel vehicles (APVs), including 35 Cobras and 37 Shorlands. Between 2011 and 2016, Turkey supplied 90 self-propelled MRLs, including 30 T-107s, 40 T-122 Sakaryas and 20 TRG-300 Kasirgas. In 2016-2017, Azerbaijan received 108 guided rockets for the T-122s and T-300s. In 2018-2019, Turkey supplied ten SOM-B1 air-to-surface missiles. According to Merve Şebnem Oruç, a columnist at the pro-government Daily Sabah newspaper, Turkey has also supplied Altay tanks and T129 ATAK helicopters by July 2020, but this remains unconfirmed. During the 2020 Artsakh War, Azerbaijan deployed Bayraktar TB2 UAVs, which were likely operated by Turkish crews. It remains unclear whether Turkey has supplied these drones to Azerbaijan or simply "lent" them for the duration of the war. The same goes for the Turkish F-16 fighter jets that were stationed, according to satellite images taken in October 2020, first at the Ganja airport, then at the Gabala airbase in Azerbaijan.
Azerbaijan has purchased a significant number of armored personnel carriers (APCs) from South Africa. Between 2009 and 2015, South Africa supplied 60 Matador and 85 Marauder APCs, which were assembled in Azerbaijan. In 2009-2010, South Africa delivered ten turrets for the modernization of the Mil Mi-24 helicopters from Ukraine. The United States supplied 140 diesel engines for these APCs in 2009-2014.
Azerbaijan bought one T-72 tank from Slovakia in 2002. A more significant supply occurred in 2017-2018, when Slovakia sold 36 DANA howitzers to Azerbaijan. The Czech Republic sold 30 RM-70 MRLs in 2017-2018, which were delivered via Slovakia and Israel. An investigation found that 54 Tatra 815 trucks were first sent to Israel and then back to Slovakia, where they were turned into functional Dana howitzers and RM-70 launchers, and then exported to Azerbaijan via Israel to bypass the OSCE arms embargo on Azerbaijan. In his 2017 visit to Armenia, Milan Štěch, president of the Czech Senate, stated that the Czech authorities have not agreed to the export of Czech weapons to Azerbaijan.
Azerbaijan has acquired military equipment in smaller quantities from other countries. Georgia delivered six Su-25 jets to Azerbaijan in 2002. Azerbaijan bought 36 second-hand Soviet-made M-46 towed guns from Bulgaria in 2002 and a Lanza-LTR air search radar from Spain in 2019. Though Pakistan has been a staunch supporter of Azerbaijan diplomatically, Azerbaijani-Pakistani arms trade is limited. In 2018, Pakistan delivered ten MFI-17 Super Mushshak trainer aircraft in 2018. According to the SIPRI database, Azerbaijan was supplied with two second-hand Bell 412 helicopters from an unknown supplier. Although the SIPRI database does not indicate any arms transfer from Serbia to Azerbaijan, Serbia's President Aleksandar Vučić stated in August 2020 that his country has sold "ten times more weapons to Azerbaijan" than to Armenia.
Other Types of Military Sales and Support
Official arms transfer data released by the European Union, the UK and the U.S. show arms sales to both Armenia and Azerbaijan.
United States
According to the latest data, made public in the 2020 Historical Sales Book, published by the Defense Security Cooperation Agency (DSCA) of the U.S. Department of Defense, the U.S. has sold nearly equal amounts of military equipment to Armenia and Azerbaijan. The data indicates that Armenia has received $51.1 million in military sales, with Azerbaijan at $56.2 million. These sales are within the scope of the U.S. government's Foreign Military Sales (FMS) program, authorized by the Arms Export Control Act (AECA) and conducted on the basis of formal contracts and agreements between the U.S. government and authorized recipient governments. The FMS program "includes government-to-government sales of defense articles or services from current Department of Defense (DOD) stocks or DOD managed contracts."
According to the Security Assistance Monitor, a program of the Center for International Policy (CIP) think tank, the U.S. has provided significant security assistance (military aid) to both countries since 2000. Armenia has received $210 million, while Azerbaijan more than twice as much, at over $418 million. For comparison, Georgia, the mutual neighbor of the two, has received almost $1.4 billion.
European Union
The EU launched its online database of arms exports of its member states in October 2020. It covers the years 2013 to 2019.
According to the database, EU member states have exported €30.6 million worth of armaments to Armenia. Arms imports from Bulgaria (€29.5 million) account for over 96% of the EU total in 2013-2019. Poland exported €0.9 million or 3% of the total, while other countries exported far less: Finland at €25,000 and France at just €4,150. Over 90% of Bulgaria's exports (€26.8 million) were "ammunition and fuse setting devices, and specially designed components," while the rest were "bombs, torpedoes, rockets, missiles, other explosive devices and charges and related equipment and accessories" (at €2.2 million) and "smooth-bore weapons with a calibre of less than 20 mm" (at €0.5 million). Half of the Polish exports (€460,000) were "armoured or protective equipment, constructions and components."
EU member states have exported ten times more to Azerbaijan, at nearly €340 million, from 2013 to 2019. In the same time span, EU member states issued export licenses worth €4.7 billion. Almost 90% of the arms exports to Azerbaijan came from just two countries: Bulgaria (€151 million) and France (€148 million). The rest came from Spain (€19.5 million), the Czech Republic (€7.2 million), Romania (€5.3 million), Italy (€2.6 million), Croatia (€2.6 million), Austria (€1 million) and Estonia (€0.8 million). As with Armenia, Bulgaria has mostly exported "ammunition and fuse setting devices" to Azerbaijan, making up almost 94% of arms sales between the two countries.
The database does not specify France's arms exports to Azerbaijan, but the almost €150 million could be speculated to be the cost of the Spot 7 Earth observation satellite, purchased by Azerbaijan from Airbus Defence and Space in December 2014. The satellite was renamed Azersky and is operated by the state-owned Azercosmos agency.
Spain's €19.5 million in arms exports occurred in 2019, when it sold Azerbaijan "imaging or countermeasure equipment, specially designed for military use, and specially designed components." This is likely the cost of the Lanza-LTR air search radar found in the SIPRI database. From the Czech Republic, Azerbaijan has mostly imported "aircraft, lighter than air vehicles, unmanned aerial vehicles, aero-engines and aircraft equipment, related equipment and components," which account for more than 70% of the total. Romania has sold aircraft (33%), fire control and related alerting and warning equipment (30%), smooth-bore weapons with a calibre 20 mm or less (15%), and "technology for the development, production or use of items controlled in the EU Common Military List" (15%).
United Kingdom
In October 2020, Action on Armed Violence (AOAV), a British charity, publicized the UK government data on arms sales to Armenia and Azerbaijan in the past decade. Since 2010, the UK Department for International Trade has approved the sale of "security exports" with £86 million to Azerbaijan and only £4.2 million to Armenia. The UK has exported "aerial target equipment, assault rifles, machine guns, pistols, small arms ammunition and targeting equipment" to Azerbaijan and "military vehicles, gun silencers and small arms ammunition" to Armenia.
Conclusion
The vast majority of Armenia's military equipment has been supplied by Russia since the early 1990s. Russia has also delivered a considerable amount of armaments to Azerbaijan. Armenia has purchased small quantities of weapons from China and India. A number of countries with little stake in the Nagorno-Karabakh conflict have sold to both sides for financial gain. These include Ukraine, Belarus, Bulgaria, Serbia and Slovakia, mostly concerning second-hand Soviet-era equipment. Azerbaijan's chief suppliers, besides Russia, Ukraine and Belarus, have been—especially since the 2010s—Israel and Turkey.

Many assumed that Turkey's direct involvement in the 2020 Artsakh War and thereby its intrusion into Russia's "near abroad" would be met with hostility by Russia, or at least vocal condemnation. The reaction was mild, writes Zaven Sargsian.
Read more

Armenia's air defense systems were largely ineffective against the onslaught of combat and reconnaissance UAVs used by the Azerbaijani military. The single most important UAV used in the 2020 Artsakh War was the Turkish-made Bayraktar TB2.
Read more