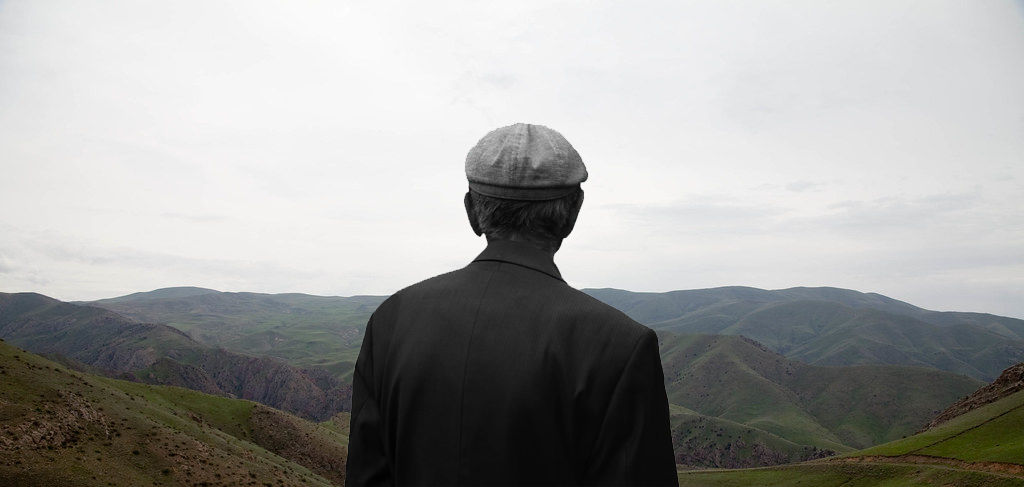 When it became obvious that military operations launched by Azerbaijan against Nagorno-Karabakh (Artsakh) and some regions of Armenia proper on September 27 were long-planned and large-scale, and that Azerbaijan is not interested in negotiations based on the principles agreed under the auspices of the OSCE Minsk Group, Armenia and Artsakh started exploring fresh approaches for the peaceful resolution of the conflict. They were manifested in the statements and interviews of the officials of Armenia and Artsakh, Prime Minister of Armenia Nikol Pashinyan among them. Underlining the existential threat that Armenians in Artsakh are facing, and extending it to include Armenians in Armenia, Pashinyan started using the terms remedial secession and remedial recognition, along with the general principle of self-determination. Let's examine those terms and their application to see how applicable they are for Artsakh.
Relevant Principles in International Law
The principle of self-determination, that has been the legal basis for Artsakh's cause since 1988, is one of the fundamental principles of the UN Charter. Chapter 1, Article 1.2 states that the purpose of the UN is: "To develop friendly relations among nations based on respect for the principle of equal rights and self-determination of peoples, and to take other appropriate measures to strengthen universal peace." Article 1 in both the International Covenant on Civil and Political Rights and the International Covenant on Economic, Social and Cultural Rights reads: "All peoples have the right of self-determination. By virtue of that right they freely determine their political status and freely pursue their economic, social and cultural development."
However, the Charter and other legal documents don't insist on full independence or secession for self-determination. Self-determination could also be exercised within the state granting an autonomous status to the entity aspiring to it. In practice, granting independence to an entity claiming self-determination has often clashed with another fundamental principle in international law that prohibits states to use force against the "territorial integrity or political independence" of another state. It is reflected in Article 2.4 of the UN Charter and has been recognized as customary international law. It also states that changing borders by force is an act of aggression. There is also a tension between the principle of territorial integrity and the concept of humanitarian intervention under Article 73 of the UN Charter, which is meant "to develop self-government, to take due account of the political aspirations of the peoples, and to assist them in the progressive development of their free political institutions, according to the particular circumstances of each territory and its peoples and their varying stages of advancement."
The 2000 United Nations Millennium Declaration did not resolve the apparent contradiction between those principles, mentioning only "the right to self-determination of peoples which remain under colonial domination and foreign occupation."
The contradiction between two principles – self-determination and territorial integrity is manifested not only in the UN Charter but also in the 1975 Helsinki Final Act of the Conference on Security and Cooperation in Europe (later renamed to the OSCE). It states that "the participating States will respect the equal rights of peoples and their right to self-determination, acting at all times in conformity with the purposes and principles of the Charter of the UN and with the relevant norms of international law, including those relating to territorial integrity of States."
Article 33 of the UN Charter on Peaceful Settlement of Disputes urges the parties to any dispute, the continuance of which is likely to endanger the maintenance of international peace and security, to seek a solution by negotiation, enquiry, mediation, conciliation, arbitration, judicial settlement, resort to regional agencies or arrangements, or other peaceful means of their own choice.
The Convention on the Prevention and Punishment of the Crime of Genocide adopted in 1948 and the UN Human Rights Council Resolution on Prevention of Genocide was adopted in 2020 (the latter was initiated by Armenia). The Responsibility to Protect was endorsed as a global political commitment by UN member states at the 2005 World Summit in order to address its four key concerns to prevent genocide, war crimes, ethnic cleansing and crimes against humanity. Further demonstration of this determination was reflected in the 2009 UN SC Resolution 1894 on Protection of Civilians in Armed Conflict.
The Geneva Convention of 1949 and its Additional Protocols of 1977 and 2005 constitute the basis of the Law of Armed Conflict or international humanitarian law aimed at providing minimum protection, standards of humane treatment and fundamental guarantees of respect to individuals who become victims of armed conflicts, including civilians and those who are not or are no longer taking part in hostilities such as the sick and wounded of the armed forces and prisoners of war.
Relevant Approaches in International Relations
Self-determination through granting independence was mainly applied for decolonization, as well as for independence of the former Soviet Republics and most of the entities within the former Socialist Federal Republic of Yugoslavia. At the same time, it was not applied for other entities in the same Soviet Union and Balkans, and led to long-lasting and severe armed conflicts involving attempts of ethnic cleansing and abuse toward civilian populations and targeting certain ethnic groups.
The application of secession has often been based on geopolitical factors and double standards. The realist theory of international relations has claimed that, when there is a contradiction between the principles of self-determination and territorial integrity, the latter takes precedence. Allen Buchanan, author of seven books on self-determination and secession, supports territorial integrity as a moral and legal aspect of constitutional democracy. At the same time, he also advances a "Remedial Rights Only Theory" where a group has "a general right to secede if and only if it has suffered certain injustices, for which secession is the appropriate remedy of last resort." He also would recognize secession if the state grants, or the constitution includes, a right to secede. Thus, remedial secession is a value-oriented approach based on a set of conditions that might justify the secession of a subgroup from the state as a "remedy of last resort." This implies a threat of ethnic cleansing or other grave abuses by the state to the entity that is considered to constitute its part.
Relevance to Nagorno-Karabakh (Artsakh)
Artsakh has been historically Armenian. Upon the creation of the Soviet Union, the decision to integrate Nagorno-Karabakh as part of the Armenian SSR was reviewed under Stalin's direct interference, resulting in its forcible incorporation to Azerbaijan as an autonomous region/oblast [the Nagorno-Karabakh Autonomous Oblast, NKAO].
During the Soviet period, the Azerbaijani SSR conducted discriminatory policies against the Armenian population, preventing social-economic development, not allowing to exercise Armenian language in the region, changing the demography and the proportion of Armenians from 94.4% to 76.9%, destroying Armenian monuments and misappropriating culture.
When the process of the dissolution of the Soviet Union started in 1991, the NK's regional parliament claimed self-determination through the declaration of the NK Republic, in line with Article 3 of the Soviet Constitution stating the right of autonomous regions to break away from republics through a referendum in case of the dissolution of the Soviet Union. By a resolution adopted in September 1991, affirmed by a referendum on December 10, 1991, the people of Artsakh stated their wish to be an independent state. Azerbaijan adopted a resolution on its independence on October 30, 1991. The Soviet Union was in existence until December 26, 1991, and so Soviet laws were still the laws of the land until then. Therefore, Azerbaijan's claim that Artsakh's independence violates its territorial integrity is invalid.
In response, Azerbaijani authorities organized massacres resulting in ethnic cleansing of Armenians in major cities like Baku, Sumgait and Kirovabad (later renamed Ganja), and started large-scale military operations in Artsakh, including Operation Ring, which aimed to empty Armenian villages of their inhabitants, resulting in a war that lasted until 1994 and caused the death of thousands of people on both sides and considerable material damage. In May 1994, Azerbaijan, NK and Armenia signed a ceasefire. Subsequent negotiations between Armenia, Azerbaijan and at times Nagorno-Karabakh were conducted under the auspices of the OSCE Minsk Group, aiming to find a balance between the notions of self-determination and territorial integrity, apparently contradicting each other.
Azerbaijan, started increasingly violating the cease-fire shortly after the construction of new oil and gas pipelines in the 2000s and subsequent increases in its defense spending. It also intensified its anti-Armenian propaganda, reaching the level of violent hate speech and accompanied with maximalist and militaristic tactics in negotiations. It launched a military offensive against Artsakh in April 2016, causing casualties and losses by both sides, as well as war crimes committed by Azerbaijan, such as decapitation and mutilation of Armenian captive military and civilians. Azerbaijan has resisted the establishment of a cease-fire monitoring system while the Armenian side has promoted it.
Azerbaijan did not join UN Secretary-General Antonio Guterres' March 2020 call for a global cease-fire in light of COVID-19 and the subsequent UN resolution adopted in June. Instead, it launched a military attack on Tavush, a northeastern region of Armenia, in July 2020 that was neutralized by Armenian defense forces within a week. During that military campaign, there were protests in Baku where thousands of citizens of Azerbaijan were demanding "Death to Armenians." On July 16, Azerbaijan threatened to strike the Armenian Nuclear Power Plant producing peaceful energy. On September 27, Azerbaijan started its large-scale military aggression against Artsakh and Armenia.
Azerbaijan's attempt to solve the NK dispute by military means violates not only the UN Charter urging the peaceful settlement of disputes but also other international humanitarian and customary law, such as constant shelling of civilian populations and infrastructure with cluster munitions and bombs, ballistic missiles and rocket launchers in Stepanakert, Sushi, Martakert, Martuni, Hadrut and multiple villages; the mutilation and decapitation of civilians and prisoners of war and the use of mercenaries.
Azerbaijan joined the 2001 UN Convention against the Recruitment, Use, Financing and Training of Mercenaries. Even though neither Armenia nor Azerbaijan have joined the Convention on Cluster Munitions adopted in Dublin in 2008, they have an obligation to respect it as part of international customary law.
There is also overwhelming evidence of both political and direct military support to Azerbaijan by Turkey, which has the second-largest army in NATO, including thousands of jihadist mercenaries recruited and transported by Turkey from Syria and possibly other countries; the presence of military instructors and pilots in Azerbaijan; the use of Turkish UAVs, Bayraktars and F-16 combat jets; and militaristic rhetoric encouraging Azerbaijan not to respect the ceasefire.
The population of Artsakh is only 140,000, that of Armenia – 2.9 million defending themselves against Azerbaijan with 10 million and Turkey with 83 million population, complemented by thousands of jihadist mercenaries. Over the last several years, the Azerbaijani President has stated its territorial claims to Yerevan and other regions of Armenia in multiple statements. Turkish President Recep Tayyip Erdogan stated in July 2020 that he intends to finish the Armenian Genocide, the culmination of which occurred in 1915, thus intensifying the sense of an existential threat among Armenians not only in Artsakh but also in Armenia.
Armenia is the security guarantor of Artsakh and considers Artsakh's defence directly related to the security of Armenia itself, due to its strategic location and the small size of the population and territory of both Artsakh and Armenia. Armenia feels the responsibility to protect the people of Artsakh.
The international community has previously admitted that it did not act robustly enough to prevent the massacre in Srebrenica and the genocide in Rwanda. At the same time, it hasn't provided any international support for Artsakh. The UN and other international organizations don't have a presence in Artsakh due to its unrecognized status to monitor the violations of ceasefire, to record violations of international humanitarian law and to provide humanitarian assistance. The latter also contradicts the slogan "Leave no one behind" pledged by UN member states for the 2030 Agenda for Sustainable Development.
In light of the existential threat, high probability of ethnic cleansing and the already imminent humanitarian crisis in Artsakh, the international community has an obligation to grant remedial recognition to Artsakh. Since Artsakh has not been controlled by independent Azerbaijan, has declared independence back in 1991, been able to defend itself in military aggression incited by Azerbaijan, conducted several rounds of elections and has established its self-government bodies, it has de facto seceded from Azerbaijan more than a quarter century ago. Therefore, the international community needs to recognize that Azerbaijan has lost any legal or moral right to it.

Fleeing the war, the women of Artsakh -- mothers, daughters, sisters and wives -- held a rally in front of the UN building in Yerevan asking for one simple thing, the right to live in peace.
Read more

The inclusion of the term genocide is not being loosely thrown around. As the war rages on, the potential for genocide against ethnic Armenians in Artsakh is very real and highly probable, writes Suren Manukyan.
Read more