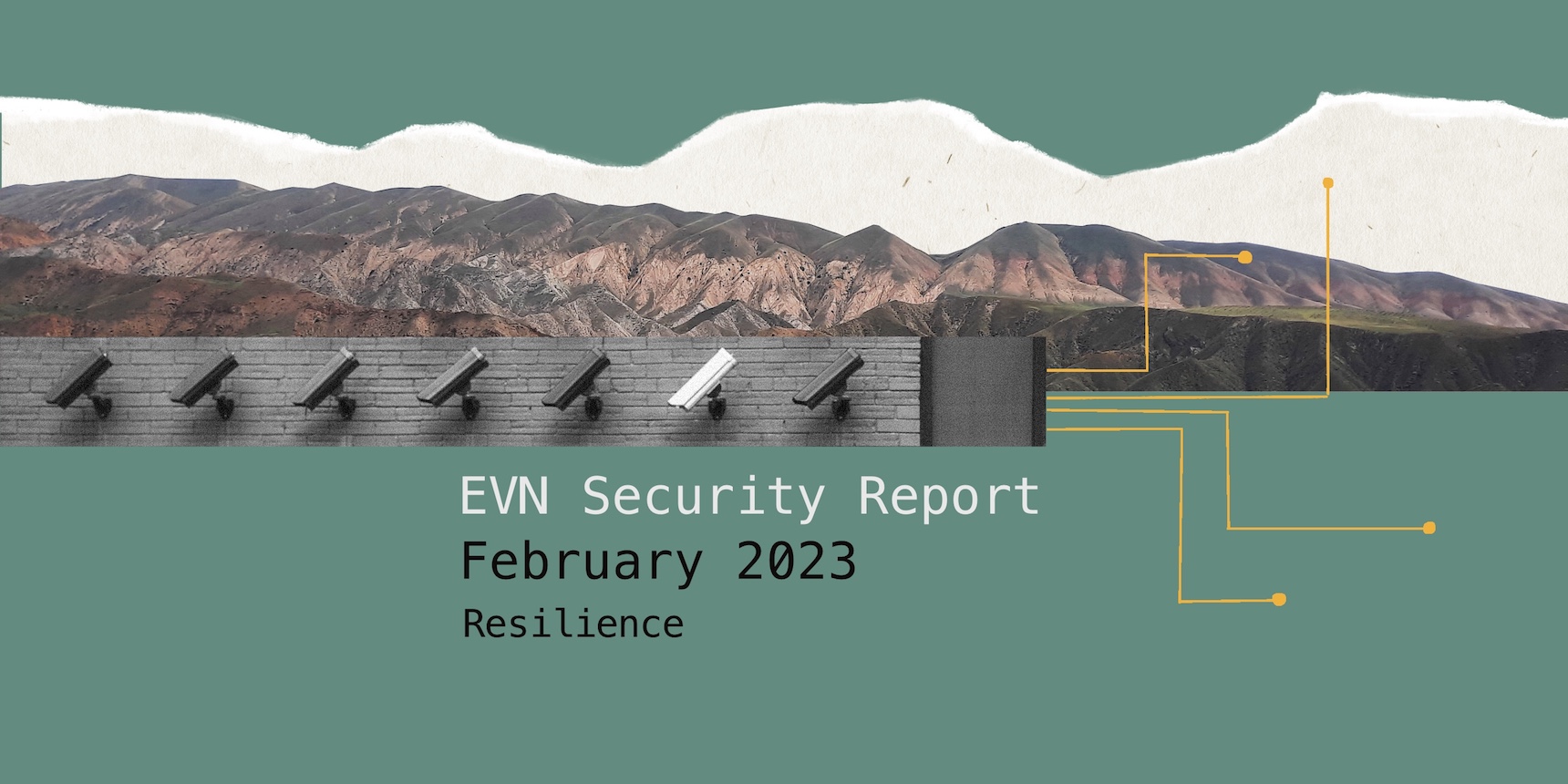 As Armenia has continued the diplomatization of its security, it has undergone a methodical decoupling from Russia: the former approach has required a pivot toward Europe and the United States, while the latter development has led to the bolstering of the Russo-Azerbaijani axis. Armenia's security context for February observed the enhancement of its diplomatic and international instruments, as the EU Civilian Mission formally began its operations, while Armenia scored a resounding victory against Azerbaijan in the International Court of Justice. This was buttressed by the deepening of diplomatic relations with various European states, the more robust posturing of the United States, and Armenia's enhancement of its democracy narrative. In February, the security context was not only defined by growing international diplomatic support, but also attempts by Yerevan to more rigorously capitalize on its brand as a reform-driven, democratic country. In this context, diplomatization of security was supplemented by an aggressive revitalization of the democracy narrative, which found support from both Europe and the United States. The result has been a diplomatically subdued Baku, and a very frustrated and angry Moscow. As Moscow has proceeded to lash out against Yerevan, Brussels, and Washington, Azerbaijan has been more tempered, displaying relative moderation in its vitriols against Armenia, while fully cozying up to Russia as a regional partner. Contextually, as the West has filled the vacuum left by Russia in Russo-Armenia relations, Azerbaijan is filling the small-state vacuum left by Armenia. With Russia and Azerbaijan now working against Armenia on different levels, Armenia must not only restructure its security architecture regarding its deterrence and porcupine defense doctrines, but must also develop comprehensive resiliency capabilities.  
Armenia's Security Context
Yerevan more robustly tilted towards the West in February as a stopgap solution to its security dilemma, with the establishment of the European Union Civilian Mission being qualified as a mechanism of limited deterrence against Azerbaijan's militarized demeanor. The failure of Russia, and of the CSTO, to serve as a deterring force against Azerbaijan's continuous incursions into Armenia has resulted in the temporary restructuring of the region's security architecture. With the European presence comes the tacit, yet substantial, American presence, albeit diplomatically and indirectly. This, unquestionably, has led to a reassessment by Baku of its options and courses of action: how to sustain its coercive diplomacy without triggering a severe fallout with the West. The alteration in Azerbaijan's behavior, in this context, has temporarily reconfigured the geopolitical dynamics, as it no longer has the free reign that it had been accustomed to for the last two years. Unable to effectively tap into the power parity that it enjoys against Armenia, Baku must navigate between hybrid warfare (such as what it is doing in Lachin), its new realignment with Russia, and appeasing Western concerns. Russia's response, on the other hand, has revolved around implicitly threatening Armenia, vigorously attacking the growing Western presence, and aligning with Baku to keep the regional dynamics from being internationalized. 
In February, Armenia embarked on a flurry of diplomatic activities throughout Europe, seeking to rearticulate the diplomatization of its security by making democracy the cornerstone of a new, value-driven multilateralism. Cognizant of the fact that Europe deprioritized value-driven diplomacy in favor of transactional regional engagements in 2022, Armenia began pushing for a restructuring of this approach, seeking to redefine the EU's engagement in the region through the prism of shared democratic values. At the launch of the Council of Europe's Action Plan for Armenia, Foreign Minister Mirzoyan made democracy the centerpiece of his speech, decisively stating that "Democracy in Armenia is now irreversible." This narrative was reiterated by Prime Minister Pashinyan at the Munich Security Conference, stating that the development and strengthening of democracy is of strategic importance for the Armenian Government. Clearly targeting the Western political elite, Pashinyan further enhanced the narrative by providing a regional scope, noting that for Armenia, the solution to regional problems revolve around democracy, transparency, dialogue and respect.
As Armenia sought to revamp its brand of democracy, the collective West, including France, Germany, and the United States, have anchored both the democratization narrative, as well as the regional security dynamics, through an anti-Russia lens, qualifying Russia as the primary culprit for all regional ills. In this context, the underlying discourse remains singular: not only is Russia unable to solve or be constructive in addressing the region's security problems, it is actually acting as a self-serving spoiler, thus requiring the active involvement of Europe and the United States as constructive remedies. Interestingly, whereas Azerbaijan joins Russia in fundamentally opposing such developments, Armenia remains committed to the Western reconfiguration. Even within the context of inviting a United Nations' presence in the conflict, Russia rejects the necessity of a UN mandate or the introduction of UN peacekeepers, thus seeking to keep the conflict within its domain of control. This remains consistent with Azerbaijan's position as well, for Baku also finds any UN intervention as an outcome that takes agency away from its localized domain of control. Official Yerevan, on the other hand, has been pushing for a UN fact-finding mission to Nagorno-Karabakh and the Lachin Corridor, thus appealing to the international rules-based order as a deterring remedy to Baku's aggression and Moscow's obstructionism. This comes on the heels of the decisive ICJ ruling against Azerbaijan, which has further internationalized the issue, transitioned it into the domain of international legal instruments, and potentially invites the involvement of the UN Security Council. The UN's Secretary General has explicitly noted the binding nature of the ICJ ruling, which has been reified through similar explicit statements by the European Union and the United States. Azerbaijan's attempts at obfuscatory interpretations of the ruling, on the other hand, have fallen flat, while Russia's silence has been just as telling. 
Resilience
When confronted by predatory neighbors, small states, specifically those with democratic characteristics, develop capabilities that incorporate the entirety of their social and state structures into a comprehensive and integrated configuration. This whole-of-government and whole-of-society approach enhances both the survivability and endurance of such small states. In the security literature, this is known as resilience. Complex and multi-tiered models of resiliency are the dominant approaches that small states, such as the Nordic states or the Baltic states, utilize to alleviate the drivers of crises and prepare their countries to adapt and recover from involuted shocks. Armenia not only faces a more precarious security situation than these small states, but it also suffers from underdeveloped institutions and infirm infrastructure. In this context, the entirety of Armenia's social and governmental approach must revolve around building resilience. 
A large body of research demonstrates that the need for resilience is "especially acute for developing of fragile states, as these countries must respond to compounding shocks across multiple domains, without the head start that their developed-world counterparts enjoy." A state's resilience and its capacity to adapt and absorb shocks, whether war or natural disaster, is also crucial for the ability of such a state to have success within the geopolitical arena that it competes in. Armenia's bolstering and building of resilience serves two strategic objectives: alleviating fragility and managing or mitigating shocks (whether these are incursions or hybrid operations by Azerbaijan, or the weaponization of energy and diplomacy by Russia). Research demonstrates that a "country's governance and political institutions generally undergird all other dynamics in determining how effectively that state can" absorb and endure shocks. 
Resilience can be defined as a country's ability to adapt, endure, and respond to stresses and shocks, with resiliency focusing on bolstering the overall performance of a system in the face of "unpredictable and often interconnected hazards." Empirical findings, however, demonstrate that three "superfactors" are exceptionally powerful in enabling a country to reinforce its resilience capabilities: control of corruption, societal trust, and high quality of political leadership. These findings denote that democratization also enhances security, as it bolsters resiliency and endurance. Contextually, democratic countries are the ones that control corruption, enjoy societal trust, and generally produce high quality of political leadership. Democratic governance and consolidation, in this context, is not simply an ideational preference for Armenia, but also an important security outcome. The extent to which the current government can enhance institutional reforms, democratic consolidation, and quality of governance, the more it will increase Armenia's capacity for resilience. In this context, the stronger a country's democracy and its democratic institutions, the more robust the resilience capacity of that country. It is for this reason, for example, that the resilience of the Nordic states are so robust, or how Finland and the Baltics stand out as models of small states with expansive resilience capabilities. 
Five governance characteristics are vital in building or effecting resilience: state capacity, selective decentralization, institutional memory, political inclusivity, and strength of civil society.    
State capacity pertains to the ability of the state and its institutions to synthesize information, coordinate government action, and constructively operationalize such actions when responding to shocks. State bureaucracies that are sufficiently resourced, professionalized, and low on corruption demonstrate the most efficacy when responding to crises. This is why institutions in democratic states are a lot more effective in bolstering resilience than in non-democratic states. Armenia's objective of building state capacity, in this context, is not only specific to good governance, or even democratic governance, but rather, developing or reforming its institutions to enhance resiliency capabilities. 
Considering the fact that Armenia's state system has always been heavily centralized, with excessive power being concentrated in Yerevan, selective decentralization is crucial to enhancing resilience capacity throughout the country. Selective decentralization allows for effective response to shocks, since it permits local officials to adapt and operate in specialized activities that are specific to their locality. Local officials generally know more about their resources and capabilities and have a better understanding of their constituents' needs, and as such, bureaucratic decentralization allows "crisis response to be locally appropriate and quicker." At the same time, the magnitude of decentralization does need to be mitigated, for ineffective decentralization may hamper state resilience, such as complicating coordination across various localities, or allowing for swift mobility of resources from one locality to the next. It is imperative for Armenia, therefore, to develop a healthy collaboration mechanism between local and central levels of government, as this will contribute to selective decentralization and increased resilience. The current state of the structural centralization of authority that exists in Armenia is not conducive to developing robust resilience capacity at the local level. 
States that have institutions that are designed to reproduce and build memory develop technocratic resilience, where lessons learned from prior crises enable such institutions to better perform during crises and shock. In this context, institutional memory is crucial in the development of response strategies, adaptivity, preparedness, and operationalization. In gauging the relationship between institutional memory and determinants of resilience, several key questions come to light. What is the technocratic institutional memory of Armenia's Ministry of Defense after the 2020 Artsakh War? Can institutional memory and lessons learned be traced to the 2016 Four Day War? What is the relationship between technocratic resilience from lessons learned in 2016 and 2020 and the outcomes from the September 2022 incursion by Azerbaijan? What institutional memory have Armenia's various bureaucracies developed after facing ten years of hybrid warfare activity by Azerbaijan, and have there been any observable response strategies, adaptivity, preparedness, or operationalization?  
Political inclusivity, and low levels of polarization, are crucial determinants of resilience, while elite cohesion, during times of shock, enhances societal perseverance in the face of crisis. In non-consolidated democracies, high levels of polarization are conducive to instability, as findings demonstrate that partially consolidated democracies are 30 times more likely to face domestic turmoil when faced with elite factionalism. The political climate in Armenia, within this context, creates barriers to bolstering resilience, as its illiberal opposition operates under a zero-sum logic, thus enhancing factionalism and polarization to maintain its political niche. The governing party, at the same time, instrumentalizes the scope of factionalism to exclude the illiberal opposition from the decision-making process. While in democratic states unity supersedes all political disagreements or animosities during times of crisis and shock, in Armenia, crisis and shock are viewed as forms of political opportunism by the given elites. Research demonstrates that countries like Armenia, that are emerging from conflict, or continue to suffer from a security dilemma, must prioritize inclusivity, or "inclusive-enough" decision-making, to mitigate fracture and fragility.  
Civil society organizations, and the overall vibrancy of civil society and its activities, can contribute exponentially to a state's resilience. Civil society organizations provide services, either in cooperation with the government or on their own initiative, that fill gaps in the needs of society, while at the same time being able to reach marginalized sectors. In this context, civil society organizations are well-equipped, relatively speaking, to serve as the first line of social defense against shocks. Further, civil society organizations are both important sources of information as well as communicating information, and during times of crisis and shock, these organizations may strongly enhance resilience. For civil society organizations to perform resiliency-bolstering functions, however, one important condition must be met: society and local communities must have important levels of trust towards these organizations. Fortunately for Armenia, civil society organizations have both high levels of legitimacy among the populace as well as high levels of trust. In this context, the more vibrant and strong Armenia's civil society grows, the more it can become an integral part of bolstering the country's resilience capabilities.      
In its totality, resilience is not a specific policy or a government program, but rather, a way of thinking, a logic of operation, a paradigm that defines a society's understanding and approach towards crisis and shocks. Resilience is a collective social mindset, yet one that is operationalized in both state institutions as well as non-state actors, such as civil society and the private sector. Resilience, as a principle, is incorporated into the country's security architecture as well as into its social and civilian policies. In this context, the paradigm of resilience guides policy development, enhances security strategy, strengthens social cohesion and collaboration, and serves to tie together the whole-of-government approach to a whole-of-society approach. As such, in the face of shock or crisis, the "we are all in it together" logic consumes the entirety of the country, and this holistic absorption of society is a distinct way of thinking that not only shapes state policy, but also citizen behavior. Resilience, in this context, becomes more than a policy or a doctrine, it becomes a way of life.
The Growing Russo-Azerbaijani Axis and Why Armenia Must Adopt a Porcupine Doctrine

Taking into consideration the security context in January and guided by a strategy of deterrence-by-denial, Armenia must develop a "porcupine doctrine" to deter Azerbaijan's objectives and the destabilizing designs of the Aliyev regime.
Read more
Ontological Security and Azerbaijan's Aversion to Peace

The security context in December showed that regardless of negotiations or the general contours of a potential peace treaty, actual and sustainable peace with the Aliyev Government will remain elusive. This month's security report introduces the concept of ontological security.
Read more
Deterrence by Denial and Azerbaijan's Aggressive Opportunism

The security context for the month of November demonstrates observable decline for Armenia as Azerbaijan intensified and amplified its hybrid warfare activities, attempting to neutralize Armenia's growing attempts at the diplomatization of its deterrence capabilities.
Read more
Hybrid Warfare and the Asymmetrical Disparity

The security context for the month of October can be better understood as the changing configuration between Armenia's implementation of its diplomatization-of-security doctrine against Azerbaijan's multi-tiered hybrid warfare doctrine.
Read more
Diplomatization of Security

Armenia's security situation remains precarious, as Azerbaijan has exponentially increased its use of interstate conflict mechanisms, undertaking both large-scale invasions as well as incrementally utilizing hybrid warfare to justify violations of the ceasefire.
Read more