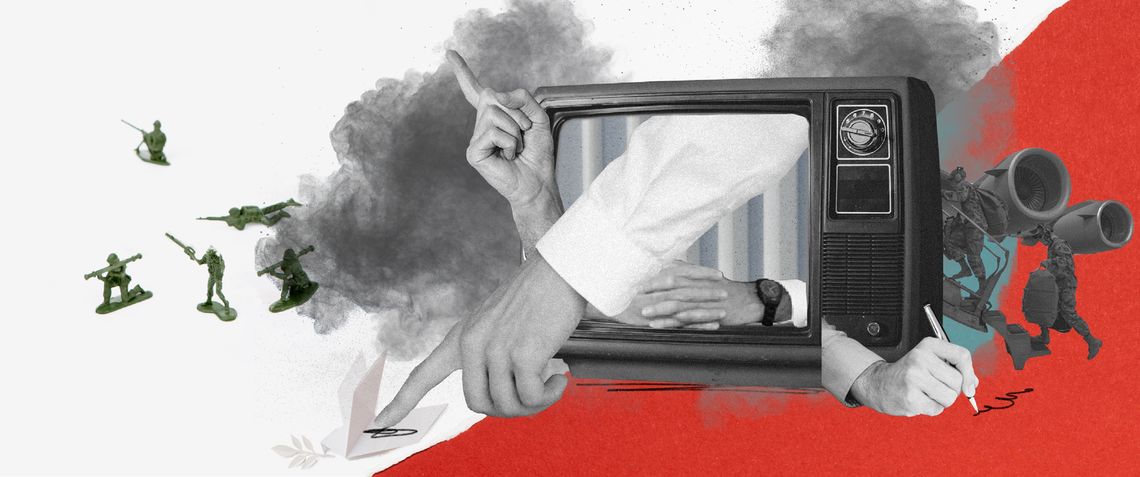 On May 12, 2021, just two days after the 7th National Assembly of Armenia was dissolved and the June 20 early election, which was supposed to solve the post-war domestic political crisis in Armenia, was confirmed, Azerbaijani forces invaded the sovereign territory of Armenia. This was not the first time Baku broke the November 9 trilateral ceasefire agreement but this obviously opened a new round of tensions between Armenia and Azerbaijan. What lies behind this provocation and what are Aliyev's short- and long-term objectives? It is no less important to understand what Turkey's role is in this latest phase. The answers to these questions can be found by analyzing the official, and sometimes non-official, discourses being held in Azerbaijan.
On May 10, two days before this provocation, Aliyev stated in an interview with AZTV: "Our next historical achievement will be to connect Zangilan, located in the Eastern Zangezur region, with our ancient land, Western Zangezur, and then to Nakhchivan and Turkey through Ordubad. I'm sure it will, I have no doubt. I want to say again that Azerbaijan will fulfill its responsibilities and do its best to ensure that there are no problems in the implementation of this project." This was neither the first nor the last time the Azerbaijani President brought up the topic of a "corridor," which implies territorial claims toward the internationally-recognized borders of the Republic of Armenia, specifically targeting Syunik—the southernmost region of the country. Two days after Aliyev's interview, on May 12, Azerbaijani soldiers under the pretext of "border adjustment", crossed Armenia's state border near Black Lake (Sev Lich) in the Syunik region, advancing 3.5 kilometers into the territory of the Republic of Armenia. The next day, another provocation in the direction of Gegharkunik region took place. Currently, after more than three months, in spite of diverse international calls, Azerbaijani soldiers still remain on the territory of Armenia. Moreover, according to Aliyev, "they are on their ancient lands and aim to strengthen their positions."
On July 22 in an interview to AZTV, Ilham Aliyev talked about the comments made by the President of the European Council Charles Michel during his press briefing in Yerevan. Particularly, Charles Michel, tackling the border issues, said the following: "The second point is the delimitation of disputed borders. On this subject, we hope it will be possible to engage in a process of dialogue and negotiation. And once a dialogue or negotiation has been established, it would be beneficial, in our view, to be able to withdraw troops from the disputed areas in order to ensure a sense of calm and cool-headedness during discussions on the delimitation of the borders." In his response to this statement, Aliyev retorted, "I don't agree with that. We consider that we are on our territories. I think it's the territory of Zangezur and it's our ancient land. And we are on our territories. We discussed the issue with Charles Michel during his visit, and I tried to explain that we are on our borders. And why did we appear there in May? Because before there was 2-3 meters of snow, and it was impossible. We came in May and set up the points we need and we are going to strengthen our positions there."
In the framework of the recent provocations, Azerbaijan is specifically targeting the directions of Syunik and Gegharkunik regions at the same time, keeping the direction of Yeraskh (in Ararat region), which is close to the border with Nakhichevan, as a "hotspot".
In the statements made for foreign (including Armenian) and domestic audiences, Aliyev simultaneously brings up two key subjects: a so-called "Peace Deal" and the "Zangezur Corridor". For instance, in his statement made on July 14, addressing the topic of a "peace agreement", Aliyev says, "We believe that the issue has been resolved, and there should be a peace agreement between Armenia and Azerbaijan. There must be recognition of each other's territorial integrity, recognition of borders and delimitation work must begin. I should also say that international organizations are now reacting positively to the delimitation work. If Armenia does not want to do that, it is up to it, but let them think carefully before it is too late. Just as in the past, had they voluntarily vacated our lands, they would not have been humiliated like that. Our proposal is the proposal of the winning country, the proposal of the powerful side, the offer of the victorious people. If there is an adverse reaction to this in Armenia, it is up to them. But again, they will regret it. From now on, we will only move forward."
Aliyev is not simply suggesting a "peace agreement" but threatening Armenia with a new war. Baku has a strategy to create new problems and make Armenia forget the previous ones, thus obtaining new bargaining tools. By saying "peace deal", Aliyev wants to take the future status of Artsakh off the table. Even if Armenia were to give up on the status of Artsakh, there is absolutely no guarantee that an Azerbaijani attack against Syunik to establish a "Zangezur Corridor" will not come anyway. Aliyev highlights, "The East Zangezur economic zone has been established. Armenia has now raised hysteria about this issue. There is no need for that because East Zangezur is our historical land. West Zangezur is our historical land. We cannot forget history. We cannot become hostages of anyone's political interests. Let them look up historical documents and maps and see when the Soviet government tore Zangezur apart from Azerbaijan and handed it over to Armenia. It is relatively recent history—101 years ago. So why should we say that this didn't happen? Why? We are telling the truth. It is the land of our ancestors: the whole of Zangezur–East and West Zangezur. In Armenia, they now say that Ilham Aliyev is making territorial claims. If there is East Zangezur, then there is also West Zangezur. Yes, West Zangezur is our ancestral land. I said that we have to return there. I said that ten years ago. All my speeches are available in the media. I said that it is the land of our ancestors, and we must return there. We will and we are already returning there. No one can stop us. We will definitely return because there is no other way. When all communications are opened, we, the people of Azerbaijan, will return to their ancestral land, of course. The 10 November Trilateral Declaration states: all refugees must return to their homeland. Our native land is Zangezur; our native land is Goycha district, Iravan. We will definitely return there."
Not surprisingly, Aliyev is not alone in his rhetoric. For instance, discussions were being held in the Parliament (Milli Meclis) of Azerbaijan about "Zangezur". During the last session before Parliament's summer leave, the topic of Azerbaijani territorial claims toward the Republic of Armenia came up. A few MPs complained that there are "strange" discussions within Azerbaijani society, specifically on social media, that Azerbaijan needs to stop having territorial claims toward Armenia. This unusual and provocative debate was concluded by the words of Deputy Speaker Fazail Ibrahimli, who literally said, "Poor Narimanov was forced to agree with this decision. Here we are no longer talking about the transfer of Azerbaijani lands to Armenia, but about the destruction of the Turkic belt. This issue [Zangezur] is no less important than the return of Karabakh."
Obviously, Baku is quite direct in openly speaking about its main objectives:
First, Aliyev wants to prevent any discussion on the status of Nagorno-Karabakh. Recently, PM Nikol Pashinyan mentioned that the most important item on the agenda is the issue of clarifying the status of Artsakh. The necessity to find a political and comprehensive solution to the conflict was also brought up in the statement of the OSCE Minsk Group Co-chairs. Azerbaijan aims to change this discourse.
Second, Baku uses force and initiates new clashes to make Armenia agree to a quick border demarcation finalized by a "peace agreement". However, the beginning of demarcation and delimitation with a possible "peace treaty" on Baku's terms is quite problematic for Armenia, especially under direct security threats and without proper international engagement.
Third, the "Zangezur Corridor" and Aliyev's insistence on this subject is mostly supported by Turkey, as reflected in the recently-signed "Shushi Declaration."[1] This declaration pointed out that our two neighbors aim to solve regional issues jointly. This is not only a direct threat to the security of Armenia, but also endangers broader regional stability. Aliyev, in his most recent interview with CNN Turk, mentioned that Turkish-Azerbaijani unity is already a regional factor. Two days after this interview, however, skirmishes along different parts of the border took place, resulting in the death of two Armenian servicemen.
Turkey and Azerbaijan have total consensus on the "corridor" issue and have set their eyes on Armenia's Syunik region, aiming to unite the "Turkic world".
The success of the Azerbaijani military in the 2020 Artsakh War was followed by Aliyev's provocative and harsh rhetoric, accompanied by new border provocations. At the same time, this process coincides with Azerbaijani-Turkish joint military exercises, discussions on Pakistan's possible engagement in the region and news about a new arms deal with Israel. These developments reveal that Azerbaijan is not going to work for regional peace and stability. Moreover, together with Turkey, they aim to change the regional structure at the expense of Armenia's security interests and needs. Maybe the long-term goal is to drive out Russia from this region, but that's another topic of discussion.
———————-
[1] The parties note that the opening of the "Zangezur Corridor" (note that the term "corridor" is not highlighted in the November 9, 2020 trilateral statement signed between Armenia, Azerbaijan and Russia), which will connect Azerbaijan and Turkey through the western regions of Azerbaijan and the Nakhchivan Autonomous Republic, and the construction of the Nakhchivan-Kars railway will contribute to the intensification of transport and communication ties between the two countries.