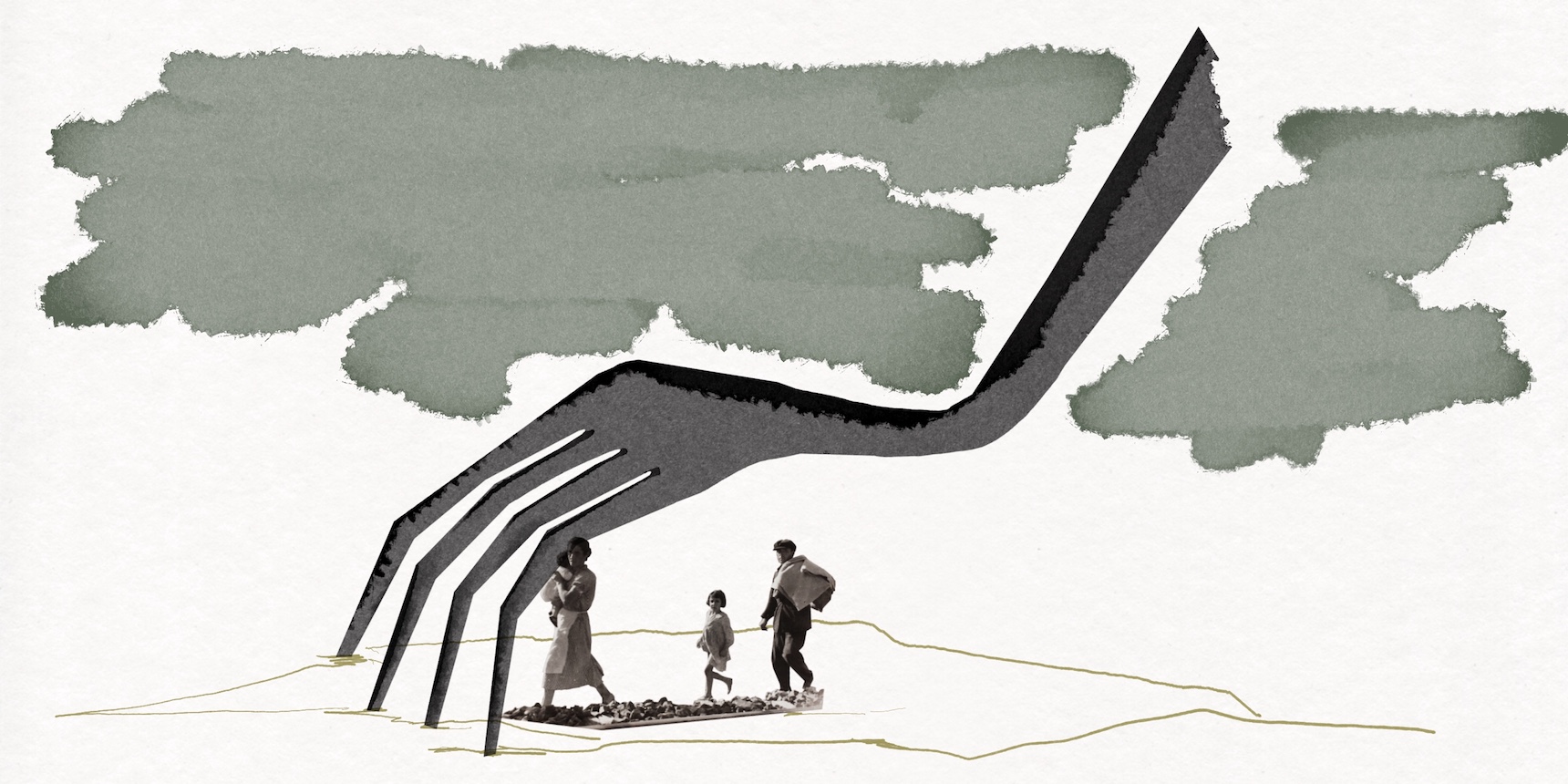 Part I of this article addressed scenarios that Azerbaijan is trying to impose on the Armenians of Nagorno-Karabakh (Artsakh), including a scheme similar to the evacuation of the Finns from Karelia in the 1940s, integration as a means of subjugation, cutting the link with Armenia to deprive ethnic identity, and denial of not only external but also internal self-determination.
This article addresses the Holodomor-like deprivation of food as a weapon of subjugation and ethnic cleansing. After months of gradually deepening the blockade and experimenting with various methods of coercion to force Armenians out of Nagorno-Karabakh, Azerbaijan seems to have found a slow-paced but high-impact weapon – deliberate starvation.
Genocide Studies About the Use of Starvation as a Weapon
Raphael Lemkin, the author of the term "genocide" who was also instrumental in the recognition of genocide as a crime by the United Nations, has noted that "genocide could be covert as well as overt."[1] Among other weapons of genocide, such as extermination and subjugation, he sought to criminalize starvation. Although he did not accomplish it, the general definition and criteria of genocide imply that it may cover starvation as one of its methods. 
Sociologist and historian Nusan Porter included starvation "as a platform for genocide". He developed a definition of genocide pointing out the deliberate destruction of a people by the perpetrators, whether achieved by means of starvation or economic or biological means.[2]
According to George Weisz, if food scarcity or famine are deliberate strategies, the only suitable term for them is "starvation genocide." However, starvation and other imposed conditions leading to extermination of a group were not directly defined as genocide in the 20th century.
Starvation As a Weapon of Warfare and Genocide in International Law
The 1948 Convention on the Prevention and Punishment of the Crime of Genocide defines genocide as "deliberately inflicting on the group conditions of life calculated to bring about its physical destruction." To constitute genocide, there must be a proven intent on the part of perpetrators to physically destroy a national, ethnical, racial or religious group.
The 1949 Geneva Convention IV provides that during a siege "Each High Contracting Party shall allow the free passage of all consignments of medical and hospital stores and objects necessary for religious worship intended only for civilians of another High Contracting Party, even if the latter is its adversary. It shall likewise permit the free passage of all consignments of essential foodstuffs, clothing and tonics intended for children under fifteen, expectant mothers and maternity cases."
International humanitarian law prohibits starvation of civilians as a method of combat both in international and non-international armed conflicts, respectively in the 1977 Additional Protocols I and II to the 1949 Geneva conventions. 
The 1994 San Remo Manual states that "the declaration or establishment of a blockade is prohibited if it has the sole purpose of starving the civilian population or denying it other objects essential for its survival… If the civilian population of the blockaded territory is inadequately provided with food and other objects essential for its survival, the blockading party must provide for free passage of such foodstuffs and other essential supplies.[3]
The 1998 Rome Statute of the International Criminal Court defines that "[i]ntentionally using starvation of civilians as a method of warfare by depriving them of objects indispensable to their survival, including wilfully impeding relief supplies as provided for under the Geneva Conventions" constitutes a war crime in international armed conflicts.
In 2018, the UN Security Council adopted Resolution 2417 drawing attention to the link between armed conflict and conflict-induced food insecurity and the threat of famine, and strongly condemning starvation of civilians, unlawfully denying humanitarian access as a warfare tactic. It called on all parties to armed conflict to comply with their obligations under international humanitarian law regarding the protection of civilians and on taking care to spare civilian objects, stressing that armed conflicts, violations of international law and related food insecurity could be drivers of forced displacement. The UN Security Council also recalled that it could consider adopting sanctions, where appropriate and in line with existing practices, that would apply to individuals or entities obstructing the delivery or distribution of humanitarian assistance to civilians in need.
The Practice of the Use of Starvation as a Weapon
Starvation as a weapon for warfare has been used since ancient times. Starvation-related deaths were used deliberately during the First and Second World Wars and in other conflicts. On July 31, the de facto President of Nagorno-Karabakh requested the former prosecutor of the International Criminal Court Luis Moreno Ocampo to assess whether the blockade imposed by Azerbaijan is a genocide, and published an independent legal opinion on August 8. He pointed out several cases from the 20th century when starvation was used as a weapon of warfare or genocide. He has noted its use by Ottoman Turkey against Armenians in 1915, by Nazi Germany against Jews and Poles in 1939, Russians in Leningrad (now Saint Petersburg) in 1941, Cambodians in 1975/1976 and in Srebrenica in the winter of 1993/1994. 
Based on several documents supplying evidence of atrocities committed during the First World War, the 1919 Report submitted to the Preliminary Conference of Versailles by the Commission on Responsibility of the Authors of the War and on Enforcement of Penalties, lists "deliberate starvation of civilians" as a violation of the laws and customs of war which should be subject to criminal prosecution.
The Ottoman Empire deliberately used it as one of the tools for the Armenian genocide during the death marches of Armenians in the Syrian dessert Der Zor in 1915. Starvation was used by the Young Turk regime as a deliberate policy against the Armenians as a method of killing, "partly for plausible deniability and partly for the prolonged suffering it caused, resulting in the eradication of Armenian identity."[4] 
Starvation or Holodomor (in Ukrainian – "driving to death by hunger") caused millions of deaths in Soviet Ukraine in 1932-1933. There is a consensus among scholars that the cause of starvation in Ukraine was man-made but scholars are divided about its recognition as a genocide. Some of them conclude that the famine was planned and exacerbated by Stalin to eliminate the Ukrainian independence movement. Lemkin wrote that the Holodomor "is a classic example of the Soviet genocide, the longest and most extensive experiment in Russification, namely the extermination of the Ukrainian nation."[5] Others suggest that it was the consequence of Soviet industrialization and collectivization to which Ukrainians tried to oppose because of which their food was confiscated. As of July 2023, the Holodomor has been recognized as a genocide against the Ukrainian people carried out by the Soviet government by the European Parliament and 34 countries, including the U.S. and most EU member states. 
According to Lemkin, nothing was technically and militaristically more conducive to starvation than the new Nazi Order in Europe, referring to Marshal von Rundstedt's speech at the Wehrmacht Academy in 1943: "One of the great mistakes of 1918 was to spare the civil life of the enemy countries. …We are therefore obliged to destroy at least a third of their inhabitants. The only means is organized underfeeding which in this case is better than machine guns."[6] The Nazi regime developed a "Hunger Plan" and combined killing and starvation, including but not limited to the death of 500,000 people from starvation and disease in Austerlitz.
Starting in 1992, Serbia set out to "ethnically cleanse" Bosnian territory by surrounding Sarajevo and systematically removing Bosnian Muslims, depriving them of essential supplies, later attacking them with military equipment, forcing them into concentration camps and starving them there. The International Court of Justice ruled that "deprivation of food, medical care, shelter or clothing" constitute Genocide within the meaning of Article II(c) of the Genocide Convention. 
Finally, the most recent suspension of the deal by Russia to allow for the export of grain from Ukraine has driven up global prices, and has been severely criticized by Josep Borrell, the EU high Representative for Foreign Affairs and Security Policy, and Anthony Blinken, the US State Secretary. On August 3, the UN Security Council convened a meeting on food insecurity in armed conflict. Blinken, who chaired the meeting, urged all countries to tell Russia to stop using the Black Sea as blackmail and treating the world's most vulnerable people as leverage. "Every member of the United Nations should tell Moscow 'enough'." 
Blinken announced that nearly 90 countries had backed a short U.S.-drafted communique in which they commit "to take action to end the use of food as a weapon of war and the starvation of civilians as a tactic of warfare."
Deputy Foreign Minister of Armenia Vahe Gevorgyan also participated in and delivered remarks at the UN Security Council open debate on "Famine and conflict-induced global food insecurity"  and presented the dire humanitarian situation in Nagorno-Karabakh. The representatives of France and Switzerland referred to the food security problems in Nagorno-Karabakh, including the disruptions of ICRC access during the session.
Independent Expert Opinions on the Impact of the Blockade of the Lachin Corridor
On August 3, 2023, a group of UN experts expressed alarm over the ongoing blockade of the Lachin Corridor by Azerbaijan, pointing out that it "has created severe shortages of essential food staples including sunflower oil, fish, chicken, dairy products, cereal, sugar and baby formula," as well as warned about the rapidly depleting medical care. They urged authorities in Azerbaijan to "allow for the unimpeded flow of humanitarian assistance to the civilian population," and "to ensure the safety, dignity, and well-being of all individuals…"
Finally, in his expert opinion "Genocide against Armenians in 2023" released on August 7, Ocampo suggests that "the blockade of the Lachin Corridor by the Azerbaijani security forces impeding access to any food, medical supplies, and other essentials should be considered a Genocide… Starvation is the invisible Genocide weapon… Without immediate dramatic change, this group of Armenians will be destroyed in a few weeks…." He also noted that it will "close a tragic circle" because "[t]he treatment of the Armenians by the Turkish rulers in 1915 provides the paradigm for the Genocide provision dealing with imposition of conditions of life." Ocampo suggests that the UN Security Council should refer the situation to the International Criminal Court, because Azerbaijan is not a signatory to the statute that created the court.
Denial and Obstruction by Azerbaijan
Azerbaijan has been ignoring the trilateral November 2020 ceasefire statement, which provides free and secure movement of persons, vehicles, and cargo along the Lachin Corridor, the orders by the International Court of Justice and the European Court of Human Rights. Baku is also ignoring calls to open the Lachin Corridor by the Secretary Generals of the UN and the Council of Europe, senior officials of the EU, U.S and other actors, including Borell and Blinken. 
Azerbaijan denies fact-finding or humanitarian access of any international actor to Nagorno-Karabakh, including a humanitarian airlift by the UN WFP or USAID, human rights monitors by the UN or the Council of Europe, or any other organization. It has increasingly turned Nagorno-Karabakh into a gray zone or rather, a big concentration camp. In comparative terms, even Omar al-Bashir, the Head of State of Sudan, who was charged by the International Criminal Court for five counts of crimes against humanity committed in 2003-2008 in Darfur, authorized the humanitarian airlift by the UN WFP during the conflict there.
On July 26, the government of Armenia sent a humanitarian convoy with emergency supplies for Nagorno-Karabakh, which was obstructed by Azerbaijan at the entrance to the Lachin Corridor and did not receive any support by the Russian peacekeepers either.
Russian peacekeepers deployed in Nagorno-Karabakh, based on the 2020 November ceasefire statement, have been increasingly conceding their role to Azerbaijani security services, are not taking any measures to restore even partial access through the Lachin Corridor and receive supplies exclusively for their own needs through helicopters.
Azerbaijani Armed Forces constantly open fire at civilians in Nagorno-Karabakh who attempt to harvest agricultural products in the very few remaining lands of Nagorno-Karabakh after losing large swathes of territory in the 2020 war.
The representative of Azerbaijan's President for Special Assignments Elchin Amirbayov, in his interview to the French newspaper Le Monde repeated unsubstantiated allegations of smuggling and the "offer" to use the Aghdam road, suggesting that "If you are really starving, you shouldn't set conditions." In response, Special Envoy of Armenia Edmon Marukyan underscored that "Azerbaijan must stop weaponizing hunger as a political tool against the people of Nagorno-Karabakh to force them accept their 'conditions', which is a crime against humanity." 
As a justification for the total blockade, Azerbaijan resorts to the principle of territorial integrity as a mantra, taking advantage of its increased importance in light of the Ukraine crisis. Azerbaijanis claim that since Nagorno-Karabakh is considered part of Azerbaijan by most of the international community, and even with the PM of Armenia verbally recognizing it as such on May 23, 2023, it is their right to install a checkpoint and prohibit the use of the Lachin Corridor, and interprets Armenia's support for Nagorno-Karabakh Armenians as intervention in its domestic affairs. Baku insists that it is entitled to treat the Armenians in Nagorno-Karabakh the way it wishes, denying any status to the Armenians, and expressing dubious readiness to grant them only basic rights in line with the constitution of unitary and autocratic Azerbaijan. 
Reportedly, Azerbaijan is refusing the offer by the United States to organize a meeting between Baku and Stenapakert in a neutral location and with  international facilitation. They are insisting on meeting with representatives of Nagorno-Karabakh in Azerbaijan, without international mediation and only with one agenda item – the Azerbaijani version of integration, i.e. subjugation.
Disinformation and Harassment 
Azerbaijan conducts an aggressive campaign of disinformation and false narratives, on one side refuting that they have imposed a blockade and on another – distorting the essence of ICJ orders and not acknowledging the requirement to open the Lachin Corridor.
Moreover, Baku mocks the situation, claiming that even if there is a blockade, it is self-imposed since Armenians refuse to accept aid from Azerbaijan through the Aghdam road. Azerbaijani propagandists have even invented the term "self-genocide".
The Azerbaijani propaganda machine shows videos of occasional transfers of critically ill patients to Armenia by the ICRC as the new normal, moreover, as an act of generosity pending their authorization and only intermittently since mid-June. Currently, patients from Artsakh being transferred are being scrutinized, and are even subjected to imposed medical check-ups by Azerbaijani doctors, and they, especially men, don't know whether they will be allowed to pass or not after the arbitrary detention of Vagif Khachatryan.  
Azerbaijani officials and diplomats on one side and activists and regular social media users target not only Armenian officials and public personalities but also any foreign and international official, organization – whether governmental or non-governmental, human rights watchdog or defender, activist and journalist — to online harassment, accusing them in corruption or being a victim of Armenian propaganda.
Azerbaijani activists fiercely post pictures of food, weddings and birthday parties taken from the social media users in Nagorno-Karabakh before the situation became dire several weeks ago. They aim to prove that there is no blockade and Armenians live a lavish life there, unable to hide their bitterness about the resilience of the people of Artsakh and normalcy of their earlier life.
Conclusions
Armenians are often blamed for exaggerating the threat of genocide; however, in the current situation all the scenarios reasonably lead to ethnic cleansing through different methods. It can be stated that a genocide is already in progress since the lack of food over the last several weeks has already resulted in the visible loss of life and intensifying short- and long-term health impact on the significant part of the population of Nagorno-Karabakh. Armenians in Nagorno-Karabakh are being subjected to collective punishment for their quest for self-determination, which is against international law, as explained in Part I of this article. Azerbaijan is attempting to impose the following choices:
a)To relinquish their ethnic identity, the link with Armenia, political and civil rights,  the right to security and self-defense, and to subjugate to total Azerbaijani control;
b) Request for evacuation;
c) Experience serious bodily/mental harm to the group, and physical destruction in whole or in part, which are both indicators of genocide in line with the 1948 Convention;
d) Be subjected to yet another military aggression similar to the scenarios of the Sarajevo siege, Srebrenica massacre and the armed conflict in Kosovo under the Milosevic regime that will be articulated in Part III of this article.
The replacement of the Lachin Corridor with the Aghdam road, and Armenian or international humanitarian assistance with aid from Azerbaijan as suggested by Baku is not a solution. In the conditions of total lack of trust and constant coercion and blackmail, receiving aid from Azerbaijan through the Aghdam road is unacceptable for Nagorno-Karabakh Armenians for a number of reasons:

a) They find it degrading and morally wrong to accept humanitarian aid from the perpetrator of the humanitarian crisis;
b) They know that they would receive "Food for Subjugation", i.e. submission to Azerbaijan's unacceptable demands, in particular, accepting the loss of the link with Armenia, dissolution of self-governance institutions and the self-defense force as articulated in Part I of this article;
c) Total lack of trust, resulting in basic food security concerns based on the experience from the Soviet period and 1990s.
d) Suspicion that using the Agdham road will allow an access for Azerbaijani authorities, armed forces and security services to enter the Armenian-populated part of Nagorno-Karabakh, establish full control and further deepen insecurity.
Finally, Azerbaijan's behavior hijacks peace talks facilitated by the United States and the EU, and any opportunity for confidence building and reconciliation. Azerbaijan seems to believe that its current military dominance entitles it to ignore the international order and exercise coercion to achieve maximalist outcomes. Thus, it obstructs the conclusion of a peace agreement, since Armenia has already made maximum unilateral concessions, and any further concession would mean to condemn Nagorno-Karabakh Armenians to ethnic cleansing or losing its territorial integrity and viability as a sovereign state.
Armenia's verbal recognition of the territorial integrity of Azerbaijan doesn't give it a green light to carry out ethnic cleansing and genocide of Armenians in Nagorno-Karabakh. It can be recalled here that The Gambia, a Western African nation, filed an application to the ICJ regarding the South-Eastern Asian country Myanmar's violation of the Genocide Convention against its Rohingya group in 2019, without even having any ethnic commonality with it, and the Court confirmed its jurisdiction and the admissibility of The Gambia's application in 2022. Armenia cannot refuse from its moral obligation to support Armenians in Nagorno-Karabakh. Armenia's recognition of Azerbaijan's territorial integrity also increases the responsibility of the international community, in particular that of mediators, for the dignified life, security and human rights of Nagorno-Karabakh Armenians in their indigenous homeland.
Part III of this series will present other potential scenarios of this situation – the Sarajevo siege, Srebrenica massacre and the Kosovo armed conflict, and will aim to make recommendations for the prevention of scenarios reflected in Parts II and III.
Footnotes:
[1] Weisz GM. Starvation Genocide and the Triumph of Raphael Lemkin. Rambam Maimonides Med J. 2022 Apr 26;13(2):e0013. doi: 10.5041/RMMJ.10466. PMID: 35290179; PMCID: PMC9049151.

[2] Porter JN. 
Genocide and Human Rights: A Global Anthology.
 Lanham, MD, USA: University Press of America; 1982. [
Google Scholar
]

[3]  Louise Doswald-Beck (ed.), San Remo Manual on International Law Applicable to Armed Conflicts at Sea, 12 June 1994, Prepared by international lawyers and naval experts convened by the International Institute of Humanitarian Law, Cambridge University Press, Cambridge, 1995, §§ 102–103.

[4]  Shirinian, G. N. (2017). Starvation and Its Political Use in the Armenian Genocide.
Genocide Studies International
,
11
(1), 8–37.
https://www.jstor.org/stable/26986058
[5]
Lemkin, Raphael
 (2008). "Appendix A Speech: "Soviet Genocide in the Ukraine"". In Luciuk, Lubomyr Y.; Grekul, Lisa (eds.). Holodomor: Reflections on the Great Famine of 1932-1933 in Soviet Ukraine. pp. 235–242. 
ISBN
9781896354330
.

[6] Lemkin R. Genocide – A Modern Crime. [accessed February 10, 2022];
Free World. 
1945 4:39–43. Available at: 
http://www.preventgenocide.org/lemkin/freeworld1945.htm
. [
Google Scholar
]

What are Azerbaijan's real intentions in relation to Nagorno-Karabakh? In this in-depth analysis, Sossi Tatikyan presents a number of similar scenarios, from the evacuation of Finnish Karelia during WWII to integration as a means of subjugating the people of Artsakh.
Read more

The humanitarian crisis in Artsakh (Nagorno-Karabakh) has reached a tipping point. For almost eight months, the Lachin Corridor has been under a blockade and since June, delivery of humanitarian aid by the International Committee of the Red Cross (ICRC) and Russian peacekeepers, has also been blocked by Azerbaijan. Live updates from the month of August as the siege of Artsakh continues.
Read more