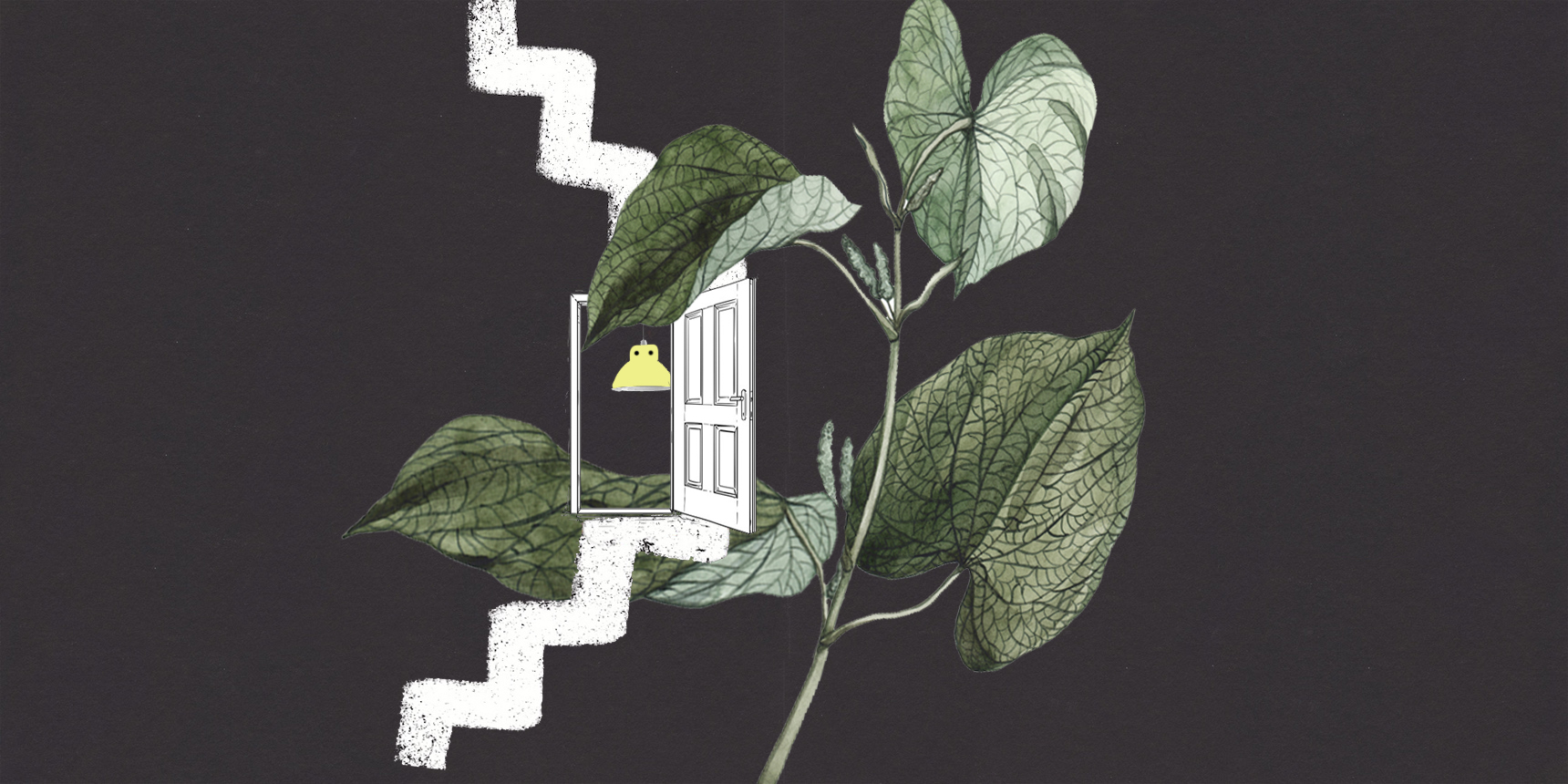 Azerbaijan's ambush in Nagorno-Karabakh (Artsakh) on March 5, 2023, resulting in the killing of three policemen of Nagorno-Karabakh and followed by the killing of two servicemen of the Azerbaijani Armed Forces, indicate the increased volatility of the security situation in Nagorno-Karabakh that adds to its deteriorating humanitarian situation after nearly three months of blockade. 
This is yet another violation by Azerbaijan of the November 2020 trilateral ceasefire statement. Since the end of the 2020 war, major violations in Nagorno-Karabakh include the December 2020 occupation of the last two villages, an ancient monastery and a strategic mountain in the Hadrut region; the capture of a village and another strategic hill in Askeran province in March 2022; a military offensive resulting in casualties near the original route of the Lachin Corridor in August 2022, forcing the Armenian side to prematurely change the route to a less secure alternative one; and its ongoing blockade of the Lachin Corridor since December 12, 2022. Apart from this, there have been incidents of killing, kidnapping and intimidating civilians while they were conducting livelihood or work activities, and the systematic blockage of gas and electricity supply from Armenia, resulting in disturbing levels of overuse of the hydropower of the Sarsang water reservoir. 
Nagorno-Karabakh has seen two large-scale wars — in 1988-1994 and 2020 — and the smaller Four-Day April War in 2016, to impose a military solution to the conflict. The threat of oppression and ethnic cleansing of its indigenous Armenian population is high, and the international community has a responsibility to prevent it. The authorities of Armenia have reiterated the necessity of an international fact-finding mission to the Lachin Corridor and Nagorno-Karabakh and international guarantees for the security and rights of Nagorno-Karabakh Armenians.
Disinformation Campaign As an Instrument of Hybrid Warfare
This latest incident was accompanied with an aggressive disinformation campaign by Azerbaijani diplomatic corps, experts and other social media users, and explicit threats by Azerbaijani authorities for worse provocations to follow. Without any evidence, Azerbaijan's official bodies typically spread disinformation about weapons and ammunition being transferred from Armenia to Nagorno-Karabakh before another and larger provocation. However, videos and photos of the incident and its aftermath prove that the targeted microbus, carrying four policemen with documents and a service pistol in the vehicle, was traveling within Nagorno-Karabakh for a duty shift. The Russian peacekeeping mission has also published a statement and pictures verifying it. 
Moreover, two days before the ambush, Azerbaijani Armed Forces violated the cease-fire and shot at surveillance cameras of the Nagorno-Karabakh self-defense force in the same area, most likely aiming to hide the real nature of the planned attack. Azerbaijani officials and private Azerbaijani users claim on Twitter that the local Armenian civilian policemen of Nagorno-Karabakh are "remnants of the Armenian army" or "illegal Armenian Armed Forces", and at time even "terrorists", in violation of the cease-fire statement, and Azerbaijan has the right to "eliminate" them. Thus, they deliberately do not acknowledge the distinction between the Armed Forces of Armenia and the local Nagorno-Karabakh self-defense force while Armenia has no armed forces in the territory any longer, and the Nagorno-Karabakh defense force is not banned in line with the trilateral ceasefire statement. They don't acknowledge the distinction between the local self-defense force and the civilian police either. Thus, they themselves violate the cease-fire statement, crossing the Line of Contact and killing personnel of the Nagorno-Karabakh Armenian civilian police. 
In general, warmongering, disinformation and false narratives against Armenia and Armenians in Nagorno-Karabakh are articulated in the communications of the political leadership and diplomatic corps, as well as public figures, experts and regular users of social media. Twitter has become a tool for hybrid warfare for Azerbaijan, used to spread never-ending old and new false narratives about Armenia and Nagorno-Karabakh. Azerbaijan also started organizing sponsored trips of foreign journalists and influencers to Azerbaijan, choosing those who don't have knowledge about the complicated dynamics of the region and the conflict, presenting Azerbaijani propaganda to them during the tours. The destinations have included the Lachin Corridor, where since February 2021, international journalists and NGOs have been prevented from entering the territory and even Armenian journalists haven't been allowed to access the Lachin Corridor since the beginning of the blockade. 
In a plenary session "Moving Mountains? Building Security in the South Caucasus" organized at the Munich Security Conference on February 18, Azerbaijani President Ilham Aliyev delivered a speech containing the usual aggressive Azerbaijani narratives against Armenia and Nagorno-Karabakh, resembling war propaganda, while Armenian Prime Minister Nikol Pashinyan's speech was constructive, reconciliatory and peace-oriented. 
Motivations for the Provocation
Azerbaijan's agenda is to continue to capitalize on its military victories against Armenians, meaning both Nagorno-Karabakh and the Republic of Armenia in 2020-2022. However, currently it feels restrained to launch new military offensives or

creeping annexation

of the Republic of Armenia since October 2022 due to the

deployment

of consecutive short-term and long-term EU Missions in Armenia under the Common Security and Defense Policy deployed after Azerbaijan annexed at least 150 sq km territory of Armenia-proper.  Even if Azerbaijan and Russia are

questioning

the legitimacy of the EU mission in Armenia, it has been established in the territory of the Republic of Armenia upon the request of the Armenian Government, by the

decision

of the European Union Council based on the consensus of all EU member states. Therefore it has political leverage and serves as a soft deterrent.

As a result, Azerbaijan has redirected its military actions against Nagorno-Karabakh which is more vulnerable as an unrecognized de facto state entity claiming self-determination, under the protection of a unilateral Russian peacekeeping contingent based on the trilateral

statement

between Azerbaijan, Armenia and Russia, without an international mandate from the UN or the OSCE.

Azerbaijan has been aiming to achieve a number of short-, mid- and long-term

objectives

since December 12, 2022, when it blockaded the Corridor. Almost no one believes the

fairy tale

of environmental motivations of the protests by pseudo-activists. Aliyev seems to have

understood

by now that Baku won't be able to extract an extra-territorial corridor from Armenia in exchange for opening the Lachin Corridor, which was a strategic objective of this performance. Most likely in order to save face, he

ruled out

negotiations with Nagorno-Karabakh's State Minister Ruben Vardanyan in his speech at the Munich Security Conference, who was

dismissed

briefly after. However, as the Artsakh authorities and liberal expert community of Armenia stressed, the dismissal likely stemmed from internal political reasons, and was not related to Aliyev's demand. 
Azerbaijan is still trying to achieve its other objectives: 
Install a checkpoint in the Corridor, in addition to

the already existing checkpoints of the Russian peacekeeping contingent,

which would not resolve the issue of freedom of movement between Nagorno-Karabakh and Armenia but would deepen it further, since it could lead to an increased sense of insecurity. As documented by international watchdogs, Azerbaijani authorities are so repressive that they even practice

transnational repression

toward Azerbaijani activists critical of the Azerbaijani government. In that case, it is not hard to imagine how Azerbaijani security services controlling any checkpoint would treat the Armenians of Nagorno-Karabakh. It will most likely lead to the arbitrary arrests of Nagorno-Karabakh Armenian officials of local self-governance bodies and men of military mobilization age, and harassment of women and children as manifested in the incident of

intimidating children

trying to return from Armenia to Nagorno-Karabakh on January 17. At the same time, Artsakh authorities have discussed the possibility of

X-Ray screening

at the entry to the corridor with Azerbaijan's representatives, which is also in line "with the spirit of

transparency

about what is being transported on the Lachin road."

Eventually, depopulate the Armenians of Artsakh from their indigenous land, an intention manifested in the

statement

by Azerbaijani President Aliyev on January 10 that "whoever does not want to become our citizen, the road is not closed, it is open," implying that only the entry to the territory is closed and encouraging Armenians to leave. Azerbaijani authorities may also hope that once the corridor opens, a significant part of the Armenian population would leave voluntarily. The choice between living in one's indigenous homeland and living a normal life will depend on the level of resilience of the Armenians in Nagorno-Karabakh, which Azerbaijan is trying to break through the blockade. 

The possibility of a worse scenario of

ethnic cleansing

through military aggression and massacres is also probable, especially based on the history of the

massacres of Armenians

in Shushi in 1920; Sumgait and Kirovabad (now Ganja) in 1988 and Baku in 1990; Operation "Koltso" (Ring) that ethnically cleansed Shahumyan, Getashen and Martunashen in 1991; the Maragha massacre in 1992; and

war crimes

committed during the 2020 war, such as torturing and killing civilians that had stayed behind in Hadrut. 
Despite significant criticism against Azerbaijan, the UN Security Council emergency session on the blockade of the Lachin Corridor convened on December 23, 2022, did not result in the adoption of a statement. According to both Armenian and Azerbaijani sources, Russia, Albania and the United Arab Emirates blocked the adoption of the draft statement proposed by France. Baku has also mentioned the United Kingdom among opposing countries, in spite of the critical statement of the UK representative to the UN urging the opening of the Corridor. While the failure of the UN Security Council to reach a consensus is not a big surprise in the current polarized global and regional situation, Azerbaijan presented the failure of a UN Security Council statement as its diplomatic victory over Armenia and France… However, statements, calls and motions by major actors of the international community, including the UN, EU, OSCE, the United States, France, European Parliament, Council of Europe, and others condemning the blockade and urging Azerbaijan to lift it, continued throughout January and February. 
On February 23, Azerbaijan experienced a double legal defeat in the International Court of Justice (ICJ). Armenia's request for provisional measures was partially satisfied, most importantly, the court ordered Azerbaijan to urgently "take all measures at its disposal to ensure unimpeded movement of persons, vehicles and cargo along the Lachin Corridor in both directions." The ICJ also unanimously rejected Azerbaijan's counter-request for provisional measures based on the claim that "Armenia was sponsoring or supporting the planting of landmines and booby traps in Azerbaijan." This is the second time the ICJ is satisfying Armenia's requests for interim measures in a case under the International Convention on the Elimination of All Forms of Racial Discrimination, which indicates that the Armenian claim about state-sponsored ethnic hatred and discrimination in Azerbaijan towards Armenians is partially proved.
Reacting to the ICJ orders, Azerbaijan's diplomatic corps first tried to prove that Azerbaijan had not been defeated in the ICJ. It also failed since the UN, EU, the United States, France and other EU member countries made statements underlining the legally binding nature of ICJ decisions and urging Baku to comply with them. After a few days, Azerbaijan started repeating its claim that Armenia is transporting weapons to Nagorno-Karabakh, at the same time insisting that there is no enforcement mechanism for the implementation of ICJ orders. It seems that Azerbaijan was trying to delegitimize the ICJ decision through this provocation to justify its non-implementation.
The Issue of Self-Determination, Security Guarantees and Rights
Azerbaijan claims that Armenian support for Nagorno-Karabakh is a territorial claim by Armenia  against Azerbaijan, however, it is a matter of self-determination of Armenians in Nagorno-Karabakh. Armenia cannot abandon 120,000 Armenians in Nagorno-Karabakh and has a moral responsibility to achieve guarantees for their security and human rights.
The EU, U.S. and Russia have tried, each in its own way, to facilitate negotiations between Armenia and Azerbaijan on a peace agreement. According to Armenia's Minister of Foreign Affairs Ararat Mirzoyan, the Armenian side suggested several fundamental proposals, such as clarification of parameters of delimitation of the international border, distancing of forces from the state border, creation of a demilitarized zone, and the creation of the Institute of Guarantors of the peace agreement, however, all of these proposals were rejected by Azerbaijan. Armenia has also raised the issue of guarantees of rights and securities of Armenians in Nagorno-Karabakh. Considering the Azerbaijani suggestion to discuss this issue separately from the peace agreement, the Armenian side suggested creating an international mechanism for dialogue between Stepanakert and Baku.
There have been a few meetings between Azerbaijani and Nagorno-Karabakh officials facilitated by Russian peacekeepers in the last several weeks. Azerbaijan has appointed a parliamentarian for the talks, apparently keeping their level low, delegating it to the legislature, presenting them as a showcase for international actors while promoting its agenda of "integration". Stepanakert appointed the Secretary of its Security Council to lead those talks, which it said were aimed at resolving urgent humanitarian and infrastructure-related issues, such as unblocking of the Lachin Corridor, restoration of electricity supply from the Republic of Armenia to Artsakh, uninterrupted supply of natural gas, and re-opening of the Kashen mine, possibly accompanied with environmental monitoring. Earlier talks in 2022 had been on the use of water from the Sarsang reservoir. Following the March 1 meeting with Azerbaijani and Russian representatives, NK's Foreign Ministry reiterated that discussions aiming at resolving urgent issues "cannot replace full-fledged negotiations" and that they "proceed from the need to restore the international mediation format as an important guarantee of the irreversibility of the peace process." On March 6, President of Nagorno-Karabakh Arayik Harutyunyan stated in an extended meeting of the Security Council that Azerbaijan has demanded that Artsakh authorities accept the integration policy and has threatened tougher and sharper steps otherwise. He underlined that "the vast majority of our people agree that we will not deviate from our right to self-determination and independence." 
Some Western leaders and officials have recently noted the right of Armenians in Nagorno-Karabakh for self-determination. During a joint press briefing with Armenian PM Nikol Pashinyan on March 3, German Chancellor Olaf Scholz said that it is necessary to reach a peaceful settlement from the point of view of the territorial integrity of Armenia and Azerbaijan, as well as the self-determination of the citizens of Nagorno-Karabakh, and that all these principles are equal. Even if self-determination doesn't necessarily mean independence or secession, it would imply at least internal self-determination, which means a high status of autonomy.
However, Azerbaijan, widely recognized as one of the most autocratic countries in Eurasia with an abysmal human rights record, continues denying any status to Nagorno-Karabakh Armenians, even a low-level of autonomy, demanding that they become integrated in Azerbaijan. It promotes a false narrative that Armenians are not indigenous people living in their indigenous land but are just an ethnic minority that has occupied Azerbaijani land. While continuing decades-long policy of ethnic hatred towards Armenians, Baku also claims that authoritarian Azerbaijan is a multi-ethnic cosmopolitan country making it sound like a Western democracy that is granting equal and high levels of human rights to all of its citizens. Meanwhile, it has not offered any governance models and guarantees for political rights and civil liberties to Nagorno-Karabakh that has been recognized as more democratic than Azerbaijan – (37/100 vs. 9/100 in Freedom in the World 2023 Report) even in light of its increased isolation since the 2020 war. Judging from the Azerbaijani rhetoric, Baku doesn't intend to recognize the local self-governance bodies of Nagorno-Karabakh, its right to have self-defense or security forces and as illustrated by the ambush, even civilian police. At the same time, Azerbaijan reiterates the temporary nature of the Russian peacekeeping mission, while rejecting any international military or civilian peacekeeping presence to support and contribute to the process of coexistence and reconciliation. This means refusal of the right to security for Armenians in Nagorno-Karabakh.
As evidenced with the blockade, Azerbaijan is also depriving Nagorno-Karabakh Armenians of their social and economic rights. They offer granting social and economic rights only upon accepting integration, otherwise use those rights as a tool for coercion. Moreover, disruption of the link between Nagorno-Karabakh and Armenia is equal to demanding Nagorno-Karabakh Armenians to relinquish their ethnic identity. The only vague promise to Armenians in Nagorno-Karabakh, communicated through public diplomacy channels, has been the right to learn Armenian with textbooks prepared in Baku. With the long-term policy of the destruction and appropriation of Armenian cultural heritage, irredentism and revisionism of history, formalized as an official strategy by Aliyev in December 2022, it would also mean having to learn the Azerbaijani version of history claiming Armenians are not native to neither Nagorno-Karabakh nor Armenia, contradicting universally accepted sources and recognized history. 
Even if we accept that Nagorno-Karabakh is considered part of Azerbaijan by most of the international community, each state has a responsibility to protect its civilian population and ensure their rights, including minorities, and not to conduct ethnic cleansing through massacres, military operations or expulsion, or depriving them of fundamental human rights. The notion of territorial integrity has not given a green light to any state to oppress an ethnic group under its jurisdiction. In accordance with the UN General Assembly Resolution 2625 (XXV) adopted in 1970, "every State has the duty to refrain from any forcible action which deprives peoples […] of their right to self-determination and freedom and independence […] The use of force to deprive peoples of their national identity constitutes a violation of their inalienable rights and of the principle of non-intervention." Azerbaijan's actions also contradict the United Nations Declaration on the Rights of Indigenous Peoples (UNDRIP), adopted by the General Assembly in 2007, unsurprisingly abstained by Azerbaijan.
Russian Peacekeeping in Nagorno-Karabakh and Azerbaijan's Relations With Russia
One of the main public discourses in Armenia and Nagorno-Karabakh is whether or not the Russian peacekeeping contingent is unauthorized, unable or unwilling to prevent Azerbaijani violations of the cease-fire, further territorial and human losses since the cease-fire statement, and deblock the Lachin Corridor. Pro-Russian circles in Armenia and Nagorno-Karabakh and even some Western experts have suggested that Azerbaijan is trying to undermine the credibility of Russian peacekeepers to achieve their withdrawal and Russia is not in a capacity to take measures against Azerbaijan without a mandate from the UN Security Council and in light of its weakened position because of the war in Ukraine. However, a growing number of Armenian officials, civil society and experts of Armenia, and recently also public figures in Nagorno-Karabakh have criticized the lack of action and failures by Russian peacekeepers. Pro-Western politicians, analysts and civil society in Armenia suggest that Azerbaijan has received a green light from and is coordinating its actions with Russia, and urge replacing them with international peacekeepers. Some Western countries and human rights organizations have urged not only Azerbaijan but also Russian peacekeepers to take measures toward lifting the blockade. In any case, the credibility of the Russian peacekeepers has been decreasing first in Armenia and recently also in Nagorno-Karabakh. There have been several protests in Artsakh in front of the HQ of Russian peacekeepers and calls for the deployment of international peacekeeping, the latest one organized on March 7, 2023. At the same time, so far there is no other deterrent preventing further large-scale armed conflict and hard ethnic cleansing in the absence of an international peacekeeping force.
The actions of the Russian peacekeeping contingent in Nagorno-Karabakh cannot be analyzed in isolation from Azerbaijan's relations with Moscow. Azerbaijan continues to increase its geopolitical profile maneuvering between Russia and the West, playing the role of the "reliable partner" of the EU and committing to supply gas to Europe as an alternative source to Russia. Meanwhile, some analysts have suggested that Azerbaijan doesn't have the supplies of gas that it has committed or it doesn't have the capacity to deliver them to Europe. Experts have also pointed out that the critical infrastructure needed by Azerbaijan to extract and transport gas from the Caspian Sea to Europe is co-owned by Lukoil — a Russian oil and gas company, that has signed a gas deal with Russian Gazprom in November 2022 to import Russian gas in order to meet its obligations to Europe, which may indicate that it is partially "laundering" Russian gas to Europe. For years, Azerbaijan has tried to stigmatize Armenia as a Russian proxy; however, it signed a Joint Declaration on Allied Interaction with Russia on February 22, 2022. As underlined by Azerbaijani Foreign Minister Bayramov during the recent visit of Sergey Lavrov to Baku, "the cooperation between Azerbaijan and Russia over the past 30 years can be characterized as the progressive development of friendly and good-neighborly relations, which have reached the level of strategic partnership." Lavrov also described Azerbaijan and Russia as strategic partners. They also jointly criticized Armenia's choice of the EU monitoring mission and the EU's deployment of that mission in Armenia at that press briefing.
The security of Nagorno-Karabakh civilians depends solely on Russia, and its changing geopolitical interests, international reputation and capabilities. The lack of the international mandate of Russian peacekeepers, transparency of their rules of engagement, its unilateral and purely military nature, lack of international monitoring and reporting mechanisms over it are other challenges for the fulfillment of their mission. If Russia, for any reason, withdraws from Nagorno-Karabakh without due warning, or without an alternative arrangement substituting its peacekeeping presence, ethnic cleansing of Nagorno-Karabakh Armenians by Azerbaijan will become imminent. If Russia remains the only security guarantor but doesn't prevent Azerbaijan's further advances or disruptions of normal life in Nagorno-Karabakh, it may lead to the gradual depopulation of Armenians from there.
The Issue of International Presence
The notion of Responsibility to Protect was endorsed as a global political commitment by UN member states at the 2005 World Summit in order to address its four key concerns to prevent genocide, war crimes, ethnic cleansing and crimes against humanity. Further demonstration of this determination was reflected in the 2009 UN SC Resolution 1894 on Protection of Civilians in Armed Conflict. 
Even before the adoption of that notion, no contemporary inter-ethnic conflict with high intensity, armed clashes, threat of ethnic cleansing and military aggression has been de-escalated or resolved without international guarantees for security and human rights. International peacekeeping missions have served as a tool for humanitarian intervention to protect civilians in conflict zones and help parties to the conflict make the difficult transition from conflict to peace. They have been operating for decades and are still maintained in various zones of inter-ethnic conflicts, and are withdrawn from there only when security guarantees and fundamental human rights are ensured for the most vulnerable party. 
Multinational peacekeeping missions are preferable to unilateral missions for a number of reasons – their legitimacy, concept and rules of engagement are generated by a mandate and standard operating procedures of an international organization; they are not dependent on the national interests and circumstances of one nation; they may include military, police and civilian, security, human rights, humanitarian and development components; they report to an international organization; they are not static and their configuration may evolve dependent on the situation and needs. Peace enforcement is a subset of peace operations, in which military force is used as a tool of coercive diplomacy to terminate an ongoing conflict, implement a cease-fire, or create a secure environment. They create conditions for classic peacekeeping operations that assist with stabilization and transition to peace. Finally, peacekeeping missions are succeeded by political missions that continue to help with political dialogue and peacebuilding. 
International peacekeeping is challenging and has been also criticized for its failures. It hasn't prevented the genocide in Rwanda and the massacre in Srebrenica due to the lack of instructions from the UN headquarters to use force to protect civilians. To avoid the recurrence of such failures, the UN has modified its rules of engagement authorizing the use of force not only for self-defense of peacekeepers, but also to defend the mandate of the mission and primarily, protect civilians.
The obstacles for the presence of either a UN, OSCE or a EU mission in Nagorno-Karabakh are the stubborn rejection by Azerbaijan of any international military or civilian presence in Nagorno-Karabakh, the assumed lack of consensus in the UN Security Council to adopt a resolution on the deployment of a peacekeeping mission, and the Russian military presence and polarized relations between Russia and the West making it impossible to divide the roles of hard and soft security providers in Nagorno-Karabakh in the current geopolitical situation. 
Moreover, Azerbaijan doesn't allow assistance to Nagorno-Karabakh by the international community in violation of the UN's "Leave No One Behind" principle, while an international civilian presence would help with political dialogue and peacebuilding, return of refugees and internally displaced people from both sides, solve humanitarian issues, and assist with development and institution-building. Unlike other conflict areas in the world, there has never been any international organization or NGO to contribute to peacekeeping, a political resolution, institution-building or development in Nagorno-Karabakh throughout more than three decades of the conflict. Nagorno-Karabakh has conducted elections and built its institutions without international assistance. It has only received limited humanitarian assistance by the International Committee of the Red Cross and HALO Trust. 
Conclusions
Azerbaijan is suggesting the following options to Armenians in Nagorno-Karabakh: 
Submission under the name of integration: Integrate in Azerbaijan sacrificing self-governance and identity with no guarantees for security and human rights;

Soft ethnic cleansing: Leave the indigenous homeland with no right to return;

Segregation: Live without freedom of movement and in unbearable conditions like hostages or prisoners under an open sky;

Moreover, the possibility of a hard ethnic cleansing through a large-scale military action accompanied with massacres persists.
Azerbaijan's denial of security guarantees and human rights to Armenians in Nagorno-Karabakh, including any status in line with the right of self-determination, cannot be accepted and normalized by the international community. In spite of their geopolitical and energy interests, major international players, especially those who claim to operate in the faith of democracy and human rights should define their red lines and signal their dissatisfaction with Aliyev's rhetoric and actions. Policy of parity in statements still persisting in the positions of some international actors is empowering Azerbaijan to blackmail and intimidate 120,000 people and challenge their right to live in their indigenous land. 
Any further military aggression by Azerbaijan against Armenians in Nagorno-Karabakh should be prevented, and the blockade of the territory should be lifted without further pre-conditions. If Azerbaijan carries out further ethnic cleansing in Nagorno-Karabakh, whether by softer or harder methods, the international community will suffer a huge reputational loss, constituting another major blow to the international order enshrined in the UN Charter and having to apologize for its failure to prevent it retrospectively. 
A peace agreement between Armenia and Azerbaijan should contain provisions about Nagorno-Karabakh as well. The negotiations between Azerbaijan and Nagorno-Karabakh should take place under an international umbrella in order to exclude coercion in the conditions of a huge imbalance of power. Sending an international fact-finding mission to Nagorno-Karabakh, as requested by Armenian Prime Minister Pashinyan, has become a matter of urgency. Upon verification of facts, it should plan an international presence in Nagorno-Karabakh. The current peacekeeping architecture in Nagorno-Karabakh should evolve, based on the international norms of peacekeeping. Even if it looks challenging in the current geopolitical environment, options for a multinational peacekeeping operation under a mandate from an international organization should be established in order to prevent a relapse into an armed conflict, and to provide security and human rights guarantees to Armenians there. It should be a civil-military mission to provide security and protection in line with the "Responsibility to Protect" principle, to tackle political, governance and human rights issues towards sustainable peace, and humanitarian and development issues in line with the UN's "Leave No One Behind" principle. 

A group of Azerbaijani "environmental activists" blocked the Lachin Corridor on December 12, effectively isolating the population of Artsakh. Later, Azerbaijani authorities shut off the natural gas supply to the Republic triggering a pending humanitarian catastrophe. The blockade of Artsakh continues. Live updates on the unfolding situation.
Read more
The Growing Russo-Azerbaijani Axis and Why Armenia Must Adopt a Porcupine Doctrine
Ontological Security and Azerbaijan's Aversion to Peace
Deterrence by Denial and Azerbaijan's Aggressive Opportunism
Hybrid Warfare and the Asymmetrical Disparity
Diplomatization of Security