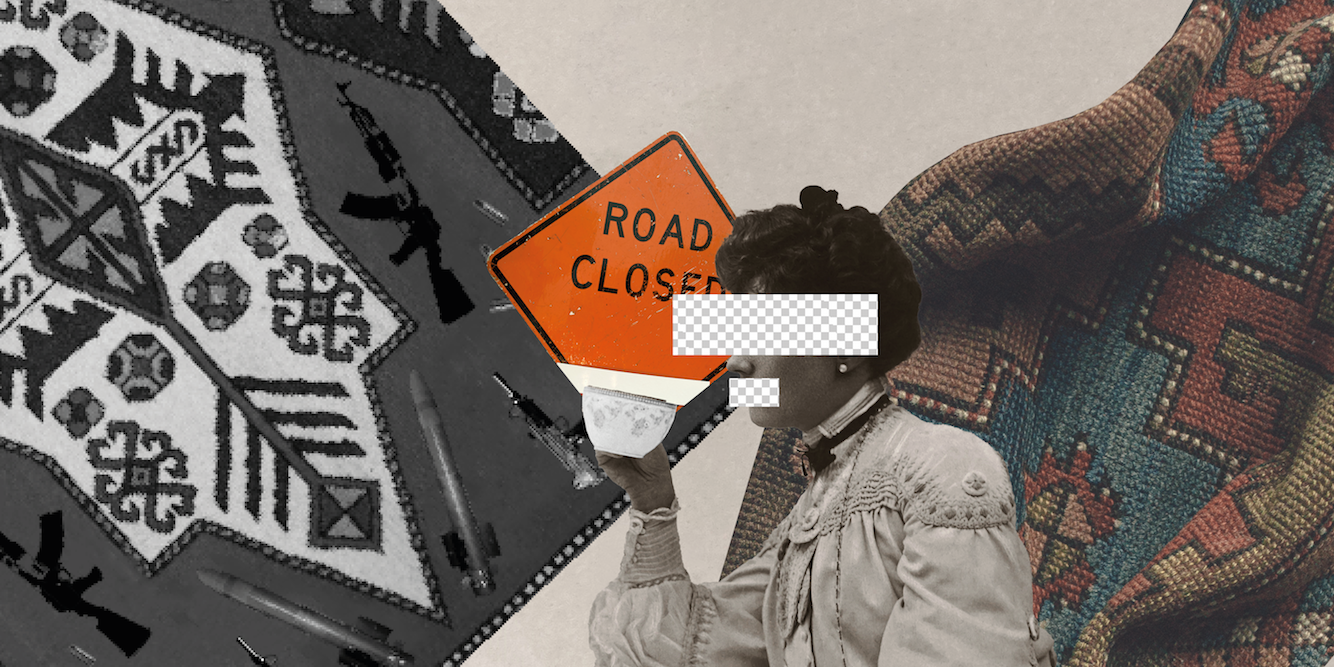 I'm drinking tea in the southern Armenian city of Goris with Hermine*, her two young children, and a pair of Swedish journalists. For nearly three months now, the 32 year-old mother has been stuck on the border with Nagorno-Karabakh, unable to get back to their home and her husband in Stepanakert because the only road in or out is under blockade.
"Do you think there will be another war between Armenia and Azerbaijan?" one of the reporters asks. Hermine and her daughters look up at me from across the table, waiting for a translation from English. Outside, another group of Karabakh Armenians are sitting in the sunshine, passing the time.
I bristle at the question but I ask it anyway. Slowly and deliberately, Hermine responds that she hopes for peace but that she is, in fact, afraid that just two years on from the last war, another one might soon be upon them. 
It was a normal question for a journalist covering the blockade to ask. Still, I hated translating it, for no other reason than the fact that it seemed a faux pas. It's not that Armenians don't discuss the issue. But somehow, the topic, as other topics having to do with the conflict, is saved for very specific contexts, perhaps between family or close friends. 
I think, sometimes, that these silences are strategic, meant to keep the horizon of a normal future possible. If words might risk a breach of this preservation of the possibility of normal, then silence keeps it open.
We should know better. The feeling that war, or at least the very real threat of it, is always there, hanging as the backdrop of every aspect of Armenian life, is hard to escape. The only way forward is to live life as one would in normal circumstances, as much as is possible, even if much is left unsaid. 
I should know better. In a recent cold snap, my water pipes froze and it took two days for a plumber to fix them. But I was prepared. Not because I anticipated what ice-cold weather does to the waterworks –– I'm from California. But because I had bought several five-liter bottles of water in the aftermath of Azerbaijan's incursion into Armenia in September 2022, just in case. It's how grander geopolitical maneuvers seep into everyday life.
Anticipation of Violence
The idea that societies can be stuck between past violence and perceived future violence isn't new. The "anticipation of violence", a concept developed by anthropologist Sami Hermez and refined in studies about Lebanon and Palestine, encapsulates how in contexts with drawn-out conflict, violence is present in the mundane, and the sense that renewed violence is inevitable becomes a regular feature of everyday life. 
Lebanese-born and Switzerland-based researcher and writer Joey Ayoub, who has been working on the concept, tells me that neither "wartime" nor "peace" carry their conventional meanings in contexts with protracted violence. "You never really have 'peace'," he says. "You just have periods between active war. When you're not in wartime –– when there's nothing happening in that sense, it's still always there. It's never not there; it just becomes activated."
It sounded familiar to me. Just the other day, my friend, who lives in the Davtashen neighborhood of Yerevan, texted me at 11:30 a.m. to ask if he could work at my house, on the other side of town. "I just heard air raid sirens," he explained. It didn't matter that we both knew it was a routine municipal test of the siren system. 
It would seem that today, when Armenians refer to "the war" (paterazm), they are no longer referring to the periods of active combat in the 1990s, 2016, 2020, and 2022. Rather, the term has become a stand-in for the general sense of unease and unpredictability post-2020. "War" has ceased to be a concrete, bounded phenomenon, and bombs need not fall again for it to be here.
Temporality
The anticipation of violence also provides insights into how we steep the past and future with meaning. Hermez argues that the condition entails "constantly excavating past violence, so that what is otherwise thought of as an event in the past is never really part of the past, nor is it an event with a clear end or beginning." 
I had been engaging with this phenomenon before –– I just didn't know it had a name. I would ask my former undergraduate students at the American University of Armenia to think about how we as humans make sense of the present with meaning formed from past events. As an example, I called on them to consider whether the current conflict with Azerbaijan would have the same meaning for them if the Armenian Genocide had not been perpetrated by Turkey. "No," they said in unison. 
Obviously, the connection between 1915 and the current conflict with Azerbaijan goes beyond the symbolic: in 2020, Turkish soldiers, embedded with the Azerbaijani Armed Forces, were killing Armenians again. And the mass violence of Sumgait, Kirovabad, and Baku, which started the modern-day conflict, was inextricably linked to the Armenian-Azerbaijani conflict of 1918-1920 and the unaddressed history of the Armenian genocide. When violence is unresolved, it tends to stick around.
Ayoub points out that there are differences between contexts that experience protracted violence. "Take Lebanon, Northern Ireland and South Africa, for example," he says. "All have experienced significant violence and injustice, but only the latter two have undergone some form of transitional justice, or at least a public acknowledgment that harm was done," he explains. Bosnia, Ayoub points out, is another context that was subjected to war and genocide, and although some effort was made at public restitution, it was delayed, partial and gendered. 
For people in societies like Bosnia and Lebanon –– places where after bloodshed real resolution has been denied –– the violence never really ended. In Lebanon, for example, militias that carried out murders and disappearances not only received blanket amnesties that effectively expunged their crimes, they also came to comprise much of Lebanon's post-war government. As founder of the Committee of the Families of the Kidnapped and Disappeared Wadad Halwani, a Lebanese woman whose husband was disappeared in 1982, told a researcher in 2020, "As long as the cause of the 'disappeared' remains open, the war has not ended." Even four decades later.
Armenians are more than a century on from the planned violence that nearly wiped them off the face of the earth. Turkey not only did not hold anyone accountable, it flat out denies that a genocide occurred. This means that on top of the mass-scale killing and dispossession perpetrated against Armenians, their collective experience of that brutality –– the legacy of which continues to shape Armenians' lives today –– was also impugned. This, as many scholars including Elie Wiesel have said, is a continuation of the violence. It prevents efforts at restitution and reconciliation and it distorts history to malign victims and rehabilitate perpetrators. And it shapes to a significant extent how Armenians make sense of the world and what they can expect from the future. 
No Closure
As I was writing this article, I came across an Instagram post from Armenian Mental Health that said, "Armenians may find themselves living between tragedies; in a hard place where they grieve and hold their breaths for the next tragedy to occur." I reached out to the administrator Misak Khachatryan, a postdoctoral fellow in clinical psychology, who told me he started the account because he wanted to address the dearth of psychological research done on Armenian communities as well as to tackle the general tendency among Armenians to brush off the importance of mental health. 
Khachatryan pointed to the concept of "ambiguous loss" as a helpful way to understand the current Armenian condition. Ambiguous loss refers to deprivation or misfortune that happens in unresolved circumstances and without a clear pathway for reaching closure. "It helps describe loss that is uncertain or ongoing –– things such as the blockade, people displaced from their homes or the fact that we still have POWs in Azerbaijan. It keeps people feeling traumatized," he says. 
It is an inconclusive loss –– one without a playbook for making sense of it. For Armenians directly impacted by the recent blockade, displacement, or captivity by Azerbaijani forces, the loved ones and places they long for so much are still out there; they still exist and there is a theoretical chance of return. "The literature shows that peoples' response is to freeze," Khachatryan says. "It leaves a person looking for answers, prolonging and making the process of grieving more difficult, leading to more sorrow and anxiety."
Ways Forward
Without denying that things are bad, I do believe that the current situation can serve as the basis for transformation into something more hopeful. Armenians are not the only historically oppressed minority, nor are they the only group currently facing an existential struggle. These circumstances can be a way for Armenians to find points of familiarity and solidarity with other groups facing protracted violence, both to form new connections for mutual learning and support as well as to combat what feels like being in an increasingly lonely place of suffering.
It can also be an opportunity to see mundane life in new ways, acknowledging how past violence impacts the way we negotiate the world today, something I think offers ever more lessons about ourselves. It can help process the trauma of the conflict –– even as it is ongoing –– and think about new possibilities.
Protracted violence and grief can manifest itself in different ways: as anger, vindictiveness, and confusion. But there is also a great desire to resolve and heal. Grief has the power to change identities and reconstruct social roles. It's worth looking at who we become after a loss; how we got there; and what the means for change are.
We might just need to start talking about it.

Armenia's precarious security situation is compounded by its underdeveloped institutions and infirm infrastructure. For the February security briefing, Nerses Kopalyan writes that in this context, the entirety of Armenia's social and governmental approach must revolve around building resilience.
Read more
EVN Report's Editor-in-Chief Maria Titizian speaks with political scientist and international security expert Dr. Nerses Kopalyan about the security context for February 2023.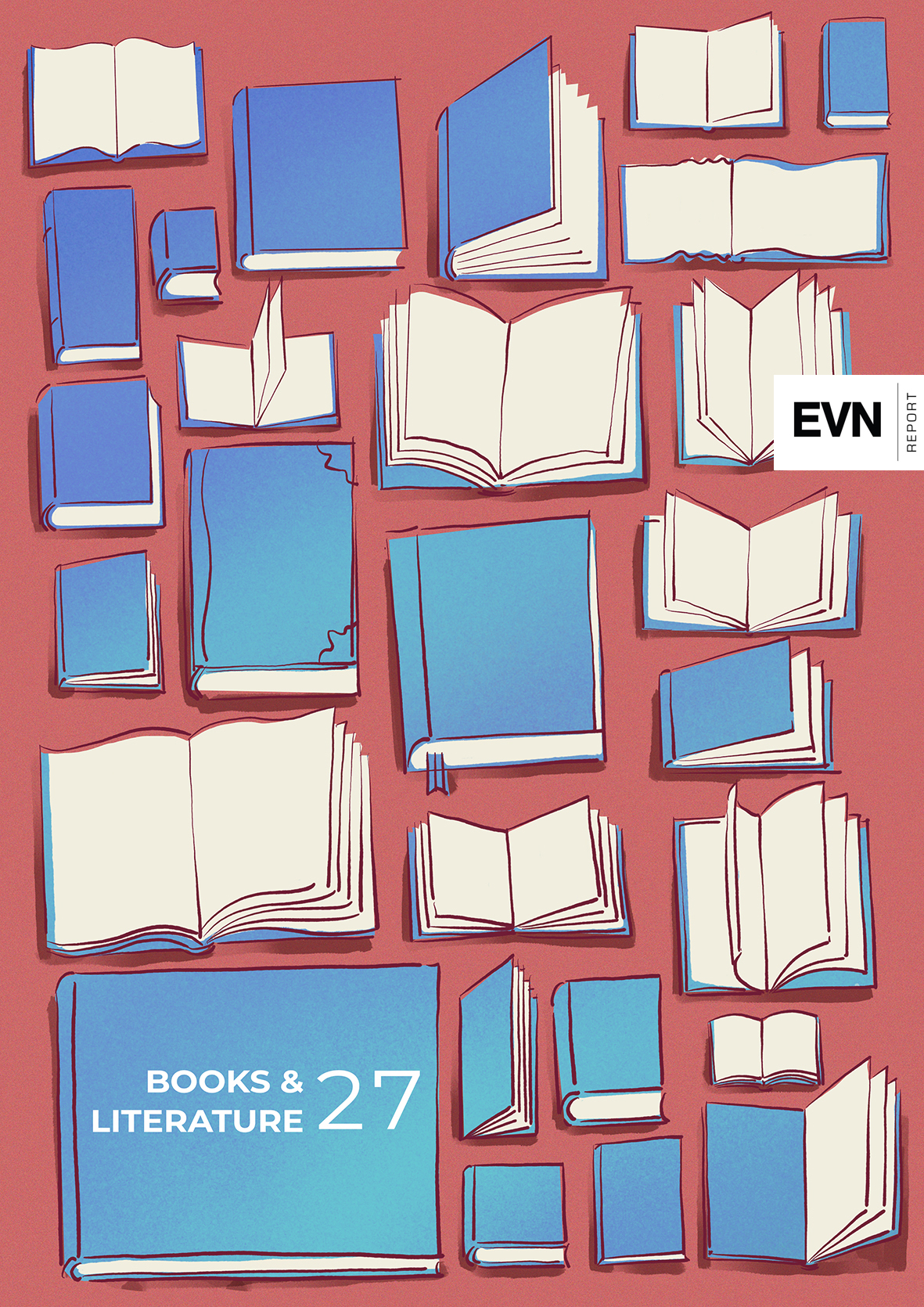 Tamara Grigoryan, who lived and worked in Karvachar for a decade and who now lives in Stepanakert asks a fundamental question: Are we going to live in Artsakh as the owners of the homeland or not?
Read more