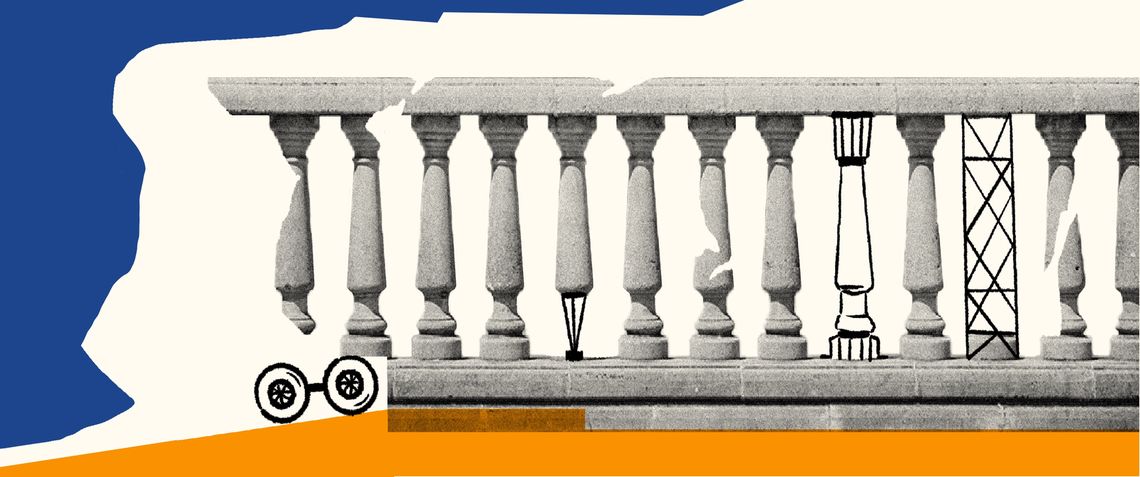 Gevorg Melkonyan, was only three months into his mandatory military service when the 2020 Artsakh War broke out. During the war, he was among the many who suffered shrapnel injuries. After a few surgeries in Yerevan, Gevorg's kidney was removed, but his application for disability status was denied twice by the Ministry of Labor and Social Affairs' medical assessment commission. They said his "functionality" was not impaired.
It has been five months since the November 9 ceasefire ended the 2020 Artsakh War. For five months, the country has been trying to grapple with the devastating aftermath. According to Gegham Pashikyan, the Deputy Head of the Military Medical Department of the Armed Forces, 11,000 participants of the 44-day war were wounded or became sick. Approximately 55% of them suffered only minor injuries, 35% sustained injuries of average severity, 7% ended up in severe and 2% in extremely severe condition. To date, disability status has been granted to over 1,000 servicemen, approximately 500 of whom received first and second degree disability status, while the remaining 500 were eligible for third degree status.* In a country that is largely not accessible for people with disabilities, the rehabilitation and reintegration of seriously wounded soldiers is a major concern.
The Homeland Defender's Rehabilitation Center, which was established after the 2016 Four Day April War, is among the organizations trying to accommodate soldiers' needs while they are readjusting to life after being severely wounded. In essence, it is a link between the servicemen who were wounded in combat duty and the government. Prior to the establishment of the center, wounded servicemen and their family members had to grapple with a variety of problems at every step of the rehabilitation process. According to Anushik Avetisyan, head of the Single Window project at the Center, problems would occur for servicemen who were from outside Yerevan or from Artsakh while filing applications with government bodies. "The program was launched to facilitate these processes and guide wounded soldiers throughout the entire process," Avetisyan explained.
The Center is unique in its holistic assessment of soldiers' needs. "When we meet a soldier for the first time, his problems become our problems for life," noted Avetisyan. "The center is with soldiers during every stage of their life." The scope of the services provided by the Center is quite wide, from social assistance to educational opportunities. In February 2021, the center began receiving financing from the Health Ministry, which primarily subsidizes healthcare expenses; the remaining expenses are covered through donations.
Assessing and improving soldiers' living conditions is an important component of the Center's mission. Avetisyan said that, in cases when it is likely that a soldier will spend the rest of his life in a wheelchair, the Center's staff assess the accessibility and convenience of their home before they are discharged. They ensure that ramps are installed, wheelchairs can pass through doors and that bathrooms are accessible for someone with impaired physical mobility. Such assistance is of critical importance since over 60% of disabled servicemen live in rural communities and in difficult socio-economic conditions.
The Center provides both inpatient and outpatient treatment. The former is primarily for those servicemen who have a severe form of injury and need to stay at the Center for a prolonged period of time, while the latter is for those who have sustained a mild injury and reside in Yerevan or in proximity to the capital. Avetisyan said that, currently, over 200 soldiers are receiving outpatient treatment each month and another 60 are receiving inpatient care. Most of the soldiers being treated were wounded during the last war, but the Center also accepts servicemen injured in previous years. "We do not pay attention to the year when the soldier was injured. All of them are our boys," noted Avetisyan. However, she went on to explain that acute intervention and participation in a rehabilitation program can have remarkably successful outcomes for soldiers who were wounded more recently, allowing them to return to their normal lives. The center also provides in-house services, and a specialist visits wounded servicemen to monitor their health and the likelihood of recovery.
Avetisyan explained that there are numerous instances when soldiers can no longer work at their previous capacities because of the severity of their disability. In these cases, besides providing them with social and medical services, the Center also creates educational opportunities so that wounded servicemen can gain new skills and become competitive in the job market. Some of those receiving treatment used to work in the armed forces and have a military rank, but are now specializing in completely new professions, such as accounting and programming. In the meantime, the center tries to foster relationships with companies based in Armenia, so that servicemen are placed in those organizations after they are discharged. "This is how their social reintegration into society will happen, when they have new skills and are engaged in purposeful and meaningful activities," said Avetisyan.
Speaking about the accessibility of public places for people with a range of motor impairments, Avetisyan noted that some newly opened shops and restaurants are designed to accommodate the varying needs of their customers equally, including those with disabilities. She went on to say that, especially after the 2020 Artsakh War, the public is not only more mindful of problems related to accessibility but is also willing to address them. But unfortunately, those are still exceptions and not the norm and Armenia remains largely challenging for people with disabilities, often becoming a barrier for their social inclusion.
The process of getting a military disability status is yet another hurdle that wounded servicemen have to deal with. According to Avetisyan, the lack of information is the main problem. "A soldier who has never been wounded before has to navigate through the complex process of getting a disability status; from collecting the necessary medical documents to submitting them to authorized government bodies," she added. In order to facilitate this process, the Center has reached an agreement with the Ministry of Labor and Social Affairs so that the assessment of wounded soldiers takes place while they are getting inpatient treatment at the Center. The overall process of acquiring a disability status has been significantly simplified, since local polyclinics are now the ones handling soldiers' assessments. Also, instead of a single central assessment commission, now there are commissions at the majority of local polyclinics that are authorized to grant a disability status. This means that soldiers from outside Yerevan are no longer required to travel to Yerevan in order to be assessed by the central commission. After a disability status is granted, a causal link needs to be established to prove that the disability was indeed acquired during military service. It is only after this link is established that the ordinary disability status can be changed into military disability status, which assumes a wider scope of benefits and larger monthly compensation. Avetisyan assured that the Center is with soldiers throughout the whole process and monitors to ensure that, once the disability status changes, the accompanying benefits are adjusted as well.
The government decision on establishing the criteria for granting a disability status was approved in 2003 but has been amended several times since then. Disability status is granted only if a person's functionality is impaired. Otherwise, it is believed that the condition does not have a significant effect on a person's daily life and is thus not sufficient for a disability status. Avetisyan clarified that, if the dysfunction is moderate, the person is granted third degree disability status (27,000 AMD for military disability status per month). In cases where the disability affects a person's mobility, who in turn needs a cane or a wheelchair to move around, then second degree disability status is granted (30,000 AMD for military disability status). First degree disability status is granted in extreme cases, when a person is unable to live independently (40,000 AMD for military disability status). Usually, in such cases, the disability is extremely severe. According to Avetisyan, when assessing the degree of a soldier's functionality, their ability to integrate into society should also be taken into account. "A soldier may have first degree disability status but be perfectly integrated into society," she added.
The existing criteria for granting a disability status are based on Russia's experience, but discussions are underway at the Ministry of Labor and Social Affairs to amend the criteria in accordance with standards of the World Health Organization (WHO). According to Avetisyan, the commission of doctors conducting wounded servicemen's examinations must thoroughly look into their medical documents and not grant a disability status solely based on what they can visually observe. Thus, the standards used will make little difference if the actual assessment is not administered appropriately.
In recent months, the government has already approved a set of measures aimed at protecting the rights of those who were disabled during military service, as well as addressing issues related to their reintegration into society. It seems that the state acknowledges the importance of facilitating disabled soldiers' social inclusion through a set of educational, cultural and economic programs, and not just by providing medical services. The multidisciplinary approach of the program is targeted at improving the quality of wounded servicemen's life by providing comprehensive services based on their individual needs. It is expected that centers for independent living will be set up in six of Armenia's ten regions, which have a higher percentage of servicemen with a disability.
The state has also pledged to provide high quality prosthetics to all servicemen who need them. The Ministry of Labor and Social Affairs has already completed the first stage. According to the latest updates, 120 out of 150 servicemen who were eligible for first degree disability status need prosthetics. Apart from assessing their health problems, the Ministry has also examined their living conditions. The first eight soldiers have already received their prosthetics at the Homeland Defender's Rehabilitation Center, which will also be providing regular maintenance services. Avetisyan noted that, as soon as the boys leave hospitals and are faced with challenges because of the inaccessibility of the environment, months of psychological recovery can go to waste.
It is also expected that the Ministry of High-Tech Industry will soon launch the "Soldier's Pathway to Success" pilot program, which aims to provide professional training to veterans. The program will help soldiers with disabilities transition into the IT sector so they can develop personally and use their knowledge in the job market. The ministry will also be organizing 18 additional courses for wounded soldiers and other participants of war, free of charge.
Protecting the rights of those servicemen who endangered their life for everybody else is the bare minimum that the government and society can do in order to ensure a dignified reintegration into the society.
*In 1932, the Soviet Union introduced a system of disability classification that divided "invalids" into three groups based primarily on a calculation of one's degree of ability to work.

Post-trauma, when the imperative to continue existing before one is able to deal with the breakdown of a way of existence that was once valid, between the now and the future, between aftershocks, eight female photographers ask, "Where am I now?"
Read more