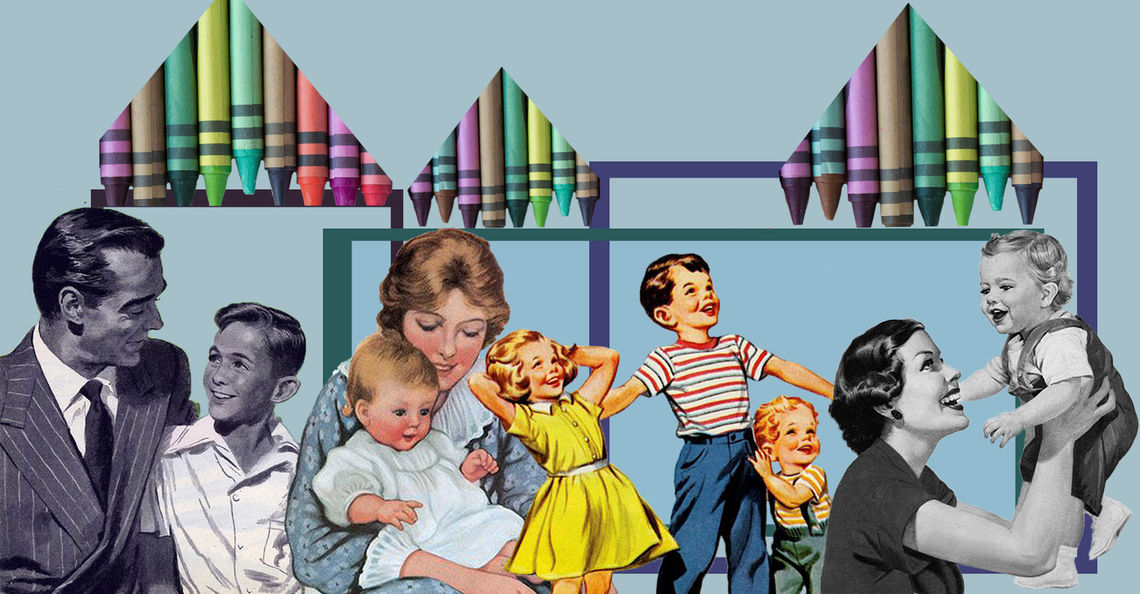 The rights of a child has always been at the center of Armenian intellectual discourse. However, it was the 12th-century Armenian scholar Mkhitar Gosh who was the first to take a deeper look and analyze this concept in terms of its legal implementation. In a collection of his works titled The Book of Judgment (Datastanagirk), Gosh details how to settle issues such as violence against women and children, the right of children with disabilities to inheritance, and the right of children to receive free education. Although almost 900 years have passed since The Book of Judgement, the rights of children remains a central issue.
Lernuhi Gevorgyan, the Secretary of the Guardianship and Trusteeship Body of the Municipality of Vanadzor, the regional center of Lori marz, says that Armenian society has always highly valued children. "It's no coincidence that since the times of Gosh, the protection of children's rights has been regulated through special legislation," she explains. "Even in times when the state was absent, orphaned children were taken care of by the Armenian Church."
Gevorgyan believes that foster care is one of the oldest Armenian traditions. When it was not possible to keep a child within his/her biological family or with one of his/her relatives, the Church always found another family to care for that child.
For Gevorgyan strengthening the institutions of guardianship and foster care in Armenia is imperative as this would make orphanages irrelevant. This is what they are fighting for.
"Our people always considered the foster family the best environment for a child's development and for a child to be self-sufficient and happy," says Gevorgyan. "Today, however, society has formed certain stereotypes against foster care. Nonetheless, we are going to break these stereotypes through awareness." Understanding the existing reservations with foster care, she believes society must understand that placing a child with a foster family is not meant to deprive a child of his/her biological family, but is simply an alternative to institutionalizing children in orphanages.
Gevorgyan explains that there are many abandoned children who have been placed with guardians – that is a close relative – and this is a very positive situation for the child. "Unfortunately, however, it's not always possible to find a guardian family for a child, and that child ends up in an orphanage," she says. "This is when the foster care institution comes to the rescue."
With trepidation over foster care, Gevoryan insists that awareness campaigns need to be implemented, not only with families but in the specific community in which the child is going to live. She recalls a case from 2006, when a child was settled with a foster family in the village of Margahovit. "When the villagers noticed that the child was taking the family cow to drink water, a scandal broke that the child was being abused," she recalls and admits this was an oversight on their part. "We had not explained that when a child is living with a foster family, he/she will also have responsibilities like everyone else. In villages, children help their parents. Hence, a foster child should be no different from the other children."
Currently, there are four foster families in Vanadzor. One of those foster families is headed by Aida who also works at the Fund for Armenian Relief's Vanadzor Center. She took in a young boy through the foster care system years ago and is now in the process of taking in another child.
Aida's Story
"When the 1988 earthquake hit, I lost my husband, my daughter Gayane, my mother-in-law, my whole family. I was pregnant at the time with our second daughter," recalls Aida. "When she was born, I named her Gayane again because my husband loved that name. He had chosen it the first time around. Every time I called her name, I felt my husband's presence."
Aida says that when her daughter turned 15, she said she didn't want to be alone. She wanted a sister or a brother. "So, in 2005 I applied to become a foster parent through the Guardianship and Trusteeship Body," says Aida.
She was invited to take part in classes on parental skills. Many foster parents complained that they didn't need these classes. But not Aida.
"I learned so many important skills and obtained knowledge which came into use when raising my own daughter and later, my son," says Aida. "I remember when my Karo was going through puberty, I asked for those classes to be organized again so I can overcome that stage in his life and put my child on the right track."
Sometime after receiving her initial training, Aida was informed that there was a seven-year-old boy at an orphanage who had been abandoned by his mother at 40 days old.
"He was a miracle. I love him so much," says Aida. "When he first saw me, he ran away. The social workers talked to him and explained that he was going to have a family. Karo was meant to be mine, that's probably why he was easily convinced. We went to see him two more times with my daughter and we got along perfectly."
Aida recalls that at first her daughter did not believe that she was bringing home a child. Gayane went to the orphanage with her mom to see for herself. She even bought Karo a little toy, a motorcycle. After a few visits, the social workers initiated the next stage during which Karo would have 2-hour visits in their home.
"They brought my Karo to our house. He went to the kitchen with Gayane where he saw a big bucket of fresh eggs my mother had sent from the village," Aida recalls. "My daughter asked if he wanted to have some. Karo said yes and asked, 'Is it mine? All of this is mine?'"
When he finally moved in, he brought the toy motorcycle with him, already broken. He kept that motorcycle in his room for a long time. Only years later was he able to throw it away.
"When I brought him home, I thought he would be afraid to sleep by himself, so we slept in the same room. One night I woke up from his crying. He asked if he can sleep in my bed. He hugged me so tight. I was sweating profusely, but I didn't want to move because I knew my Karo needed my warmth," says Aida.
For a while, Karo didn't call her mama. One day Aida's mother had come to visit from her village. She recalls that Karo and her mother were sitting beside each other and constantly whispering. "I was preparing food in the kitchen when I heard him tell my mother in a hushed voice that he wants to call me mama," Aida recalls. "I was serving them food later when all of a sudden my Karo asked, 'Can I help you mama jan?'" Aida can't remember what happened next. She was barely able to contain herself and was barely holding on to the bowl in her hands. She hugged Karo tightly. Aida praises God every day for her son.
Till today she can't remember a time when Karo has simply said mama. It's always been mama jan. Even when he's upset he never forgets the jan part. They've had difficult times when Aida thought she wouldn't be able to overcome them. But she never gave up.
Karo went through a turbulent period. Neighbors began complaining; he had broken store's windows, bullied other children, stolen the wheel of a bicycle. "I knew I was dealing with a human being. I had to make peace with his good and bad decisions and then change those decisions for his good," explains Aida. "One day I called Karo and said, 'My boy, you are the pillar of my house, the fire that burns in our hearth.' We talked for a long time. Now you can ask anybody on our street who Karo is. Not one person will say a bad thing about him. It's all praise."
Karo doesn't like being in front of the camera and doesn't like telling his life's story. Gayane as well. Aida remembers a time when the siblings wouldn't get along. She believes she is somewhat at fault there. She paid more attention to Karo, believing he needed it the most.
"If there was good candy, I would give it to Karo. If there was a need for clothes, I would think of Karo first," Aida explains. "My daughter often fought with me as to why I would always first think about Karo. But we were able to overcome that." Today, the children have resolved their feelings. "My Gayane worships her brother. My son is also very attentive to his sister. He picks her up from work, gives her advice and helps her out. I'm very proud of my children."
Recently, Karo has been telling his mother they should take in a new foster child. Aida would joke around and say that if he wants a child around, he should tell Gayane to get married and have one. "My son said, 'No, mama jan. I just think we can save another child's life, give another child a family. I'll take care of him/her, you just find one,'" recalls Aida. He kept asking for a boy. Aida tried to convince him to spend time with her nephew and niece, but he wouldn't hear of it. In the end, Aida was convinced to become a foster parent once again. "I was touched when my Karo said he wants to give this child something which he did not have," Aida says.
A young child enters the room. It is Armen [name has been changed], Aida's future family member. He picks up a coloring book and leaves. "Armen has three siblings. All of them are already in foster families," she explains. "When he found out his siblings were to move and live with other families, he started drawing. He would draw all his emotions on a piece of paper: a stormy sea, in it a boat, all drawn with a black pencil." Aida says that when she first met Armen, she told him that her children Karo and Gayane were going to visit him. "When they did visit him, his drawings changed. He started drawing the sun, the sea, different colors, and three people. We have already passed the initial stage. It's as if he's part of the family already."
There is a blue motorcycle on the coffee table. Karo bought the symbol of his own childhood and gave it to Armen, his "future brother," as a present. All the documents are ready. They are currently waiting for the case manager to come inspect their house. They've been through this before. They're just waiting for one more thing: Armen with his grape-shaped, black eyes.
With all the tragedy, trials and tribulations Aida's been through, she still believes in this "crooked" world. She is happy. Soon her home will once again be filled with a child's laughter. Their daily "adult" lives will have Armen in it.
Today, there are eight children residing in the Fund for Armenian Relief's Vanadzor Center. Foster families have been found for most of them. The rest continue to live in the small, but tidy two-story house with the hopes that one day they too will find their warm corner in this big world.
Read EVN Report's White Paper 

A child's right to family life is enshrined in Armenian and international legal documents and considered a priority in Armenia's 2017-2021 Strategic Plan on the Protection of the Rights of the Child. Here is EVN Report's White Paper about specialized foster care for children with disabilities.
Read more

EVN Report discusses the policy of deinstitutionalizing orphanages and providing care for children with disabilities within the context of their right to family life with Deputy Minister of Labor and Social Affairs Zhanna Andreasyan.
Read more

The Kotayk SOS Children's Village was established in 1988 following the Spitak earthquake to offer immediate aid to those children who had lost their parents. Today, over 30 years later, SOS Children's Villages continue to support children and their families in three locations across Armenia.
Read more
This project is funded by the UK Government's Conflict, Stability and Security Fund.
The opinions expressed are those of the author and do not necessarily reflect the official position of the UK Government.