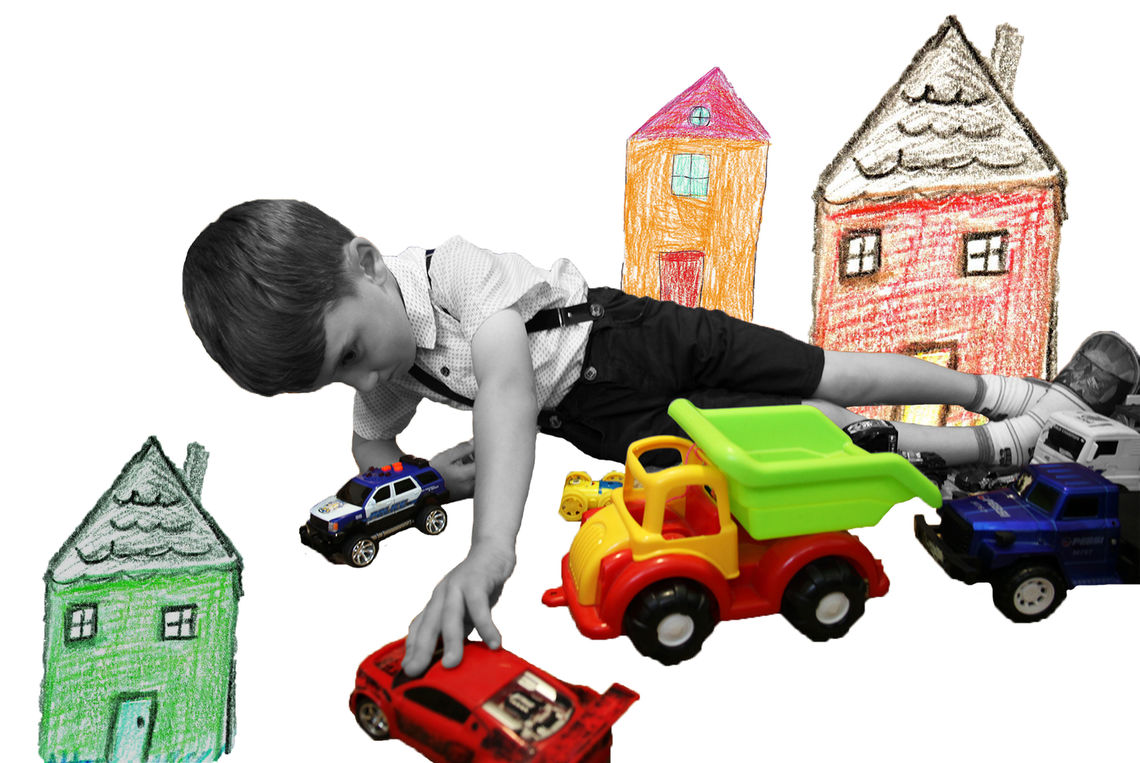 The following is a Q&A with Deputy Minister of Labor and Social Affairs Zhanna Andreasyan about the policy of deinstitutionalizing orphanages, alternative family-based care including guardianship, foster care and specialized foster care for children with disabilities.
Maria Titizan: About a decade ago, the Armenian government put into place a program of deinstitutionalization of orphanages. What is the current status of this policy?
Zhanna Andreasyan: We have developed a strategy or a detailed plan of action, which we've called an Action Plan on Ensuring the Rights of Children to Live in a Family. In other words, here we want to place the emphasis on the right itself, from the vantage point of a child's right to family life, and secondly, our steps are to ensure that right. Often, when we speak of deinstitutionalization, it's as though it is the institution, the structure that is pivotal or the hinge…we are placing the child and his/her right at the center, understanding that deinstitutionalization is simply a means through which we can guarantee that right. What do we envision are the components of this action plan?
The program has three main directions. The first and certainly the most important is providing support to the biological families because when we're speaking about the child's right to live in a family, we need to be convinced that we've done everything to help a child grow up in his/her own family and that difficult social and economic conditions or having a disability does not become a reason for the child to live outside his/her family. This means that there will be not only direct support to families, meaning social-economic assistance, but will also include psychological support, social work for the families who have fallen into or find themselves in difficult life situations.
Secondly, the assistance must be in the form of specialized services that a child or family might need. We need to understand what the care services are that need to be accessible in communities and how the absence of daytime services should not be a reason for a child to be handed over to an institution. In other words, the first component is support to the biological family and the development of daytime services, specialized services and direct support to the biological family. We are referring here to much wider tools, for example benefits, wider social services.
The third component is when it is impossible for a child to live with his/her biological family. And it is in this context that we are placing the fundamental emphasis on a "type" of family. In other words, when we have a clear conclusion following the decision of the multi-disciplinary team that staying with the biological family poses a threat to the child's life or health, it is here where we speak about the development of the three institutes – adoption, guardianship and foster care. Guardianship is when the child's close relatives take upon themselves the care of the child.
We have a need to improve processes in all of these areas. We need to simplify the processes on the one hand, and improve the effectiveness of oversight and monitoring mechanisms, decrease corruption risks on the other. There are also specific considerations. For example, in the case of guardianship, the specific issue is support to the guardians, because we have individualized approaches. For example, when a child who has been left without the care of parents is in an institution, the state provides assistance. If the child lives with a foster family, we provide assistance to the family. There is no assistance provided to guardians by the state, but in reality, because this is one of the best alternatives for the child, he/she is within a familiar environment with relatives, which is much more beneficial and less stressful for the child's development, state assistance is important. We need to find ways to support guardians, whether that is in the form of financial assistance or at the very least, recognize that work as "length of work" [for pension benefits later on]. We have looked at these options in discussions about the plan of action, because there are of course risks, and this is one sphere where those issues are very sensitive. What not to do so that the right of a child to live in a family is not motivated by purely by financial compensation. This is a delicate matter and the solutions we find must take these risks into account.
In speaking about these three different methods of care and their development, therefore we must also speak about the reorganization, or in certain cases, the process of dissolving certain institutions, moreover, when we speak about dissolving or reorganization institutions, we also have in mind specialized 24-hour care facilities.
MT: Are you also referring to children with disabilities?
ZA: Yes, because previously the deinstitutionalization program did not take into account children with disabilities and secondly, we are also talking about non-state institutions.
MT: Because there are care facilities and institutions that are private?
ZA: Yes, there are non-state institutions which are are not subject to the state.
MT: Are they licensed?
ZA: They operate, they have a certain mandate and we have a number of organizations who work under the purview of the Church and others that are operated by charitable missionary organizations.
MT: But they need to be licensed, no? What does the law say?
ZA: You know, it's not an issue of licensing. The problem is the mandate these organizations have, in other words, are they allowed to engage in these activities or not?
MT: But theoretically I can also establish a foundation and say that my mandate is to take care of children…
ZA: Yes, you are right. This entire sphere needs unified coordination, unified standards and approaches for the provision of services.
MT: Which don't exist now…?
ZA: Which we cannot, at this stage, say yes or whether they are effective. And now we are trying to bring this entire process to a place where there is oversight, coordination, where there is the same policy, in other words, if we are referring to deinstitutionalization, then this also must be applied to non-state institutions.
MT: I apologize, but I need to ask again, because I am surprised at the situation…If I wanted to establish, let's say, the Titizian Foundation, and my mandate is to provide services for children, I can do that?
ZA: Certainly, all of these institutions, organizations that were created had a certain agreement with the state
MT: A signed agreement?
ZA: When they first started operations. For example, when we speak about SOS Children's Villages that has been working for more than 30 years [in Armenia], naturally it has a mandate, in other words they had the right to provide those services at the time, there was an agreement with the state. But we need to understand that the policy is changing, the requirements for services are changing, the demands towards institutions are changing, the issues are changing, which different organizations must resolve – and we are happy that certain organizations are willing to go on that same journey and moreover, for example, in the case of SOS Children's villages, we have had the opportunity to have several joint discussions and now SOS Children's Villages International is also moving toward deinstitutionalization. We are now getting ready to update the memorandum of cooperation, which was signed with the state, by fully emphasizing the process of deinstitutionalization. In other words, these agreements are in need of revision and we need to understand what their role and function is in this situation, because here we may have families, plans, which need to be fully integrated with the state policy.
For example, because we spoke about SOS, they have a family strengthening program, which includes support to the biological family for reunification with the child by providing financial and psychological support for a certain period of time.
In other words, we are talking about coordination because we need to take into account that even every good deed, needs to be coordinated. Otherwise, the consequences…in other words, our motivation is positive, we want to be able to provide support, but if that is not part of the overall policy and is not regulated by the relevant authorized state body, then we cannot say that this is effective.
MT: Do you have the right to oversee or monitor these private organizations, either at a local, regional or state level?
ZA: In general, yes, because when it comes to the rights of children, we are the authorized state body, therefore we have certain levers, which first and foremost are the definition of standards. In other words, we have the authority to develop policy, decide for example what 24-hour care means, what the minimum quality standards are that they must meet – we have the authority and mandate to determine the overall policy. In terms of monitoring, we have jurisdiction and authority.
MT: Has there been monitoring done in the past? Are there reports? Have they been published?
ZA: Let me put it this way: The monitoring system is in need of substantial revision. We are now moving to expand cooperation with civil society organizations in the delegation and delivery of services. We will be issuing a call for proposals for CSOs to provide services which is needed in a given community. And here monitoring and minimum standards of quality become pivotal because there will be various stakeholders spread across geographic regions.
We also need to be clear about what we mean when we say minimum quality standards to understand that the service – regardless of the location – meets this quality at least; it is also important how we regulate monitoring because much depends on it and the quality of the service being provided to the beneficiary. We are now developing an effective mechanism for monitoring that will allow us to maintain effective control even when there are various stakeholders.
I also want to say that these calls for proposals are a good method, because if the organization knows that its agreement is in place for one year only, and being able to extend the agreement in the next round is dependent upon the quality of their services and operations, this will serve as an additional incentive so that we can be able to oversee the quality. The call will be open, so organizations can all compete and this will ensure we increase the quality in favor of those children and families who will be using these services.
MT: What happens when all three directions you mentioned earlier – return to the biological family, guardianship, foster care – is not possible. A scenario where the problem is too complex or a solution is not immediately possible.
ZA: Because we envision a child's care within his/her biological family or another familial environment [guardianship, foster care], all the same, we cannot avoid the situation when there will be a child who will need emergency 24-hour care and that is why we are considering the notion of crisis centers under strict state regulation.
MT: So, this will be a temporary haven until final placement for the child?
ZA: Yes, but not only a safe haven. It must be a center where the child receives services, because it will not only serve as a place of care or lodging. It's about what we do with a child in a short period of time, with his/her family, potential resources in place so that at this stage we know what decisions to take about where the child will be sent. So, here I would place the emphasis not only on temporary care or lodging, but services because this is a crucial stage. A child's future destiny will be determined by the quality of services we can offer.
MT: Returning to foster care, you said that you are now developing a new strategy.
ZA: Yes, yes.
MT: I want to understand if the foster care system is decentralized. In other words, the ministry develops the policy, and then it is administered by local state authorities. Has this been effective in terms of service delivery and oversight? With this new plan, how do you foresee mitigating further issues?
ZA: On June 13 of this year, the government adopted a decision on how to select, register, and organize the names of those people who want to become foster parents, including oversight, remuneration, in other words, this is a comprehensive decision through which we tried to inject new processes and also review former processes that had been in place. Let me explain what this is all about. What I consider to be the most important thing here is the implementation of a system of oversight by the authorized state body, which means processes are carried out under our supervision starting from registration all the way to the supervision of actually organizing the process of care. Certainly, the responsibilities are divided up, certain functions will remain within the purview of the authorized body, other functions will be left to the regional governments (marzpetarans) and in Yerevan, the municipality. The functions are the following: Registration will be done locally and this is natural, because this must be realized in a location closest to the family, it must be convenient and the registration will be realized by the regional state bodies and Yerevan city municipality. However, we are currently developing an automated registration system which means after the information has been put into the system, we have access to the information.
MT: Was it not accessible to you before?
ZA: Registration was never centralized or automated, so the answer is no. This is now a new module that will be introduced for foster parents. Then, a centralized list is compiled from all the regions (marzes) and Yerevan, based upon which we will organize and conduct their training. And here, there are two stages. Those who wish to become foster parents participate in the first set of classes. Only those who have successfully completed the training course will receive the qualification – this first stage is only paper-based testing. Then there may be questions sent to the police, other bodies, a study into their living conditions, home visits with social workers; key social support bodies determine whether this person can be a foster parent or not.
After this process, they move on to the next stage of training. When the potential foster parent passes this training successfully, only then will they receive qualification that yes, they can be a foster parent. After this, more trainings are conducted for them, a deeper, more comprehensive knowledge about fostering. For example, crisis fostering, specialized fostering.
MT: For children with disabilities also?
ZA: Yes, yes and there is also a separate form of supervision that has been developed…responsibilities, time frames are different because if we are speaking about short-term fostering, the oversight is different. When it is for long-term fostering, it's another system and of course, changes are made in the financial benefits, which are more favorable, in particular for those situations when there is more than one child with a foster family, for example siblings. In the past, the procedure did not call for the same amount to be paid for each child; the foster family would receive a set amount, which was unbalanced. We have formalized this change, that the same amount is given to every foster child so that siblings will not be separated.
MT: How many foster parents have gone through this process and how many foster parents are there currently who have foster children?
ZA: Right now, we have 48 foster children who are being taken care of in 34 foster families.
MT: Of the 34 foster families, how many have received special training to foster a child with a disability and how many actually have a foster child with a disability?
ZA: Currently, we have six children who have certain issues living with foster families. We also have 50 families who can foster children, which have gone through the training – of course, this was done under the previous procedure.
MT: No, I want to know how many families are certified to take care of children with disabilities.
ZA: In essence, because we are speaking about the previous system, there was no such distinction made. In other words, the primary wish was for a foster family to accept a child. Presently, we are making that distinction.
MT: Only just now?
ZA: According to the government decision of June 13, aside from these 34 families, with whom this process had begun much earlier, as you know from 2008 – in fact these families have not gone through the process, certainly they have had some training but that training had not been organized by the state, but rather via the help of our colleagues at the Fund for Armenian Relief, their support center, which realized this activity. We now foresee that this function will be carried out by the relevant state authority and with state supervision.
MT: So can we state that you have now taken upon yourselves this function, and that you have come to the understanding that children with disabilities can only be placed with foster families who have gone through specialized training and have acquired the necessary knowledge and tools to deal with these children with special needs.
ZA: Yes, certainly. In the past, these families were given that training and knowledge, now we are trying to expand the geographic reach, because as far as we know, in the past, only children from certain institutions were given to those foster families.
MT: Why?
ZA: They were mainly children from the Gavar and Vanadzor orphanages.
MT: Was it a certain pilot project?
ZA: Perhaps, at this time, I cannot say for certain what the motivation was. Perhaps it was conditioned by the fact that when the system of foster care was newly being formed, they considered only children from regular orphanages as a start. Foster care was also problematic from the perspective of age, because only children six years and above were given to foster care, but we believe that children up to the age of six must also be considered for foster care.
MT: So, in reality, children up to the age of six were never considered for foster care?
ZA: Yes, that was the practice and now we are trying to expand the types of foster care in terms of age and certainly in terms of specialized foster care, upon which we are placing a lot of emphasis, because presently more than 70 percent of children in institutions have some kind of disability.
MT: Coming back to the notion of supervision, do we have certified social workers in all of the marzpetarans or in the Yerevan municipality? Do they receive additional training, do they work with those families. For example, you spoke about 48 children being in foster families, do you know what their situation is, whether they have any problems, how often are they seen by these social workers, is there a system of reporting?
ZA: Of course, this is a problem. We have, in general, a very serious issue with the development of the institution of social work and this is our primary focus because even the best policies and programs will not be successful, will not work, if we don't have the proper workforce in its proper place. The social worker is the pivotal key without whom we can't do anything. We are now taking active steps in this direction, to strengthen the institution of the social worker.
MT: What kind of educational background or qualifications must a social worker have?
ZA: In the past and even now, they have vocational education and currently there are many people in the system who have not received the qualification of a social worker and they are the majority. This past week, we had a discussion in the ministry with state workers and community-based organizations, we were looking at the results of the mapping of social workers and it became clear that within the state structure, there are regions where we do not have a single person who has the proper education to be a social worker and other regions where we only had two social workers in the entire system. Now the situation is such, that people in the ministry who have institutional memory, know every single social worker by their names.
On the other hand, others in the sphere, who don't have professional qualifications, have participated in some sort of training, have some sort of certificate, in some cases, even a certificate as a social worker. We have to try and understand the effectiveness of this process, what kind of additional classes have they attended as a result of which they received the certificate? Were those classes enough and did it give them skills and abilities that are sufficient to take on a specific case, to work with beneficiaries? From this perspective, there is a second important issue, which we have placed in the law on social work…and we are now planning on submitting a bill to the government and the National Assembly.
Let me separate several issues which require additional discussion because we need to have a consensus. We understand that the law will apply to many people and will impact their work thereby the solutions must be agreed upon and moving ahead we are compiling the main areas that are problematic and require discussion around the bill. In the future, we will have several public discussions to understand what kind of response we will get, which is the acceptable solution and after that we will push our legislative initiative forward.
MT: All of these years, they never considered doing this?
ZA: They did think about it. The draft has been on the table for several years, in other words, work was done but it was never brought to fruition. We are committed to take this to the very end, because we consider fundamental reforms in this sector extremely important. The other direction we are thinking about is the improvement of social services in general, because right now we have different structures, which are absorbing certain functions of the social worker and are dealing with the beneficiaries. Let's say these are social services of regional bodies, employment agencies of the regional bodies. We want to have one unified service because when we are speaking of, let's say, needs assessment, thereby the beneficiary should not have to go from one agency to another so that they can assess their employment needs…there has to be a unified environment. We are making structural changes to have this.
MT: What would be the best solution for foster care for children with disabilities?
ZA: The best solution would be prevention because we need to understand that right now we have a situation and for many years, state policy was conducted in this context, when we have just tried to run after one issue to another. This is not effective. We need to try and work with those deeply fundamental reasons so that we prevent problems from arising. We have now launched a new program with the Health Ministry and Bari Mama NGO, which works toward prevention and tries to prevent the abandonment of children with disabilities.
MT: It seems that a whole cultural transformation needs to take place.
ZA: It's multi-faceted. Health care workers need to be retrained because the first person parents come into contact with are the health care workers. It is for this reason that we are doing this program together [Health Ministry, Bari Mama NGO], so that we develop tools, create modules for retraining…We are starting with three marzes…Shirak Kotayk and Armavir, where there are higher incidents and this will be an experimental stage for us. When we begin to understand how these services will work, how these training modules will work, then we can put into place these mechanisms for prevention and then move on to other regions in the country.
This project is funded by the UK Government's Conflict, Stability and Security Fund.
The opinions expressed are those of the authors' and do not necessarily reflect the official position of the UK Government.