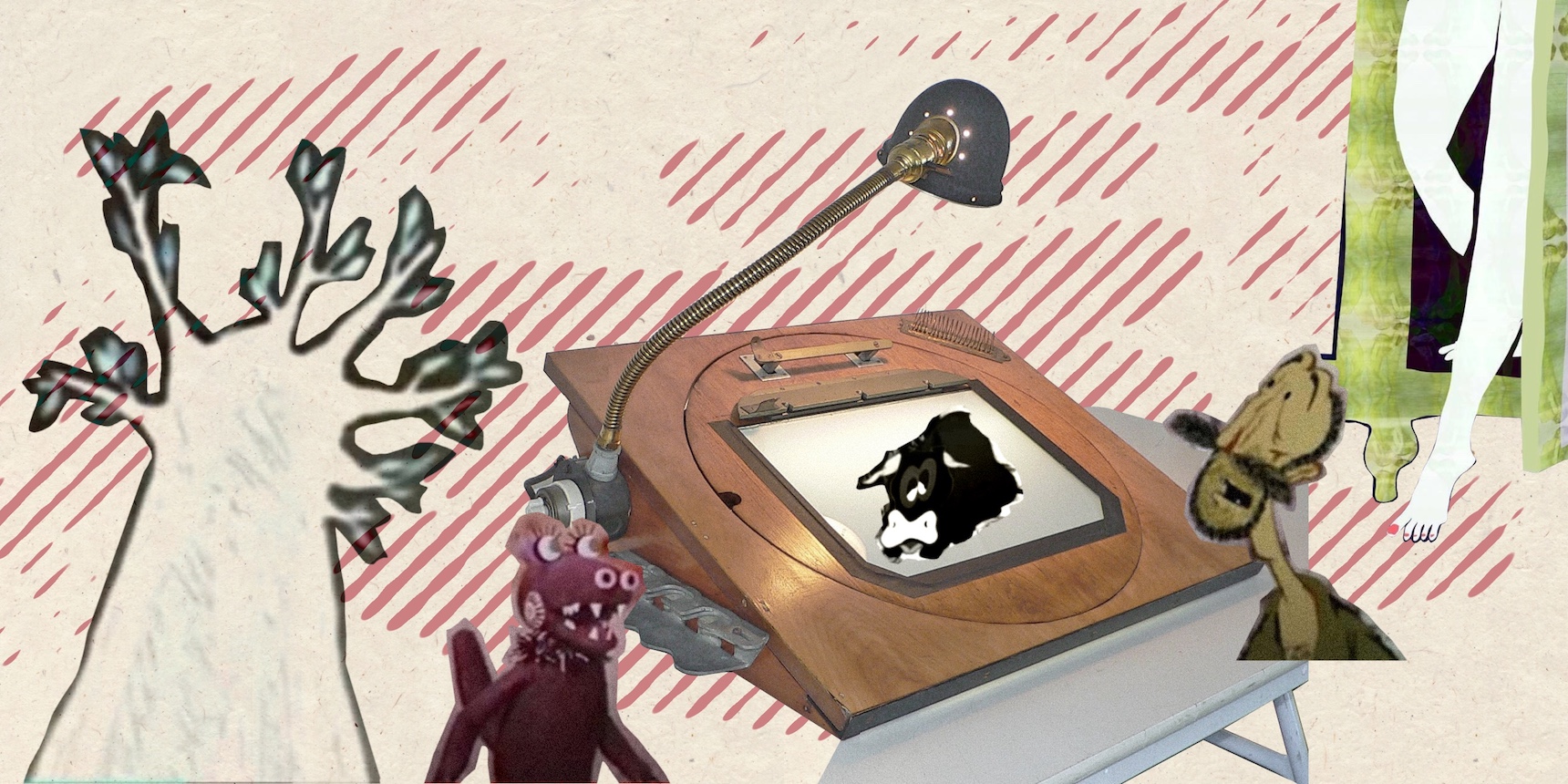 In the 1980s, the air in the animation department of HayFilm's (ArmenFilm) studios was filled with a sense of freedom. Young and rebellious animators were creating films about pressing social and political issues, drawing inspiration from the rich sources of Armenian literature. Their unique style of Armenian animation would become one of the most  distinctive in the Soviet Union. 
The department was established in 1936 by the famous animator Lev Atamanov. Valentin Podpomogov, Atamanov's former student and assistant, revived the department in 1967. Within two years, the department had strengthened its position within the studio and started to flourish, thanks to a flow of young professional animators educated in Russia.
The animation group not only enjoyed more freedom than its neighboring fiction and documentary departments, but it was also unburdened by sexual discrimination, which was unfortunately common in Armenian film production at that time. The long list of female animators is evidence of this, including Gayane Martirosyan, Ludmila Sahakyants, Aida Sahakyan, Hasmik Poshotyan, Elvira Avagyan, Naira Muradyan and Alisa Kyurdyan. All members of the group worked together on the same projects, serving as each other's writers, production designers, cinematographers. For instance, Alisa Kyurdyan was the cinematographer of most of the animations made during these years, while Naira Muradyan, who made her first film after the collapse of the Soviet Union, was often the production designer. Throughout the group's active period, which spanned several decades, each of these female creatives developed their own style and had an undeniable impact on the formation of the worldview and aesthetic perception of at least two generations to come.
Gayane Martirosyan decided early in her career that she wanted to make animation films for children. As there were no animated films or shows for children at the time, she saw a gap that needed to be filled. After trying graphic animation and co-directing "Happy End" (1978) with Vladimir Mayilyan, Martirosyan decided to focus on stop motion puppet animation. "I had studied directing at university so puppet animation came easy to me. First shot, second shot…they were comprehensible to me, the puppets were my actors," remembers the director. The stop motion animation filmmaking of the period presented challenges. Too much time was spent on manufacturing the puppets and decorations. The puppets were made in Moscow, while the decorations were constructed in Armenia. Fitting and fixing the puppets took days, and production designers needed to ensure that the characters had a strong presence, and that there was depth and richness to the colors. Once all the individual shots were made, the shot division process began. "Five to ten seconds of film was considered a productive day," recalls Martirosyan. As they were shooting on film, that meant that 80 meters had to be filmed before the material could be sent for development to Moscow. Only after the material came back could they see if it worked or if changes needed to be made.
Martirosyan's first stop motion animation, "Three Pieces of Advice From the Wise Man" (1981), was based on the fairytale "The Foolish Man", by Hovhannes Tumanyan. However, the film came with many problems as the director decided to change the ending of Tumanyan's original story, which outraged scholars. In Martirosyan's version, the "foolish man" does not end up getting eaten by the wolf and everything ends in peace. As a result, the artistic board of HayFilm refused to accept the film. Only later, when the authorities in Moscow allowed the film to be shown in cinemas across the Soviet Union, was it accepted in Armenia as well. 
The change in the ending was part of the director's approach to creating content for children. "We don't need to keep kids away from sad endings, but we should also not show them extreme tragedy," says Martirosyan. "Evil exists, and should be shown, so we also know what is good. But the good should always win." 
HayFilm used to have a portfolio of officially accepted scripts, from which filmmakers could choose a story they liked and start working on it. "Choko" (1984), which Martirosyan considers the first milestone of her career, came from this portfolio and was offered to her after its previous director had failed to make it. Originally written as a feature script, the film tells the story of a street dog, Choko, who is brought home by a boy, only to be neglected when the boy finds a new, more interesting, and noble dog to care for. Martirosyan took up the challenge and made a short animated feature film within a real house and real rooms, an annoying neighbor, as well as a "Masis" shoe box, in which Choko lives.
"War in the Street" (1989) was made right after the Sumgait pogrom as a response to the growing wave of ethnic hatred against the Armenians, as well as a condemnation of the approaching war. "There was a need to explain to children the meaning of 'enemy', and how to perceive a person who has the nationality of said enemy," Martirosyan explained. Based on a short story by William Saroyan, the film is set in the U.S. during the First World War. Children in the film are sad and frustrated that the German Kaiser has started a war, and therefore decide to beat up the German boy from their neighborhood. Ashamed with what they have done, the main character admits that he hates their deed more than he hates the Kaiser himself. "When I finished the film, many people disagreed with that expression of pacifism," remembers Martirosyan. "But one should never spread hatred among children. It kills the soul."
One film that Martirosyan considers a turning point in her career is "Those From the Other World" (1991), a dystopian portrayal of urbanization, environment and the children of the future who no longer recognize animals or fruits. They live separately from their parents and only trust their computers. The choice of topic was important and audacious, given that filming took place during a time when electricity was scarce and people cut down trees for heat. "I was always honest with the kids," says Martirosyan. "It's a game: If the children decide to play, they will understand everything. If you say, 'This is a hippopotamus', they will believe it, love the character, and follow it. You should never lie to children for this reason."
Ludmila Sahakyants joined HayFilm around the same time as Martirosyan. With a strong background in literature and philology, she started as a scriptwriter. Her first job was for the debut film of a young animator named Robert Sahakyants. "Lilit" (1972) marked the beginning of a lifelong collaboration. 
A few years later, Ludmila Sahakyants made her directorial debut with the animation "The Meeting of the Mice" (1978), based on a fairytale by Atabek Khnkoyan. The film's dark and disturbing atmosphere, which was unusual for HayFilm, along with inspiring voiceovers by famous actors such as Mher Mkrtchyan, immediately drew the attention of both young and adult audiences, and turned it into one of the most remarkable films of the studio. 
With this debut, Sahakyants set the stylistic direction she would follow throughout her career: her films feature dark colors, a critical and ironic tone, literary sources inspired by medieval parables and lyrical poetry, as well as a generous use of music.
"A Thousand and One Tricks" (1981) is based on several fables by Vardan of Aygek. It tells the story of a king who decides to leave his palace and meet his people to understand if they really love him or if they only praise him out of fear. 
"Echo" (1986), based on Hovhannes Tumanyan's "The Smart and the Fool", employs contradictions in the appearance of the characters and their caricatured faces are used to highlight Tumanyan's irony in a humorous manner. The music in all of Sahakyants' films, except for her first animation, was composed by Tigran Mansuryan, including "Rock Salt" (1987). "Rock Salt" and her subsequent film, "Dream Dictionary" (1989), were made using stop motion technique and are considered among the director's more pessimistic works. 
Inspired by Vardan of Aygek, "Rock Salt" depicts a villager who ends up in paradise, where he is not allowed to talk, complain or criticize. "Dream Dictionary" is based on a fable by Mkhitar Gosh and is a vision of the upcoming apocalypse where foxes will pour down from heaven like rain, and people will be cruel and mean as wolves. Accompanied by Avet Terterian's music, the dark and grim-colored animation is extremely realistic and showcases the experimental and unconventional nature of Sahakyants' work.
By the end of the 1980s, the nationalistic revival resulted in Armenian iconography being widely used in animation cinema. One example of this is Hasmik Poshotyan's "Armenian Alphabet" (1992), which depicts Mesrop Mashtots during his creation of the Armenian alphabet. Poshotyan began her career in cinema as a production designer and collaborated with another interesting but largely forgotten animator, Aida Sahakyan. Their first collaboration occurred within the creation of an animation-almanac, "Three Fairy Tales" (1984), which again was based on short stories by William Saroyan. Within the almanac, Poshotyan and Sahakyan directed "The Big Mousy", a minimalistic and graphical short film about a small mouse with a big ego. Sahakyan's stylistic signature of few colors and pale silhouettes prominently expresses itself in "Lantern" (1988) and "Labyrinth" (1993). Inspired by an Armenian folk tale, "Lantern" weaves the story of its beautiful characters on a gray and endless canvas and juxtaposes it with shots of real lanterns, signifying the end of time bestowed. In "Labyrinth", documentary elements are used even more pointedly, with the film depicting the existential crisis Armenia found itself in after the collapse of the Soviet Union.

Out of all the directors presented here, Elvira Avagyan's style has the most contrasts or variations. She joined the animation group in 1980 and worked in Moscow for several years, where she assisted Yuri Norstein. She then moved to Armenia and took her husband's (cinematographer Gagik Avagyan) surname. Unlike the other animators, Avagyan's work followed the style of Russian animation and was not inspired by Armenian literature or folklore. Her colorful, collage-styled animations were mostly made for children. In "The Giant Who Dreamed of Playing the Violin" (1987), the giant has hands too big and clumsy to play the violin, but he soon finds a more suitable musical instrument for himself and stops being sad. "The Most Comfortable, the Most Beautiful House" (1992) is the story of a turtle and its shell; the latter being the reason other animals mock the poor turtle. At the end of the film however, the animals have to admit that the turtle has the most comfortable and beautiful house of them all. 
Avagyan, a painter by training, also worked as a production designer in various films, including Gayane Martirosyan's "Three Pieces of Advice From the Wise Man". After the collapse of the Soviet Union and the shutdown of HayFilm, Avagyan returned to Russia and continued to work there.
The relatively liberal and inclusive atmosphere of Armenian animation has allowed many young female talents interested in film production to get involved. One of these talents is Narara (Naira) Muradyan, who joined HayFilm towards the end of the 1970s. Despite her youth she was already confident that animation was her calling in life. During her admission interview, she brought a number of paintings and several sketches of nudes. The nudes in particular were well-received, and 17-year-old Naira was hired to work in the animation group. Her first project was the production design for Ludmila Sahakyants' "A Thousand and One Tricks". 
In the 30 years since HayFilm dissolved, Muradyan has become a director and created a short series about poets for the TV channel "Shoghakat" (2000). Her unique style involves creating animated collages piece by piece from books, newspapers and journals, which differed from previous Armenian animations. "It didn't occur to me that I could just scan the pages and then separate the characters digitally. I was cutting directly into albums and books with my scissors," recalls the director. "I ruined many books before I realized that pages could be scanned." 
In 2012, Muradyan made her first big animation film, "Ballet", which tells the story of a miserable family that includes domestic violence. The film allegorically explores the political situation in Armenia and its unavoidable decline, using the same collage style. After "Ballet", the director returned to oil painting. All of her subsequent films, "Markos and Markos" (2017), "Kiko" (2018), "New Year" (2018), "Firdus" (2020) and "The Winged" (2021), were made by hand. "The process takes much longer of course, but the result is more satisfying. You never think that it could have been done better," explains Muradyan, and adds, "You did what you could." The colors used by the director are also unique –  never vivid or saturated, but existing in harmony with the outside world.
Muradyan draws inspiration from a diverse range of sources. While her collage works clearly echo Parajanov, her other films are more influenced by music, cinema, literature and poetry. "Markos and Markos", is a creative collaboration with Tigran Hamasyan, based on a poem by Western-Armenian poet Zarhad. Similarly, "New Year" and "Kiko" have literary sources, with the latter also based on Zarhad's work. According to Muradyan, her work is strongly influenced by films, as they are defined by rhythm. She jokes that, "the biggest inspiration is music – while life is the smallest." "Firdus", one of the director's most beautiful and emotional animations, is based on her childhood memories and recreates her childhood district. The ability to fly is another motive that appears repeatedly in Muradyan's films,  inspired by the director's own dreams. Until recently, she had never had a dream where she did not fly.
Currently, Muradyan is working on her new animation entitled "7 Kisses 7 Pursuits 7 Rotations", which she plans to complete by June 2023. Reflecting on her creative path thus far, the author concludes that it is important for her new work to be different from her previous animations, as freshness is crucial in art. "Repetition can lead to mastery, but freshness only happens when you have seen something new and decide to tell about it," she explains. "I enjoy it when every scene seems new to me, as if I were reading a book or watching a film."
Armenian film history is associated with numerous names, but often only a few films made by the prominent figures of the time are highlighted, while the rest are neglected and forgotten. The female artists presented in this article belong to the latter category, as their remarkable contributions to the development of Armenian animation have yet to be explored and properly appreciated. The majority of the animated films discussed here are unique pieces of art that not only deserve scholarly attention but admiration as well. 
Exploring the history of Armenian animation cinema reveals that the field was an almost unique island of inclusiveness, innovation and comparative freedom. Female filmmakers not only had a chance to contribute to the field, but also to create local traditions and visions of animation themselves. This fact may help break the stereotypical and patriarchal ideas about the history of Armenian cinema, and rethink the importance of animated film in the context of Armenian contemporary art more broadly. 
In recent years, as contemporary Armenian animation has gained international acclaim through the work of female artists, it seems especially relevant to reconsider the role of female directors in animation heritage. Inna Sahakyan's internationally celebrated "Aurora's Sunrise" (2022), Lilit Altunyan's "When I am Sad" (2022), as well as the work of producers Armine Harutyunyan, Armine Anda and Susanna Khachatryan, are obvious demonstrations of a revival of the animation school. They confidently demonstrate the fundamental and continuous contribution of female artists in Armenian animation.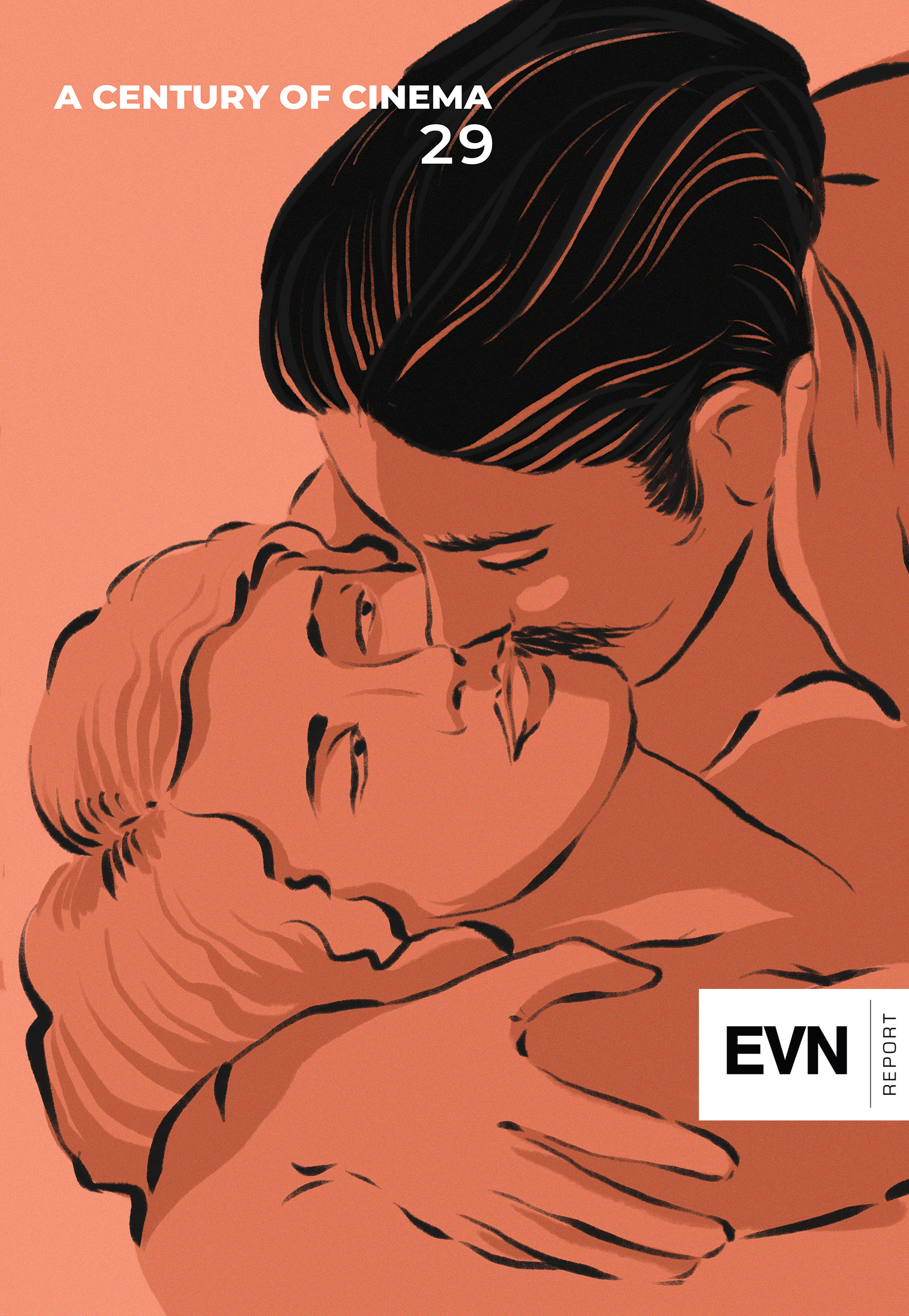 Back in the first years of the war-torn, crisis-stricken and extremely fragile Soviet Armenian republic, a small group of passionate, young idealists decided that the economically destitute country had to establish its own film industry from scratch, thus enabling the transmission of Armenian stories to audiences worldwide, while helping to edify the downtrodden masses at home. Exactly 100 years after that fateful date in 1923, Armenian cinema has traversed a path of remarkable complexity and drama, which merits a "biopic" in its own right. Reflecting back on this history, we find not only a sprinkling of beloved cinematic narratives that have long become a part of Armenia's cultural fabric, or a handful of films that have, astonishingly, made an impact on the development of the 7th art itself. What we find, above all, is a poignant reflection of the nation's collective spirit – its great aspirations and dreams, its woeful failures and missteps, its fears and its will to persevere against all odds.
The richness of this legacy truly marks one of the great peaks of Armenian cultural achievement, and to celebrate it, EVN Report has dedicated its May issue to some of its proudest, as well as more under-acknowledged moments. In her article on Daniel Dznuni, Anush Vardanyan sheds new light on the inspiring and tragic fate of the Armenian film industry's spearheading founder, while the editor of our Et Cetera section, Vigen Galstyan dissects the intricate codes of one of the greatest Soviet films of the 1960s, Frunze Dovlatyan's "Hello, It's Me", newly restored by the National Cinema Center of Armenia. Turning her attention on the venerated school of Armenian animation, Sona Karapoghosyan has unearthed a veritable pleiad of women animators, whose contributions and achievements to the medium have been mostly ignored thus far. Looking at the "other end" of film culture – the audiences – Taguhi Torosyan analyzes the significance of film spectatorship as a social phenomenon, and what the current haphazard relationship between local viewers and the Armenian screen means in political terms. Rounding off the issue is a beautiful gallery of rarely-seen foreign-produced posters for Armenian movies, which testify to our cinema's once-notable presence on the international arena – a position that it has been tentatively and steadily returning to in recent years.

Anush Vardanyan sheds new light on the inspiring and tragic fate of the Armenian film industry's spearheading founder, Daniel Dznuni.
Read more