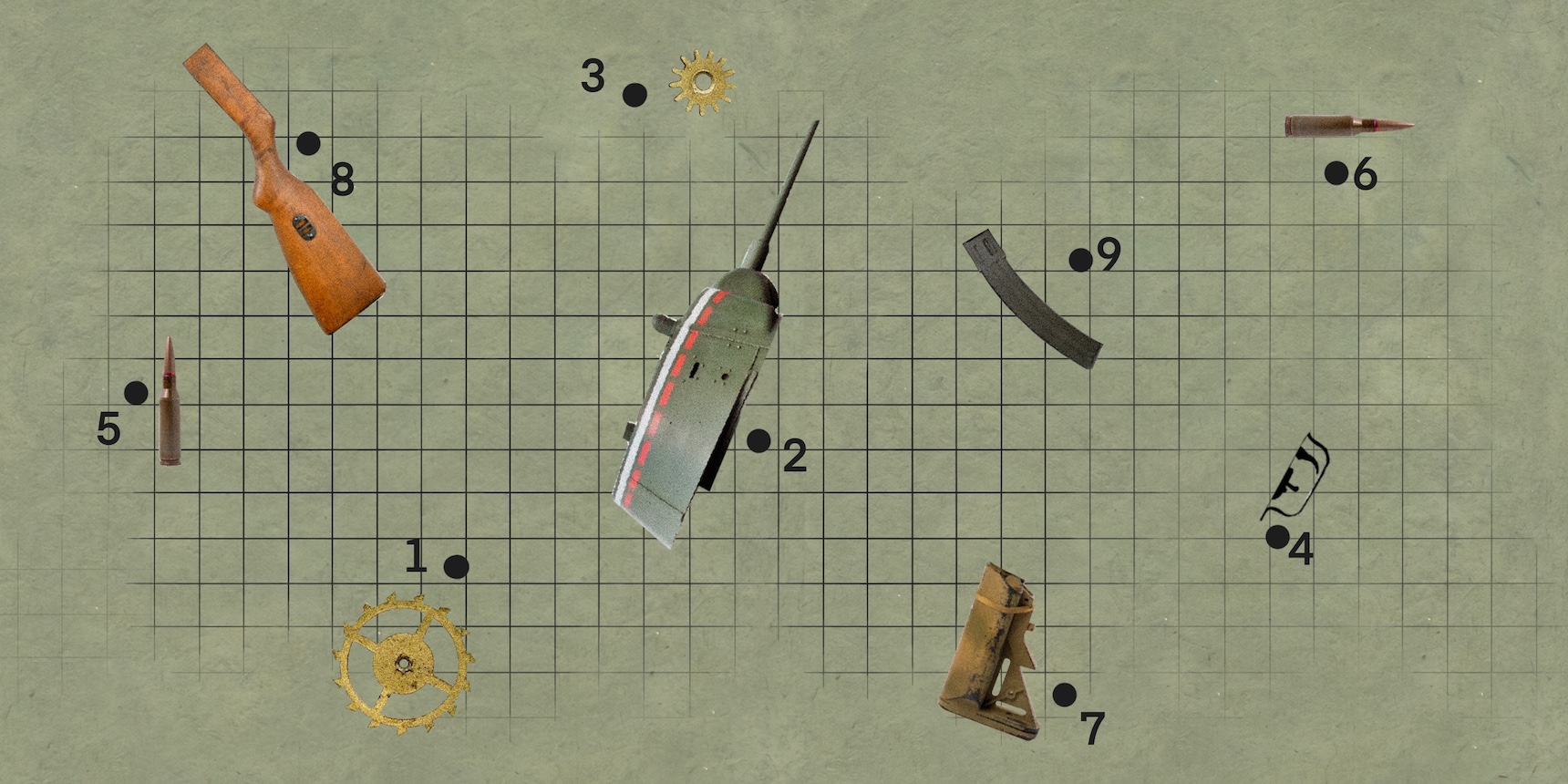 Armenia's defeat in the 2020 Artsakh War demonstrated the need to reform Armenia's entire military system, from command to education –– just as it established the need to update and modernize its arsenal. Implementing large-scale reforms while confronting ongoing security threats and military operations on Armenia's sovereign territory by Azerbaijan has been a challenging task. Since May 2021, Azerbaijan has occupied over 140 square kilometers of Armenian territory under the pretext of undefined Soviet maps and the absence of the demarcation of the Armenia-Azerbaijan border. While on May 12-14, 2021, Azerbaijani Armed Forces advanced into Armenian territory without any military action, on November 16, 2021 and September 13-14, 2022, they launched large-scale offensives against Armenia. Despite some international pressure on Baku calling for de-escalation, it is painfully evident that Armenia needs a strong and viable army to deter Azerbaijan's growing maximalist demands. 
After the 2020 war, Prime Minister Nikol Pashinyan and Defense Minister Suren Papikyan announced that Armenia would be transitioning to a professional army. They have not clearly defined what they mean by professional army and what conceptual framework the reforms would be based on. The Defense Ministry did not reply in time to a written request to comment on the substance of the reforms. In December 2022, the Defense Minister announced that the doctrine is in the final stage of preparation and will be presented to the public soon, even as legislative changes initiating the reforms have already been passed by Armenia's Parliament. 
Vilen Gabrielyan, a parliamentarian from Pashinyan's ruling Civil Contract Party and a member of the Parliamentary Standing Committee on Defense and Security announced in January 2023, that the substance of the reforms is not clear to him. "First of all, what do we mean by a professional army and what steps are taken to achieve them," the MP asked during a recent interview. According to Gabrielyan, the Standing Committee on Defense and Security has asked the Defense Minister to present details of the reforms but has not been given a clear answer. 
Instead of clearly presenting details of the military reforms to the public, Pashinyan and Papikyan prefer to talk about the reforms during parliamentary Q&As and in interviews and speeches. In his message on the 31st anniversary of the formation of the Armenian Armed Forces, Pashinyan stated that changes to military education constitute the basis of the reforms. He spoke about establishing a military high school, which, according to the Prime Minister, will be an educational institution "with the best modern standards and will become a center for the formation of a new class of officers." Pashinyan also noted that the government is planning to introduce a program for women's voluntary temporary military service. The Prime Minister acknowledged that the reform process is not going smoothly in the army, as the unstable security environment is constantly bringing forth new challenges.
According to military and political expert Armine Margaryan, the fact that the Armenian Government has not presented a conceptual basis for the reforms of the Armed Forces to the public is extremely worrying because it can create issues of accountability. If such a conceptual basis does not exist, then any plans or strategies to modernize the Armed Forces cannot be efficient, she says.
"Motherland Defender" Program
The only aspect of the military reforms that the Armenian government has presented detailed information about is the Motherland Defender Program, which includes a new certification system for contract soldiers and determines their pay. According to the Prime Minister and the Defense Minister, this is the first step toward building a professional army. Initially, certification of soldiers will take place on a voluntary basis. The first stage of the program's implementation will last three years, during which contract soldiers can take certification exams twice. After passing, contract soldiers (as well as conscripts who have served at least six months) can receive a significant raise in their salaries –– from 320,000 to 400,000 AMD ($800-1,000 US), depending on their role. The average monthly salary in Armenia as of 2022 is 228,000 AMD ($570). According to Defense Minister Papikyan, the salary is competitive, especially for an 18-year-old, who does not yet have a university degree or much work experience. 
"We're talking about qualitative changes. We have set the bar very high and offer an opportunity to soldiers so that their service becomes a professional job," Papikyan told Armenian Public TV in December 2021. 
With this new system and the introduction of higher, more competitive salaries, the Defense Ministry hopes to raise professional standards in the Armed Forces and encourage conscripts to take on full-time contracts. According to Papikyan, this will lead to qualitative changes in the military. "This will also be an indicator for us as to which servicemen are motivated, which servicemen want to become professional soldiers," Papikyan said. Contract soldiers who do not meet the necessary criteria will not have their contracts renewed. 
Papikyan noted that considering Armenia's geopolitical circumstances, it is too early to think about eliminating conscription. Alongside a professional army, Armenia will continue to maintain a conscription-based army, which will serve as the main source of contract servicemen. With the new legislative changes, after six months, conscript soldiers will have the opportunity to sign a contract with the Defense Ministry and will have three months to prepare for the certification exams. After passing the exam they become professional soldiers. Thus the conscript who serves for two years becomes a contract soldier and receives a salary. The contract is signed for a period of five years, of which one and a half years would have been mandatory. After the five year contract ends the serviceman will receive a lump sum of 5 million AMD (over $12,000).
Another motivating aspect of the reforms is that servicemen will be able to serve in their communities, especially if they live in border towns or if there is a military base and vacant positions in or near their hometown. "Because this is work and we have no intention to remove people from their communities," Papikyan explained. If there is no suitable military unit or vacancies near the serviceman's place of residence, he will be transferred to serve in another military unit. 
The reforms aim to not only tackle the military preparedness of soldiers but also improve their socioeconomic conditions. Thereby, those who choose to enroll in military educational institutions will receive an apartment in Yerevan valued at 28.5 million AMD (over $72,000) immediately upon graduation. A 20-year contract is signed between the graduating officer and the Defense Ministry which stipulates that the apartment belongs to the Ministry and cannot be sold. Only after the 20-year period can the serviceman sell it. This component of the program aims to recruit more students to military education –– something which has been a problem in the past.
The Motherland Defender program will replace an existing program called "I Am", which was introduced by the former government. According to Defense Minister Papikyan, only two servicemen are currently enrolled in the "I Am" program, which also offered financial incentives and more time off. It is yet to be seen how or why this new program will be successful. 
"If we consider the complete chain, it is obvious that conscription becomes a step toward a professional army," Papikyan said, adding that once the Armenian Armed Forces have the necessary number of professional servicemen then they will consider shortening the period of mandatory military service. 
While the government has not communicated whether the reforms are based on international practice or models, Papikyan noted that the Defense Ministry is also introducing a professional sergeant system, which corresponds to NATO standards. He noted that while there were some advantages to the Soviet model, modern challenges require different standards. The introduction of the new sergeant system entails that all contract servicemen who stand out in skills and capabilities will be considered for the professional sergeant system and will be given a chance to rise in the ranks. Papikyan did not give further details about the new system, saying that the idea is still new. Servicemen who choose a professional career path and want to become officers can also receive a formal education in universities and finish the five-year service as an officer. 
While Papikyan did not elaborate on the new military doctrine or the reforms, he did note that Armenia wants to build a smart army. The smart army concept entails the integration of modern technologies into the military system which will reduce the size and increase the mobility of military units. He stated that the Armenian military will have new units and servicemen with new skill sets. These changes will allow the Armenian army to be prepared for modern, smart wars. "We understand today's challenges," Papikyan said, adding that another aspect of the reforms will focus on changing the structure of the Defense Ministry. 
Moving Ahead Without an Objective
Armenia's Defense Ministry claims that the reforms are ongoing and comprehensive, not only in terms of increasing salaries of servicemen, but also acquiring new weapons and engineering equipment, developing the domestic military industry, increasing security, rearming the front line, and creating new infrastructures. However, at this stage it appears that the government is conducting reforms piecemeal, without a holistic plan. It is only clear that the government does not have a plan on how to motivate and enable conscript soldiers to become professional soldiers. Equally unclear is how training will be conducted, if the budget will be enough for the reforms, if Armenia is taking into account any international experience, or if they will cooperate with any international partners in implementing the reforms. 
On January 19, 2023, a military barrack in the village of Azat, in Armenia's border region of Gegharkunik caught fire in circumstances that are still unclear, leaving 15 soldiers dead –– most of them conscripts. According to the preliminary investigation, the fire broke out when the commander of the unit tried to light fire in a wood-burning stove by pouring gasoline on it from a five liter canister. The incident illustrates that reforms to the Armenian Armed Forces must tackle not only soldiers' professionalism but issues as simple as living conditions, this includes constructing proper barracks with safety measures in place instead of housing them in village homes. An investigation by the Fact Investigation Platform showed that the village house in Azat village that was being used as a barrack is not the only one where soldiers lived. Without giving specific information for security reasons, it was established that there are other similar "barracks" in the region and all of them may face the same safety issues.
The Way Forward 
Margaryan believes that an effective defense system for Armenia should be based on the principle of deterrence, which raises the cost of military action. The concept has been adopted successfully by several small states that have increased their defense capabilities such as Estonia, Israel, Finland, Switzerland, Austria, Singapore, Norway and the UAE. 
According to Margaryan, small states that constantly re-evaluate regional and global threats and military-political trends are generally more resistant and able to successfully influence their immediate security environment. This kind of constant reassessment allows for flexibility and continuously adapting defense systems and strategies. 
This kind of adaptation is driven by two main imperatives –– geopolitical and military. Geopolitical motives require the state to constantly develop and adapt its security system, armed forces, defense doctrine, and national security strategies to the changing nature of the regional and global world order. Changes in the international system can create new threats to small states or create conditions for strengthening historic threats.
Military motives are created by the adaptation of new technologies, including AI, for military use. As a result, new technologies have been integrated into military systems, which significantly increase the defensive capabilities of the armed forces of small states. The new capabilities of information technology and military intelligence enable better control of the battlefield, making war operations more dynamic, intensive, controlled in real time and therefore effective. 
Margaryan argues that Armenia's defense doctrine and the modernization and reforms of the Armed Forces should be based on, or at least take into account, the defense solutions and experience of successful small states and they should be based on a systemic approach. This requires political will. Armenia should plan and implement radical, complex-systemic reforms of the Armed Forces, and introduce modern norms and standards. The experience of small states in a security environment comparable to Armenia, should be taken into account.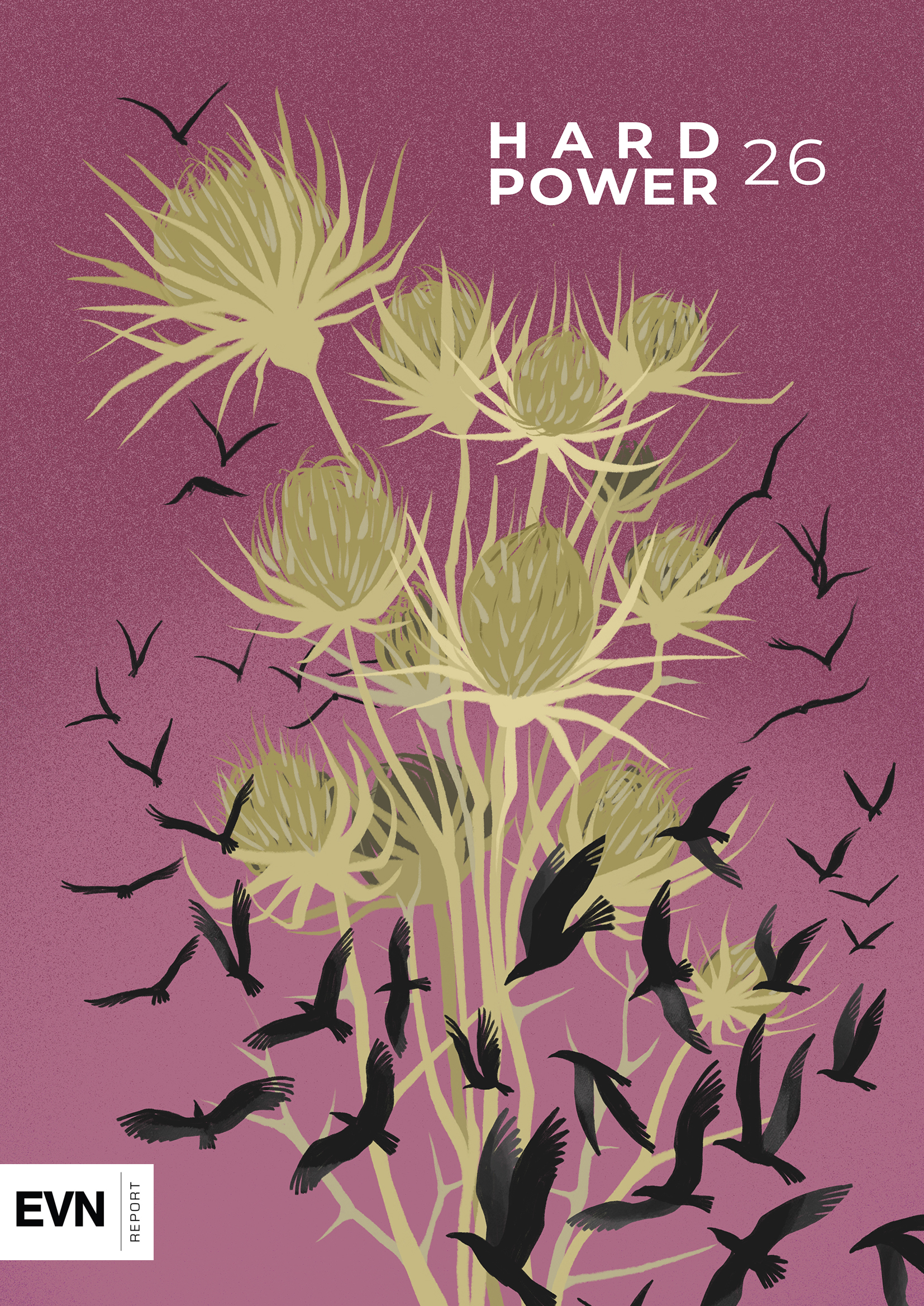 After Armenia's heavy defeat in the 2020 Artsakh War, the country continues to be in a very precarious security environment. Hopes for a peaceful settlement with Azerbaijan have been dashed by Baku's ongoing aggressive behavior and hybrid warfare tactics. Baku has been using its military advantage to increase pressure on both Armenia and Artsakh and under these circumstances, Armenia's hard power toolbox must be strengthened to address the ongoing security challenges.
This month's magazine issue entitled "Hard Power" features articles on the concept of hard power, the necessity to create territorial defense forces, reforms and professionalization of Armenia's Armed Forces, Armenia's quest to procure arms and the role of women in the military.