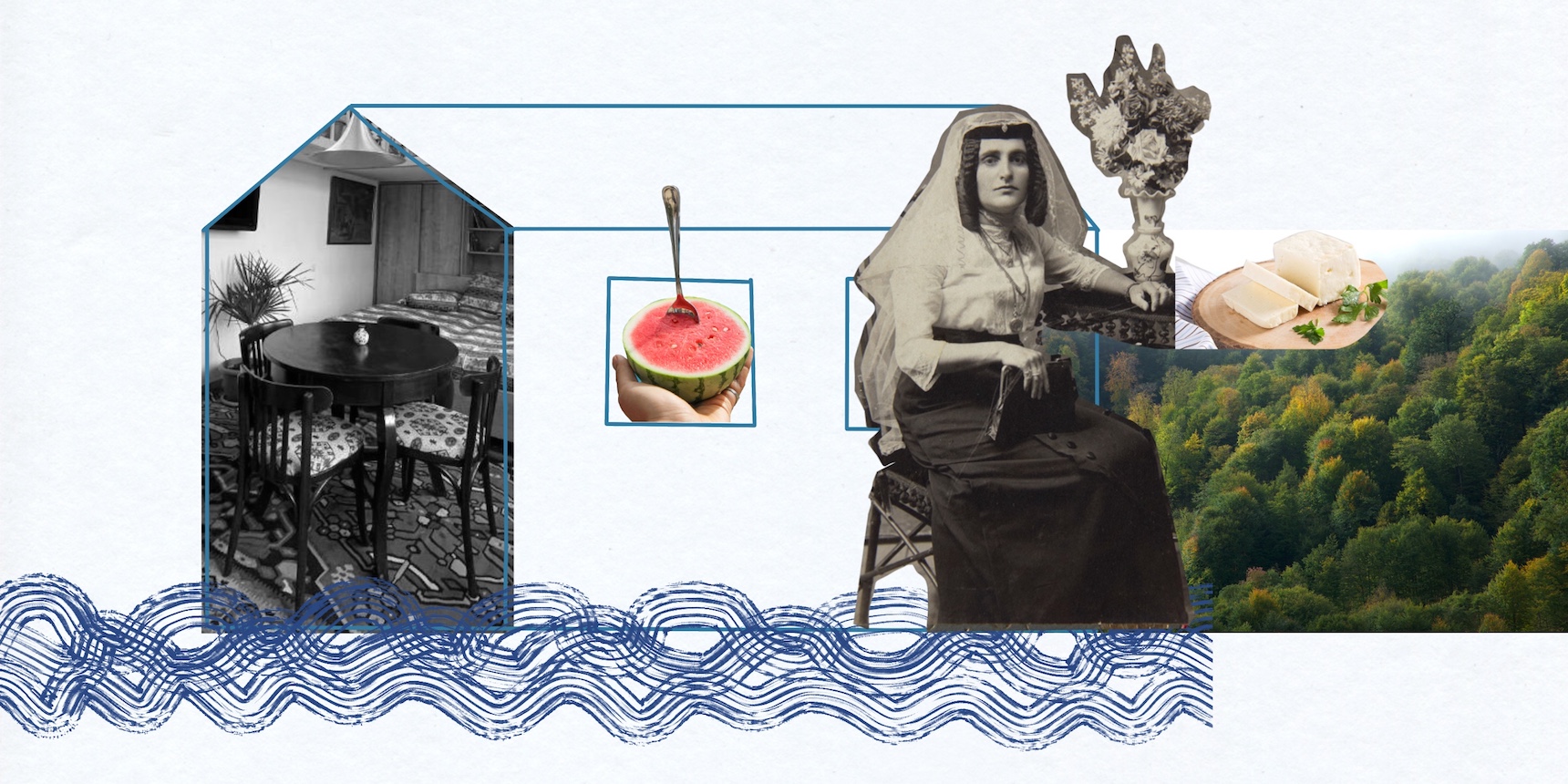 In recent years, small guest houses—which are distinguished by the services they offer, their cozy atmosphere, and the glimpse they offer into the life of the country's local residents—have made an important contribution to the development of tourism in Armenia.
Tourism in Armenia is regulated by legislation adopted in 2003. B&Bs and guest houses are defined as hotel industry facilities providing overnight accommodation, as well as catering services within one building or apartment. These small businesses also offer breakfast, with lunch and dinner provided if requested by guests and prices are usually much lower than hotels. Guest houses are typically family-run businesses with the host family often living next door or in another part of the house and serving as the staff. 
While food offerings in hotels are usually standardized, meals offered by B&Bs are home-made, reflect the local cuisine, are healthy and tailored to the guests' preferences. Similarly, hotel rooms are generally uniform in design, while guest house interiors are distinctive and varied. Moreover, guests staying at B&Bs have ample opportunity to mingle with the owners and other visitors.
From a Typical Home to a Sought-After Business
Interaction between guests and hosts is also beneficial to the hosts. Gohar Gevorgyan, 75, who founded one of Armenia's first guest houses, says her guests have contributed significantly to the establishment and growth of her business.
"It was 1994; difficult years for our country, but it was during that period that a large number of volunteers from abroad began to arrive in Yeghegnadzor to provide agricultural and other consultation," Gevorgyan says, adding that at first it was only a few people but their numbers slowly grew. "They proposed that we accommodate them in our house, and provide them with food and a place to sleep in exchange for payment. To be honest, it was a very appealing idea at the time." She recalls, however, that their home had very little to offer back then. Her family lived on the first floor of their two-story house, and the second floor was almost empty. "We only had a few beds, which we never used. There was no toilet; it was a typical Soviet house. But we had good food, and they were pensioners who craved home-cooked meals."
Gevorgyan, a teacher by profession, and her engineer husband, who were farming land they received through privatization following the collapse of the Soviet Union, kept livestock, worked hard, and graciously welcomed guests in their home. Soon, they began to make a name for themselves.
"One organization would refer us to another, saying that it is a good house with good food and nice people," Gevorgyan recalls. "But the visitors themselves taught us a lot. We would ask them what [else] we could do since, at the time, we didn't even know what bed and breakfast meant. Our visitors were refined and educated individuals who helped us greatly in terms of proper orientation and guidance."
Year after year, they improved their home, and as early as 2000, they took hospitality-related courses, analyzed the pros and cons of their house, evaluated consumer expectations, and then also established a campsite, which is currently also in high demand.
"We've always hosted a lot of guests in our house, and it was very unusual for us to provide hospitality in exchange for money. But we wholeheartedly entered this line of work, and the money became a secondary issue," says Gevorgyan, noting that back then many in their community could not fathom how they could provide lodging to strangers. "There were many interesting viewpoints on the matter," she explains. "We went through it all. They would say, 'How are you going to manage with strangers in the house?' But, especially after the passing of my husband in 2000, I decided that we should continue to live with dignity, and not look for charity from others." 
Gevorgyan says that today there are a large number of guest houses in Yeghegnadzor. However she emphasizes that this business is not for everyone. Each family member involved must be prepared to have a stranger in their home, which can be difficult.
"If there is a tourist at home, then you wake up in your workplace: you cannot appear in your casual house clothes––a robe, or slippers," she says. "A person should be prepared to do the work with love and wholeheartedly, rather than just to make money."
According to Samvel Gevorgyan, a business management expert-consultant and founding director of BSC Business Support Center, the sector has great potential in Armenia, which people are discovering and choosing as a new tourist destination.
"Many ideas are evolving; people have a desire to mingle with one another, meet new people and learn about the lifestyle of a new country, and guest houses are the best way to do so. In particular, the role of rural guest houses is growing," says Samvel Gevorgyan, who for two decades has been conducting several courses for those interested in establishing guest houses, as well as supporting the development of start-up businesses, and publishing books.
However, despite the positive aspects in the sector, there are also problems. According to Gevorgyan, the state should provide resources to develop the necessary infrastructure. "We have wonderful places for rural tourism, but we don't have roads leading to them," he says. "Most communities lack libraries and cultural centers, which may also be of interest to tourists. We have a lack of education in the field, there are problems with taxes, and these are issues where the state is responsible."
Gevorgyan is certain that addressing guest house industry issues over five years will ensure significant development that will benefit the state as well.
However, state officials don't seem to be leading the way in this regard. Anahit Voskanyan, an advisor at the Tourism Committee under the Ministry of Economy, says that even if there are support programs, they are usually aimed at attracting the largest possible investments that will create a large number of jobs in the communities.
"If there is a state grant program [for tourism development], the villagers use the funds to repair their house at the state's expense, and then claim that the guest house did not work out. This is why donor organizations are currently covering this sector by announcing grants in specific target regions," says Voskanyan, adding that the Tourism Committee also has a representative in the committees reviewing grant applications. 
At the same time, Voskanyan notes that since the COVID-19 pandemic, they have noticed a decline in group tourism; instead, individual and family tourism, for which small guest houses are more popular, has expanded.
According to Voskanyan, it's not so much about the fact that villagers lack finances, it's more about not having sufficient knowledge about the sector: "[Younger] families are especially successful because they are more familiar with digital platforms and can present their guest house directly to the consumer. However, when the [hosts] are elderly, they fail at this task."
Sergo Davtyan, co-founder of the Armenian Association for the Development of Guest Houses, which includes more than 30 guest houses across Armenia, bucks the trend. In 2013, at 65 years old, Davtyan began working in the sphere after renovating two rooms of his modest home in the village of Odzun.
"In 2019, we hosted 920 tourists in our very modest conditions. Encouraged by this, we constructed a new building with eight separate rooms," says Davtyan. "However, we lived through a pandemic and a war, but life has not stopped; everything will fall into place."
Davtyan thinks that there are no obstacles to developing guest houses and that this is a unique opportunity for villagers to do business using their houses and gardens.
"By investing and creating [better] living conditions, a person in a rural community gets the opportunity to earn money. Even if they don't receive guests, they will have improved their home and their family's living conditions. Who says they have to receive guests all day long?" says Davtyan, noting that the business does not even entail risks. "You make an investment in your own house. Let's say 10 people have agreed to come to dinner, but they don't. So what? We will eat the food ourselves."
Davtyan notes that their association is also actively creating different opportunities. In 2018, thanks to their efforts, the UN Integrated Rural Tourism Development Project provided tourist guest houses with solar systems and 300 liters of water, which, Davtyan said, were a great help to people in this business.
Nevertheless, just like everyone and everything else, small businesses were negatively affected by the COVID-19 pandemic and especially the 2020 Artsakh War.
Taking into account that there were almost no hotels in the city of Martuni in Armenia's Gegharkunik region, Anahit Gevorgyan, the president of Martuni Women's Community Council NGO decided to open part of her home to tourists in 2019.
"The idea emerged because Martuni was located at the intersection of roads leading to Artsakh. Tourism developed here," Gevorgyan says. "Then came 2020 with COVID and the war. For around two and a half months, the guest house was only accommodating people displaced from Martakert, Artsakh. Now we are the ones living at the edge of the border." She notes that with inflation, natural gas prices have also spiked and heating has become challenging. "It's almost impossible to operate [her guest house] in the winter," she explains. "Food prices have surged and you are ashamed to look someone in the eye and tell them the cost. There are many difficulties."
The small business owner says they were also affected by the recent devaluation of the U.S. dollar, and after the Ukraine War they have also had problems with bank transfers; guests from abroad have sometimes been unable to transfer money for months.
The most challenging problem, however, are the expensive airline tickets to Armenia. Professionals in the sector say that they have raised this issue with the authorities many times, but they hold out no hope for resolutions for now.
Not Losing Hope  
Irina Israyelyan, 65, is a cellist and a former instructor at the Alaverdi art school in Lori region. In the early 2000s, when teachers' salaries were much lower, she began looking for other work. In 2003, her son was killed while serving in the army––a tragedy that made her quit teaching for good and try to rediscover herself in another sphere. 
A member of the Young Women's Association of Armenia, she began taking courses in tourism entrepreneurship in 2009.
"I took the classes with the goal of starting a bakery, and I finished with the goal of opening a guest house," says Israyelyan, recalling that the trainers actually stayed at her house, since there were no hotels or guest houses in Alaverdi at the time."They quite liked our summer house. We have 1600 books. They realized that it could be a good guesthouse and would be interesting to foreigners in particular."
Israyelyan recalls that the structure and nature of this work was quite enjoyable for her family, and her relatives quickly mastered the nuances of the work, and grew from a four-room to a ten-room guesthouse.
At the beginning, she says, Armenians weren't very interested in the guest house.
"People from abroad need connection and are interested in the way of life in other countries, which is best exhibited in guest houses," Israyelyan says. "But COVID also changed us. After spending so much time at home, we also wanted to get out and walk. After the borders were closed, we were forced to stay within our borders, and found out how much we didn't know about our country. [In doing so] we help one another, and our money stays in the country."
Israyelyan says that visitors are not interested in the usual tourist sites anymore, and now come to visit forgotten and undiscovered places. Many come for organic food and gastro-tourism has developed much in the country.
Israyelyan recalls that when she began working in this sector, people didn't even know what a festival was; today, festivals in Armenia play a key part in the development of tourism. 
"Who had heard of master classes before? Now guest houses offer a variety of them. Families work hard to offer different art forms that exist in our everyday lives, they improve them, and present them both to locals and tourists from different parts of the world––carpet weaving, pottery, arts that are on the verge of being forgotten," says Israyelyan, noting that she now presents and explains the importance of the traditional local bread oven to tourists. "The tonir [traditional Armenian oven] is used throughout Armenia but they could not store lavash in Lori, where it is very humid, so they built a special oven."
The founding director of BSC Business Support Center Samvel Gevorgyan also thinks that tourism should be combined with local production (such as chocolate- wine- bread-making, etc.) and agriculture. For instance, in regions close to Yerevan, where people don't need overnight accommodation, they could be offered lavash baking exhibitions, tastings, and trips to museums. "Tourists have money to spend. They should be given the chance to do so," he says.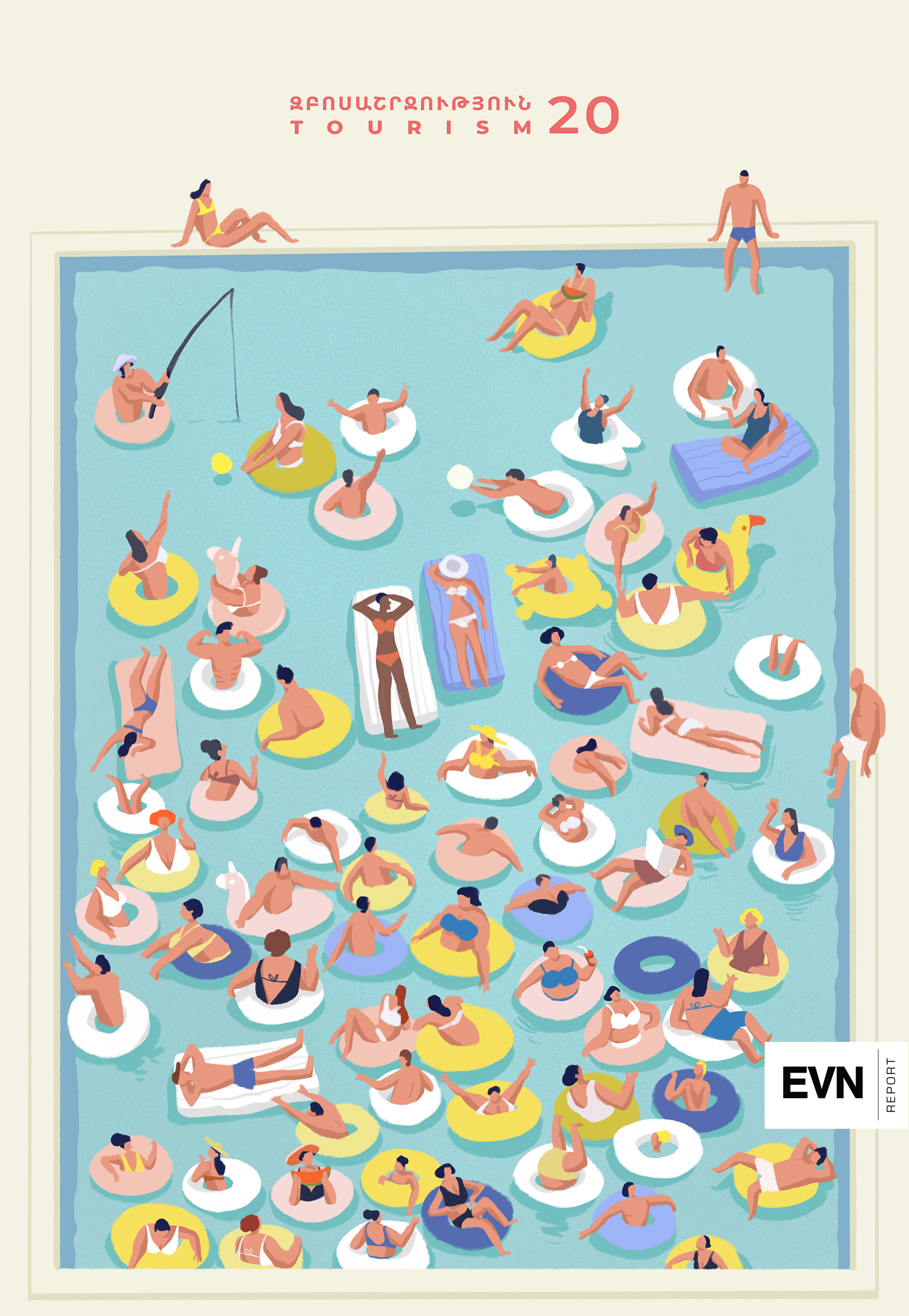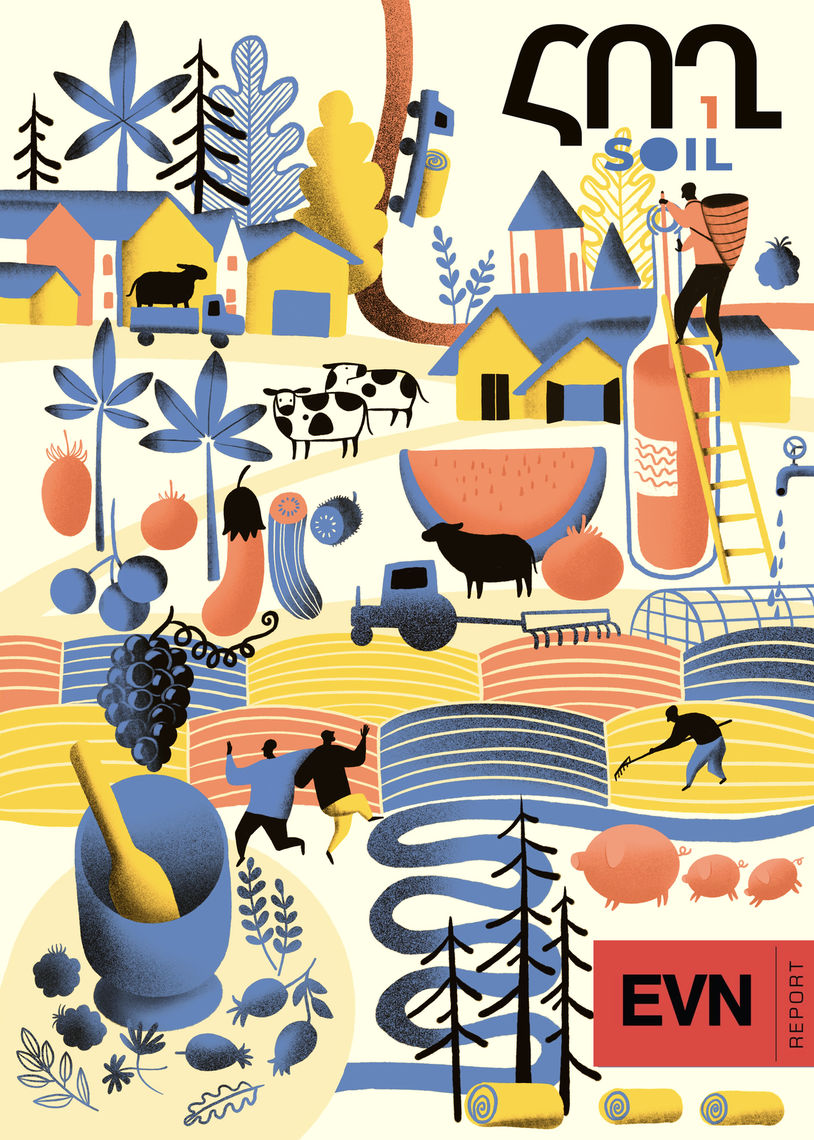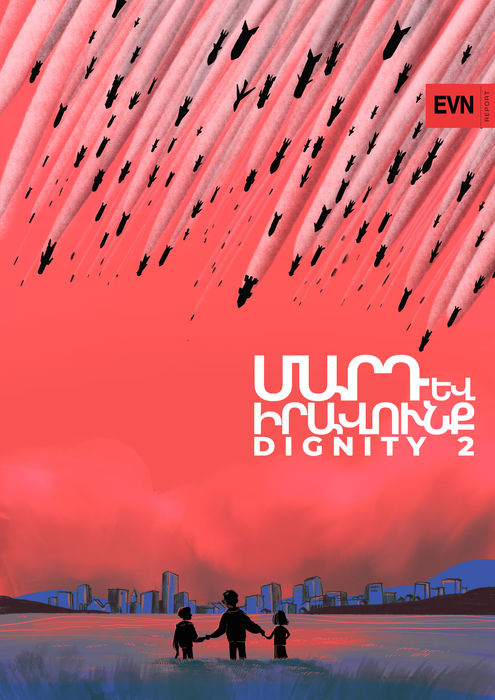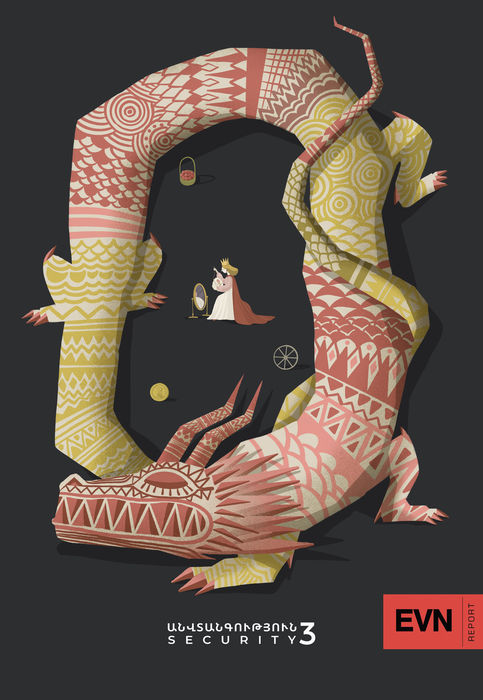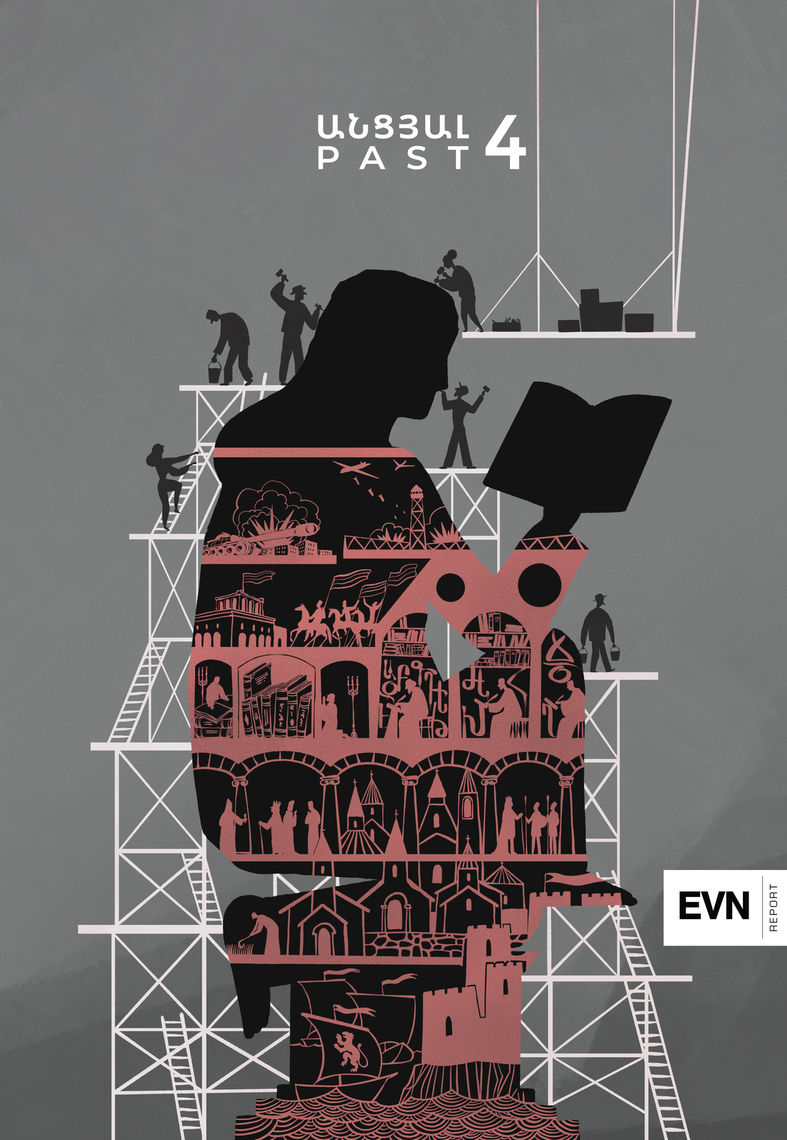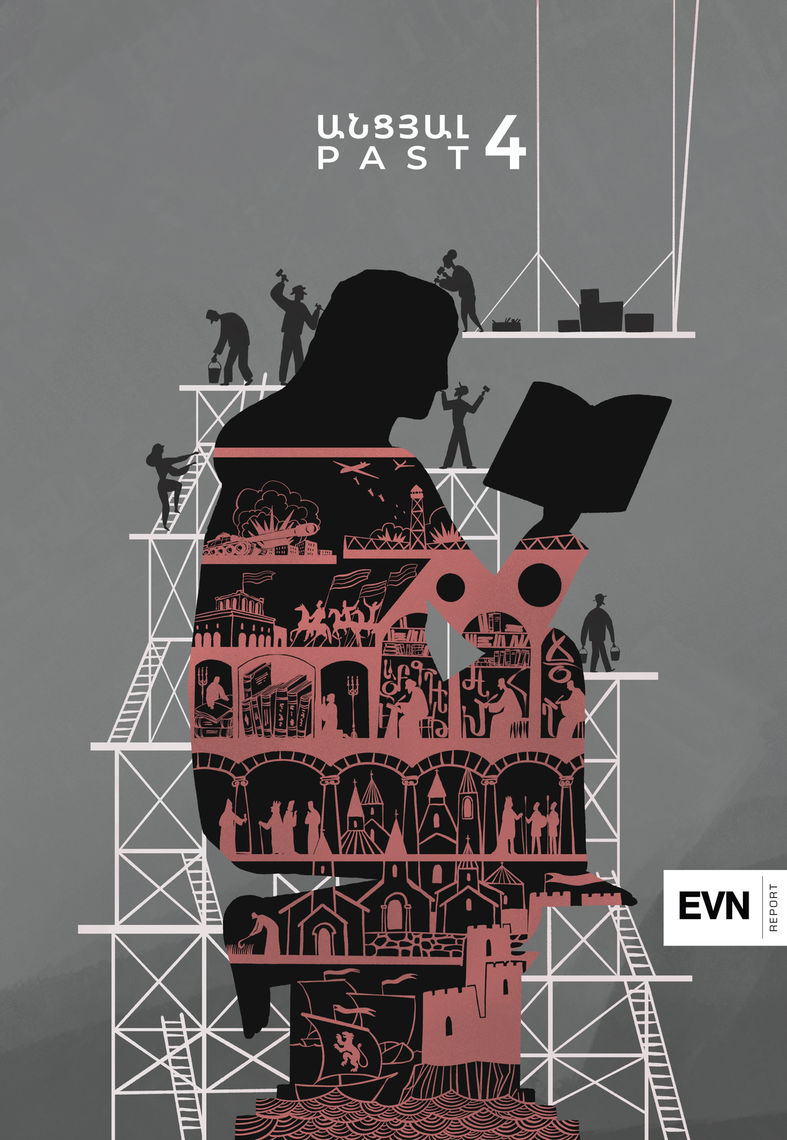 See All Magazine Issues here