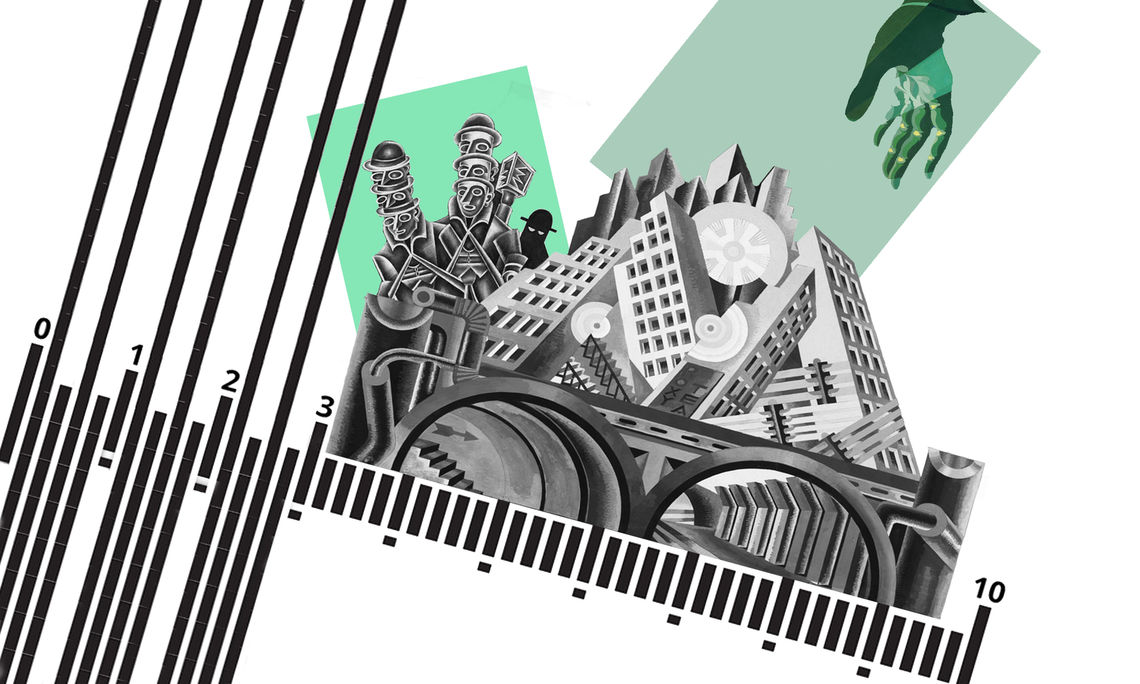 Following the 2018 Velvet Revolution, Armenia's law-enforcement agencies launched investigations and brought charges against a number of former high ranking officials and people closely related to them.
Below is the list of officials who have fled the country or whose whereabouts are unknown after criminal cases against them were launched.
2020
Gurgen Khachatryan (May 2020)
Gurgen Khachatryan (son of former Finance Minister Gagik Khachatryan), the co-founder of the Galaxy Group of Companies and chairman of the board of directors of Ucom (a leading telecommunication company), is accused of embezzlement and colluding in a corruption scheme. There is a court order to arrest Khachatryan, but he has not yet been arrested; his whereabouts remain unknown. Before the court made a decision, Khachatryan issued a statement claiming that the charges levelled against him are "an interference by the state in free economic activity and a person's personal life." He went on to say that the actions of the investigative body and courts are illegal and that he does not want to contribute to the further advancement of those illegalities.
Earlier, Khachatryan accused Armenia's authorities of illegally trying to force them to sell their shares in Ucom and IUnetworks. Khachatryan said that high-ranking officials have threatened to arrest him if he and his brother refuse to cede control of Ucom and IUnetworks (Gagik Khachatryan's two sons and a nephew own a combined 77% of Ucom stock). He went on to say that threats reached the point that the authorities promised to create an uncontrollable situation, to make the Khachatryans sell their shares at the lowest possible price.
Mikayel Minasyan (April 2020)
In April 2020, Armenia's State Revenue Committee (SRC) brought corruption charges against Mikayel Minasyan, Armenia's former ambassador to Vatican City (2013-2018) and former President Serzh Sargsyan's son-in-law. Minasyan is accused of illegal enrichment, false asset disclosure and money laundering. According to the statement by the Committee, Minasyan's 2017-2018 asset declaration (which he was required to submit as a public official) shows that his assets have significantly increased, and their acquisition cannot be justified by legitimate income. Within the same reporting period, Minasyan also failed to fully disclose his assets and legalized a particularly large number of illegally-acquired properties.
One of Minasyan's lawyers, Amram Makinyan, told Azatutyun that the money laundering charge stems from large sums of cash which Minasyan transferred from one of his bank accounts to another in 2017-2018. He also insisted that the other accusations are based on a "technical error" committed by the employee of a private firm which prepared and filed Minasyan's income declarations. A search warrant has been issued against Minasyan. There is also a court order to arrest Minasyan, but his whereabouts remain unknown.
A lien has been placed on the shares of a number of companies affiliated with Minasyan, including DzoraHEK hydroelectric plant, Opera Suite hotel, Jazzve cafe, Panarmenian Media Group, Armenia TV Company and Velofirma Ltd.
2019
Aram Harutyunyan (January 2019)
During his speech to Parliament on October 24, 2018, Prime Minister Pashinyan stated that the largest corruption case in Armenia's post-independence history would soon be revealed, and that it involved a parliamentarian. Pashinyan did not give the name of the suspect, but different media outlets started circulating the name of Aram Harutyunyan, who was a Member of Parliament at the time and a former Minister of Nature Protection. According to the charges, Armenian businesswoman Silva Hambardzumyan gave a US$14 million bribe to Harutyunyan in 2008 to obtain mine development licenses from Harutyunyan's ministry (for mines located in Syunik, Gegharkunik, Lori and Kotayk regions).
About a month after Pashinyan's announcement, the Prosecutor General filed a petition to Parliament to strip Harutyunyan of his parliamentary immunity to launch a criminal case against him, but the session, scheduled on December 4, did not take place because the 105-member National Assembly failed to ensure a quorum (only 26 deputies were present). An arrest warrant was issued by the law enforcement body, but Harutyunyan had already fled the country.
Mihran Poghosyan (April 2019)
On April 15, 2019, corruption charges (embezzlement, fraud and abuse of power) were brought against Mihran Poghosyan, the former Head of the Service for the Mandatory Execution of Judicial Acts and a former Republican Party MP, who is currently in Moscow. According to the statement issued by the Special Investigative Service (SIS), while in office from 2008-2016, Poghosyan abused the power of his office for personal benefit. In particular, after becoming the head of the agency, Poghosyan appointed his driver and bodyguard to different positions within the Service, and despite the fact that the two never worked in those positions, they were paid a total of $91,000 in salaries. The statement also mentioned that, during his tenure, the Service purchased 32 cars from a dealership that is allegedly connected with Poghosyan, costing taxpayers an additional $41,000. According to the SIS, while in office, he embezzled a total of $132,000 in public funds. Poghosyan is also accused of failing to remit $1.2 million in taxes. He denies the corruption charges and characterized them as "political persecution."
Poghosyan's name has also been associated with the 2016 Panama Papers, when Hetq published an investigation claiming that Poghosyan owns three companies registered in Panama. Even though a criminal investigation was launched by the SIS at the time, the case was closed because of a lack of sufficient evidence linking Poghosyan with illegal activities. Following the Velvet Revolution, the case was reopened.
On April 19, 2019, Poghosyan was arrested in Russia at the request of Armenian law enforcement authorities. While in Russia, Poghosyan applied for political asylum but was granted a temporary residence permit. Following his arrest, a local court allowed the Russian police to hold him in detention for up to 40 days, pending a decision on his extradition to Armenia. Later, however, Russia refused to extradite him, citing sovereignty and national security concerns. The Armenian side had requested clarification, which has not yet been provided. As of November 2019, Poghosyan is no longer under house arrest in Russia.
Vigen Sargsyan (September 2019)
On September 25, 2019, the Investigative Committee brought charges against former Defense Minister Vigen Sargsyan for abuse of official power. According to investigators, while serving as Defense Minister, Sargsyan violated government procedures for the distribution of government-funded housing to army officers. The statement noted that, in January 2018, Sargsyan allocated 29 such apartments to Armenian officers, even though it is the Defense Ministry's Central Housing Commission that is the body authorized to make such decisions.
Sargsyan, who is currently living and studying in the U.S., responded to the charges brought against him in a Facebook post. He said that all those who did receive housing and all those who did not are well aware that the process was conducted in accordance with the law and clearly-set principles. Sargsyan also noted that the entire process was under the oversight of the commission. The investigation is still ongoing.
Surik Khachatryan (November 2019)
In November 2019, the Special Investigative Service charged the former controversial Governor of Syunik region Surik Khachatryan (known as Liska) with abuse of power that caused "substantial damage to the state." Khachatryan is accused of giving illegal orders to two mayors of the Syunik region. From 2011-2012, Khachatryan ordered a village mayor to hand over the irrigation pipes that belonged to the community, worth over 5 million AMD ($10,500 US) to his brother. In 2016, the former governor forced another mayor to illegally sell 0.43 hectares of land that belonged to the community to an associate.
A warrant for his arrest was issued and a court ordered that, when apprehended, he will remain in pre-trial detention. Khachatryan, who is currently in France, denied the charges levelled against him and said that he is in the hospital and will return to Armenia after he recovers.
Gevorg Kostanyan (December 2019)
On December 4, 2019, a Yerevan court approved investigators' request to issue an arrest warrant against former Republican Party Member of Parliament, former Prosecutor General and Armenia's former representative to the European Court of Human Rights (ECHR) Gevorg Kostanyan. The Special Investigative Service (SIS) reported that they requested an arrest warrant for Kostanyan as a preventive measure. Before the international arrest warrant was issued, the Service charged Kostanyan as part of the ongoing investigation into the 2008 post-election unrest and gave him 48 hours to return to Armenia. Kostanyan, who failed the deadline, told Azatutyun that he was in Moscow, lecturing at the Academy of the Prosecutor General's Office of the Russian Federation, and cannot return until the semester finishes. On December 5, the SIS reported that Kostanyan is charged with forgery and being an accomplice to abuse of power, committing forgery, tampering with evidence and concealing serious crimes. To date, he has not returned to Armenia.
2018
Mikayel Harutyunyan (July 2018)
Former Defense Minister Mikayel Harutyunyan is accused of overthrowing the constitutional order and giving permission to use Special Armed Forces against civilians during the 2008 post-election unrest. Harutyunyan, who is somewhere in Russia and according to some sources has been a citizen of the Russian Federation since 2002, has been under investigation since July 2018. Russia has refused to extradite the former Defense Minister.
Samvel Mayrapetyan (October 9, 2018)
In October 2018, Samvel Mayrapetyan, the director of "Troika Yerevan" and several other major real estate development companies in Armenia, was arrested on charges of "facilitating bribery." Mayrapetyan is known for having been able to procure properties that were deemed eminent domain during the Kocharyan administration, including swaths on Northern Avenue. At the time, Mayrapetyan was remanded into custody but later released on bail on December 27 and hospitalized.
Immediately upon his release from prison, Mayrapetyan requested permission to leave for Germany for treatment, which was denied. In January, Mayrapetyan's lawyers applied to the European Court of Human Rights (ECHR) to order Armenian authorities to allow his treatment in a German clinic. A few days later, the ECHR made a swift decision in favor of Mayrapetyan. As an interim measure, the European Court instructed the Armenian government to ensure appropriate medical treatment for Mayrapetyan and, since his treatment is impossible in Armenia, he should be allowed to travel to Germany, where he was previously treated. The ECHR also warned the Armenian government that refusing to comply with the decision would result in a violation of the European Convention on Human Rights. At the time, Ruben Fanarjyan, a senior professor at the Armenian State Medical University, and Vahram Melikyan, a spokesman for the Armenian Apostolic Church, also submitted personal guarantees to the court that Mayrapetyan would return to Armenia once he finishes his treatment in Germany. They each posted $31,000.
Mayrapetyan, who was supposed to return to Armenia by October 15, 2019, ignored the order on unsubstantiated grounds. The law-enforcement body accused him of using his illness as an excuse to avoid returning to Armenia. On March 9, 2020, a Yerevan court issued a new arrest warrant for Mayrapetyan.
Vahagn Harutyunyan (October 31, 2018)
Vahagn Harutyunyan, former chief investigator responsible for investigating the events of March 1, 2008, is accused of falsifying evidence in the case. According to the statement issued by the Special Investigative Service (SIS), Harutyunyan, who was a chief investigator at the SIS from 2007-2011, organized the falsification of evidence with the intention to conceal some facts regarding the 2008 unrest, the unconstitutional use of the Armed Forces, including the illegal use of firearms by those forces. The report by the SIS also mentioned that about 1,000 used cartridges of firearms discovered at locations where the events were unfolding were subsequently replaced with the same types of cartridges fired from the same types of weapons that belonged to the police forces.
Harutyunyan described the accusations against him as "illegal and fabricated." Since July 2018, Harutyunyan has been in Moscow. At the request of the Armenian side, he was arrested in Moscow on March 15, 2020, but was released two days later because, according to Russian legislation, the statute of limitation for the alleged crime had expired.
Below is the list of ongoing criminal cases involving Armenia's former high ranking officials [who have not fled the country] and their associates:
Robert Kocharyan (July 2018), Yuri Khachaturov (July 2018), Armen Gevorgyan (August 2018), Seyran Ohanyan (January 2019)
The trial of former President Robert Kocharyan and three other former high ranking officials is ongoing. Kocharyan was arrested in the summer of 2018 and is accused of overthrowing the constitutional order in the aftermath of the controversial 2008 presidential election that brought Serzh Sargsyan to power. Similar charges were brought against the former Deputy Defense Minister Yuri Khachaturov and former Chief of General Staff of Armenia's Armed Forces Seyran Ohanyan. The former Presidential Chief of Staff Armen Gevorgyan is accused of assisting in the overthrow of the constitutional order. The Special Investigative Service (SIS) claims that the four men illegally ordered the use of the armed forces against opposition supporters who were protesting the results of the 2008 presidential elections. The crackdown left ten people dead. All four deny the accusations levelled against them as politically motivated. Unlike Kocharyan, the other three former high ranking officials have not been placed under pre-trial detention.
In February, the SIS brought new charges against Kocharyan and Gevorgyan, who are also accused of receiving $3 million and $1 million respectively in bribes from businesswoman Silva Hambardzumyan. In 2018, Hambardzumyan had come forward claiming that she had given a $14 million bribe to the then-Minister of Nature Protection to obtain a mining development license from Harutyunyan's ministry. She also claimed that she bribed former Presidents Robert Kocharyan and Serzh Sargsyan as well as Armen Gevorgyan so that they did not hinder her activities in the mining industry.
Seyran Ohanyan (March 2, 2020)
Charges were brought against Armenia's former Defense Minister Seyran Ohanyan for embezzling 1.46 billion AMD ($2 million US) in state funds. Ohanyan, who held the office from 2008 to 2016, is under investigation for squandering state property and cannot leave the country while awaiting trial.
In 2010, DzoraHEK hydroelectric plant, which is located in the northern Lori province, was sold by former President Serzh Sargsyan's government to a private company for $7.5 million. In May 2019, the Prosecutor General's Office said that the plant was sold well below its market value of closer to $9 million. The Investigative Service said that, at the time of its privatization, the plant belonged to the Ministry of Defense, which proposed the deal. Ohanyan denies the charges levelled against him.
Gagik Beglaryan (March 24, 2020)
Gagik Beglaryan, former Mayor of Yerevan, former Minister of Transport and Communications, and former head of Kentron district, is under investigation on embezzlement charges. He is accused of abusing his official power and appropriating real estate in downtown Yerevan. According to the statement by the National Security Service, Beglaryan illegally privatized a kindergarten building in central Yerevan when he was the Mayor between 2009 and 2011. Although the market value of the real estate was 233 million AMD, Beglaryan paid only 24 million AMD (US$51,000) to buy it. The investigation has also revealed information on alleged misappropriations of 27 other properties. Beglaryan's current location remains unknown but the Yerevan court has issued an arrest warrant.
Beglaryan, who is known as "Black Gago," is a controversial former Republican Party figure. He was forced to resign as Yerevan mayor in December 2010 after reportedly assaulting an official from the presidential administration's protocol unit. The official asked Beglaryan's wife not to sit next to then-President Serzh Sargsyan during an opera performance. Beglaryan was never prosecuted. In fact, in 2012 he was appointed Minister of Transportation.
2019
Aleksandr Sargsyan (February 2019)
During the 2018 election campaign, Nikol Pashinyan announced that Aleksandr Sargsyan (known as Sashik), former President Serzh Sargsyan's brother, had $30 million US in a single Armenian bank account and demanded that he return the money to the state budget. Although Sargsyan condemned Pashinyan for obtaining and then publicly disclosing information about his personal bank account, he eventually transferred $30 million to the state budget.
Aleksandr Sargsyan is also accused of illegally obtaining several paintings by 20th century Armenian artist Martiros Saryan, which were found in his Yerevan apartment in the summer of 2019. The National Security Service (NSS) confiscated the paintings, which his son Narek had taken from Saryan's descendant. Even though Sargsyan avoided arrest, he was banned from leaving Armenia when the NSS charged him. Since July 2018, a criminal investigation against Sargsyan is ongoing and a lien has been placed on his assets.
Gagik Khachatryan (August 2019)
Former head of the State Revenue Committee and former Minister of Finance Gagik Khachatryan (widely known as the "Super Minister") was arrested in August 2019, following a corruption investigation conducted by the National Security Service (NSS). Khachatryan's apartment and mansion, as well as the properties of people related to him, were searched by the security service. Khachatryan is charged with large-scale embezzlement of public funds (purportedly in the tens of millions of dollars) and abuse of power. The NSS also arrested Khachatryan's nephew Karen Khachatryan, who used to head one of the divisions of the State Revenue Committee.
Since the beginning of the year, another case involving Khachatryan was being investigated by the Special Investigative Service (SIS) and he had already signed papers agreeing not to leave the country. Even though the details of the case are still not known, hours after Khachatryan's properties were searched by the NSS, the SIS announced that it had already recovered $1.7 million as part of that case.
Khachatryan's lawyer said that one of the accusations has to do with payment to a number of employees of the State Revenue Committee, who under the leadership of Khachatryan, systematically did not show up for work. "This raises the question as to what extent Khachatryan was responsible for that," said the lawyer.
Khachatryan is among the richest people in Armenia and a very controversial figure. His two sons Gurgen and Artyom Khachatryan, and his nephew Aram Khachatryan, own nearly 50% of Ucom, one of the largest Internet providers in Armenia. Khachatryan, known for a vast empire of business dealings, denies owning any businesses or properties in Armenia or abroad.
Karen Khachatryan was released on bail in January 2020, while Gagik Khachatryan remains in pre-trial detention.
Lyova Sargsyan (September 2019)
Criminal charges were brought against Serzh Sargsyan's second brother Lyova Sargsyan for alleged abuse of power during the construction of the North-South highway. Sargsyan is charged with money laundering and bribery. Armenia's Investigative Committee said that Sargsyan illegally intervened in a $250 million project to rebuild major Armenian highways for personal gain, benefiting himself and two business associates. Investigators said that the company who won the tender for the construction did so through the intervention of Sargsyan, who was expected to receive 50% of the expected profits in kickbacks.
Lyova Sargsyan is also charged with illegal enrichment. Along with his two children, he has been under investigation after law enforcement agencies discovered that they hold about $7 million in undeclared deposits in an undisclosed Armenian bank. An arrest warrant has been issued against Sargsyan, who is currently under investigation.
Sedrak Arustamyan (September 2019)
As part of the ongoing investigation into the alleged financial abuse and mismanagement of resources during the construction of the North-South Highway, criminal charges were also brought against the executive director of Multi Group, Sedrak Arustamyan. Multi Group is owned by business tycoon and leader of the Prosperous Armenia Party Gagik Tsarukyan. Arustamyan is accused of fraud and tax evasion. According to the Investigative Committee, he helped a Chinese construction company (Sinohydro Corporation) build a 56-kilometer highway as part of the North-South highway to evade $503,000 in taxes. The company paid an Armenian firm owned by Arustamyan and run by two other men (one of whom was Gurgen Sargsyan, Transport Minister from 2008-2010) $2.2 million in consulting fees as part of the scam. Arustamyan was released on bail for 20 million AMD.
As part of a different case, Arustamyan is accused of giving a bribe in the amount of $22.4 million. According to the National Security Service, Arustamyan paid the bribe to Gagik Khachatryan (through his sons), while he was heading the State Revenue Committee and then the Ministry of Finance, for privileged treatment of his companies. Although Arustamyan's lawyer confirmed that his client lent money to two individuals, it was not for privileged treatment by tax authorities. Arustamyan, who denies the charges, has been under arrest since April 24, 2020.
Charges were also brought against Arustamyan for refusing to stop the "illegal" construction of a luxury hotel in downtown Yerevan. Yerevan's current municipal administration froze the construction shortly after taking office in October 2018 because Multi Group never received a building permit for the high-rise.
Gurgen Sargsyan (September 2019)
Former Minister of Transport and Communication (2008-2010) Gurgen Sargsyan was arrested as part of the ongoing criminal investigation launched into the construction of the North-South highway. Sargsyan is accused of fraud and tax evasion. According to the Investigative Committee, in 2012 he was the project lead of a company that was a subcontractor in the construction of the highway.
Vladimir Gasparyan (September 2019)
Armenia's former Chief of Police Vladimir Gasparyan was charged on September 18, 2019, for abuse of power that resulted in financial losses to the state. According to a statement by the Investigative Committee, when Gasparyan was the chief of the military police in 2000, he created fictitious positions for Lyova Sargsyan's driver and Aleksandr Sargsyan's two bodyguards (both are former President Serzh Sargsyan's brothers). Even though the three men never worked in those positions, the three were paid a total of $46,000. Even though Gasparyan rejects the accusations against him, he agreed to transfer the $46,000 to the law enforcement body for the alleged financial damage to the state. Gasparyan is now free but cannot leave the country. One of his lawyers filed a complaint to the Prosecutor General's office demanding termination of the prosecution against his client.
Yervand Zakharyan (September 2019)
In September 2019, charges were brought against the former Mayor of Yerevan and former Energy Minister Yervand Zakharyan for abuse of power. The Special Investigative Service (SIS) had launched an investigation against him on suspicion of illegally privatizing municipal land. According to a statement by the SIS, when Zakharyan was the Mayor in 2008, he illegally approved the sale of 10,000 square meters of land in Yerevan's Victory Park. The area of the public park, which was not subject to privatization, was sold to Golden Palace Hotel for about $30 per square meter (for a total of $346,000). Years later, the hotel owners subsequently used the land as collateral to obtain a $2.8 million commercial bank loan. The investigation is ongoing.
Alik Sargsyan (September 2019)
Criminal charges were brought against the former head of police Alik Sargsyan as part of the ongoing March 1 case. Sargsyan, who held the position from 2008 to 2011, is charged with covering up the crackdown on opposition protesters on March 1, 2008, that led to ten people being killed. According to the statement by the Special Investigative Service, after taking office in 2008, Sargsyan, along with other police officers, was ordered by then-President Serzh Sargsyan's two assistants to destroy evidence regarding the overthrow of the constitutional order led by former President Robert Kocharyan. The two aids mentioned in the statement are Gevorg Kostanyan (former Prosecutor General and Republican Party MP) and Gevorg Mheryan (who was shot dead in 2009 in an unsolved murder).
The statement also says that, under the leadership of Sargsyan, the police forces buried evidence regarding the alleged involvement of the army in the crackdown and fabricated documents justifying the use of force against protesters. Kostanyan denies the accusations. Sargsyan also denies the allegations and says that he has nothing to do with the March 1 case. He is not in custody but cannot leave the country.
Illegal Adoption Scandal (November 2019)
In November 2019, the National Security Service (NSS) reported that two citizens of Armenia, using their connections in a public hospital, a number of state agencies and orphanages, organized the adoption of more that 30 Armenian children by citizens of Italy. According to the statement, between 2016-2018, more than 10 women who wished to terminate their pregnancies were pressured by some of the employees at the hospital to carry the baby to term and give up the child for adoption. After getting written consent, newborns were transferred to orphanages. The officials of all institutions involved abused their official power and falsely claimed that the children had certain disabilities, when they didn't. The NSS said that those involved in this illegal adoption ring ensured that Armenian citizens would not be able to adopt the babies. According to Armenian law, citizens of Armenia must be given priority over foreigners in adopting Armenian orphans.
As part of the investigation into illegal adoption cases, three suspects were arrested in December 2019, among them the director of the Republican Maternity Hospital Razmik Abrahamyan (also the head OB-GYN of Armenia), the deputy director of the same hospital Arshak Jerjeryan and the director of a Yerevan orphanage Liana Karapetyan (the name of the fourth suspect remains unclear; she is a 43-year-old woman based in Yerevan). After being arrested, Razmik Abrahamyan was taken to hospital, allegedly suffering from health issues. All four of them have been charged for illegally separating a child from parents.
According to the statement by the Investigative Committee, they are suspected of forcing young women to abandon their babies, who were later adopted by foreign nationals (after paying bribes). It is estimated that 101 cases were reported to the police, all of which took place at the Republican Maternity Hospital. Investigators said that Abrahamyan would be kept under pre-trial detention. Later, however, a Yerevan court delivered a judgement saying that the suspect cannot be kept under pre-trial detention. Karapetyan was also released from pre-trial detention on bail for 3 million AMD ($6200).
Serzh Sargsyan (December 2019)
On December 4, 2019, Armenia's former President/Prime Minister Serzh Sargsyan was charged with embezzlement. According to a statement by the Special Investigative Service (SIS), Sargsyan is accused of embezzling about $1 million in government funds between January 25 to February 7, 2013. The charges stem from a state assistance program providing farmers with cheap diesel fuel. According to the statement by the SIS, Sargsyan interfered by ensuring the government tender was won by Flash LLC, one of Armenia's main fuel importers. The Armenian government allocated 1.8 billion AMD ($3.8 million) to the Ministry of Agriculture, which was later transferred to Flash LLC to acquire about 17 million liters of diesel fuel.
The statement also says that the government failed to choose another private company, Maxhur, which was ready to supply the same quantity of diesel fuel at a lower price, saving the government $1 million. The owner of Flash LLC, Barsegh Beglaryan, who is believed to have close relations with Sargsyan, was also charged with facilitating the embezzlement. Sargsyan was not taken into custody, but he is not allowed to leave the country. A lien has been placed on Sargsyan's properties.
2018
Narek Sargsyan (June 2018)
Former President Serzh Sargsyan's nephew Narek Sargsyan is charged with owning illegal guns, cocaine and other drugs, as well as the suspected kidnapping of a man. The National Security Service (NSS) reported that Sargsyan swindled one of the descendants of Martiros Saryan back in 2013 and took 14 drawings of the artist (worth $280,000) and promised to pay $28,000 for them and establish a joint venture with the remaining funds. Sargsyan never paid the promised amount of money. During the search conducted in his residence, NSS officials found expensive watches and jewelry, gold coins, paintings by Martiros Saryan, as well as $115,000 and €27,000 in cash. Sargsyan fled Armenia before the NSS conducted a search of his family's house in Yerevan in July 2018.
Sargsyan was arrested by Interpol and the Czech police in Prague at the end of December 2018 holding a fake Guatemalan passport under the name of Franklin Gonzalez. He was extradited to Armenia on December 21, 2019, and is under pre-trial detention.
Vachagan Ghazaryan (June 2018)
Former President Serzh Sargsyan's head of security Vachagan Ghazaryan was accused of illegal enrichment and failure to disclose his assets to a state anti-corruption body and was arrested in June 2018. Back then the State Investigative Committee found $1.1 million and €230,000 in cash in Ghazaryan's residence and one of his businesses. A few days later, Ghazaryan was detained by the National Security Service outside a bank in Yerevan with $120,000 and 436 million AMD (equivalent to $900,000) in a bag. According to a statement issued by the security agency, Ghazaryan was also planning to withdraw 1.5 billion AMD ($3.1 million) from another Armenian bank. He claimed that he "forgot" to add these sums to his official income declarations.
Charges against Ghazaryan, however, were dropped in February 2020, after he paid back the 2.8 billion AMD ($5.8 million) in damages to the state budget.
Manvel Grigoryan (June 2018)
Retired Army General Manvel Grigoryan was arrested in June 2018 on a number of criminal charges brought against him including embezzlement and illegal arms possession. Grigoryan, who was in pre-trial detention for more than one and a half years, was released on January 15, 2020 because of his health conditions. Charges were brought against Grigoryan and his wife Nazik Amiryan after a raid by security forces in 2018 revealed a cache of weapons and ammunition, medical equipment and food meant for soldiers that was donated by school children and other military hardware, including an ambulance, provided by the Ministry of Defense for the armed forces. Fresh charges were brought against him in February for tax evasion and extortion.
Grigoryan reportedly suffers from several serious illnesses. A Yerevan district court released him from pre-trial detention on health grounds in December 2018, but he was remanded into custody again in January 2019 by the decision of the Court of Appeals.
Grigoryan's lawyers appealed the decision claiming that their client cannot possibly receive adequate treatment while in prison. They also applied to the European Court of Human Rights (ECHR) asking them to order the Armenian government to allow Grigoryan to receive treatment in France. The ECHR required the Armenian authorities to submit detailed information about Grigoryan's health conditions.
In October 2019, a panel of medical experts established to assess Grigoryan's alleged health issues determined that his health is not an obstacle to appearing at his court hearings and that he can continue to be held in detention. For the past several months, Grigoryan's lawyers have been arguing that his health had deteriorated to such a degree that he should be released from pre-trial detention. The medical panel said that, with appropriate treatment, life-threatening risks can be minimized.
Several months later, during an emergency hearing called by prosecutors, a panel of medical experts established that his health had deteriorated to such a point that he could not be held in detention. (This was the same panel of experts.)
Hovik Abrahamyan (September 2018)
In June 2019, the Special Investigative Committee announced that it had uncovered evidence regarding the criminal case involving former Prime Minister Hovik Abrahamyan. According to the law enforcement agency, 15 parcels of land in Dilijan, and the communities of Mkhchyan and Narek, were illegally sold to relatives and people close to Abrahamyan. Land auctions were in fact not held and the documents were forged. For some of the people involved in the process, the recent amnesty law was applicable; for others, the time limit for imposing penalties has expired. The investigation is ongoing.
In August 2018, the National Security Service reported that a search was carried out at the Mkhchyan former mechanic-repair plant in Ararat province, which is owned by Abrahamyan but registered under the name of Ambik Gevorgyan. During the search, large quantities of illegally-stored weapons and ammunition were detected. Hovik Abrahamyan's brother, Henrik Abrahamyan, and Ambik Gevorgyan were arrested on suspicion of illegally acquiring and keeping guns within the framework of the March 1, 2008 crackdown. The investigation is in progress, and law enforcement officers are trying to check if the weapons were used during the March 1st events.
In September 2018, Abrahamyan was charged with "illegal participation in entrepreneurial activity" and abuse of power. Those charges came on the heels of testimony provided by the director of the Avazahatik Mining Company, who said that Abrahamyan and other officials obstructed the company's operation, demanding a 60% share in the company and threatening to shut the mine down otherwise.
Note:

Also read Nerses Kopalyan's article "Thick as Thieves: Bringing Armenia's Robber Barons to Justice," which is based on the data compiled in this primer.

The Armenian government has initiated a broad set of cases against the oligarchs and Robber Barons of the former regime composed of the upper echelon of the previous-pyramid hierarchy. Nerses Kopalyan looks at a number of high-profile cases.
Read more