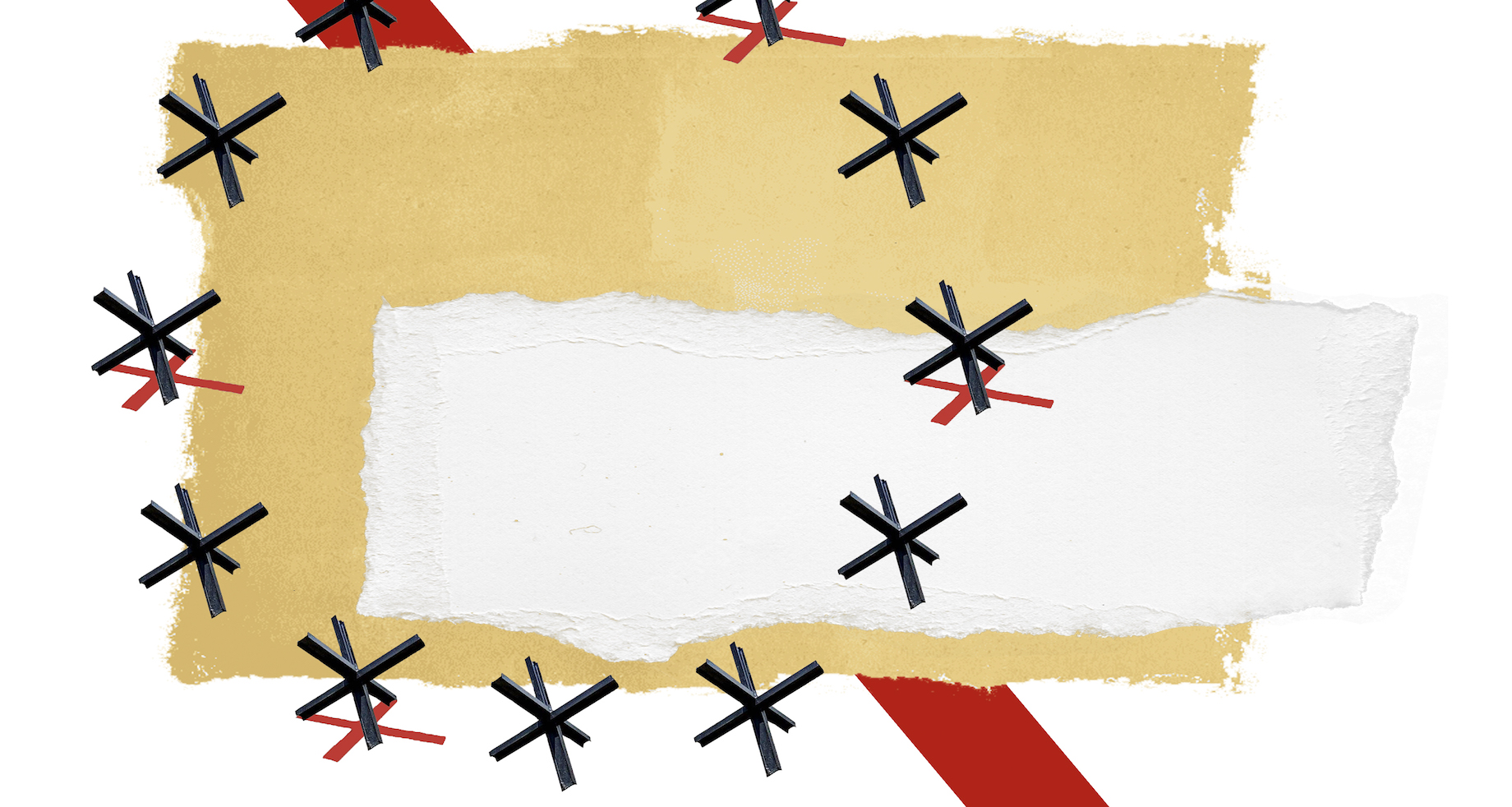 Introduction
Two nights of protests erupted in Tbilisi, Georgia on March 7, 2022, after two bills, together known as the "foreign agent law", were introduced and then subsequently pulled from parliament. Police in the center of Tbilisi used water cannons and tear gas to disperse thousands of demonstrators who were concerned that the law would stifle dissent and hamstring Georgian civil society, making it all but impossible to raise the alarm on violations of human rights and the rule of law.
The bills, which were backed by the ruling Georgian Dream party, would have required organizations that receive funding from foreign sources to register as "foreign agents" or face substantial fines. If passed, the legislation would have had deleterious, long-term ripple effects on democracy in the wider South Caucasus region, and especially in neighboring Armenia. 
Background
Since the 2003 Rose Revolution, Georgia has made significant steps towards democratization, including the adoption of a new constitution, the establishment of an independent judiciary, and the holding of free and fair elections. The country has implemented various reforms and established closer relations with the EU in recent years, aiming to meet the EU's membership criteria and eventually become a member state.
With the ruling Georgian Dream party's increasing consolidation of power over the last several years, however, Georgia has faced greater criticism for democratic backsliding. The government has taken measures to undermine the rule of law, independence of the judiciary, media freedom, and rights of civil society. 
In June 2022, hopes for greater Euro-Atlantic integration were dashed when Brussels announced that Georgia would only be given European Union candidate status after addressing issues such as restrictions on NGOs, undue influence of oligarchs in politics, and the lack of meaningful progress in battling corruption.
These persistent problems have led many to question the country's commitment to democratic values and principles. However, the introduction of foreign agent legislation to parliament posed perhaps the greatest threat to democracy in recent Georgian history.
The Georgian Foreign Agent Law 
On February 14, 2022, People's Power, a small, anti-Western parliamentary faction of the ruling Georgian Dream party, put forward the foreign agent draft bill. If passed, the bill would have required any organization or media outlet deemed a "foreign agent" to submit a financial declaration. This declaration would include complete information on the source, amount, and purpose of all money or material benefits received and spent. These reporting requirements would have also overlapped with existing obligations to tax and other agencies, and could have endangered the privacy of those associated with the organization.
Moreover, individuals or organizations that failed to register as foreign agents or did not submit a complete financial declaration would have been subject to a fine of GEL 25,000 (approximately $9,600). 
Human Rights Watch and Amnesty International criticized the proponents of the bills, arguing that they had not explained how these additional reporting requirements increase transparency or accountability. 
On February 22, 2022, the same group of parliament members who proposed the first bill created a new version that expanded the definition of "foreign agents" and increased the penalties for not following the rules to up to five years in prison. Under the new bill, individuals can be considered "foreign agents" if they engage in politics, or work in public relations, advertising, or journalism. Some of the qualifying activities included in the bill, such as engaging in "political activities," were not clearly defined in the law and posed a direct threat to the right to freedom of association.
Requiring groups to register as foreign agents and submit financial declarations would have created a burdensome regulatory environment that could have been used to intimidate and silence independent voices in the country. The bills could also have been used to target political opponents and stigmatize them as being under the influence of foreign powers. Similar to the vague epithet of "Soros-funded" popular among anti-democratic forces internationally, the abstract definitions of "foreign powers" in the bills allowed for broad interpretation, enabling the government to crack down on any individual or group that criticized it.
While the bills have now been rescinded, the political forces and ideological principles that advanced them have been mobilized for some time. The controversial legislation emerged in the context of an anti-Western shift in the Georgian Dream party, which had already been openly targeting and ridiculing independent media and social justice advocates. The draft legislation and its anti-rights agenda are aimed at one overarching goal: silencing critical voices to help ensure the preservation of the ruling party's power. 
Diffusion of the "Foreign Agent" Idea
The attempt to pass this law in Georgia is part of a broader trend towards the closing of civic space in many countries around the world. Similar laws in other countries, such as Russia and China, are used to crack down on independent civil society organizations and restrict freedom of expression.
Russia's 2012 foreign agent law has severely limited the already shrinking space for independent speech and thought in the country. NGOs and media outlets categorized as foreign agents in Russia have faced harassment and intimidation from the authorities and many have opted to discontinue their operations instead of risking the label.
During the June 2021 parliamentary election campaign in Armenia, former president and candidate Robert Kocharyan floated the idea for a similar law for Armenia, proposing to "set strict controls" on the activities of organizations that receive foreign funding. Although Kocharyan's Armenia Alliance faction lost the election, he and other right-wing forces in Armenia have frequently criticized "foreign-funded" organizations, accusing them of attempting to "destroy" Armenia, even as they remain silent about Russian-funded initiatives in the country.
Implications for the Region and for Armenia
Scholars of political science have argued that democratic consolidation is deeply regional. Anna Ohanyan and Nerses Kopalyan point out that when Armenia underwent its democratic breakthrough in the 2018 Velvet Revolution, it created a democratic dyad with neighboring Georgia. Such dyads reinforce each other's form of governance and are crucial to each other's survival, especially in an authoritarian region like the one Armenia and Georgia find themselves in.
"If Georgia's democracy continues to weaken, Armenia's democratic trajectory will be harder to sustain. This law is only one case of authoritarian coordination through suppression of civil society, which is clearly creeping into Georgia," Ohanyan says. 
Andranik Shirinyan of Freedom House Armenia echoes this sentiment. "Democracies develop regionally. Georgia's transition to democracy served as a beacon for Armenia ro follow and Armenia still needs a democratic Georgia in a region where autocracies abound," he says.
Shirinyan explains that the proposed "foreign agent law" would have limited civic space in Georgia and provided an additional pretext for anti-democratic interests in Armenia to do the same. 
The notion that such legislative measures somehow "protect" states from nefarious foreign influences — and somehow only when they are associated with the West and not Russia — discounts and minimizes indigenous grassroots efforts at democratization that often have long histories. "Georgia's democratic trajectory has been heavily geopoliticized," says Ohanyan. "I have always seen the link between Georgia's democratization and its European trajectory as problematic. Georgia has its own deep history of civic organizing and democratization. But the government seized on this geopolitical link by framing the law as strengthening Georgia's 'sovereignty' and 'statehood'."
Shirinyan points to the risk of autocratic efforts to change norms in democracies spreading more widely. "Recent anti-democratic sentiment in Armenian social media following the introduction of the 'foreign agent' law in Georgia is a clear indication of the negative consequences that this decline could have on the entire region," he says.
Civil society and state institutions play a crucial role in safeguarding democratic values and they can do this by promoting transparency, accountability, and the rule of law. However, this requires active engagement with citizens and communities to foster a sense of collective ownership and responsibility for the democratic process.
According to Ohanyan, Armenia's civil society organizations need to react strategically. However, she notes that "coordination between Armenia and Georgia has been quite weak over the past decade, and sources of regional resiliency for democracy have not been developed." This suggests that there is room for greater coordination and cooperation between Armenia and Georgia in strengthening anti-authoritarian efforts.
"For small states like Armenia and Georgia, losing or weakening democracy will lead to state capture by neo-imperial powers, or even to 'state death', as it is known in the literature," Ohanyan asserts. "Small states lack the strategic depth through territory to withstand such attacks. Therefore, their resilience depends on their institutions and public mobilization. People power is a valuable geopolitical resource for small states."
And it was Georgia's people power — and not anything else — that achieved the withdrawal of this anti-democratic legislation.