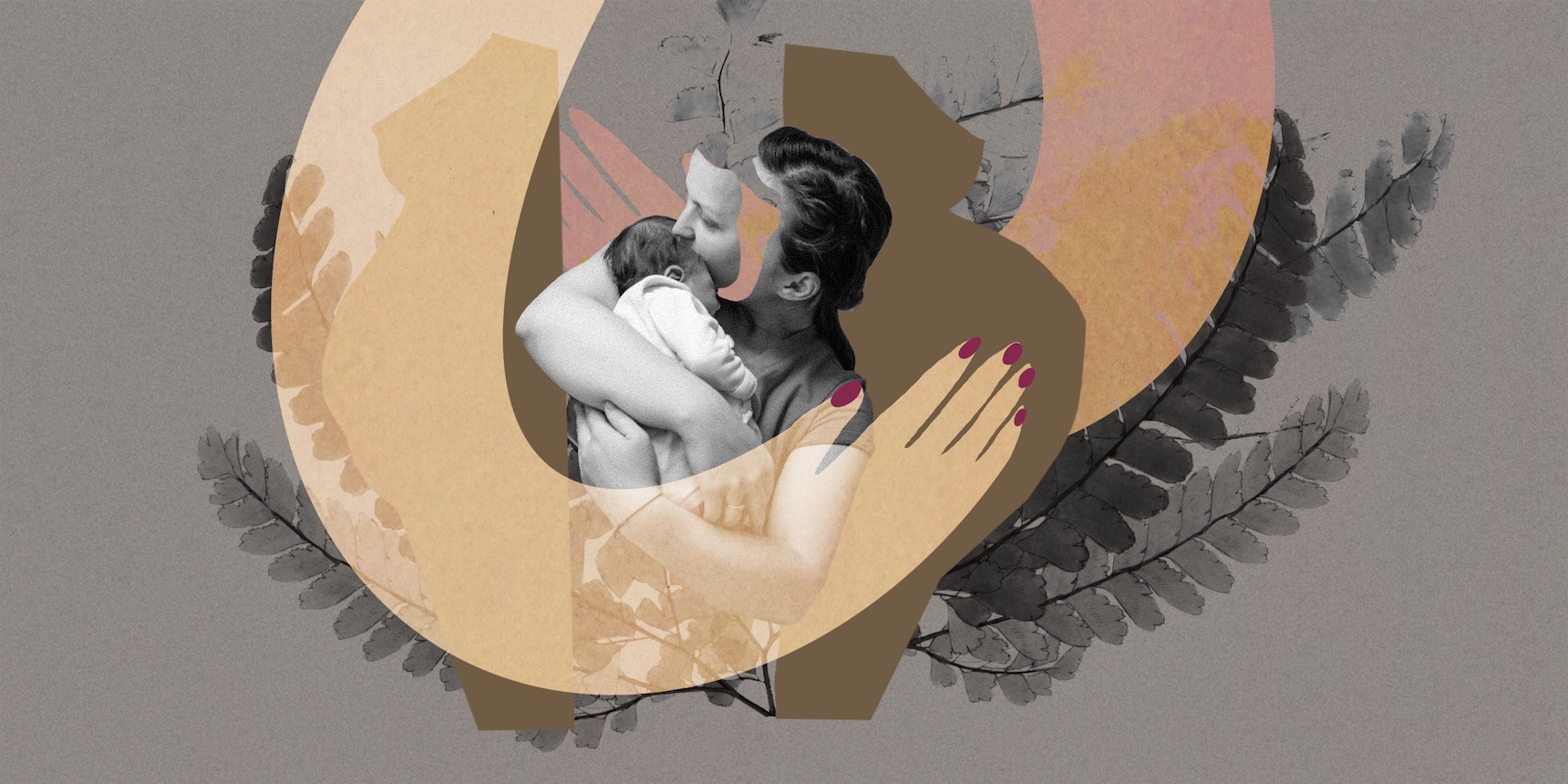 For a woman experiencing childbirth for the first time, mixed information, perpetuated stereotypes, and varying accounts from other women can create a sense of apprehension. Women in Armenia rarely consult different specialists to become better informed; instead, they prefer to trust the experience of others or end up having to do what their doctor instructs them to during childbirth. Additionally, few women opt to have a support person present during childbirth, even as the first experience with birth can leave both physical and psychological scars.
Manan Vardanyan, 38, was deterred from conceiving for years due to the negative experience and health complications arising from her first delivery.
"The problem is that I was not informed, and oxytocin was administered without my consent to speed up the contractions," Vardanyan explains. "Naturally, the contractions intensified, but I was not dilating, and my water broke. Then they suggested an epidural if I couldn't bear the pain. Under those circumstances, you perceive the epidural as a solution." 
She notes that they didn't even check if she had hypotonia, nor did they inform her about the risks associated with the drug: "I started having convulsions, my blood pressure dropped, and they managed to revive me. This ordeal lasted roughly 12 hours."
Vardanyan recalls that she lacked strength during labor, leading to another intervention.
"They began pushing down on my stomach, which is forbidden, but I was oblivious at the time," she recalls. "They claim that this will cause a perineal laceration, so they recommend making an incision to ease the birthing process. As a result, you now also have an incision. Consequently, you end up with numerous problems postpartum."
Vardanyan gave birth for the second time 12 years later, this time with the help of a doula that she met through work.
"I'd never heard of such a service before. I wasn't pregnant then, and I was undergoing a series of consecutive surgeries. I told her that if I ever got pregnant, I would absolutely want her to accompany me. When people said to enjoy birth, I used to think it was a fantasy. But, I genuinely enjoyed this birth," says Vardanyan.
Who Is a Doula?
A doula is a person who provides support and guidance to a pregnant woman during labor, including psychological, physical, and informational assistance to women throughout their pregnancy, labor, and postpartum period. They are not members of the medical team and have no medical training. They are classified as a paramedical specialist.
Before labor, a doula informs and prepares expecting women. Typically, doulas work in associations or centers where women can select the professional that suits them best.
Iveta Kosyan-Suvorova, one of Armenia's few doulas, explains that a doula often works with the woman's family as well.
"[A doula] visits their home to better understand her circumstances, social and family situation: who she lives with, what relationship she has with household members, and how many children she has," Kosyan-Suvorova says. "If, for example, a woman has depressive episodes in the postpartum period, the doula is often the first to notice. They provide appropriate support by referring her to a psychologist or psychotherapist."
Doulas also inform women about their rights, international medical guidelines, and their outcomes. According to Kosyan-Suvorova, a woman who is initially unaware, perhaps because she is giving birth for the first time, eventually becomes aware. She learns what the World Health Organization (WHO) recommends and understands existing procedures. Consequently, she can build confidence in herself, her body's abilities, and childbirth. This, in turn, empowers her to make informed choices.
The doula says that she also creates a birth plan.
"In our culture, there is no such concept; a woman has no idea how she can have a birth plan," she says. "By this, we don't mean a plan to follow in a steady, straight line. But it can be quite useful during labor."
A doula provides constant support during labor, offering both physical and emotional support. They understand the physiology of labor and methods to induce labor through non-medicinal approaches. This includes  providing necessary exercises and encouragement to assist with mobility during labor.
"From an outside perspective, you might imagine a doula as someone constantly holding the woman's hand or wiping her sweat," Kosyan-Suvorova. "But emotionally, the doula becomes more like a relative to the woman during labor if they've already established a connection." She adds that doulas strive to create the least stressful setting for the person giving birth. "We sometimes dim the lights, play music, and even dance in the room. We do everything we can to make the pregnant woman feel comfortable, encouraging the production of oxytocin rather than adrenaline, and promoting a more positive delivery experience."
The role of doula as a supporter extends to the postpartum period. She stays with the mother for at least two hours after the birth, helping her to meet, get acquainted with, and feed the baby. A doula assists in establishing essential practices in the first hour after birth, as per international standards, such as skin-to-skin contact between mother and baby and prompt feeding of the baby.
"For example, a doula can assist a woman with eating during this time. After giving birth, women are often very hungry. They feed the baby themselves, and the doula feeds the mother with a spoon and prepares tea," explains Kosyan-Suvorova. She notes that doulas with different professional training exist, including postpartum doulas who can visit the home, care for the baby, give massages, and give the mother time to care for herself. Some doulas even have special menus and cook different dishes for the mothers daily.
Kosyan-Suvorova points out that, while the doula profession is still relatively new, postpartum doulas are quite rare in Armenia. It is more common for the baby's grandmothers to assist in these areas. Applicants are typically foreigners who are alone, with no family or friends in Armenia.
Characteristics of Birth Assistance in Armenia
In many countries, it is common to have a doula. The service began to gain popularity in Armenia after the coronavirus pandemic in 2020, when online learning opportunities increased and many people had sparetime to study.
"Different doula schools  have their own theories and practices. Once doulas are trained, they receive a certificate, and are ready to begin their practice. In Armenia, such a school does not yet exist. We are currently collaborating with the Ministry of Health to establish this practice in Armenia as well," says Kosyan-Suvorova.
In Armenia, there are no specific legislative regulations concerning the work of doulas. The Ministry of Health states that a doula's activities are neither considered medical or nursing professions nor included in the approved list of healthcare professions or the list of paramedical services. As such, the Ministry of Health does not have legislative authority over doula activities. 
The Ministry further clarifies that the World Health Organization views a doula as a supportive figure, akin to a husband or a relative. 
Due to its novelty, varying legal requirements, and other factors, doulas in Armenia are concentrated in the country's capital.
"From the marzes, we collaborate with Shirak. We frequently visit the Gyumri Maternity Hospital and Akhuryan's Mother and Child Health Centre, providing training. However, there are no certified doulas in the regions, and it's not feasible for a doula from Yerevan to travel to a region to assist with birthing," says Kosyan-Suvorova, adding that doulas are often used for home births, but that home births are outlawed in Armenia. As doulas operate under the laws of the country they work in, this legal restriction is one reason for the delay in the development of this system in Armenia.
The Doula and the Rights of the Birthing Woman
In 2022, Manan Vardanyan gave birth for the second time. She had chosen to have a doula assist her, and tried to discuss this with the medical staff in advance. However, she remembers that the Erebuni Medical Center kept delaying their response.
"They were reluctant to allow a doula until the very last minute. From around 34-36 weeks, they invited me to the hospital weekly, and each time I asked if a decision had been made. Their excuses were always the same: 'today-tomorrow, there will be a meeting about it.' Only my husband was allowed as a companion. Despite his unwavering support, he couldn't attend the birth. I was left worrying about myself and him," Vardanyan explains.
Meanwhile, the WHO asserts that all women have the right to high-quality, respectful maternity care. This includes a woman's right to choose, including to have an accompanying person during childbirth. 
Having a companion during labor is an important component of respectful maternity care. Recently, it has been advocated in WHO guidelines as part of a positive birth experience and incorporated in quality improvement standards for maternity and newborn care. 
The companion can be anyone the woman chooses, such as her husband, a family member, a relative, or a doula.
 In Armenia, regulations also apply to the accompanying person:
"In medical organizations providing birth care, the presence of one accompanying person or relative in the antenatal and delivery rooms is ensured according to the choice of the birthing person, provided that the appropriate sanitary and hygienic requirements are met, as determined by the authorized body that develops and implements the government's policy in the field of health care," states the Ministry of Health.
Given these factors, it can be concluded that a lack of awareness among medical personnel, the birthing woman, and existing customs could contribute to issues with the presence of a labor companion. For instance, Vardanyan chose to assert her rights by changing her hospital and doctor after failing to receive final confirmation about the presence of a doula.
"They didn't expect me to be so stubborn, to change my mind at the last minute, and to do what I want," Vardanyan recalls. "I decided to defy the outdated system because, after so many years, I was pregnant again and knew there was a way for a woman in labor to have a positive experience. I wanted to be surrounded by supportive people."
Vardanyan emphasizes that her experience giving birth with the assistance of a doula differed greatly from her first delivery. This time, she was informed about her rights, she was aware of international norms, understood how her body functions at various phases of labor, and felt more confident with the support of a doula.
"With all this knowledge," she explains, "I simply told the doctor that I didn't want any intervention: no pills, no injections. I just wanted to give birth naturally. The most important thing is that they don't force you, but instead offer a choice. The doula doesn't say, 'you must do it this way, or else.' Instead, she presents options and asks, 'which one do you want to choose?' She's the kind of specialist who values your opinion."
Iveta Kosyan-Suvorova emphasizes that a doula supports women in all their choices, provides comprehensive information, while ensuring that the woman is the decision-maker.
"A doula's professional quality is precisely that she does not influence the woman's decisions," says Kosyan-Suvorova. "The woman has a question, and the doula responds by providing examples from studies and other sources, assisting the woman in finding solutions to her questions."
The Child Bearer-Doula-Midwife Triangle
According to a WHO study, the presence of a labor companion can provide numerous benefits. Research suggests that labor companions can help facilitate communication between the laboring mother and medical staff, often more effectively than professional staff at the hospital itself.
Despite this, the Ministry of Health, reports that while data on delivery services is collected by relevant agencies, there is no specific data on the involvement of a labor companion, including doulas, during childbirth.
Lilit Suvaryan, an obstetrician-gynecologist at the Shengavit Medical Centre, has attended numerous births involving a doula. She notes that a doula's presence is most beneficial when the pregnant woman and the doula have held prior consultations. These might include discussions on breathing exercises, suitable childbirth positions, and the development of special procedures.
"Doulas do their jobs, and we do ours. Doulas have other tasks and are not involved in medical procedures. The outcomes have been entirely positive," says Suvaryan, who notes that she cannot recall any negative incidents while working with doulas.
Manan Vardanyan experienced the cooperation and complementarity of the doctor and the doula during childbirth, and noted that there are things beyond the functions of the medical staff, and they cannot always be by the side of each pregnant woman.
"The most important aspect of a doula's presence is their supportive role," she emphasizes. "They're there to lend a helping hand, accompany you through all stages, assist with tasks, answer questions, and provide soothing massages during the pain. My doula helped me take a shower in the delivery room and guided me through exercises on the ball, which greatly eased the pain."
Iveta Kosyan-Suvorova also notes that a doula does not replace any other specialist.
"There is often confusion about a doula's role, but doulas operate under ethical regulations," she explains. "Therefore it is vital that our doulas are certified and accountable to the certifying organization. If these rules are violated, the profession will not advance."
There were no issues with the doctors during childbirth, Kosyan-Suvorova says. The only problems occurred before birth, when she was not allowed into the delivery room. There were instances when, despite an initial agreement, the doctor changed their decision at the last minute. Sometimes they permitted the husband, but not the doula.
"What can a doula do but get frustrated. There are no other options," says Kosyan-Suvorova. She recalls that in 2019, when she was just starting out, even specialists didn't know about doulas. "When I would go to the maternity hospital and introduce myself as a doula, they would ask what exactly a doula is. Many people are still unaware, but at least in maternity hospitals, they are largely informed now."
Dr. Suvaryan also notes that having a doula present during childbirth is a new experience for them, and they are still adjusting to it.
"After many years, when we look back, we'll see that the doulas introduced new approaches that were beneficial to us," she says. "Only time will tell."
Statistics
Doulas promote natural childbirth without the use of medications or other interventions. Their presence during labor can greatly benefit the process. According to WHO, having a companion during labor improves maternal and perinatal outcomes and enhances the natural process of labor.
Studies have shown significant benefits of this support. These include a shorter duration of labor, increased rates of spontaneous vaginal birth, decreased use of cesarean section and intrapartum analgesia, and increased satisfaction with childbirth experiences. The WHO suggests that the ideal rate for cesarean sections should be between 10% and 15%. However, there has been concern in recent years from governments and clinicians about the increasing numbers of cesarean section births and the potential negative effects on maternal and infant health.
According to the statistics yearbook of maternity and child health, the rate of cesarean sections in Armenia has steadily increased in recent years: 31% in 2017, 32.5% in 2018, 34.3% in 2019, 35.9% in 2020, and 37.5% in 2021. Using doulas during childbirth may help reduce this growing rate.