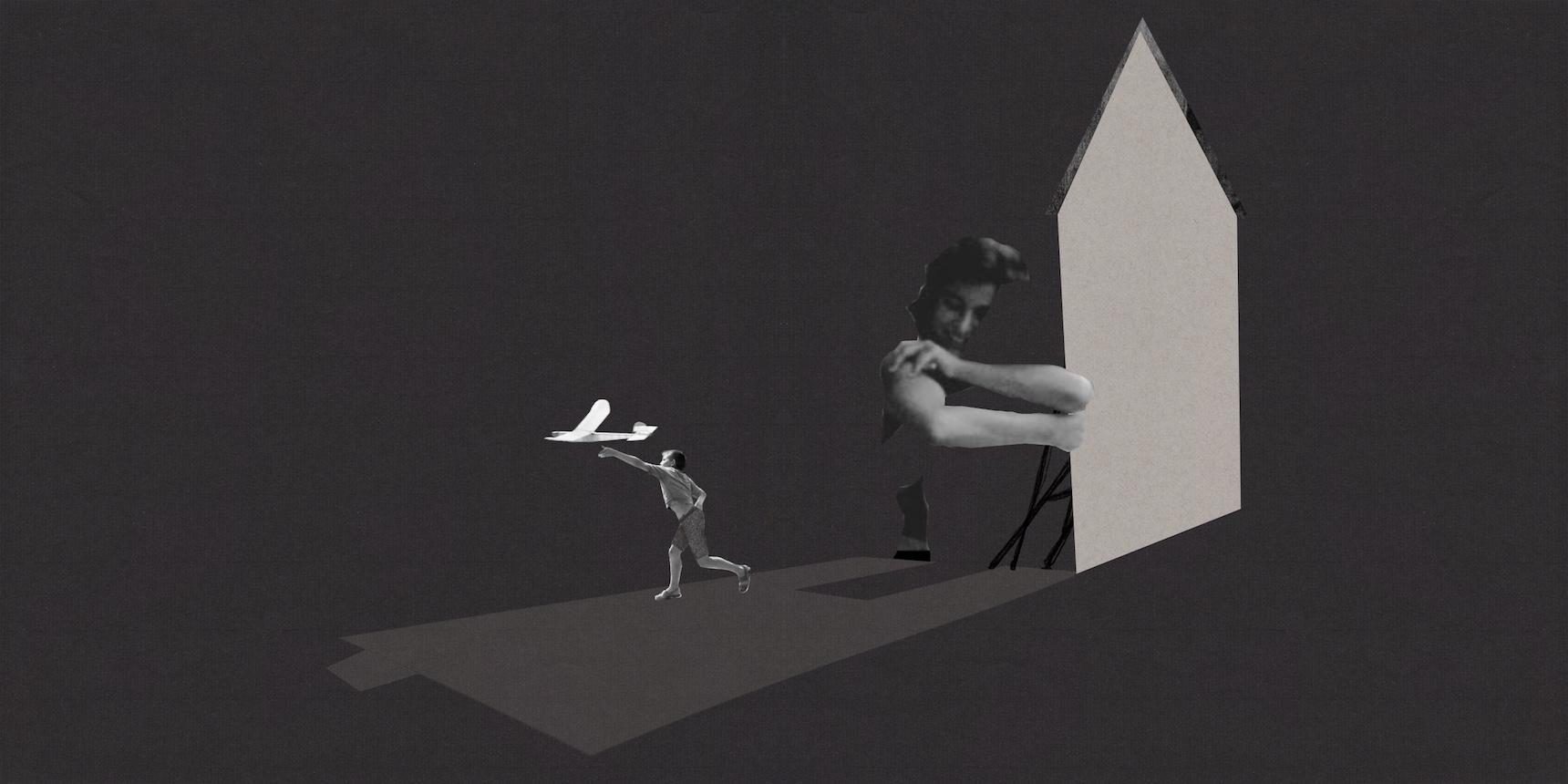 On September 19, Azerbaijan launched a large-scale military attack, targeting both civilian infrastructure and peaceful citizens. The Artsakh authorities agreed to a ceasefire proposal from the Russian Peacekeeping Mission Command 24 hours later. After keeping the population of Artsakh under a blockade for more than nine months, on September 24, Azerbaijan opened the Lachin Corridor leading to a mass exodus of the indigenous Armenian population. Consequently, 100,632 forcibly displaced citizens relocated from Artsakh to Armenia.
The Avetisyans
As you approach their doorstep, you notice a pile of shoes and slippers. Through a crack in the door, you can hear the sounds of crying, laughing and children running around. Suddenly, Gohar, Evelyna, Roza, Alyona, Gor, Martin, Monte, Nare, Arevik, Arkadik, Artur, Zoya, Luiza, Artyom, and Marianna appear on the other side of the door. The eldest is 17 years old, the youngest is just 11 months old.
"We had them relentlessly. We wanted our country to flourish, but that did not happen," says Nona Avetisyan, who until a month ago lived in Zardakhach, a village in the Martakert region of Artsakh with a population of 120 people.
Eight of the children are Nona's and seven belong to her sister Marina. They share their harrowing journey during the war, trying to safely transport 15 children to Armenia.
"That day, the children had already arrived home from school. I was preparing to set the table for dinner when Marina called from Martakert and told me to quickly go to her house and gather the children until she arrived –– war had started. As I ran up the slope to Marina's house, something flew whistling over my head, but all I could think about was reaching the children. I managed to gather all the children together, and then we, along with the villagers, went into the shelter until seven o'clock in the evening," recounts 41-year old Nona Avetisyan.
Nona's eyes reveal a world of regret, longing and anxiety. This is the second time she has lost her home in the Martakert region. The first was in the village of Hovtashen, the home the government had provided for her, as a family with many children.
"We only lived there for three months," Nona recalls. "After the 44-day war, our village was handed over to Azerbaijan. They provided us with a house for the second time in Zadakhashen, but we left once again with only our documents and a few clothes. The gunfire was horrifying. My daughter, Evelyna fainted from fear. Somehow, we managed to escape the village."
Nona's husband is missing. He had been in the vicinity of the fuel depot explosion in Stepanakert. Marina's husband has already begun work in construction. The sisters have been provided with temporary accommodation in Echmiadzin.
"Different people have helped us. They have provided a two-story house. One person brought a bed, and others brought folding beds. Volunteers also bring food," says Marina Avetisyan, adding that they are trying to stay optimistic and look forward to a future village life. "We will happily live in a village. Right now we are looking for a home in a village where we can cultivate the land, and take care of our children. We used to cultivate the land in Zardakhach. Both my sister's husband and my husband were contract soldiers, and we received child benefits for our children. We lived a good life."
The eldest of the children, 17-year old Gohar, is preparing dinner while following the conversation, which she joins subtly, helping to dispel the heavy silence of pain that envelopes both her mother and aunt.
Gohar flips through the photos on her phone and reminisces.
"We came from Stepanakert on the bed of a truck," she says. "Rain was coming down on our heads. It took us one and a half days to finally cross. Difficulties have always been the fate of the people of Artsakh. We have experienced hardship throughout our lives, and unfortunately, they continue  even now. Since the age of eight, I have realized that I was living in a country where the threat of war constantly loomed over us. The sounds of gunshots never ceased. It is still hard for me to believe that Artsakh is no longer ours."
The tea that Gohar is serving in plastic cups is on the table. She smiles and explains that they don't have tea cups yet. There is also a shortage of spoons, pots, frying pans. Despite these challenges, they are preparing dolma for the evening meal.
"We will make both cabbage and grape leaf dolma," Gohar says with a smile. "Mom and morkur [maternal aunt] will roll them up. It would have been nice to have three kilos of meat, but we'll manage with just one."
The Hambartsumyans
The Hambartsumyan family of nine has lost two homes –– the first in Ishkhanadzor, in the Kashatagh region, and the second in the village of Patara in the region of Askeran.
"I am an artilleryman. I fought in Martuni. They instructed us to lay down our arms. We handed over everything to the Russians. They told us that if we do not disarm, it would be bad for our wives and children," recounts Karen Hambartsumyan, a 44-year old father of seven."We were killing them –– it's not as if there were no casualties on our side, but we were fighting and holding our ground. The drones were not operating this time. Our numbers were few, but they don't know how to fight on the ground, and we would have resisted for as long as necessary. We killed so many in 2016 that they stopped the fighting. They would have stopped it this time too. It's just that they might have gone insane and started bombing the city, without considering the children and the elderly…."
Hambartsumyan, having been through the chaos, confusion, and disorder of four wars, says that he was exactly the age of his eldest daughter, Mariam, when his struggle to live on his own land began. 
"I have been at war from the day I was born. I was 12 years old, I gathered potatoes and beans from the village to bring to the men at the posts, so they would have something to eat while fighting for our survival," says Karen, as he covers one of the sleeping children in the bed, reminiscing about the unity that existed back then. "There was a single idea back then; now there are 40 political parties, 40 ideas, all fighting among themselves. The graves of our boys, our blood…There isn't a single centimeter of land in Artsakh where blood hasn't been shed, where people have not been injured. No one could have imagined this kind of disgrace."
Karen's 36-year-old wife, Tatyana Feodorova, has spoken less, but proudly introduces her children.
"My Mariam is 12 years old, Artur is 10, Hayk is seven, Kerob is five, Melsik is four, Ani is two, and our youngest one is Taguhi –– 11 months old," she says. "When Karen left on the day of the war, there was no contact with him for a long time. There was no internet, no electricity. I was alone with the children, and later I found out that they were under siege. That was terrifying."
Tatyana remains silent, carrying only memories of Artsakh with her. When she tries to express them, the words seem to suffocate in the air.
"The Turks [Artsakh Armenians refer to Azerbaijanis as Turks—Editor] had cut off the road to Martuni, leaving us trapped with no way to get out," Karen explains. "After abandoning us for two days and then disarming us, the Russians finally evacuated us out of Martuni. By the time I got home to my family, 40,000 had already fled. We were displaced from Patara at dawn –– at 5 a.m. on September 26. None of us could have imagined that such a thing could happen. We witnessed the government undertaking construction projects while people were building houses." 
They traveled for 30 hours on a truck bed from Stepanakert to Kornidzor. On the Azerbaijani side, out of the five men in the truck, only Karen was asked to get out and was photographed by the border guards.
"I got down proudly, fearlessly, and stood before them," he says. "I had a knife on me and I would have immediately slit my wrists if they had taken me, in order not to fall into their hands."
His Armenian comrades-in-arms met Karen and lodged him in Sisian and after that, found him a house and helped move him to the village of Aygeshat in the region of Armavir.
"There was nothing in this house. The villagers helped. Each of them brought something. They connected the water and electricity. At least we have a roof over our heads. What can I say? I remember our home in Ishkhanadzor. It was beautiful and well-organized, with all the canning and preserves completed. They told me to take everything, but I refused. Ishkhanadzor was hit twice with Smerch rockets. We didn't even have a chance to collect our children's photographs. We received our house in Patara during the blockade on March 11, and then all of this happened," says Karen.
They had seven children during successive wars and periods of fragile peace. It is said that Artsakh Armenians have many children to compensate for the human losses.
"We have become few. These children have witnessed war since the day they were born," says Karen anxiously. He is determined to stay in Armenia. "Where should I go? This is also our land. So where should I go? I will remain here. Others can go wherever they want. If this is our fate, then so be it. We will stand on our own, regain our composure, and support each other. We must strive to improve ourselves and unite as one. Otherwise, we will lose the entire country. How can Azerbaijan, which is only a century old, claim the centuries-old Armenian Artsakh as its own…?"
The Soghomonyans
Nver Melkumyan, 46, fought for his hometown of Martuni until the very end.
"They never entered Martuni, and in fact, the Turks never really set foot in Martuni," says Nver, the father of five children, proud but anxious. He was on duty on September 19 when Azerbaijan began its large-scale attack on Artsakh. Only three of the nine men at their post survived.
"Our post was right at the top of Martuni, and we held the high ground while the Turks suffered the greatest number of casualties in Martuni. The three of us defended the heights for two hours until Aznavur Saghyan, the town mayor, and 17 others arrived from Martuni to provide assistance. We had a few fallen comrades at our posts, so we launched another attack to recover them, resulting in four more losses, including Aznavur and other members of our group. Throughout the battle, I had one overriding thought: I must fight until the end to prevent the Turks from entering Martuni. I thought that if I should fall hostage, I should shoot myself or blow myself up in order to not fall into their hands," says Nver, reliving the events of just a few weeks ago with anguish.
He remembers, fondly, how they rebuilt the damaged town of Martuni following the 2020 war, and the hopes they had.
"When we were rebuilding, we never considered that the Turks would come to destroy, or occupy. We carried on with our lives, building, beautifying, and repopulating. I fought until the very end. I fought until the last moment. I have been in wars since I was 14 years old, experiencing four wars, and I never imagined that the outcome would be like this. I believed that we would move forward and regain our lost lands," Nver says.
He is surrounded by his five children, attentively listening to his stories about the wars. They remain silent, but their eyes, which hold fear, anxiety, memories, longing, loss and pain, convey their emotions.
Melania is 16, Astghik is 15, Arman 12, Lusine 10, and Arevik is nine. The Soghomonyans, as a large family, were provided with a four-room apartment in Martuni.
"We said if it is a boy, a boy needs a brother. Then we had another girl. This time, it was 'a girl needs a sister', and so it became five," the parents laugh. "Martuni had a population of 6,000. After the fighting, only 4,000 were left. So it was necessary to multiply."
Nver's wife, Khonarh Soghomonyan had difficulty gathering the children together under the ceaseless barrage. She took them into the basement, where they were forced to stay for several days. After that, they had just a few minutes to pack their belongings and abandon their home.
Nver expresses disbelief in how the war played out, especially considering the presence of Russian peacemakers.
"I thought there might be minor clashes but not shooting at the city like this. I could not have imagined it," he says "Whenever there was shooting at a position, the Russians would come and stop it, but not this time. There was no intervention whatsoever until the very last moment."
The municipality provided a vehicle for Nver to transport his family out.
"I laid out the mattresses, picked up three more families, filled the truck bed, and reached Stepanakert with stops along the way. It took us two days. It took us another two days to reach Kornidzor. I thought they might capture me too. There are cameras in the posts, we could see them, as they could see us, and verify our identity, but I passed through easily. They didn't even do any checks," says Nver, remembering how hungry and exhausted they all were. "We arrived eating a jar of honey. We somehow survived nine months with the produce from our land, and pork fat. What we had plenty of was pork meat and we melted pork fat and used it. Potatoes, meat, and rationed bread, but we survived."
They are temporarily staying in a friend's hotel in the village of Dzaghkunk, in Armavir. They are searching for a house to "turn into a home", but are adamant about not moving to any border community.
"The situation in Armenia is also tense. It would be difficult to take my children to a border village, settle down, and then suddenly be forced to leave. I am concerned for my children's well-being. I don't want to lose our home again," expresses the father of the family.
Arevik, one of his daughters, opens a notebook and reads a passage she has written:
"Artsakh let me bear your pain. I miss my school, my teachers, and my friends very much. People, do something. I miss my grandfather and grandmother's house very much; I grew up there."
Arevik's large black eyes shine as she dreams of returning to Martuni, but only if there are no Azeris there.
"We have already seen that there are people in our house. The whole internet is filled with pictures of our town," says 9-year-old Arevik.
Nver says that three years had passed since the war and they thought that everything would be resolved differently, whereas the exact opposite happened, and the Russians stepped aside completely. He cannot imagine peace with the Azeris or living side by side with them.
"I have killed an Azeri. How can his brother not want to hurt or kill my child? If I integrate, what will happen to me? Will my son have to go to serve them, and fight against Armenia?" asks Nver, considering fleeing Artsakh the right decision. "The Azeris cut off noses and ears. They cut off the ear of a corpse before my eyes. When the fighting stopped, we went with the Russians to pick up the corpses. The Russians said, 'Do not get out of the vehicle, the Turks are aggressive.' And as the Russians were bringing the corpses by dragging them the Turks managed to cut off the ear [of one the corpses]…what else can I say?"
The Safaryans 
The Safaryan family of 14 left their home with only one bottle of water, two pieces of lavash, and some clothes.
Narine, the mother of the family, recounts their journey: "I went to the municipality and asked, 'How are we going to leave? We don't have a car.' I could see that there was no one left in the neighborhood. They told me, 'There are two military trucks. Find a driver and leave.'" Narine happened to come across another truck that was about to depart. "I sat next to the driver with my youngest child. There was also an 82-year-old woman sitting there. The rest of us climbed onto the truck bed. My three-year-old son was crying in the back, so we brought him to the front. He slept on the floor under our feet. It was a terrible situation, and we traveled like that for five days."
On the Hakari Bridge the Azerbaijanis checked the truck carrying people.
"An Azeri got onto the truck, and the children drew back in fear. He said, in Russian, 'Don't be scared'. He started to count the children –– how many girls, how many boys. They made the men get down and walk across the border to Kornidzor. We crossed in the vehicle," says Narine recalling how happy the children were when they were finally given food in Armenia. 
"At last, the children saw water. There was no water during the whole journey. I breastfed my little one," Narine says. "I took the bottle and asked for water from the cars. They also gave me a little sugar. I mixed it into the water so I could drink it and be able to breastfeed my daughter."
The family barely fit on the big couch. They are Murad, 23, Anna, 19, Lyudmila, 16, Arman, 14, Piruza, 11, Rima, 9, Marat, 7, Yeva, 5, Raffi, 3, and 5-month-old Gayane. Murad is married, and his wife and 10-month-old child are also with them. The family's father, 58-year-old Ara Safaryan, has serious health issues.
The Safayan family, displaced from Chartar, were initially housed in a four-room house in the town of Masis. This is where the families of Narine Safaryan's sister and brother-in-law's brother also live. A few days later, they were offered a house to rent in the village of Aragats, located in the Aragatsotn region.
"They have offered us houses in Gegharkunik and in Tavush, but I won't go. I'm scared. We constantly hear on the news that they are shooting. I have given birth to all these children so we can grow, live together, and all I want now is peace. We will go to Aragats, cultivate the soil, tend to animals, and revive our economy so we can raise our children," the mother of ten says, emotionally.
One of the girls, Anna, is silent, but before saying goodbye, she says, "Wherever we go, it will never take the place of our homeland."

In the absence of political will to exert pressure on Baku to accept necessary preconditions for the security and fundamental rights of Nagorno-Karabakh Armenians, any calls for their return will only serve to legitimize and whitewash the ethnic cleansing that Azerbaijan carried out.
Read more

The collapse of Artsakh is the failure of preventive diplomacy, the end of the human-rights-based liberal world governance system and can embolden other autocratic states to use force against small entities claiming self-determination to subjugate or eliminate them in other parts of the world.
Read more