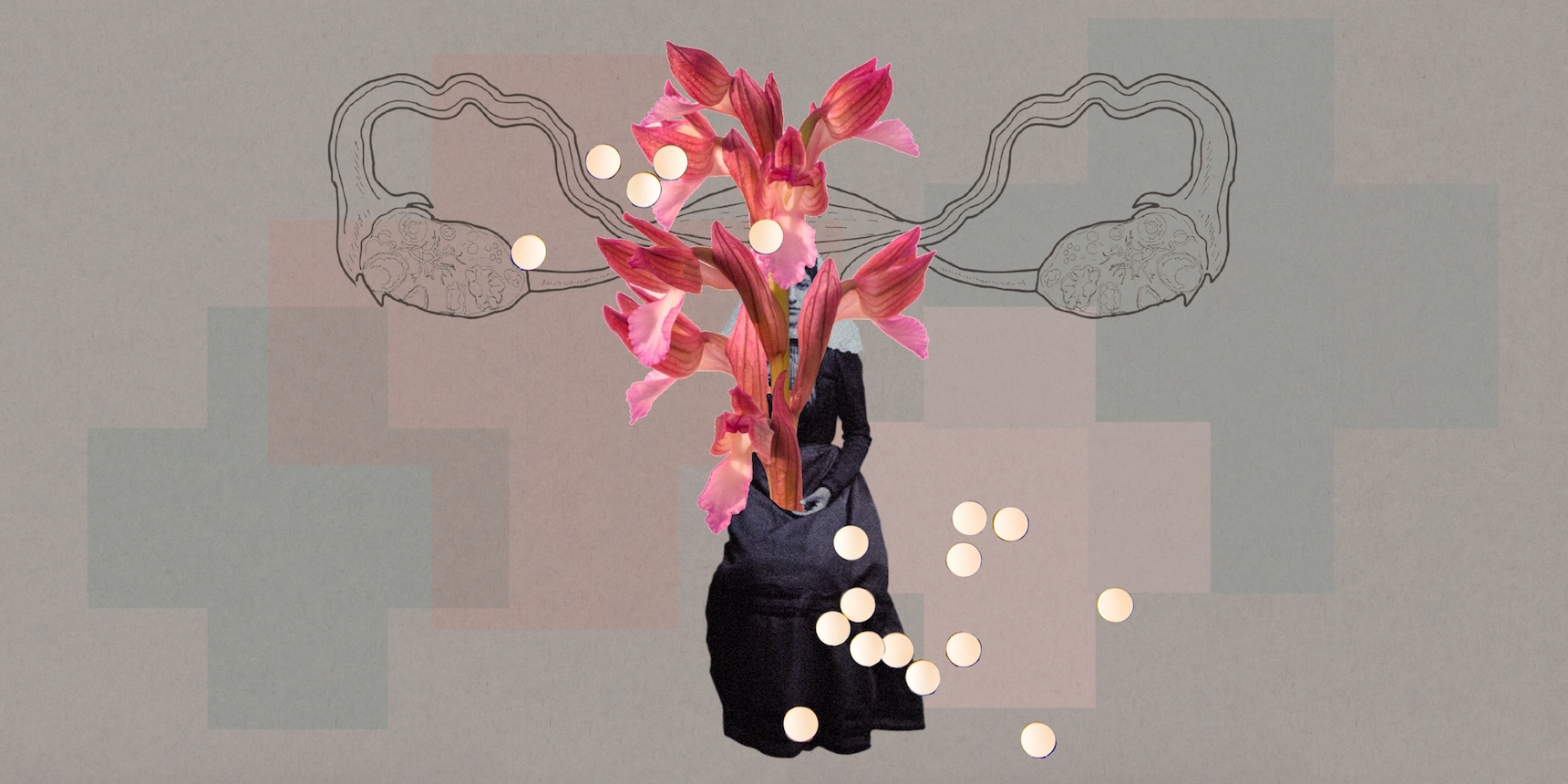 "It was indescribably difficult to give birth during the blockade. From preparing for the hospital to being discharged and recovering postpartum," explains Alvina Poghosyan. "My health is still recovering. We traveled for 48 hours with three children, one of whom is two months old, with a thermos of baby formula in hand. It was terrible." Poghosyan was among the over 100,000 forcibly displaced people from Artsakh (Nagorno-Karabakh) who undertook the perilous journey to Armenia following Azerbaijan's attack on September 19. She was still in the midst of postpartum recovery. 
Often overshadowed by the tumult of geopolitics and war, a host of challenges relating to women's reproductive health and the advocacy of their rights remains concealed beneath the surface of a chilling conflict. Like many pregnant women, Poghosyan experienced the development of diabetes and worsening anemia. "As a result of the prolonged blockade, we struggled to find medicine in the last few months," she explains. "Even pharmacies did not have compression tights for varicose veins." The scarcity of food worsened the situation, but thanks to her close-knit community, who brought her whatever food they could find, her pregnancy survived the blockade.  Unfortunately, not all women were as fortunate, as a triple increase in miscarriages was reported during the 10-month siege. 
However, the barriers did not disappear with the end of the blockade. Now women scattered throughout Armenia are confronted with a new set of ongoing risks. Poghosyan, who has diabetes, faces additional challenges in healing her cesarean wound and finding suitable accommodations for her family. Reflecting on her situation, she shares, "Everything is difficult in Armenia. I lived in Artsakh under modest conditions, where my family was well-provided for, despite the blockade. But now, in Armenia, we have to ask for everything as if we were beggars." 
A UN Women report on refugee response in Armenia highlights concerns about "women and girls without adequate sanitation facilities" and a "higher risk of gender-based violence." The report states that women and girls account for 52% of the refugees from Artsakh. 
Unfortunately, Poghosyan's experience is not unique among the displaced population, nor does it encapsulate the magnitude of complex issues that women face. Overlooked and considered taboo, there are significant questions about women's rights and sexual health that remain unanswered among displaced populations.
Already 150 babies from Artsakh have been born in Armenia. Some of the most common complications during pregnancy include anemia, diabetes, depression, and infections. But when a debilitating blockade, shellings, starvation, violent displacement and homelessness are added to the mix, the situation becomes even more challenging. What options does a mother with over five children and no access to contraception have when she wants to safely terminate an unwanted pregnancy? How does displacement affect a woman in her last trimester or experiencing a miscarriage? Who will provide assistance to victims of domestic abuse or sexual assault? How do the current living conditions of displaced women impact their health and safety? 
"We know that women's issues are exacerbated by war and conflict, but unfortunately, the way that the media works, there is often a lot of backlash when you try to raise specific concerns about women," explains Ani Jilozyan, Director of Development at the Women's Support Center. She spoke with EVN Report about the different challenges and crisis responses the center is addressing. While Armenia's government and the UNHCR Refugee Response Plan for October 2023 to March 2024 are in place to support gender equality, many issues remain silenced due to social taboos surrounding sex and a lack of public awareness. Organizations like the Women's Support Center and Women's Resource Center, which have been working closely in Armenia for over 10 years, are shouldering a significant burden in addressing these issues. 
The primary factor contributing to the underrepresentation of women in the conflict discourse is the traumatic past year for the people of Artsakh. Close behind are the cultural taboos surrounding sexual health awareness, patriarchal mentalities, and the lack of resources and education. 
"It's still a very taboo topic, especially among people from Artsakh who have never had access to special support services in Artsakh. These are families that have experienced significant trauma and currently, they have other concerns to deal with," says Jilozyan. Other challenges revolve around trust: "In conversations with doctors who conduct home visits, they need to establish strong rapport with women and families because this is such a closed topic. Sexual health and reproductive health and all of those issues is something that women are not yet opening up about…People are still coming out of the shadows," she adds. Three women have approached the domestic violence center in Tavush, but they expect referrals to gradually increase over time, as they did in the aftermath of the 2020 war. 
With numerous success stories since 2020, Jilozyan expects their headquarters and two domestic violence shelters in Yerevan, which are currently the only two available, along with the 10 regional service centers (one in each region), to remain busy in the coming months and years. The Women's Support Center provides comprehensive domestic violence services, social services including therapy and counseling, legal aid, economic programs offering vocational and educational training to help women start businesses, violence prevention efforts, fundraising, and engaging key stakeholders, politicians, and service providers in efforts to change the landscape surrounding domestic violence.  
Anna Hovhannisyan, the Advocacy Team Coordinator from the Women's Resource Center in Yerevan, has highlighted the challenges faced by displaced women from Artsakh in terms of health and safety. The Women's Resource Center, which has been active in Armenia since 2003, focuses on creating a safe environment for marginalized women. They provide support in areas such as body autonomy, legal advocacy, sexual reproductive health, and education for parents and girls. This support ranges from self-empowerment counseling, access to hygiene products and contraception, to assisting sexual assault victims and facilitating legal and safe abortions. 
Following the recent ethnic cleansing in Artsakh, the Women's Resource Center has targeted five shelters in Armenia that house displaced people. Their aim is to provide sexual reproductive health training and support to pregnant women who have been displaced, offering professional coaching. "We also plan to collaborate with gynecologists who will visit the shelters to provide check-ups," Hovhannisyan says. Additionally, the organization is advocating for the government to introduce MISP response (minimal initial service packages). 
According to Hovhannisyan, with numerous families living in crowded shelters, the risks of sexual assault, violence, and unwanted pregnancies are some of her greatest concerns for displaced women. "While pregnant women receive special attention from the state, there is also a need to address gender-based issues in shelters where 20 to 50 families live in the same buildings with one or two bathrooms.  Are there rules or security measures for preventing sexual violence? We are trying to bring attention to these topics because they are currently not receiving adequate attention right now," she says. 
The Women's Resource Center and the Women's Support Center have been actively involved in advocacy, education, and assisting displaced women since the 2020 Artsakh War. The same UN Women report also revealed that 80% of the refugees in 2020 were women and children. "We were the ones trying to bring this component [sexual reproductive health] into humanitarian aid," says Hovhannisyan. 
In 2020, the Ministry of Labour and Social Affairs reached out to the Women's Support Center in 2020 to assist with the establishment, staffing, and training of domestic violence centers in every region of Armenia. They provided essential supplies, mobilized their network, and created workshops for 450 women and girls. Over time, Jilozyan noted  an increase in direct referrals of domestic violence. 
Unable to enter Artsakh during the 2022-2023 blockade, the Women's Resource Center collaborated with Women's Center Shushi, based in Stepanakert and Yerevan (after Shushi fell to Azerbaijan in 2020), to publish a report on the situation for women in the blockade. The report focused on international advocacy to be the voice for women like Poghosyan who had nowhere to go. Poghosyan shares her fears around the blockade, stating, "To be honest, I was very scared. The hospital in my hometown didn't have the necessary equipment for tests and check-ups. Even in Dentex, a private elite clinic in Artsakh, they didn't have the most important test that determines the probability of how healthy the embryo will be." 
While the status of refugees from Artsakh and how it affects Armenia's social system is still being decided by the government, a pregnant woman from Artsakh can access any necessary services free of charge, according to Hovhannisyan. However, she says, "We still have other women. No one is talking about abortion services or family-planning right now. It is important to have these conversations." Similarly, the Women's Support Center follows a self-empowerment model that prioritizes choice. to ensure that individuals are making decisions for themselves, with the center providing support. "This is especially critical when working with survivors of domestic violence, as the perpetrators often take away their agency," explains Jilozyan.  
While the public and government response to women's issues has drastically improved, particularly since the 2018 Velvet Revolution, discussing such topics in Armenia can be challenging. Organizations working on these issues have faced lawsuits, hate speech, verbal attacks on hotlines, and regular threats. Over the years, they have certainly faced numerous obstacles. "There have been waves of anti-gender campaigning. I wouldn't be surprised if another wave came soon," says Jilozyan.  
That being said, the centers have stayed open. "Over the last decade, domestic violence, which used to be a silent crime, has become less taboo and more openly discussed. There is now less cultural tolerance for domestic violence and a growing awareness that it is an issue affecting Armenian society," says Jilozyan, referring to the developments since the founding of the Women's Support Center in 2010. Hovhanissyan also states that despite receiving death threats and facing lawsuits for promoting sexual education in schools, the Women's Resource Center never considered giving up.
Both Hovhanissyan and Jilozyan emphasized the importance of creating tactical change from within. They work with the government to implement policies, such as including workplace sexual harassment provisions in the labor code and promoting the adoption of the 2017 law combating domestic violence. 
"Since [2017] we've been working with our state partners to create amendments to the criminal code and the domestic violence law. Currently, there is a package of amendments circulating in parliament, and we have played a significant role in that process," says Jilozyan. Their organization collaborates with the Ministry of Labor and Social Affairs, police departments, local municipalities, and agencies. They have also been called upon as experts by the Council of Europe to provide professional training for police, social workers, and those on the front lines of domestic violence. Hovhannisyan, who coordinates the Advocacy Team at the Women's Resource Center, works directly with state authorities to pressure and lobby for gender-sensitive laws and regulations, while also monitoring their implementation. "There are some very open-minded politicians, especially among parliamentarians, but what I can say is that very few decide to go public on this topic," she adds. 
Uprooted and forced to start over, we typically prioritize the immediate needs of displaced populations, such as food, medicine, shelter and a living wage. But alongside these pressing concerns we must also address the overlooked and specific needs of women and girls. They now find themselves in a land they didn't choose as their home. 
"I think it's particularly hard for women from Artsakh. There are a lot of cultural challenges, language issues, and barriers. We're all ethnically Armenian, but it's a completely different context and environment," says Jilozyan. She emphasized  the overwhelming feeling of solidarity and commitment to help them integrate. "You can't leave human rights issues aside while dealing with a conflict, because, especially in a setting like this, it's so volatile," Jilozyan says. "We can be in another conflict tomorrow and the next day, so we always have to be prepared." 

Specialists from the Ministry of Internal Affairs are working to alleviate the anxiety of the forcibly displaced children from Artsakh by offering psychological first aid. Their journey is captured in this photo story by Ani Gevorgyan.
Read more

More than 500 forcibly displaced Armenians from Artsakh are now in the village of Zorak in Armenia's Ararat region, where several families are living together in one house, some even in their trucks. Photojournalist Ani Gevorgyan tells their story.
Read more

Despite their differences, Russia, the EU and the U.S. all came together days before the Azerbaijani attack on Artsakh to ensure aid could reach the besieged population. Why did Aliyev risk going against them? Or did he? Tatevik Hayrapetyan presents a thought-provoking analysis.
Read more

While conspiracy theories and nationalist pseudohistories are a common phenomenon in the postsocialist space, something peculiar has happened in Azerbaijan; the eccentric ultranationalists, whose ideas are popular among the regime-aligned elite and are explicitly sponsored by the state, have proven triumphant.
Read more