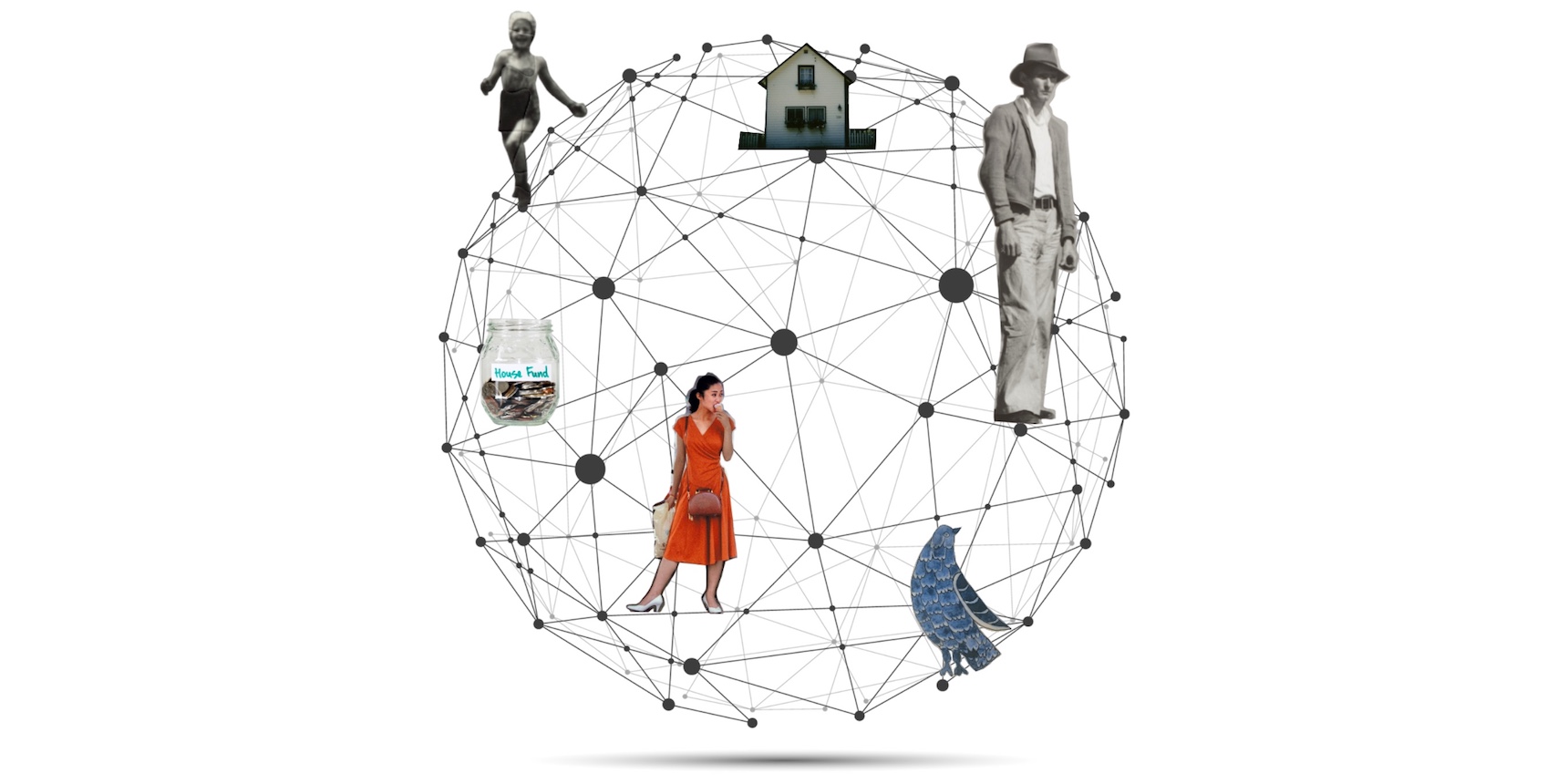 In a newly discovered consensus across international business literature, outside of traditional domains of sociology and history, diaspora networks are argued to be the first movers in economic development with a promise of robust entrepreneurial activity, transferring unique skills and knowledge to their ancestral lands. Connecting with these topics and enthusiastically supporting the need for continued fostering of the diaspora-home country relationship, this article attempts to unveil somewhat less obvious, yet, essential, nuances of diaspora networks across a triangular dimension: identity, trust, and engagement infrastructure. 
In any conversation on diaspora engagement, the reality is not as simple as it might appear at first. A country does not have an opportunity to pick and choose its diaspora. The fate of the home country is to engage with the full diversity of the diaspora network, no matter how loosely defined. But the diaspora, in all its multiplicity of unifying contradictions, does get a chance to choose a country [or region] to view as its own ancestral land. And so, it is from this dialectical knot one must begin to think about diaspora and home country engagement in economic development context.
Point One: Identity and Diaspora
In his seminal paper, Khachig Tölölyan—a towering authority in diaspora research—reminds us that the Greek word "diaspora" since antiquity referred first to the Jewish, then Greek, and then to the Armenian social dispersions. The modern usage of the term diaspora in relation to the overseas communities, expatriates and minorities came into practice in late 1960s. So, what is a diaspora today? 
Formally, the International Organization for Migration (IOM) defines diaspora as "migrants or descendants of migrants whose identity and sense of belonging, either real or symbolic, have been shaped by their migration experience and background. They maintain links with their homelands, and to each other, based on a shared sense of history, identity, or mutual experiences in the destination country." 
Tölölyan frames it nicely by saying that "[a] diaspora is never merely an accident of birth, a clump of individuals living outside their ancestral homeland, each with a hybrid subjectivity, lacking collective practices that underscore (not just) their difference from others, but also their similarity to each other, and their links to the people of the homeland." A national diaspora may not necessarily represent a homogenous group, but rather it is conditioned by divisions from migration history and/or a range of political, economic, social, cultural, and other factors.
More precisely, diaspora can be seen as "a network of culturally or nationally affiliated individuals with some common background, living outside of the borders of their perceived native land"  Here, a network is implicit, yet it does not lead to uniformity of either identity or motivations. Instead, the implication of a network in this definition suggests a possibility of an interaction within the diasporic community with all its diversity, which may or may not be sustainable beyond individual initiatives.
The "Old" and the "New"
The dialectical nature of diaspora is visible in the post-socialist context of Central and Eastern Europe and the former Soviet Union, where there is a distinction between the "old" and the "new" types of diasporas within one community. While both the "old" and the "new" are found away from their ancestral homelands, the context-specific divisions between the two may be significant enough to prevent direct communication among the members of each group or to limit interactions with and attitudes towards the homeland (e.g., political or religious affiliations, specific regional origin from within a larger historical homeland, language and dialect differences, etc.). The "old" refers to a generation or more (the IOM's "descendants of migrants") growing up and integrating in the foreign (host) society. In that case this is likely to be a professionally more established group, yet still retaining aspects of belonging to their original identity. The "old's" diasporic identity is shaped by the preservation of the core cultural categories practiced and shared within the community that has been detached from its homeland over an extended period. 
The "new" diaspora is mainly composed of recent newcomers, most commonly, as in some post-socialist countries, that would be temporary labor migrants or permanent immigrants since the dissolution of the Soviet Union. Initially, the economic profile of this group was relatively more modest on average compared to the "old" group, which may have been formed abroad during pre-1990s. Such migration, of new compatriots from the home to host countries, supports the established communities (or leads to creation of new ones). Similar divisions based on the individual, a sub-group, or geographic origins in the existing or historic homeland, political preferences, dialect variations among others may exist as is evident from the Armenian, Greek, Indian and Jewish diasporas. That in turn suggests a multipolarity of the diaspora as a historical category, with competing identities and unsteady collective loyalties, uprooting a uniform "network" narrative and advancing the notion of a dispersed community. 
Point Two: The Complexity of Trust
Once a loosely connected group is formed abroad, shared identity may not be a sufficient factor for the recognition of the diaspora group, its acceptance of new members, and, in turn, the group's own acceptance by the ancestral home country. It would appear then, that in addition to identity, an essential element to such self-selected association is trust beyond an individual's immediate circle. Conceptually, transition from the individual identity stage to trust within and across groups—an ascent from bonds to bridges form of social capital—acts to solidify a social network. 
A study of the Chinese diaspora analyzes the trust factor in diaspora-home relations while simultaneously addressing the complexity of transnational identity. One of the critical findings is that of the home country nationals (HCNs) viewing two "diaspora-like" groups identified in the study, the self-initiated expatriates and organizational assigned expatriates, as the outsiders to the cultural and ethnic network. Such findings add to our earlier defined "old" and "new" categories and stand in contrast to a simpler view of the diaspora as an in-group member of the larger national network. The HCNs attitude leads us to conclude that trust, including perceptions of who may be trusted to be part of a network, is a critical element affecting not just diaspora networks at large but, more concretely, individual companies' operations. Hence, acceptance into a network is not automatic, nor does the process of migration necessarily lead to the formation of a functioning diaspora network. 
Medieval Trade Networks and Trust
History offers another important lesson on trust in the expatriate community and self-organizing networks. In her work on the early 18th century trading networks of the Sephardic Jews of Italy, Francesca Trivellato argues that "mercantile trust" was key to sustaining the Sephardim commercial ties from the Mediterranean Sea to the Indian Ocean. Two factors seemed to have contributed to the resilience of the Sepharidic "network of mercantile trust". The first factor was that the Sephardic network maintained a center of gravity—geographic location for the bulk of commercial transactions—closer to the Atlantic Ocean, benefiting from the development of the New World. The second factor was effective "synchronic polycentricity" of operations spread across the Mediterranean region with each center capable of autonomous functioning and with minimal dependence on a nodal center. The significance of such a flexible approach to trust, adaptability of operations, while preserving and enriching a religious and cultural network, has relevance in modern applications in diaspora network models.
Separately, the Armenian merchant network, originating in [Old] Julfa in historic Armenia between the late sixteenth and the eighteenth centuries. offers another narrative of resilience and operational trust. Lacking arable lands but located at the crossroads of the ancient Silk Road, the Armenians of Old Julfa established robust commercial ties with major trading houses from Venice to South Asia. Later, recovering from forced deportations of the Armenian population from Old Julfa in 1604-1605, the center of the network was transferred to inner Iran near Isfahan, with the Julfa network strengthening their trade. Armenian Christians, the Julfa merchants had access to some markets closed off to other mercantile networks of the Persian Empire, while their knowledge and familiarity with Eastern and Islamic traditions opened the doors to opportunities elsewhere. At their peak the Julfa Armenian merchants operated as a commercial network across all of Europe, Eurasia, India, China, and into the Philippines.
Unlike the Sephardic networks, the Julfan merchants relied on legally enforceable contracts made with representatives of their own community, often from within the same families. The decision-making center and contract dispute resolution remained tightly under the control of the head offices in New Julfa (part of present day Isfahan, Iran). A network of communications evolved at the entire geographic expanse, crisscrossing empires, and relying on the written communications in the Julfa Armenian dialect, a feature which ensured the commercial trust among dispersed members of the ethnically and culturally common network. By 1747 the Julfa network collapsed, coinciding with the decline of the Safavid Empire, when the nodal center of the merchant network in New Julfa was destroyed. 
What we are learning from these and other examples is that common identity acts as a minimal foundation for the next form of social capital; namely, trust outside of the immediate circle but within the same cultural network. In more contemporary terms, the dominance of the social and cultural forms shaping individual's daily views and perceptions of compatriots are subject to external pressures, such as, for example, professional competition within the same multinational organization or attempts to break out of the rigid network's control, and much more if one accounts for the overall macro-environment.
Point Three: Engagement Infrastructure
The conceptual understanding of the fragility of a diaspora network's identity and trust then unveils a no less sensitive problem of a diaspora network engagement infrastructure. In his critique of the emerging diaspora literature and popularization of short-cuts to diaspora, Yevgeny Kuznetsov argues for the need of moving to more transactional involvement with national diasporas. 
India and the Discovery of Diasporas
Worldwide, in most cases of sustained relationship, state-led diaspora-centric policies have emerged already after a successful introduction of an entrepreneurial (or other) project by diaspora in the home country, a process which Wendy Larner refers to as "discovery of diasporas". One such example is the IndUS Entrepreneur (TiE), which since its initiation by Indian professionals abroad in 1992, has grown with an emphasis on global networking, funding, mentoring, and technological incubation. Just like in early 1990s China, where trust between the local and Chinese from the diaspora was strengthened through shared identity and culture, the diaspora-led initiatives elevated India's economy into the global value chains. That then, in part, set the stage for the official state to open up to its diaspora. 
This is also comparable to the diaspora to home skills and knowledge transfers in Korea's development model of importing frontier technology. India's booming information technology sector in return was characterized by enhanced mobility, networking and reconnection with the homeland of highly-skilled professionals from other fields – an important juncture in India's somewhat complex relationship with its diaspora. 
In his "Diasporas and Technology Transfer," Devesh Kapur identifies four critical factors explaining diaspora's ability in technology transfers to the home economy: a) diaspora significance (i.e., educational, professional backgrounds of its members; size; socio-economic profile); b) host country's relative significance in the global economy and political stability (the extent of diaspora's engagement may vary with the country's openness to its diaspora and internal stability); c) informal diasporas may have stronger influence in the host country's weaker institutional environment and lastly d) much depends on the home country's strategy towards diaspora and proper engagement infrastructure, which India worked out in time. 
For example, the post-socialist emigration from Romania's medical sector of skilled physicians was due to general macroeconomic aspects of  limited job growth, subpar working environment, bureaucratic burdens and other factors. With time personal (family related) pull factors, leading to return migration, gained influence. The study also finds evidence of Romanian diaspora physicians cooperating with colleagues back home through professional associations and state-led initiatives. It is the interrelation of the above mentioned aspects of diaspora identity, trust, and engagement infrastructure in a global competition for talent and innovative economic models that have pushed national governments across the world towards more proactive engagement with their diasporas. 
Diaspora Network Engagement Infrastructure
With assistance of external funding from multilateral and development organizations, Moldova has established a robust working relationship with its diaspora groups, taking steps towards capturing diaspora's cultural interests, maintaining trust, and offering a menu of engagement options—all within the triangular dimension of this study. The Hometown Associations (HTA) across migrants' host countries have helped Moldova to functionally organize informal diaspora networks, with an opportunity for individuals from the same region in Moldova to discover each other, channeling the potential back to local development. Under the latest Migration and Local Development project, Diaspora Succeeds at Home "DAR 1+3", with participation of the central government, local authorities, international and local development partners, and the HTAs, at least 50 percent of the funding comes from Moldova's diaspora with remainder picked up by the partners and funds earmarked for specific regions' needs (UNDP, 2020). 
Repat Armenia assists individual diaspora members and their families wishing to settle in Armenia to integrate in the new society. It is important to note that for Armenia's "old" diaspora this process is akin to full-fledged immigration. Many of the repatriates were not born nor ever lived in Armenia, yet, bring the enthusiasm of reconnecting with the homeland, leveraging the shared identity and trust within the cultural network. As applied to Armenia and its diaspora, the pattern has been one of "development through diversity" largely driven by individual initiatives of such groups as Repat Armenia, Birthright Armenia, and diaspora organizations. 
Global Estonian is a website connecting Estonians and "friends of Estonians around the world." As a one-stop online resource, the Global Estonian allows users to connect with Estonia located business groups or with those affiliated with Estonia (e.g., diaspora investors) but located elsewhere (e.g., Sweden). Some estimates suggest that up to 20% of Estonians live abroad, swelling the "new" diaspora numbers following independence. 
The Ireland Funds – is a funding network that appeals to the global Irish that contribute financially towards cultural, educational, and community development. Established in 1976, the network now operates across 12 countries and has raised over $600 million for a range of causes helping over 3,000 organizations. One of the revealing aspects of Fund's operations is the interest of the later generations of the diaspora – the "new" as defined in this work – in becoming more committed to their ancestral land than their parents or grandparents. To sustain the interest in the identity, and through that foster the diaspora's trust within the expatriate network and towards the country, Ireland launched in 2004 the Emigrant Support Programme that keeps close links with the over 70 million strong Irish diaspora. The program funds heritage projects across the world as part of Ireland's Global Irish diaspora strategy.
Related are the results of the Armenian Diaspora Online Survey, conducted between 2015-2018. Consistent with the above discussion and examples, the survey uncovered a diversity of Armenian-diaspora identities, centered around ethnically and culturally similar Armenian background. There was evidence of limited trust and connection within the diaspora networks. Collectively, results pointed to the lacking piece of the puzzle: engagement infrastructure for diaspora at large to connect with Armenia. As a possible step towards establishing such infrastructure, motivated by the global diaspora engagement practice, I proposed an online diaspora portal connecting expertise and financial might of the diaspora with the country's needs integral to sustainable and systemic economic development. For a detailed discussion of the survey see this EVN Report piece or more academic application in Gevorkyan (2022).
Conclusion
With reserved enthusiasm about diaspora networks and economic development, this piece advances a triangular dimension of diaspora networks operational capacity and sustainability: identity, trust, and engagement infrastructure framework. Overall,this analysis advances three main concluding arguments.
First, not all migration leads to creation of loose diaspora or diaspora networks. Rather, diaspora is a random scattering across the world of individuals of some common cultural background, i.e. true to its original meaning–a dispersion. Second, there are objective factors contributing to informal diaspora network formation and effective, sustained operations. Third, the recent "discovery of diasporas" by homelands requires the state's proactive policy towards diaspora engagement to fully leverage the perceived potential of [in turn, also perceived] diaspora networks. 
To repeat, countries do not get to choose their diasporas. On the contrary, diaspora networks (as inefficient and informal as they can be) do get to choose to or not to connect with what they decide to view as their ancestral land. It is up to the diaspora to decide if the unique identity matters to maintain it within the diaspora networks.  If there is a lesson from history, it is that self-organizing diaspora networks are resilient only as much as are the institutional practices that a community is capable of developing and internalizing, spanning from cultural to business initiatives, and prolonged by the center's (i.e., today the home economy's) effective and inclusive engagement infrastructure. So, the emphasis on engaging diaspora networks in a meaningful economic development context is on the homeland.
————–
This article is based on revised excerpts from a chapter ​​by Gevorkyan, A. V. [Forthcoming]. Diaspora networks? In Sven Horak (ed) Informal Networks in International Business (Emerald Publishing). Available at SSRN.