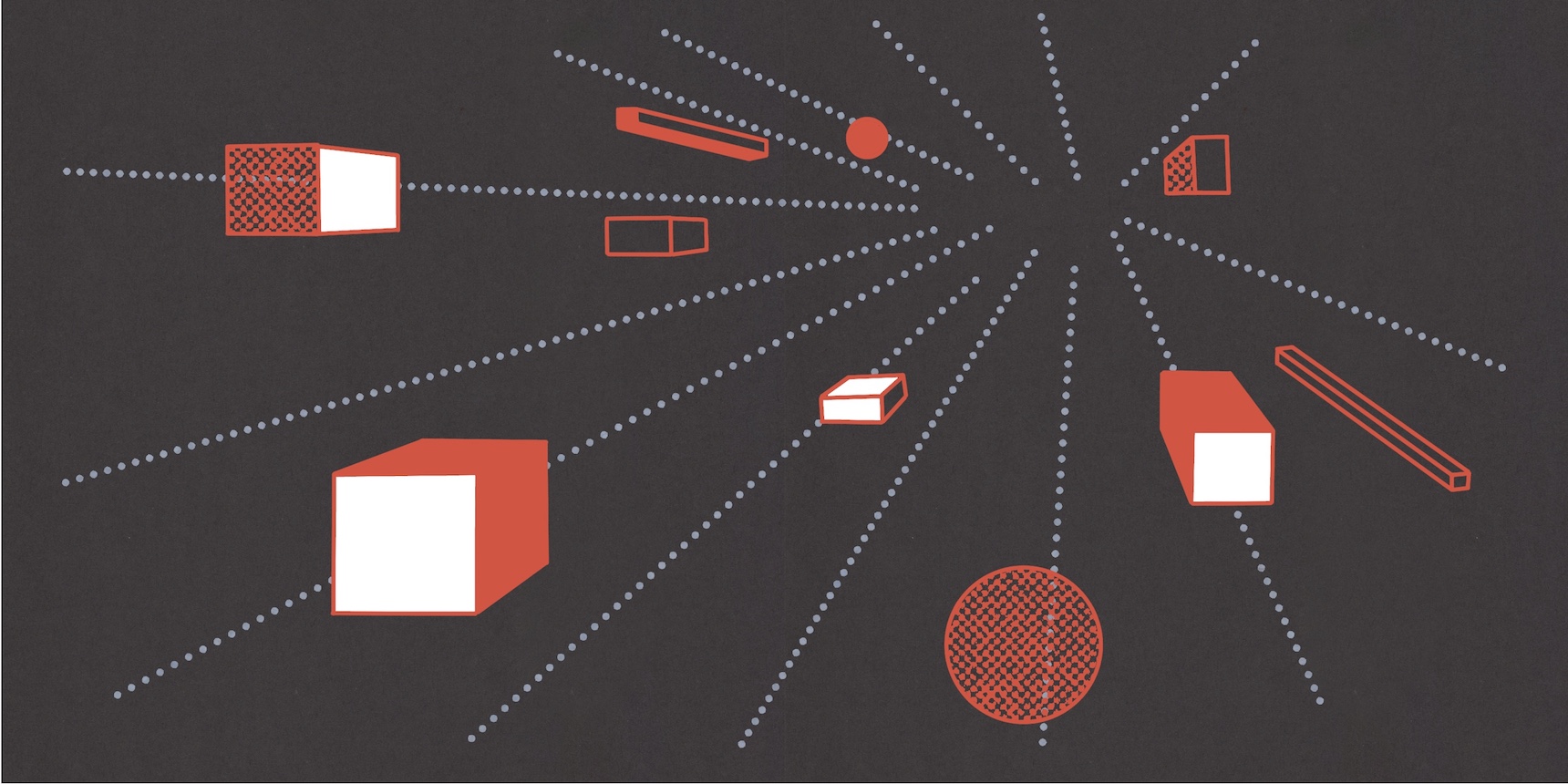 If the state of the global tech sector in 2022 could be described in one word, the word would be turbulent. 2021 was a year of incredible growth for tech, both in Armenia and the rest of the world. According to Crunchbase News, global venture investment reached a record $643 billion last year, with Armenia-founded start-ups raising more than $200 million. While the final numbers for venture capital investments in 2022 are not available yet, the trend through the first three quarters of the year show that investors were much more cautious in allocating capital over the last 12 months. The third quarter of 2022 alone saw $90 billion less in investments compared to the third quarter of 2021. 
Although the number of investments and total capital raised by Armenian start-ups doesn't compare to what we saw in 2021, several start-ups did announce new funding rounds. Among them was Softr, a no-code platform for building applications, which announced a $13.5 million Series A led by FirstMark. Blockchain company Layerswap, and stock photo distribution platform Wirestock, announced seed rounds of $2.5 million and $2.3 million respectively. Other notable investments include Zero Systems' $12 million Series A, Expper Technologies' seed round of $2 million, and EasyDMARC's $2.3 million seed round.
2022 also saw the entrance of new players in Armenia's venture capital ecosystem. BigStory VC and FormulaVC, both of which were launched earlier in 2021, announced their first wave of investments in early-stage Armenian start-ups. BigStory VC alone announced investments in ten start-ups, including Zoomerang, Mythrill, and BlueQubit. The entry of new early-stage venture capital funds, along with more established players such as SmartGate VC, continued to keep the early-stage ecosystem, particularly at the pre-seed stage, healthy and growing in the country. 
Despite the challenges in the market, the ICT component of Armenia's GDP saw year-over-year growth of nearly 32% in the first three quarters of 2022. 
The Arrival of Russian, Ukrainian and Belarusian Tech Professionals
Perhaps the biggest news story in Armenia's tech sector this year was the influx of Russian—and to a lesser extent Ukrainian and Belarusian—tech industry professionals to Armenia. The Russian invasion of Ukraine on February 24, 2022, followed by sanctions on Russia, led to a massive brain drain. Several large companies closed their offices in the country altogether. Others, fearing consequences such as not being able to receive new investments, moved most of their employees out of the country. Yerevan, with its growing tech ecosystem, along with being geographically close to Russia, was a natural choice for many looking to leave.
While the total number of Russians who have come and stayed in Armenia since the start of the invasion is unknown, Armen Ghazaryan, head of Armenia's migration service estimated the number to be around 40,000 during an October 2022 interview. That number reflects all Russians who have settled in Armenia since the start of the invasion, not just professionals from the tech industry.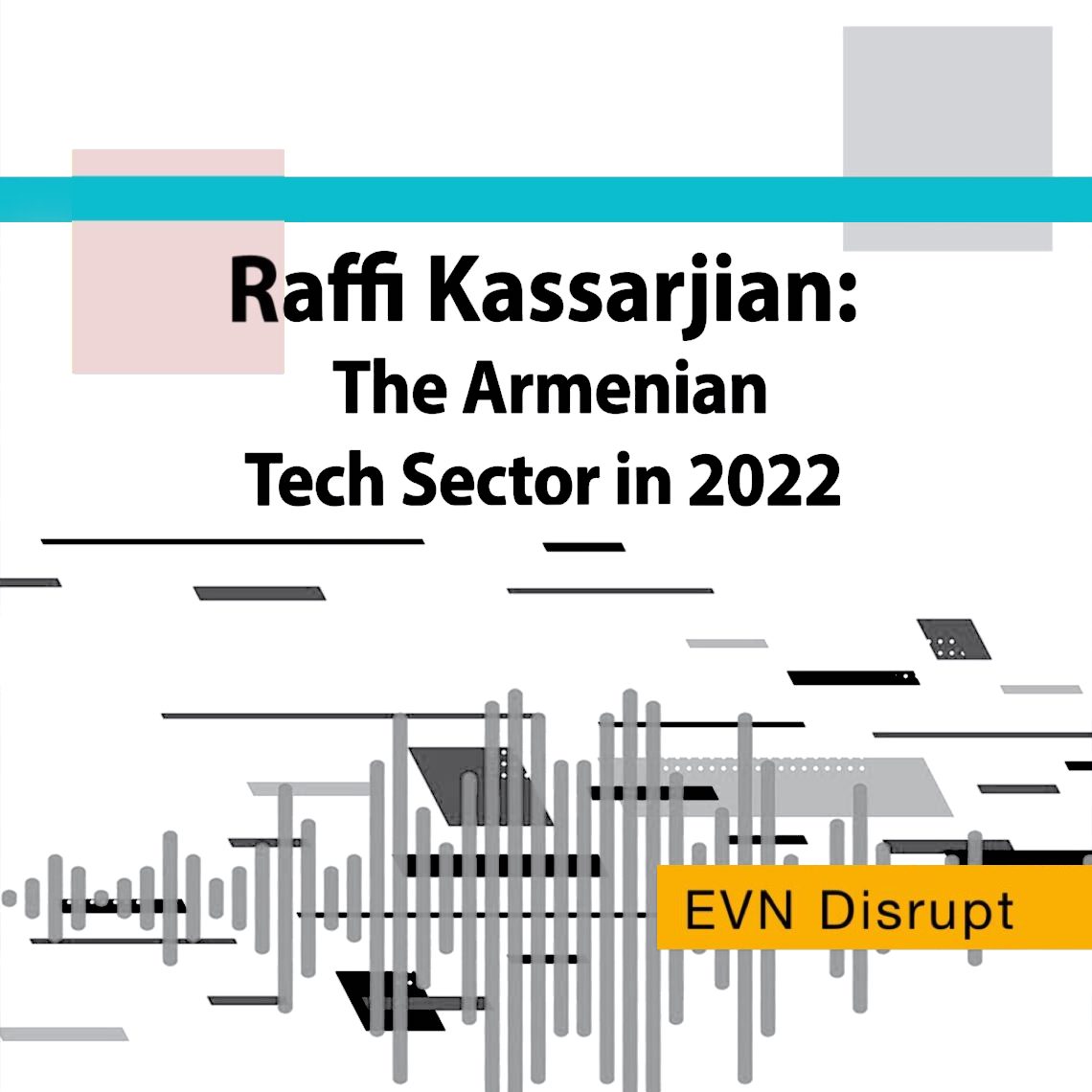 Raffi Kassarjian, CEO of Sensyan and advisor to the CEO of the Union of Advanced Technology Enterprises, joins us to recap the major events that took place in Armenia's tech sector over the last year. We spoke about the state of the global tech sector and how it relates to Armenia's context, particularly the slowdown of venture capital financing and how start-ups are thinking about their run rates. Raffi also shared his thoughts on the influx of Russian, Ukrainian and Belarusian tech talent to the country this year, and the arrival of several global tech companies. Lastly, we spoke about the impact of the appreciation of the Armenian dram and its impact on the industry.
In the early days of March, when the first large wave of Russians arrived in Armenia, the local tech community quickly organized events and online groups in an attempt to integrate the newly arriving tech professionals moving to the country. One telegram group set up to help answer questions for those relocating quickly reached tens of thousands of members. 
Several Russian companies have also opened offices, or expanded their current presence in the country. One notable example is Miro, an online whiteboard tool which was valued at $17.5 billion after closing their $400 million Series C round. Yandex, the Russian tech giant also opened a new office in Armenia earlier this year. It can be assumed that most of the workforce of these offices are relocated Russians, but their presence will create new employment opportunities in the future for Armenian tech sector workers as well. 
The long-term impact of the arrival of Russian, Ukrainian and Belarusian tech professionals to Armenia remains to be known. In March, during the early phases of welcoming them to the country, some hoped that the newly arriving tech professionals would join local companies. This largely has not happened, although some start-ups have been able to find candidates for positions that were previously difficult to find in the country, such as engineering managers. Many who came to Armenia later found opportunities to immigrate to other countries in Europe and North America. Some are here working remotely for global companies, and others are working for the Armenia branch of their employers.
NVIDIA Comes to Armenia 
In April, Hakob Arshakyan, the former Minister of High Tech, and current Deputy Speaker of Armenia's National Assembly, announced that NVIDIA would be establishing a research center in Armenia. Their presence in Armenia will be led by American-Armenian Rev Lebaredian, the Vice President of Omniverse and Simulation Technology. In an interview to CivilNet, Lebaredian mentioned that plans to expand NVIDIA to Armenia were in the works since 2018, when he visited the country and met with government officials including Prime Minister Nikol Pashinyan, and the Minister of High Tech. "It was actually pretty close to happening, but we had world events and COVID and all of that put it on hold," said Lebaredian. While plans to open NVIDIA's office in Armenia may not have been directly linked to the influx of Russian engineers, many employees from NVIDIA's Russia location did relocate to the Yerevan office. 
NVIDIA has led the way in several important technologies over the last few decades, most notably graphic processing units (GPUs), which have seen major demand in recent years due to their importance in several new technologies, especially machine learning. NVIDIA is often classified as "big tech", a term used to refer to the largest technology companies in the world. Other large tech companies with presence in Armenia include Adobe and Synopsys. NVIDIA's expansion to Armenia may pave the path for other companies of its caliber to also come to the country. "I think many of the really big ones [companies] are reluctant to come until somebody does it. My hope is that by us coming we're signaling to the rest of them that this is a place to do business," Lebaredian said in the same interview given to CivilNet. 
Technology Advancements in 2022
Globally, the technological advancement that grabbed the most headlines in 2022 was generative AI. OpenAI, a research-focused machine learning company in San Francisco, released two significant  models this year. The first was DALL-E 2, an improved version of their DALL-E model that was released last year, which is able to generate images based on "prompts", a description the user gives the model of what it would like the image to be. An example of a prompt could be "paint a picture of New York City in the style of Martiros Saryan." Other prominent generative art models also exist such as Stable Diffusion and Imagen. 
Generative AI technology is not limited to art, however. Text generation has also been a hot area of research in machine learning over the last few years, thanks in part to large language models (LLMs). LLMs are machine learning models that are trained to work with text data. They can be used to extract information from a large text corpus, or generate text based on a prompt they are given. Earlier this month, OpenAI also released a research demo called ChatGPT. Given a prompt, the model is able to generate a response, including answering questions, writing entire essays, generating blog posts, and even writing code.
Armenian unicorn Picsart was quick to integrate generative AI technologies into their suite of tools earlier this year. Along with a text-to-photo generation tool, their new features include being able to add backgrounds and replacing objects in images. Picsart also introduced "AI Avatar", a feature that generates an avatar of the user based on an image they provide. 
In the text generation space, American-Armenian entrepreneur Paul Yacoubian co-founded Copy.ai, a service that uses artificial intelligence to generate blog posts, marketing copy, social media posts, etc. The company has raised $13.9 million to date and is based in Memphis, Tennessee. 
In 2023, we can expect to see more companies being built around these technologies. Ultimately, technologies such as generative AI, and other breakthroughs that have yet to be made, will be what pulls tech out of the current slump it is in. Boom-and-bust cycles are a recurring phenomenon in the tech sector. While challenges the industry, as well as the global economy, are currently facing shouldn't be downplayed, it should be noted that it is often during the downturns when innovative companies are founded.