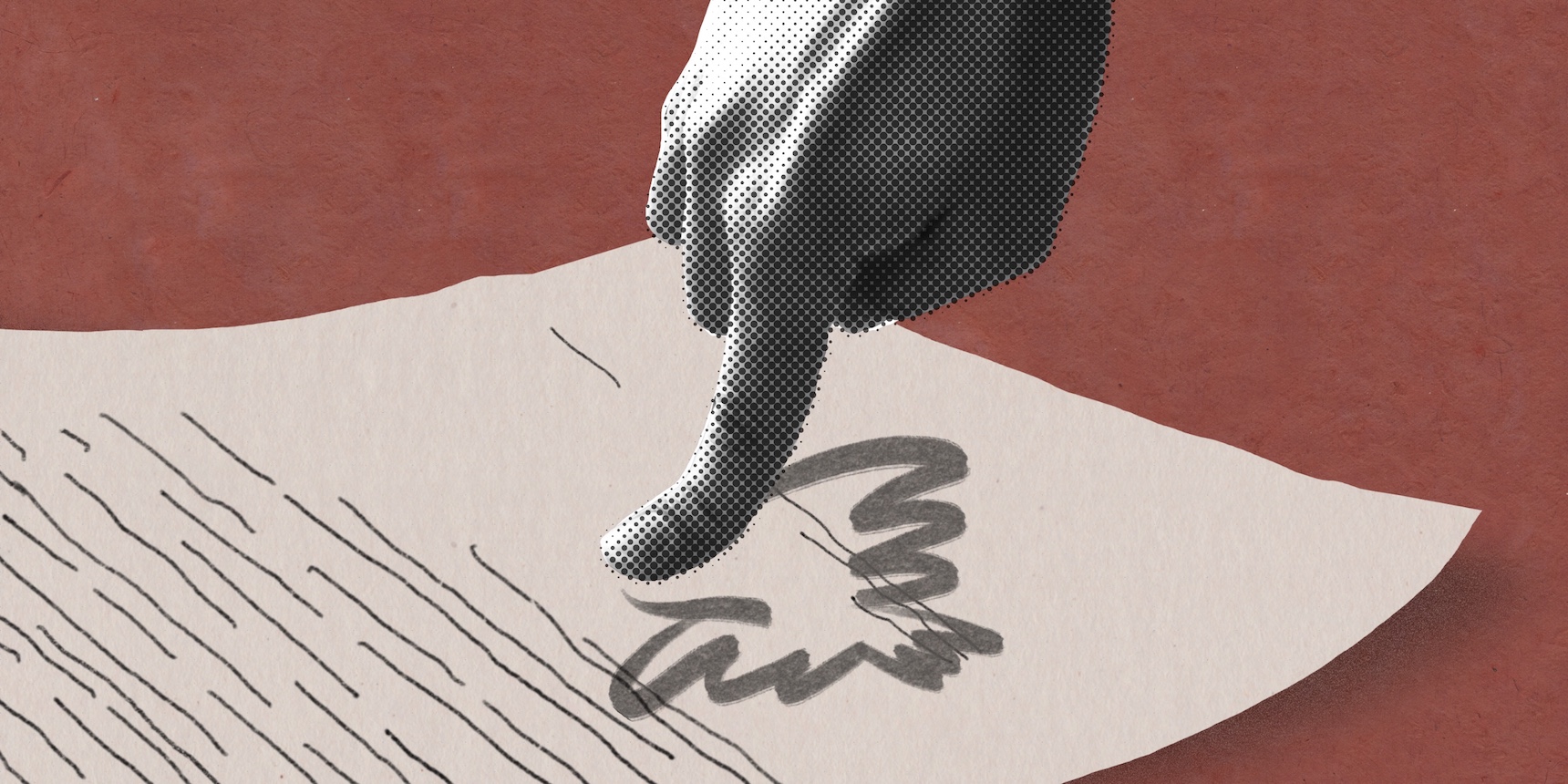 The Azerbaijani dictator is a man who doesn't keep his promises. But top Armenian officials say there is no other choice at the moment.
After weeks of bloody war, the 2020 ceasefire statement that brought the 44-day war over Nagorno-Karabakh to an end enshrined the reality of the situation on the ground — Azerbaijan had won, and Armenians living both in Artsakh and in Armenia had to come to terms with their defeat. But the tripartite deal brokered by Russia was far from the last word on the matter.
Despite taking swathes of territory in the region, Azerbaijan has still not achieved its ultimate goal of gaining control over the entirety of Nagorno-Karabakh, which it continues to insist is necessary for any kind of negotiated peace. But, given Karabakh Armenians' credible fear that rule from Baku means death or exile, is such a peace possible without forcing their exodus?
The 2020 ceasefire statement stipulated that the status of the Republic of Nagorno-Karabakh was left to be decided through talks, but neither Azerbaijan nor Armenia are able to give each other the concessions the other demands. For Baku, nothing short of total capitulation is acceptable, while Yerevan simply cannot commit to any deal that would open up the risk of ethnic cleansing — a risk that international genocide experts warn is very real.
Highway to Hell
For its part, Armenia has fulfilled nearly all its obligations under the ceasefire agreement, including handing over districts formerly under its control like Aghdam and Kelbajar (Karvachar), and repatriating all Azerbaijani POWs to Azerbaijan. It has also given up control of the Lachin Corridor to Russian peacekeeping forces. Armenia has also refrained from advancing military positions or initiating hostilities, according to Moscow's monitoring mission and other foreign observers.
The only point in the agreement Armenia is yet to fulfill is to "guarantee the security of transport connections" between Azerbaijan and its exclave of Nakhichevan. However, Azerbaijan has imposed its interpretation of this as giving it the right to set up a "corridor" over which Armenia would have no sovereign control –– something Yerevan has rejected. The stalemate has derailed further talks, with Baku refusing to budge.
In contrast, Azerbaijan has not upheld its side of the bargain, violating the ceasefire agreement in Nagorno-Karabakh, attacking Armenia, continuing to keep Armenian POWs, moving military positions forward in Nagorno-Karabakh as well as inside the Republic of Armenia, and blockading the Lachin Corridor.
Azerbaijani President Ilham Aliyev is demanding further concessions from Armenia that were not included in the agreement. This includes installing a checkpoint manned by Azerbaijani troops on the Lachin Corridor, as well as the complete disarmament of the Artsakh Defense Army — which Baku claims is an extension of the conventional forces of the Republic of Armenia that Yerevan has already withdrawn. For local Armenians, they are the last line of defense against a hostile power that seeks to subjugate them. 
Azerbaijan's definition of "peace" is conditional on Armenia acquiescing on each of these fronts, even as they are arbitrary and would require the total capitulation of both the Karabakh Armenians and the Republic of Armenia.
Do or Die
Not able to achieve these concessions, Aliyev has been broadening Azerbaijan's territorial claims to the Republic of Armenia, which he often refers to as "Western Azerbaijan." On March 19, 2023, Aliyev threatened Armenia, tweeting: "There is one condition for them to live comfortably on an area of 29,000 square kilometers – Armenia must accept our conditions." 
The international community has turned a blind eye to the bellicose rhetoric and continued to engage with Aliyev as though he were an aggrieved party acting in good faith. This has only emboldened the attack lines coming out of Baku.
Then, on March 30, 2023, the Armenian National Security Service reported that Azerbaijani troops had entered Armenian territory, pushing up to 300 meters inside the border. They began carrying out engineering work, reportedly in five different locations. Armenia chose not to oppose the move to avoid escalation.
Aliyev continues to cultivate an image abroad of being a peace-seeker, which many international actors have embraced, while playing the fiery strongman dressed in military fatigues back home.
In August 2022, European Council President Charles Michel thanked both Aliyev and Armenian Prime Minister Nikol Pashinyan for "open and productive" exchanges and noted that, "quite a few steps have been taken to take forward the agreements reached during our last meeting" in April. Azerbaijan attacked the Republic of Armenia two weeks later.
Azerbaijan has repeatedly accused Armenia of stalling negotiations, attempting to give the impression that Armenians are obstructing peace. Then, in November 2022, Aliyev canceled a scheduled talk, saying the inclusion of French President Emmanuel Macron was a red line. Aliyev considers negotiations involving any power that would limit his maximalist options unacceptable.
To the Winner, the Spoils
As the winning party, Azerbaijan, which is also more powerful politically, militarily and economically, has more bargaining power and can exert more influence over the terms of peace. But this cannot also mean that Armenia and Karabakh Armenians, as the losing parties, cannot or should not have a voice in the peace process at all. 
In conflicts, the international community and mediators often aim to ensure that all parties, including losing parties, have a role in shaping the peace terms. This is based on the principle of addressing the root causes of the conflict in order to achieve a sustainable and lasting peace. According to Armenians, the root cause of the modern conflict is the security of Armenians in relation to Baku.
Currently, Azerbaijan's idea of "peace" involves subjugating the Karabakh Armenian population, which will effectively force them to leave. This amounts to ethnic cleansing, and it will occur unless the international community takes action. The fact that the international community is not taking this seriously is concerning.
Azerbaijani officials publicly deny that a takeover will result in ethnic cleansing, despite Armenian concerns. They assure the international community that Karabakh Armenians will be "citizens of Azerbaijan," implying that they will be protected. However, recent history shows that an Azerbaijani passport does not shield citizens from violence at the hands of their own state.
Minority rights and public expressions of minorities' identities in Azerbaijan are suppressed and minority groups have no means to organize independently or advocate for their interests.  While there are negligible numbers of Armenians in Azerbaijan, Armenians as a group are targeted and demonized in Azerbaijani public discourse, official rhetoric, and in social and cultural spheres. Azerbaijani officials engage in such racist and hateful rhetoric against Armenians, that the ICJ has ordered them to stop. Nevertheless, anti-Armenian sentiment persists, with Azerbaijan's parliament referring to the European Armenian diaspora in March 2023 as a "cancerous tumor".
Karabakh Armenians have resisted Azerbaijani rule for decades and have effectively governed themselves autonomously throughout the post-Soviet period. This is precisely due to their fear of anti-Armenian persecution and discrimination. Where Azerbaijan has taken territory, it has systematically erased Armenian heritage and historical presence, as documented by Caucasus Heritage Watch. 
Ethnic Cleansing
To date, no major international actor has addressed the potential fate of the Armenians of Karabakh if they were forcibly integrated into a state that has shown a desire to eliminate them.
That is why a senior Armenian official, who has been involved in bilateral talks since 2020,  speaking on condition of anonymity, tells me that Armenian diplomatic efforts are focused on keeping the negotiation process alive. "Azerbaijan complains that we are using all negotiation platforms, including the Minsk Group, the U.S., and Moscow. We know they are not a good faith partner, but we also know that there are no other options. We are trying to restore negotiations however we can, even if that means pursuing negotiations through the U.S., EU, and Moscow simultaneously," they said.
On March 13 and again on March 27, Azerbaijan extended invitations to Nagorno-Karabakh officials for negotiations in Baku. However, these invitations were rejected by the Karabakh officials. Tigran Grigoryan, president of the Regional Center for Democracy and Security, believes that the purpose of the invitation is political. 
"They want to demonstrate that negotiations are a domestic process –– that negotiations can be held without international involvement. This means that their agenda for talks is integration," he says. 
Grigoryan explains that the invitation to Baku has another purpose: a pretext for another possible escalation. "They want to show that the Karabakh side is uncooperative and that Azerbaijan is ready to talk but the Armenians are not. Azerbaijan aims to impose its integration agenda on Nagorno-Karabakh and Armenia, and is willing to use military force to achieve this goal. A month ago, Azerbaijan issued an ultimatum, stating 'either accept this integration process or we will escalate on the ground,' and it has been escalating the situation since then. And Stepanakert cannot accept this proposal because it would mean that negotiations are about integration into Azerbaijan," he says.
​​"Stepanakert asserts its willingness to discuss technical and infrastructure matters with Baku," Grigoryan says. "However, it believes that political issues should be resolved through an international mechanism that can provide guarantees for the continuation of the peace process if a treaty is signed between Azerbaijan and Armenia." 
Broken Promises
The same Armenian official says the prevailing thinking inside the government is that the Armenian side must negotiate with Aliyev, despite knowing whatever is agreed might not hold for long. "Even though we know that he will not uphold his commitments, we must persist with the process as there is currently no viable alternative," the official stated.
"The most important thing is finding mechanisms that can extend talks and restrain Aliyev. We know that when Aliyev doesn't get what he wants, he resorts to force, as he did when he took territory near Jermuk in Armenia after not getting his way. He also closed the Lachin Corridor to push for another meeting. He is using force and blackmail. It's crucial to establish a mechanism to prevent him from doing so in the future," the official added.
The ceasefire that ended, or perhaps only paused, the 2020 war envisioned Armenian and Azerbaijani diplomats sitting down to negotiate a future for the region. Baku might accuse Armenia of stalling, but it knows well that Yerevan can't give Aliyev what he really wants — a Nagorno-Karabakh without Armenians.