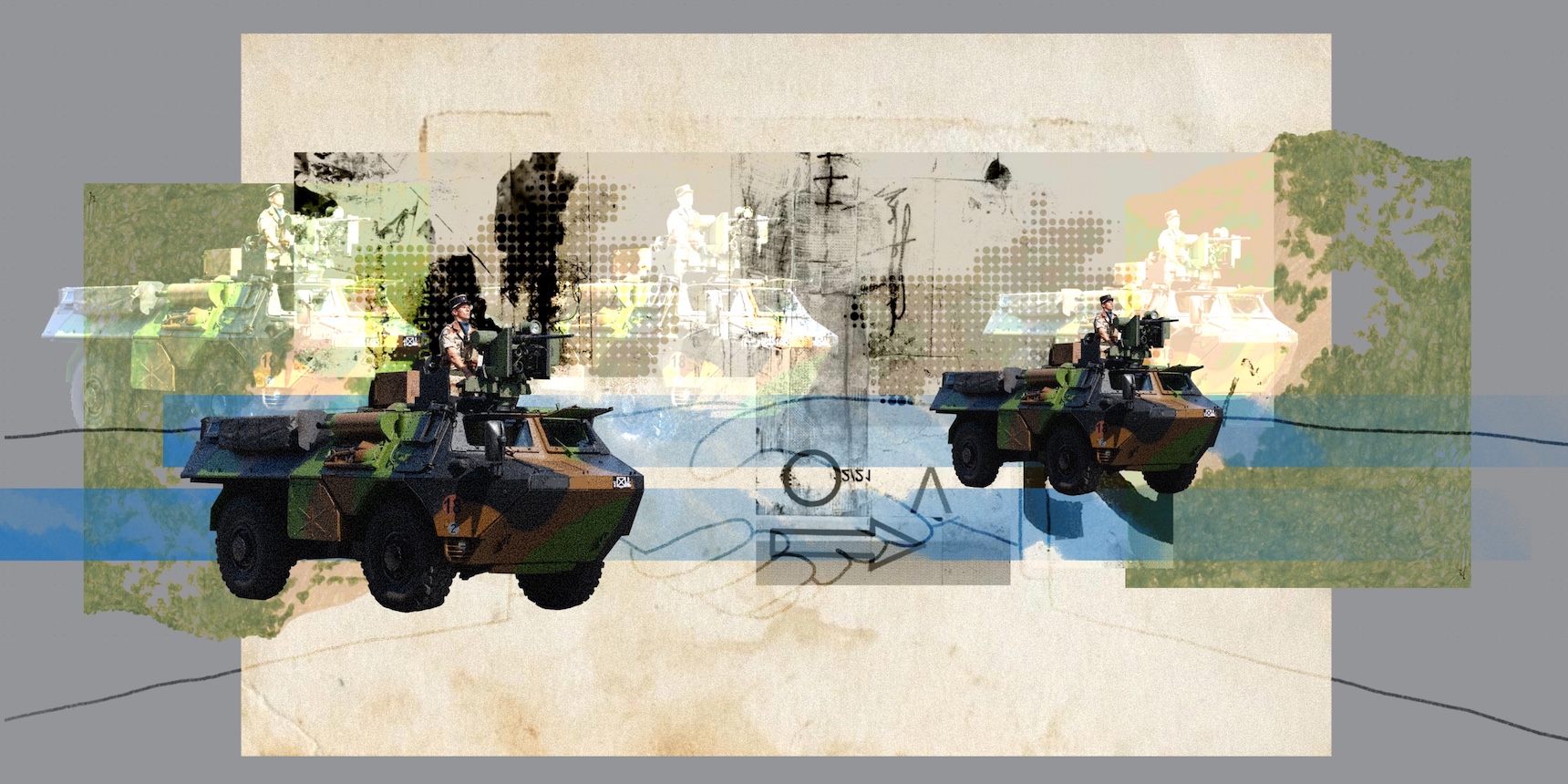 The military balance between Armenia and Azerbaijan has tilted heavily in the latter's favor and has only intensified due to consistent military supplies from Israel and Turkey. Armenian military capabilities suffered significant losses in the 2020 Artsakh War and the September 2023 Azerbaijani attack and takeover of Nagorno-Karabakh.
Meanwhile, Armenia has faced significant challenges in arms procurement in recent years. Russia, its primary source of arms for three decades, no longer supplies Armenia with weapons and has little interest in aiding Armenia in this regard. Consequently, Armenia is actively seeking alternative sources for military support, with India and France emerging as key partners.
This article looks into the timeline of defense cooperation between Armenia and France. The Azerbaijani attacks on Armenian territory in May 2021 and September 2022 can be considered turning points. The first opened the door for France's security cooperation with Armenia, while the second significantly intensified it and kick-started a process that was finalized with the signing of the first defense deal, announced on October 23. 
Timeline of Events
Turning Point: May 12, 2021: Azerbaijan carried out incursions into Armenian territory in several directions, capturing strategic heights.
July 23, 2021: In an interview with Azatutyun (RFE/RL), Jonathan Lacôte, the French Ambassador to Armenia at the time, said that France is "willing to examine" the Armenian government's requests relating to defense, but added that France's priority is to facilitate a peaceful resolution of the Nagorno-Karabakh conflict, and reminded that France and Armenia are not part of the same military alliance. He reiterated the same points in a July 28 press conference.
February 16, 2022: Armenian Defense Minister Suren Papikyan met with French Ambassador Anne Louyot and France's Tbilisi-based military attaché Lieutenant Colonel Frédéric Campos to discuss bilateral defense cooperation.
April 2, 2022: Armenia's Security Council Secretary Armen Grigoryan met with a delegation from the DGA (Direction générale de l'armement), France's weapons procurement agency, headed by Lieutenant Colonel Marie-Agnes Picard-Chessel. They discussed "possible bilateral cooperation in the field of army reforms" and "stressed the importance of further cooperation in military education."
June 13–14, 2022: Armenia's Deputy Defense Minister Karen Brutyan participated in the Eurosator 2022 arms exhibition in Paris and met with French Defense Minister Sébastien Lecornu to discuss defense ties.
June 28–29, 2022: Armenia's Security Council Secretary Armen Grigoryan visited Paris, where he discussed security cooperation with the French Defense Minister's diplomatic adviser Vincent Braconier, presidential diplomatic Adviser Isabelle Dumont, and Foreign Ministry official Frederic Mondoloni.
Azerbaijani Attack: September 13–14, 2022: Azerbaijan carried out an invasion of Armenian territory; 221 Armenian servicemen and three civilians were killed. Azerbaijan captured around 140 sq.km.
September 27, 2022: Armenian Defense Minister Papikyan met with his French counterpart Lecornu in Paris. An agreement was reached to send a French delegation to Armenia to "assess the situation" on the ground. The meeting kick-started the process of an arms deal and wider defense cooperation that was finalized and announced a year later.
October 10, 2022: Armenian Defense Minister Papikyan met with French presidential adviser Isabelle Dumont in Yerevan to discuss the progress of agreements reached on September 27.
October 27, 2022: In Yerevan, a visiting French delegation headed by Defense Ministry official Guillaume Olangier met with Armenian Defense Minister Papikyan, Security Council Secretary Armen Grigoryan, and Minister of High-tech Industry Robert Khachatryan. They discussed the means to bolster the military partnership and reaffirmed France's intention to appoint a permanent military attaché in Yerevan.
November 28, 2022: Armenia's Security Council Secretary Armen Grigoryan visited Paris, where he met with presidential advisor Isabelle Dumont, MFA official Frederic Mondoloni, and Vice Admiral Christophe Luca, Defense Ministry's deputy director of international relations and strategic planning. They expressed satisfaction with the dynamics in bilateral relations.
April 24, 2023: French Senator Gilbert-Luc Devinaz, chair of the France-Armenia Friendship Group, told reporters in Armenia: "What the EU is doing through its monitoring mission is good, but we must allow Armenia to ensure the security of its borders, meaning, we must help Armenia arm itself."
April 28, 2023: In a visit to Armenia, French Foreign Minister Catherine Colonna told Armenpress that the establishment of a defense mission in the French Embassy in Armenia "must enable us to deepen bilateral cooperation in this key area as well."
May 24, 2023: Armenian Defense Minister Papikyan met with French Ambassador Anne Louyot to discuss defense cooperation. The French embassy said they discussed a "number of issues related to bilateral Armenian-French cooperation in the field of defensive capabilities."
June 18–19, 2023: Armenian Defense Minister Papikyan visited France. He attended the Paris Air Show and visited the pavilions of French defense industry companies and met with their leaders. Papikyan met with Christian Cambon, the Chair of the Foreign and Defense Committee of the French Senate to discuss defense cooperation. Cambon stated that "France must help Armenia to defend and protect itself." Papikyan also met with his French counterpart Lecornu to discuss the progress of agreements reached last September. Lecornu stated: "[It was an] honor to receive Papikyan to keep friendship and the defense relationship between France and Armenia alive."
July 13, 2023: After meeting with Armenian parliament speaker Alen Simonyan, President of the French Senate Gérard Larcher called for the "acceleration of the delivery of defensive weapons by France to Armenia to ensure its security."
July 19, 2023: French Ambassador to Armenia Anne Louyot told Armenpress: "There's been significant progress in our bilateral relations in the past two years, thanks to the commitment of the two governments. I am especially glad that we opened the defense mission in the embassy, aimed at deepening defense cooperation."
August 9, 2023: Armenian Defense Minister Papikyan met with newly-appointed French Ambassador Olivier Decottignies and the newly-appointed military attaché Lieutenant Colonel Arnaud Helly to discuss defense cooperation.
Azerbaijani Attack: September 19-20, 2023: Azerbaijan attacks Nagorno-Karabakh (Artsakh). Almost the entire population of over 100,000 was forcibly displaced to Armenia within several days.
October 1, 2023: In an interview with Franceinfo, French Defense Minister Lecornu was asked whether France can intervene militarily to preserve the territorial integrity of Armenia, to which he replied: "I do not believe so. It is, of course, up to the President of the Republic and the Commander-in-Chief of the Armed Forces to answer that question. In any case, looking at the requests that come from Armenia so that it can defend itself is something we are doing."
Lecornu added that President Macron has stated that "integrity, sovereignty, and the protection of the Armenian population are an absolute objective for us." He added: "We have opened a defense mission in Armenia, which did not exist until now and allows us to have daily dialogue with the Armenian army and Armenian authorities, especially to study and examine their needs, particularly in terms of defense and protection."
October 3, 2023: At a joint press briefing with her Armenian counterpart in Yerevan, French Foreign Minister Catherine Colonna announced publicly, for the first time, that France agreed to "conclude future contracts with Armenia for the delivery of military equipment to ensure its defense."
When asked to elaborate, she said there are things that were "already agreed upon" and "are currently in progress" and there is a second category of things that the sides are "now considering doing." She noted that the countries are "acting responsibly in this field, on both sides, and with no intention of escalation."
Colonna also said that she had asked EU foreign policy chief Josep Borrell to include Armenia in the beneficiaries of the European Peace Facility (EPF) along with Moldova, which she said "faces the same type of threats and attempts at destabilization." (The idea of EU arms supplies through the EPF was publicly floated by ex-NATO chief Rasmussen during his visit to Armenia in March 2023. In June, Armenia's parliament speaker Simonyan said that Armenia's request had been rejected.)
October 4, 2023: Armen Khachatryan, Deputy Chair of the Defense Committee of Armenia's parliament, told Azatutyun that Armenia has not yet received weapons from France, but will negotiate on defensive weapons, namely air defense systems, and training of Armenian officers in French academies. The French embassy in Yerevan told Azatutyun that the defense mission within the embassy is "fully operational."
October 9, 2023: In an interview with Ouest-France, French Foreign Minister Colonna said France will be "responsive to Armenia's expressed defensive needs to better ensure its protection."
October 11, 2023: French Defense Minister Lecornu told the Senate that France's military attaché in Yerevan is an "experienced lieutenant colonel" and that he had established a "relationship of trust" with his Armenian counterpart Papikyan. Lecornu noted that Macron has "clearly established that our defense agenda could revolve around arms sales" but added that "some weapons can be strictly defensive and, above all, serve to protect lives and ensure security." Lecornu announced that he will be in contact next week with Papikyan to "finalize operational and concrete measures." He declared: "France is committed to Armenia."
October 21, 2023: In an interview with Le Parisien, French Defense Minister Lecornu stated: "It is essential to enable Armenia to protect its civilian population and ensure the defense of its borders. Tomorrow, we will formalize Armenia's acquisition of a certain number of weapons from French industries, including the signing of a contract that will enable the country to protect its airspace."
October 22–24, 2023: Armenian Defense Minister Papikyan visited France upon his French counterpart Lecornu's invitation. They held a meeting to discuss progress of agreements reached in September 2022 and June 2023. The Armenian Defense Ministry said Papikyan and Lecornu outlined new opportunities for the development of cooperation, including acquisition of defensive systems, military education, training, exchange of experience. They also expressed readiness to further develop ties.
At a joint press conference on October 23, Lecornu announced the first weapons sales to Armenia, namely, of three Ground Master 200 (GM200) radars produced by Thales, and binoculars and sensors from Safran. Armenia also signed a letter of intent with MBDA for an unspecified number of Mistral short-range air defense (SHORAD) missile systems. (According to the French defense website Opex360, it is specifically about Mistral 3 missiles, the most recent variant.)
Lecornu noted that France extensively uses the radars and argued that they are "among the best on the market." He said France is offering Armenia a "comprehensive solution" by providing the means to detect and intercept incoming threats from the air. He stressed that "there is no harm in defending your skies, and no one would view it with suspicion" because these weapons are "only useful when you are under attack."
Lecornu reminded that the two countries are not in the same military and political alliances and their relationship is based on the principle that Armenia must be able to defend itself and its population. "Everything we undertake is exclusively on the defensive front," he stressed.
He outlined three areas of cooperation, with defensive weapons being one. The other two are supporting military reforms and enhancing defense capabilities and training.
Lecornu used the phrase "strategic intimacy" (intimité stratégique) twice to refer to the French-Armenian defense ties. He stressed the importance of the defense mission in the French embassy in Yerevan and announced that France is appointing a military officer to serve as an advisor and consultant in Armenia's efforts to reform its military. It includes the reception of Armenian cadets at French military schools, including Saint-Cyr Coëtquidan and the National Active Non-Commissioned Officers School (École Nationale des Sous-Officiers d'Active, ENSOA).
He also announced France's help in providing expertise to improve Armenia's capabilities in infantry combat through operational training missions to Armenia, which he described as a "major advance in our collaboration" as "French military personnel will travel to Armenia to conduct these training sessions," including in mountain warfare and precision shooting. Lecornu further noted that France will help Armenia audit its anti-aircraft defense needs.
During his visit to France, Papikyan also held meetings to discuss defense ties with parliamentarians and Senators. 
November 2, 2023: In an interview with CivilNet, French Ambassador Olivier Decottignies stressed that defense cooperation with Armenia is France's "sovereign decision" and emphasized that it "breaks a taboo" as France became the first NATO country to have an "open and confident" defense cooperation with Armenia. He said it is a "signal to the regional environment" and to France's NATO partners.
When asked about working in tandem with the U.S., Decottignies noted that "there's a common understanding between France, the United States and a large number of countries that there is concern and strong support for Armenia's territorial integrity and sovereignty." He insisted that the cooperation is long-term as evidenced by the cooperation between military academies, but argued that Armenia cannot rely solely on France, which he called a "credible partner". France, he said, supports Armenia's efforts to have diverse defense partners.
November 12, 2023: Azerbaijani government-linked media outlets like Caliber and Haqqin reported that French military equipment, namely Bastion armored personnel carriers (APCs), is being delivered to Armenia via Georgia. The vehicles, numbering around two dozen in the photos posted online, were reportedly shipped to the Black Sea port of Poti along with spare parts by its manufacturer, Arquus, and were heading to Armenia. Caliber alleged that for a "long time, Georgia refused to transit French arms to Armenia," but has now apparently given the go-ahead. 
The reports have been tacitly confirmed by Armenia's Security Council Secretary Armen Grigoryan and Georgia's Foreign Minister Ilia Darchiashvili, as well as by the Dutch company operating the Poti port, APM Terminals. Security expert and EVN Report contributor Nerses Kopalyan wrote that Georgia held the shipment at the Poti port for two months, but finally agreed under French pressure. He also noted that the photos show only a portion of the shipment.
November 13, 2023: Following an EU Foreign Affairs Council meeting, France's Foreign Minister Catherine Colonna stated that besides strengthening the EU monitoring mission in Armenia, "there should be support for Armenia" through the European Peace Facility (EPF). Following the meeting, EU's foreign policy chief Josep Borrell confirmed that the EU will "explore possible support to Armenia" under the EPF. It would entail financial aid for military equipment, which the official readout specified would be "non-lethal" (i.e. defensive).
Analysis
While some in Armenia may view France as an ally, no official alliance exists—at least not yet. As noted above, Defense Minister Lecornu himself used the phrase "strategic intimacy"  to describe the ties. In recent times, this phrase has been used by Macron and Lecornu to describe France's partnership with India, Indonesia and Thailand, among others. Macron has also called for building "strategic intimacy" with all European (including non-EU) states in his vision of European "strategic autonomy".
The timing of France's decision to announce the first arms deal coincided with the widespread fears of a potential Azerbaijani attack on Armenia following the former's violent takeover of Nagorno-Karabakh (Artsakh) and the forced displacement of the entire population of more than 100,000.
It also came despite the fact that the two countries remain in opposing military blocs, something that French officials have publicly reminded and Azerbaijani propagandists have regularly exploited. But Armenia has de facto "frozen" its membership in the CSTO by repeatedly refusing participation in military exercises, having recalled its representative to the CSTO (and not appointed a replacement so far) and persistently criticized the CSTO for its inaction since September 2022. This likely contributed to France's decision to finally greenlight the much-anticipated weapons sales to Armenia.
In the aftermath of the announcement of the weapons deal on October 23, 2023 Le Monde, a leading French newspaper, characterized it as "unprecedented military cooperation." As Ambassador Decottignies noted in his recent interview, France's defense partnership with Armenia will contribute to more Western states, big or small, to be more willing to deepen security cooperation with Armenia.
Rumors and Misinformation
With the rise in public perception of France as a potential replacement for Russia as Armenia's primary ally, there has been much speculation both within and outside Armenia about alleged covert arms supplies to Armenia from France before the announcement of October 23, 2023.
First, in mid-May 2023 an Azerbaijani Telegram channel claimed that France had supplied 50 armored personnel carriers (APCs) to Armenia citing a Ukrainian intelligence source. This was picked up by an Israeli outlet and later a French defense analyst, who mentioned the alleged delivery of 50 VAB MK3 APCs to Armenia. The latter's interview was reported in the Armenian media. After the reported shipment of Bastion armored vehicles via Georgia in November 2023, Ouest-France claimed that France "could also supply 50 VAB MK3 armored vehicles."
Also in May 2023, Armenia's Defense Minister Papikyan denied Azerbaijani claims that the Armenian military had used French drones with the help of French instructors in the fighting in the Sotk area. In June, Azerbaijani government-linked media claimed that India, with French approval and assistance, will deliver Trajan self-propelled guns to Armenia, which is the Indian analogue of the French CAESAR howitzers.
Azerbaijani Reactions
Naturally, Azerbaijan has repeatedly spoken out against the French-Armenian defense partnership. On October 4, 2023 Azerbaijan's Foreign Ministry stated in a statement that France's "efforts to supply Armenia with weaponry in every possible way and the instigation of [Armenia] for another aggression and military adventure by France are unacceptable" and will lead to "inevitable failure." On the same day, Azerbaijan pulled out of the long-planned five-way summit with the leaders of the EU, France, Germany, and Armenia at the European Political Community summit in Granada, Spain. Government-linked media named several reasons, including France's pro-Armenian statements and moves, including the Foreign Minister Colonna's visit to Yerevan, "military cooperation, statements about the provision of arms and ammunition."
In November, Azerbaijan's Foreign Ministry spokesperson strongly condemned the reported delivery of Bastion vehicles via Georgia. It warned that the transfer of military equipment to Armenia will reinforce its "destructive actions." It said France's steps "put under serious question the efforts for normalization of relations," destabilize the situation, and attest to "France's erroneous interests in the region." It said Armenia and France "should end armament and militarization policy in the region" and called on the international community to "refrain from delivering weapons and creating conditions for such a delivery to Armenia." 
Azerbaijani parliamentarian Vugar Bayramov stated that "Peace requires disarmament, not armament." Ironically, this came just days after Aliyev boasted about having "put an end to the illegal separatist regime in Karabakh and subsequently fully restored its sovereignty over its internationally recognized territory […] by use of force."

The collapse of Artsakh is the failure of preventive diplomacy, the end of the human-rights-based liberal world governance system and can embolden other autocratic states to use force against small entities claiming self-determination to subjugate or eliminate them in other parts of the world.
Read more

In the absence of political will to exert pressure on Baku to accept necessary preconditions for the security and fundamental rights of Nagorno-Karabakh Armenians, any calls for their return will only serve to legitimize and whitewash the ethnic cleansing that Azerbaijan carried out.
Read more