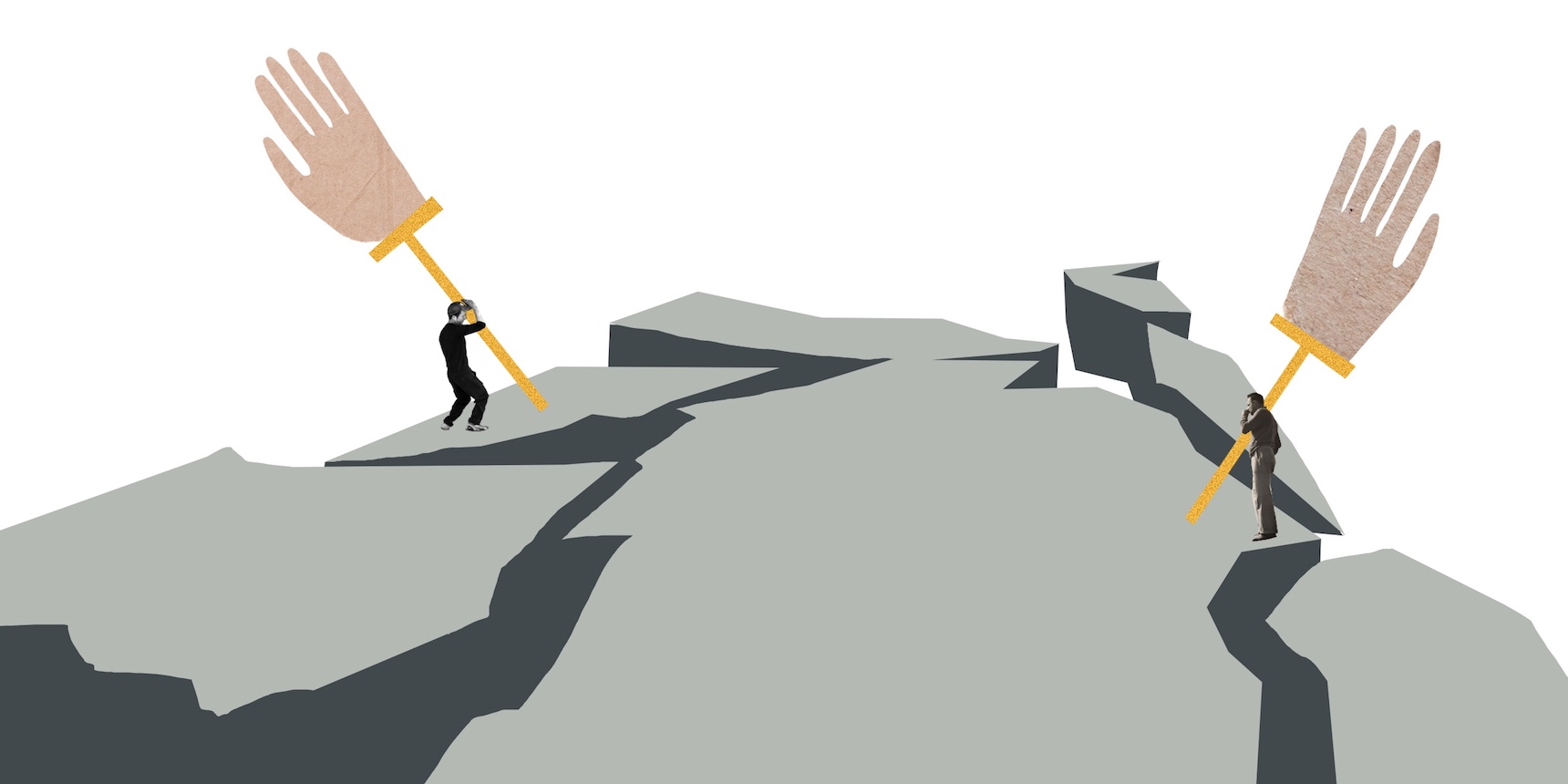 Armenian Prime Minister Nikol Pashinyan announced that the likelihood of repairing the strained relations between Armenia and Turkey is propitious. During a Q&A session in parliament on April 18, Pashinyan expressed optimism that there is now a significant opportunity to normalize relations between the two countries. This newfound hope stems from Armenia's response to two major earthquakes that struck southern and central Turkey on February 6, 2022. Armenia sent a small, 29-person search and rescue team (SAR) to one of the affected towns, Adiyaman, as well as humanitarian aid. Armenia's Foreign Minister Ararat Mirzoyan also visited the area where the Armenian SAR team was deployed.  
According to Pashinyan, the opportunity for improved relations has only grown stronger since Armenia extended a helping hand in response to the recent earthquake. Pashinyan noted that Armenia's response was guided by a sense of compassion and good neighborly values. He went on to say that Turkey's government and people have recognized and appreciated Armenia's actions in this regard.
Pashinyan stated that Turkey's decision to allow humanitarian aid to pass through the Margara Bridge is evidence that it believes in Armenia's sincerity. Based on these developments, Pashinyan is optimistic that this could be a turning point for normalization of relations.
Armenia's involvement in humanitarian relief efforts in Turkey after the earthquake interrupted the lull in the Armenia-Turkey talks following the Azerbaijani attack on Armenian territory on September 13-14, 2022. At the time, Turkey expressed support for Azerbaijan, once again, and accused Armenia of provoking the situation. 
Following the positive developments surrounding the earthquake relief efforts, an Armenia-Turkey football match was held in Yerevan on March 25, 2023. The match carried significant symbolic weight as it marked a renewed attempt to normalize relations between the two countries, after previous attempts had failed. The first-ever football match between the national teams of Armenia and Turkey in 2008 had marked the beginning of a process known as "Football Diplomacy." Initiated by then-Armenian President Serzh Sargsyan and Turkish President Abdullah Gul, the match was seen as a significant step towards improving relations between the two countries. President Gul led a delegation to attend the match with his Armenian counterpart. However, for the recent match, Turkish fans were not allowed to attend due to concerns over potential clashes. Instead, a small delegation headed by the Turkish sports minister represented the country. UEFA made the decision to exclude Turkish fans from the match.
A Chronology of the New Round of Talks 
The first signs of a change in relations between Armenia and Turkey began to appear in August-September 2021, when the leaders of both countries spoke of starting dialogue. At the end of August, Turkish President Recep Tayyip Erdogan announced that Turkey was prepared to normalize relations with Armenia based on "neighborliness and mutual recognition of territorial integrity." Erdogan emphasized that recent history should not be a reason for animosity and stated that Ankara had Baku's support to gradually normalize relations with Armenia. Armenia's Prime Minister Pashinyan responded positively to Erdogan's remarks, stating that Armenia saw an opportunity for talks on reopening Armenian-Turkish transportation routes. 
At the end of 2021, Armenia and Turkey appointed special envoys to lead the new round of talks between Yerevan and Ankara. Turkey selected career diplomat Serdar Kilic as its envoy and Armenia chose deputy parliament speaker Ruben Rubinyan for the role. 
In March 2022, Armenia's Foreign Minister Ararat Mirzoyan traveled to Turkey to participate in the Antalya Diplomacy Forum, where he also had a one-on-one meeting with his Turkish counterpart, Mevlut Cavusoglu. The latter called the meeting "extremely fruitful and constructive." 
On July 1, the leaders of Armenia and Turkey spoke over the phone for the first time. This was the first direct contact between leaders of Armenia and Turkey in over a decade. Later that year, on October 6, the leaders of the two countries met for the first time in person in Prague. 
Over the course of 2022, the special envoys of Armenia and Turkey held four rounds of talks. Following these meetings, it was decided to open the border for nationals of third-party countries and holders of diplomatic passports. They also agreed to begin air cargo transfers by the end of the year. 
On November 2, Armenian and Turkish delegations met on the border and discussed the technicalities of opening the border for third-country citizens and diplomatic passport holders, as well as arranging air cargo transfers between the two countries. Representatives from both sides were scheduled to meet on the border in September to discuss the implementation of the agreements, but the meeting was postponed due to Azerbaijan's attacks on Armenia. 
On April 11, Ruben Rubinyan told reporters that there was an agreement between Yerevan and Ankara to open the land border for third-country citizens and diplomatic passport holders at the beginning of this summer. Turkey's Foreign Minister Mevlut Cavusoglu also confirmed that steps are being taken to open the border. However, he emphasized that every step taken in normalizing relations with Armenia is being done after consultations with Azerbaijan. 
Earlier in April, the head of Armenia's State Revenue Committee Rostam Badasyan announced that the Armenian side is installing necessary infrastructure at the Armenian-Turkish checkpoint in Margara. This will ensure that, when the sides agree to open the border for third-country citizens and diplomatic passport holders, it will be ready. 
Are Prospects for Normalization Realistic?  
Since Armenia gained independence in 1991, attempts have been made to normalize relations between Armenia and Turkey. However, the process has had various degrees of activity and has always resulted in the same outcome: no diplomatic relations, a closed land border, and no official economic relations. This round of talks is different from previous attempts in some ways. Unlike the process that started in 2008, there is no third-party involved in facilitating the talks. Although the West (the United States and the EU) and Russia have expressed support for the normalization talks, none of them are directly involved in mediating. Additionally, Armenia and Turkey are focusing on discussing practical issues such as trade routes and borders, rather than broader historical reconciliation.
Despite recent events that may indicate progress in Armenian-Turkish dialogue and give Armenia's prime minister reason to be hopeful for a breakthrough, achieving such an outcome remains far from certain. 
Azerbaijan: The Main Spoiler
The Nagorno-Karabakh conflict and its impact on Armenia-Azerbaijan relations have remained a constant factor in the ongoing normalization process between Armenia and Turkey. While Azerbaijan managed to reclaim seven regions surrounding Nagorno-Karabakh and parts of the former Nagorno-Karabakh Autonomous Oblast following the 44-day war, Baku's declaration that the conflict has been resolved has not necessarily led to a smoother normalization process with Armenia. In fact, Azerbaijan's ongoing demands placed on Armenia have been derailing the Armenia-Azerbaijan normalization process. 
Although Armenia has repeatedly expressed its willingness to negotiate with Turkey without any preconditions, Turkey continues to tie the Armenian-Turkish talks with the Armenia-Azerbaijan conflict. Since the start of the new round of Turkish-Armenian negotiations in mid-2021, Ankara has openly acknowledged that it is coordinating the process with Azerbaijan. After every instance of Azerbaijani aggression against Armenia's sovereign territory (in May 2021, November 2021, and September 2022), Turkey warns Armenia "to refrain from provocation," indicating that establishing diplomatic relations and opening borders with Armenia depends on Yerevan's acceptance of Baku's demands. 
Political Scientist Arman Grigoryan has stated that the normalization of Armenian-Turkish relations is largely dependent on the normalization of Armenian-Azerbaijani relations and the resolution of the Nagorno-Karabakh conflict. Grigoryan believes that Turkey's stance towards Armenia since the early 1990s has been to normalize relations only after Armenia-Azerbaijan relations have been normalized and the Karabakh conflict is finally resolved. He further argues that Turkey was willing to begin normalization with Armenia in the hope that there would be progress in the Armenia-Azerbaijan negotiations.
"That is what I think drove the change in the Turkish rhetoric, as well as the appointment of special envoys and the re-activation of talks about normalizing relations. But as long as the Armenian-Azerbaijani conflict remains unresolved, Armenian-Turkish relations will be held hostage to it," says Grigoryan. He also noted that Turkey's stance on the matter is fundamental, making it challenging for Ankara to alter its course.
Turkish political scientist Cengiz Aktar notes that Turkey needs the investments and cash that Azerbaijan is contributing to Turkey. The two countries have become important economic and military allies. Azerbaijan now invests more in Turkey, and Turkey still serves as a primary route for Azerbaijan's oil and gas exports. During the 2020 Artsakh War, Azerbaijan gained the upper hand thanks to Turkish drones and military advisers.
Uncertainty in Turkey 
As Turkey grapples with the aftermath of a devastating earthquake and prepares for upcoming elections, its relations with Armenia are not high on the government's priority list. While Aktar believes that Turkish foreign policy towards Armenia will remain unchanged regardless of the election outcome, Grigoryan notes that if Erdogan loses the elections, Turkey may take a more hardline position toward Armenia.
"If we look at recent history, there have been periods where the Turks have shown more flexibility in their approach to Armenian-Turkish relations. At least rhetorically, they have signaled a greater willingness to consider our common history and other issues in more flexible terms. In fact, the Erdogan government has been better in some ways than its predecessors," says Grigoryan. He notes that there is no reason to believe that the old Kemalist elite, which was in power when Turkey adopted its policy of supporting Azerbaijan, is unlikely to become more receptive to the normalization of Armenian-Azerbaijani relations.
If there is any post-election turmoil in Turkey, the Armenia-Turkey process will be halted altogether. Grigoryan notes that a country in turmoil, lacking a government that enjoys full confidence or at least a high degree of legitimacy and popularity domestically, typically avoids taking major controversial steps. A government with weak legitimacy, internal chaos, or instability will be even more dependent on the policy established since the 1990s, which is that Armenian-Turkish normalization is fully dependent on Armenian-Azerbaijani normalization. 
According to Aktar, Armenian-Turkish normalization at this stage will not go beyond opening the border and some minor trade. "If Ankara can convince Baku, it will open the border with Armenia. They will likely aim for a formula of simply opening the land border and engaging in limited trading. But I don't see Ankara being capable of anything more than that," he said during a panel discussion at the American University of Armenia. 
Grigoryan suggests that the border might be opened for third-country citizens, but notes that these are likely small gestures that the two sides can use to signal certain intentions towards each other. However he believes that the protocols establishing diplomatic relations, normalizing economic relations, and fully opening the border will only be implemented after a peace treaty is signed between Armenia and Azerbaijan, "or if there is a high degree of confidence that such a treaty is imminent."