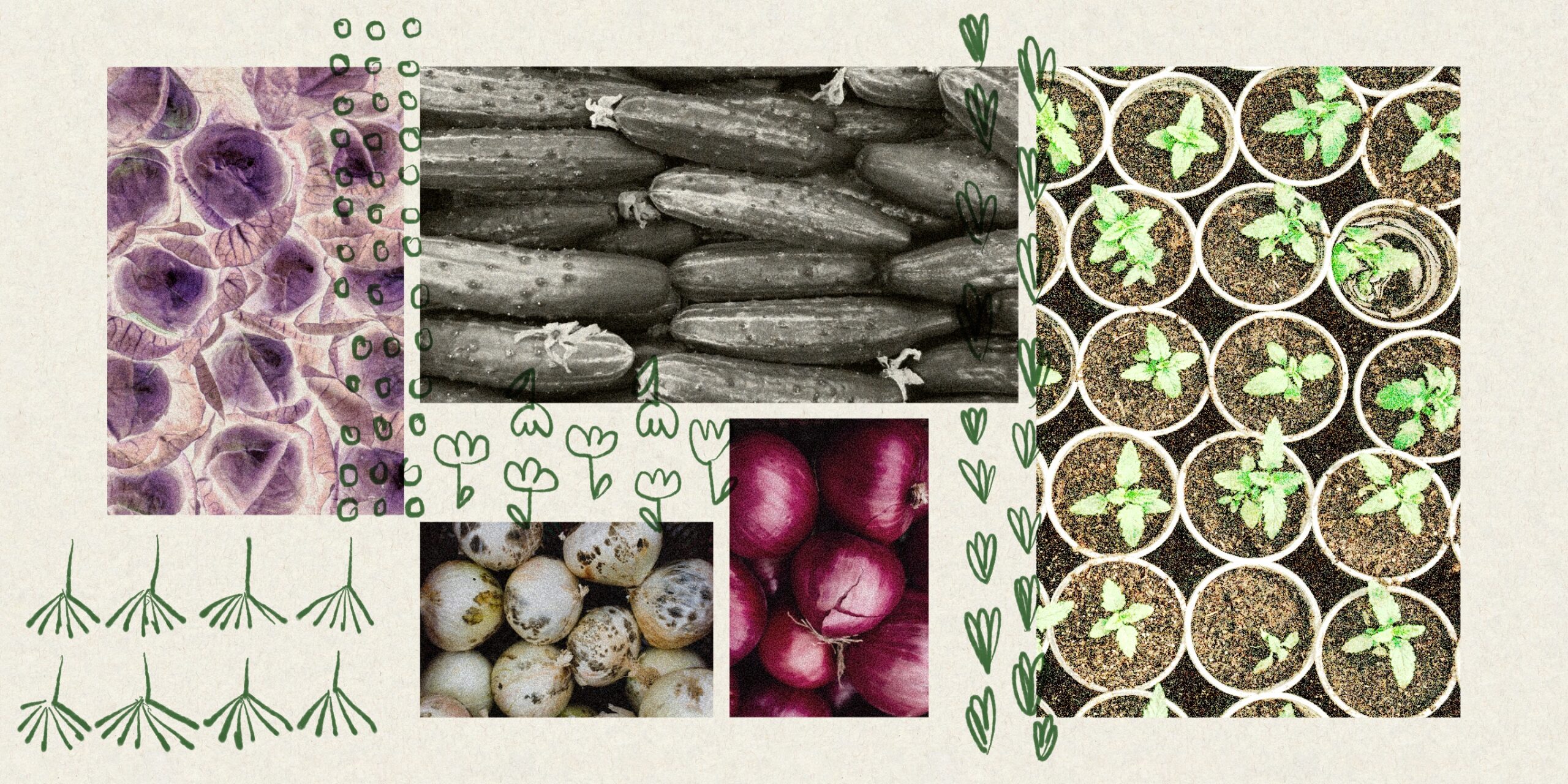 High altitudes, proper irrigation, and sunny days throughout the year are the most important components for operating a greenhouse. Some regions of Armenia provide exactly these conditions but few people venture into the business of establishing a greenhouse.
Promo Group, led by Hayk Hunanyan, has already built 50 hectares of greenhouses in Armenia. Before construction of a greenhouse, risks are thoroughly researched, discussed, and analyzed. Hunanyan says that the notion that the Ararat Valley is best suited for greenhouses is a misconception that has become entrenched over the years. Although the Ararat Valley provides a mild climate and lower heating costs, fog slows down plant growth, and insects common in the valley can damage crops and destroy harvests. Meanwhile, in mountainous areas there are more sunny days, and an absence of a diversity of such insects.
"We obtain data on the number of sunny days, the amount of precipitation from rain and snow, and the intensity of solar energy from NASA. We can consequently ascertain how practical a particular greenhouse will be," says Hunanyan, adding that some of the best locations for greenhouses are areas near the village of Ghukasyan in the Shirak region, the Talin area, the entire Sevan basin, Aparan, Jermuk and surrounding areas in Syunik region.
According to him, greenhouse farming is a complicated process. Small- and medium-sized greenhouses suffer when, due to insufficient funds, environmental circumstances are not analyzed, and the greenhouse is managed as cheaply as possible.
Tsolak Chadryan, who has been working in greenhouse farming in Shirak for about seven years, believes one must answer three important questions before owning a greenhouse: What market is being targeted? What technologies will be used? Who will carry out maintenance?
"We think that owning a greenhouse is very easy, and that anyone who has experience in agriculture can easily build a greenhouse and earn a large income. But that is an illusion," says Chadryan.
In 2015, Chadryan and his friend were able to expand their small rose greenhouse in Gyumri. It now spans one hectare, and most of their produce is exported. Chadryan says that greenhouse systems with new technologies require special care and proper management. At the same time, although risks can be mitigated it is still impossible to eradicate them. "In Armenia, we have no alternative to gas for heating greenhouses. No matter how much they say that solar panels can replace gas, it remains unfeasible," notes Chadryan, adding that they have estimated that 16-20 million kcal of energy is spent to properly heat one hectare, but building such solar panels would require huge investment.
Small- and Medium-sized Greenhouses 
For many greenhouse owners the priority is to produce at lower costs without decreasing quality. All efforts are invested in reducing cost to remain competitive. For this, greenhouses with innovative technologies and specialists able to find new markets and consumers are necessary.
While large farms can afford investments to keep up with innovations, small- and medium-sized greenhouses generally cut corners. In 2020, the Armenian government implemented two programs to help make innovative technologies accessible: providing support for establishing small- and medium-sized greenhouses and leasing agri-food equipment.
The program for helping establish small- and medium-sized greenhouse farms partially compensates for the costs of building a greenhouse of up to 3000 square meters. These costs include construction using galvanized metal, as well as installing drip irrigation and a temperature regulation system. The program aims to increase the area and production volumes of greenhouse farms, increase product competitiveness and to increase the incomes of business-owners in agriculture.
The agri-food leasing program supports large farms in acquiring new technologies and provides leasing worth up to one billion AMD. This program allows for building semi-constructed or existing greenhouses using innovative building solutions.
According to the rationale of the government's "Support Program for the Establishment of Small and Medium Greenhouse Farms", data shows that the productivity of greenhouses with traditional technologies ranges from 8-20 kg. per square meter depending on the crop, whereas  modern technologies produce 40-60 kg.
Ira Panosyan, Head of the Department of Agricultural Programs Elaboration at the Ministry of Economy, says that there is great interest in these programs but that not everyone who participates in the program is successful.. 
"Building a greenhouse is easy, but managing it is difficult. People's assumptions [going into it] were wrong. The program also provided training and after the course many participants understood that it wasn't going to be easy, so they decided not to move forward. But it was also an experience for them to assess the risks and plan their investments in the future," says Panosyan. She further noted that under the agri-food leasing program, in 2022, they supported greenhouses of almost five hectares and compensated the building costs of nine small- and medium-sized greenhouses.
According to the data provided by the Ministry of Economy, the overall area of greenhouses and hothouses in Armenia was 900 hectares in 2013, while it is 2000 hectares in 2022, of which 300 hectares were built with innovative high tech.
According to data from the World Bank, from 2019-2022, the agribusiness sector has accounted for 11.1% of Armenia's GDP, and the number of jobs in the sector has made up 24 % of all jobs in Armenia.
Armenian greenhouses mostly grow and export flowers, berries, cucumbers and tomatoes.
In 2019, about 1300 tons of flowers, buds, and decorative greenery were exported. In 2021, that amount was 3600 tons. In 2019 and in 2021, around 7700 and 7600 tons of berries were exported, respectively. Cucumbers, however, saw a sharp decline in production. In 2019, around 9900 tons were exported, while in 2021 this decreased to 3700 tons. The amount of tomatoes being grown, however, has increased. In 2019, around 25,000 tons were exported, while in 2021 that amount reached 35,500 tons.
According to the Ministry of Economy, large greenhouses mostly export their produce and their principal market (up to 97%) is the Russian Federation. Attempts are being made to find other markets, but currently only a small amount is exported to European and Arab countries.
Alexander Kuyovda, the CEO of Agrospace says that over the years, greenhouse farms have been making efforts to diversify their markets. Owners understand very well that overreliance on one market –– for example Russia –– is risky. If there are problems with transportation, for instance if the Lars checkpoint between Georgia and Russia is closed, greenhouses find themselves in dire straits –– large greenhouses are forced to sell to the local market, which overwhelms small- and medium-sized greenhouses, which rely on domestic consumption.
A Lack of Specialists
Alexander Kuyovda is a Ukrainian agriculture specialist who was invited to Armenia in 2015 to work in a large greenhouse. After working here for a few years, he established Agrospace, which helps greenhouses manage their business and gives professional advice on how to develop and attract employees.
"Elsewhere they work towards increasing productivity, but in Armenia people aim to increase volume. The management and workforce are important for a greenhouse. When I first arrived, they employed specialists who had graduated from the Agrarian University of Armenia –– they did not have enough experience. A Dutch agronomist was supervising them, with whom they were dissatisfied. I have been here for seven years, and the situation concerning the staff hasn't changed," says Kuyovda, and then lists problems that even foreign specialists cannot solve. "CIS countries had good agricultural training learning about processing crops in open, rural areas. Still, nothing has been done to bring what's new to this sector. The problems are different in enclosed spaces [like greenhouses] and the solutions are variable."
Ira Panosyan also confirms that there is a serious problem regarding specialists in the greenhouse farms and intensive gardening sector. She states that large farmers in Armenia work with well-paid specialists from abroad, which, naturally, increases the cost of the produce.
"There is a stereotype that Europeans are more familiar with innovative technologies but that is not entirely true. Europeans and Mexicans are of course experts but Armenian specialists try to copy the working style without considering climate, the local culture, and the subtleties of working with locals and their value system," adds Kuyovda.
A few months ago, the Armenian government conducted a survey and found that salaries in the greenhouse business begin from 300,000 AMD and reach one million and more. Specialists from abroad, however, are paid much more.
Thus, simultaneously, there is a lack of specialists but there are annually fewer applicants to the Agricultural University of Armenia. They believe this is due to a lack of awareness about the high demand and high salaries in this field.
According to both greenhouse business-owners and industry experts, the market would be more stable and predictable if there were cooperatives uniting small- and medium-sized greenhouses. The state program provides for this: incentives have been provided, but entrepreneurs don't take advantage of them and try to overcome problems on their own.
Furthermore, if there were cooperatives, professional support and guarantees prior to going to the bank and starting a business would contribute to the steady growth of the business, and small- and medium-sized greenhouses would avoid becoming victims of dumping.
The state support program will continue next year. The construction of several hectares of greenhouses is planned, but attempts regarding specialists, management and making the market predictable still remain unresolved and rely solely on the initiative of individuals.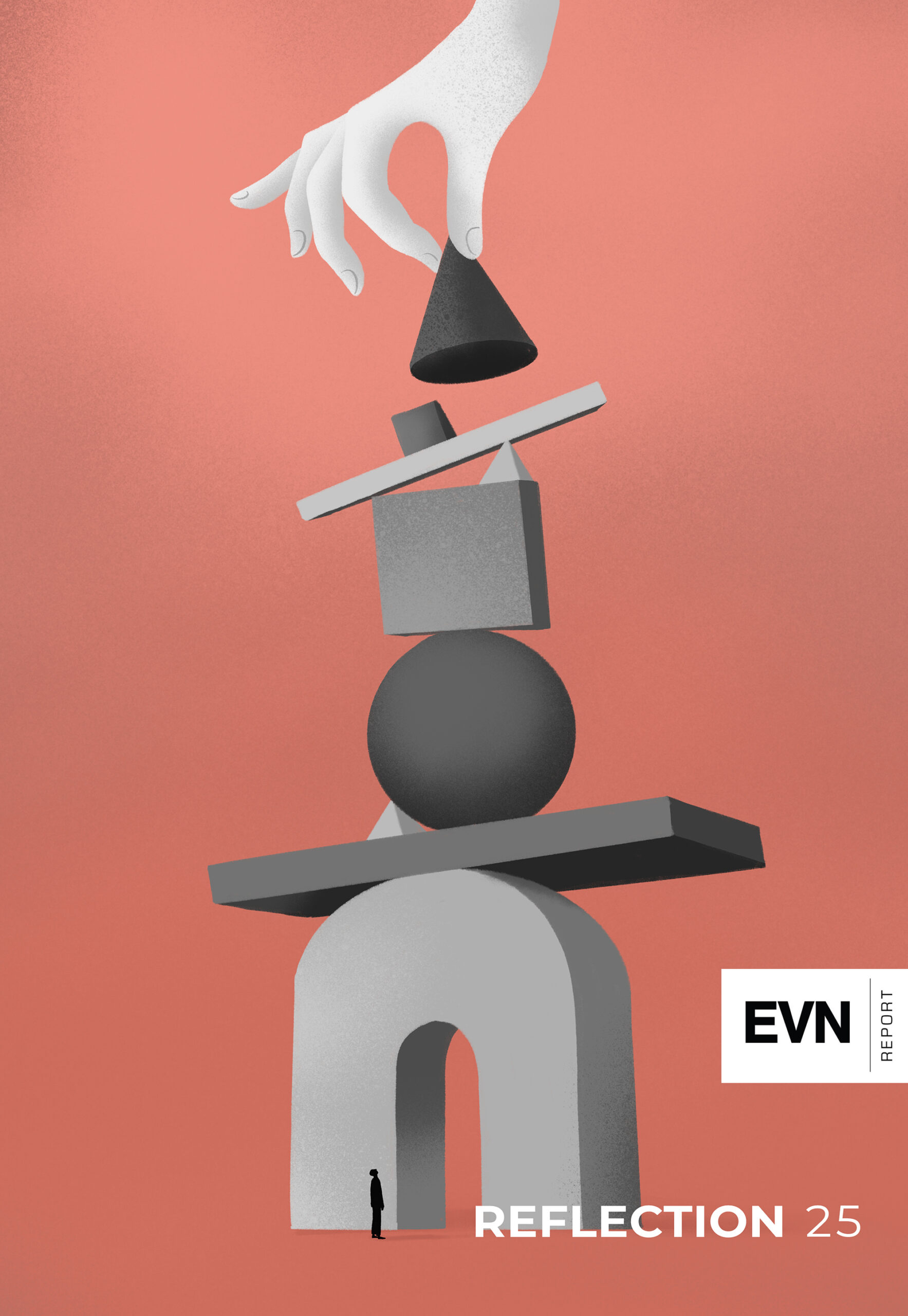 In this last magazine issue for the year entitled "Reflection", we present articles that look back on 2022, from issues of security, to adopted laws to the major events that took place in Armenia's tech sector.