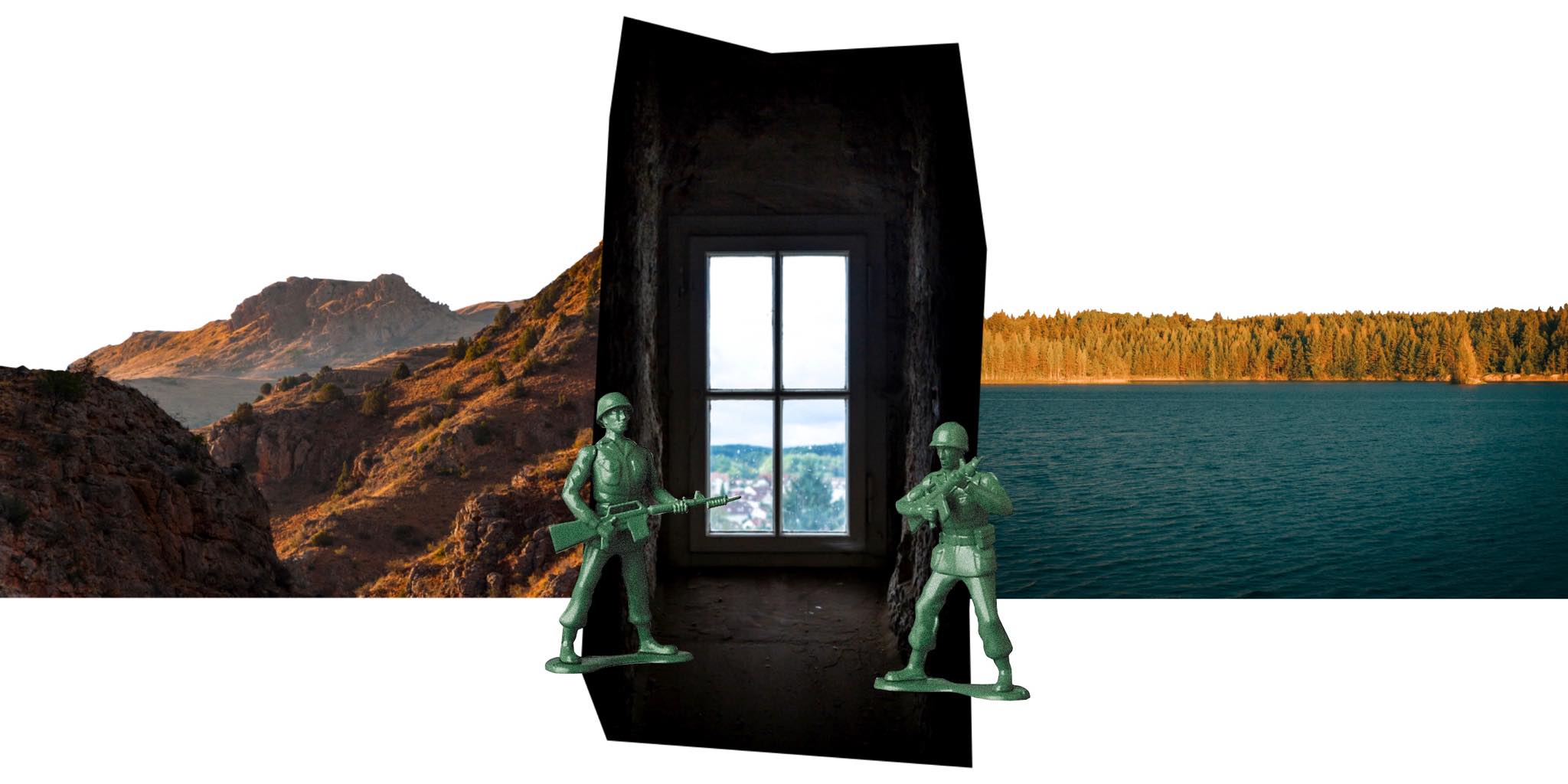 The 2020 Artsakh War and the ongoing Russo-Ukrainian war are the first classic interstate wars with the involvement of regular armies on both sides of the conflict in almost two decades. These recent wars make it possible to assess the latest trends in warfare, including the effect of the latest technological solutions. 
The Role of Unmanned Aerial Vehicles 
The results of the war in Artsakh in 2020 have led to a widespread belief among many experts and militaries that unmanned aerial vehicles (UAVs), and in particular the Turkish Bayraktar TB2 combat UAV, were a key factor in Azerbaijan's success. However, these analyses were often carried out uncritically, based solely on video footage of UAV strikes, as well as neglecting the overall dynamics of the conflict and the balance of power between the sides. In this context, judgments about the obsolescence of tanks and even of barrel artillery reemerged among the expert community. 
The war in Ukraine is turning out to be quite different from the war in Artsakh. In Ukraine, UAVs have played an  important role, but they still serve as auxiliaries and are used more for reconnaissance rather than for attack missions. The Bayraktar, for example, has destroyed no more than 100 of the Russian army's targets, out of a total of more than 5,200 documented losses of Russian military equipment, or less than 2%. At the same time, losses of Bayraktar TB2 combat drones are enormous – apparently at least 30-40 units. Ironically, even fairly primitive multicopters dropping mortar ammunition or high-explosive anti-tank (HEAT) grenades on targets have engaged at least as many targets as the Bayraktar. Modern air defense and electronic warfare equipment have diminished UAVs' capability in accomplishing their mission. At the same time, the frontline in Ukraine is much longer than in Artsakh. Moreover, Azerbaijan conducted a more integrated, large-scale and network-based aerial operation, making it harder to repel, especially with the Armenian forces' serious lack of both modern air defense systems and UAVs. 
Coordination of reconnaissance drones with artillery has proved much more effective in the Russo-Ukrainian war than in Artsakh, with the Ukrainian army noticeably more successful in this than the Russian military. Kyiv benefits from a set of software tools––most notably the GIS Arta command and control (C2) system. This system coordinates reconnaissance and artillery: targets detected by UAVs and satellites are mapped on an interactive map, and a commander can assign them to nearby batteries and even individual guns. Operation is controlled from tablets with access to Starlink satellite internet, and the time from target detection to opening fire is around 30-60 seconds––much faster than classical artillery. The claimed circular error probable (CEP) for firing unguided ammunition also dramatically decreased, which correlates well with the results shown by the Ukrainian armed forces—many direct hits on moving enemy armored vehicles––uncommon for artillery. 
High-Precision Weapons 
Both Ukraine and Russia are actively using high-precision weapons with varying success. Since the start of the conflict, Russia has fired more than 3,500 ballistic and cruise missiles at targets in Ukraine, while the Ukrainian Armed Forces used incidental strikes with Tochka-U missiles in the first phase of the war and since July has been  operating HIMARS multiple launch rocket systems (MLRS), which use packages of six extremely accurate guided multiple launch rocket system (GMRLS) missiles. 
The Ukraine War has shown that high-precision weapons bring dividends only when quality and timely intelligence is available, and information is quickly communicated to firing units. Exemplifying this is the fact that despite the Russian Armed Forces' attempt to suppress and destroy Ukrainian aviation at air bases with thousands of strikes using high-quality Iskander-M, Kalibr and Kh-101 missiles, the Ukrainian Air Force can still fly after almost six months of war. A rather interesting example of the inefficient use of high-precision strike weapons because of low-quality intelligence was the strikes by cruise and ballistic missiles on Ukrainian aircraft graveyards at operational air bases and the subsequent official reports by the Russian side of the destruction of dozens of combat aircraft. 
In the Artsakh war, the Armenian side had almost no precision-guided munitions, except for limited Iskander-M tactical ballistic missiles which were used only during the last day of war, and relied on traditional unguided artillery and aerial munitions. At the same time, the Azerbaijani Armed Forces operated a wide range of guided munitions including Spike-NLOS laser-guided missiles, Lora tactical ballistic missiles (the Israeli analogue of Iskander-M), airborne guided bombs, including those for Bayraktar TB-2, and loitering munitions ("kamikaze-drones"), etc. There was also a tremendous disbalance in intelligence capacities. These factors all led to losses of Armenian military equipment and personnel and ultimately, defeat.  
Another outcome of both wars is the limited effectiveness of air and missile defense systems in countering ballistic missiles: this gives credence to the opinion, which this author shares, that missile defense systems are far from being effective in real combat situations, even the S-400 level surface-to-air missile systems. 
Manned Aircraft
At the start of hostilities, the Russian Federation had at least a 10-fold superiority over Ukraine in aviation numbers. The quality level of the aircraft was also higher, as the Russian Air Force had hundreds of multirole 4+ generation fighters including Su-30SMs, Su-35Ss, the upgraded MiG-29s, as well as over a hundred Su-34 frontline bombers. However, their poor performance was perhaps the biggest surprise to most analysts; poor due to both a shortage of modern guided aerial weapons and insufficient training flying hours. The Russian Air Force also never conducted training on Suppression of Enemy Air Defense (SEAD) operations, one of the key superiorities of air forces of Western countries. The Ukrainian air force, being smaller and older, is even less effective on the battlefield.
In the 2020 Artsakh War, manned aviation played a small role on the Armenian side, as the number of aircraft was low and the modern Su-30SM jet fighters were unusable because of a lack of pilots. The deployment of Mi-24 attack helicopters and Su-25 attack aircraft was insufficient to seriously affect combat outcomes. Azerbaijani aviation was not very active in the beginning of the war, but at later stages the modernized Su-25 attack aircraft which uses laser-guided bombs inflicted significant causalities to the Armenian side. 
Effective operation of manned combat aviation is a complex process which requires substantial training, work on interoperability and general concepts of aerial operations such as developing and training different types of operations – SEAD/DEAD (suppression/destruction of enemy air defences, gaining air supremacy, etc.). The 2020 Artsakh War and the Russo-Ukrainian War did not provide lessons about military technology: moreover, all parties of both wars are very far from Western air warfare capacities, even compared to the 1991 Gulf War. The only novelty which can be named was a profound SEAD operation conducted by Azerbaijan with the help of Turkish officers and drone operators, but that was done by unmanned aerial vehicles, loitering munitions, artillery and ballistic missiles and not manned aircraft. That operation was able to effectively suppress most of the Armenian air defence systems within a few days, allowing to concentrate fire on land forces, which had no means to defend against both manned and unnmaned aircraft during most of the 44 days of war.   
Conclusions
Artillery has inflicted the most casualties in the Russo-Ukrainian war. Russia's lethality is mainly demonstrated through its numerical superiority and a large amount of ammunition; while Ukraine's is in its high-quality intelligence and integrated C2 software tools. In the Artsakh war, the situation was different because of the Armenian side's lack of modern air defense systems and the huge disbalance in precision-guided munitions and intelligence capacities.   

Armored vehicles losses in the Russo-Ukrainian war are high, but they are still being used in offensives with no direct replacements in sight. With a strong air defense system, armored vehicle losses from combat UAV operations are not catastrophic. 

Artillery continues to be a major tool of warfare. Modern command and control, automation, and integration tools for barrel and rocket artillery even improve the accuracy of older systems and reduce the consumption of unguided munitions. Moreover, the use of such systems allows the deployment of dispersed single guns, without physically bringing them together in batteries and divisions concentrated in one place, increasing the resilience of artillery against counter-battery fire and enemy intelligence in general.

Neither the Russo-Ukrainian war, nor the 2020 Artsakh War can be characterized as a "sixth generation war": the level of aerial operations, command and control and intelligence systems in these conflicts are sometimes much closer to that of Western countries in the 1970s-80s, while the concept of future wars is about non-contact warfare, conducted almost solely by massive use of precision-guided munitions. However, new technological elements were introduced in these conflicts and are changing the nature of warfare. The Azerbaijani SEAD operation in the beginning of the 2020 Artsakh War can be considered a partial element and example of modern sixth generaton warfare, but questions about whether it would have been as successful as it was without the mistakes and lack of modern air defense systems of the Armenian side remain.