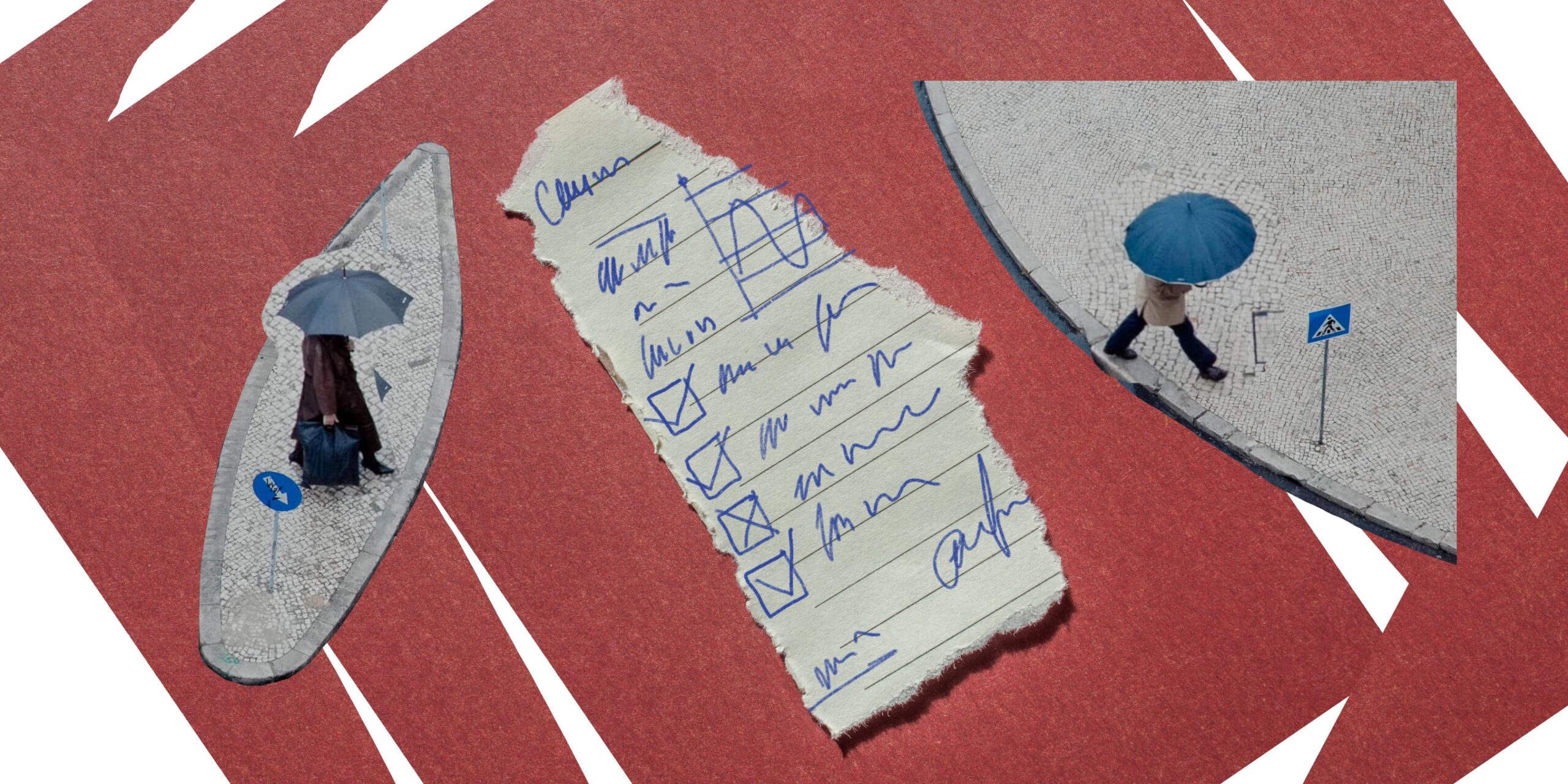 Marine, diagnosed with second-stage breast cancer in one breast, discusses the financial burden of the beginning of her fight against cancer: "The first step is analysis, which costs 500,000 AMD. This is followed by eight courses of chemotherapy, each of which costs 250,000 AMD, and another 170,000 AMD for medicine. Only then can you have surgery."
She was diagnosed in the spring of 2021. Although her surgery was free, for preventative  reasons, Marine decided to remove her other breast as well and have an implant installed, which cost her about 1 million AMD.
However, the cost of her treatment did not end there. Following the procedure, she received radiation treatment, paying 300,000 AMD after a 50% subsidy from the state. She also had to pay for subsequent check-ups, oncological tests, and sonograms. The excessive financial burden of this disease forced her to take out loans from the bank and ask friends for financial help, accumulating a debt of about 7-8 million AMD.
Marine's financial struggles didn't end with her illness. Her mother also required medical attention. Initially, they paid around 400,000 AMD for medical examinations, and then an additional 100,000 AMD for further analysis. This forced them to take out another loan.
"In the hospital, they told us they had good news and bad news," recalls Marine. The good news was that her mother's tumor was benign. However, the bad news was that only surgeries for malignant tumors are free of charge in Armenia. As a result, they had to prepare for a surgery that cost 700,000 AMD.
"After receiving the 700,000 AMD bill for my surgery, I approached the hospital's management with desperation and asked for a concession," Marine explains. "However, they told me it wasn't possible and directed me to go to accounting to get a loan. Despite my hopes, they refused to grant me the loan, seeing the heavy loan burden I already had. With tears in my eyes, I had to turn to my friends and relatives to raise the necessary money." 
In the end, Marine and her mother decided to sell their only apartment and leave the country. "As a third-degree disabled person, I used to receive a  monthly disability payment of 31,500 AMD ," Marine explains. "But what could I do with that money? I was forced to move to Europe with my mother. Here, I receive free check-ups, and my mother also receives free medication."
To address the problems caused by high health costs, the Armenian government has launched a universal health insurance system aimed at providing affordable health care to all citizens. In February 2023, the concept for implementing the system was approved and notes that Armenia has one of the highest rates of poverty due to healthcare costs in the region. Healthcare costs account for over 25% of consumer costs for approximately 9% of Armenia's population, leading to about 6% of the latter group falling into poverty.
Public health specialist Davit Melik-Nubaryan emphasizes the urgent need for a health insurance system. He points out healthcare costs strongly impact people's quality of life.
"According to a recent survey, about a third of the population is constantly taking medication, and 53% of that third, which is every second person, is forced to buy medicine at the expense of reducing other expenses," explains Melik-Nubaryan. "Imagine having to choose between buying medicine and putting food on the table." He clarifies that the purpose of a health insurance system is to protect these people from exorbitant financial burdens.
Insurance Premiums Without Justification
On April 27, the draft Law "On Universal Health Insurance" was put up for public discussion on e-draft. While the implementation concept lacked clear information about insurance premiums, something that was strongly criticized, they were defined in the draft law. The single annual insurance premium rate for universal health insurance is 164,400 AMD per insured person. However, the draft law does not provide any justification for this rate, which has caused mistrust among the public.
Tigran Jrbashyan, an economist and Director of Management Advisory at Ameria Advisory, has pointed out that there is no explanation for how the annual insurance premium of 164,400 AMD per person was determined.
"If there are no specified procedures, data on how they established the pricing, what actuarial calculation they set for comparison, and what the standard services are, then how were these standards calculated and at what price?" Jrbashyan asks. "When such an analysis does not exist, we are playing a very dangerous game. There is no information implying justification, at least in the justification itself, and they couldn't be justified because if criteria and standards are not developed, it is not possible to carry out an evaluation. As a result, our only problem is to collect money."
He has serious concerns that the insurance system may be a way to collect additional money, instead of a real effort to reduce healthcare costs in Armenia and improve the system.
"I believe there is one problem at the root of this 'reform' — they are unable to provide the amount of medical services that they have agreed to with the state budget," he explains. "The state budget cannot continuously grow without increasing taxes. This is why they've devised this method of collecting additional money. But how did they calculate this amount? How much will they compensate? In which cases will they provide compensation? Without these considerations, there is a danger that the reform will fail."
Oncologist Dr. Vahe Ter-Minasyan has expressed concern about the lack of procedures for distributing financial resources.
"As of today, the state still doesn't have protocols and clear criteria to decide how it should allocate funds," Ter-Minasyan explains. "The problem is that there is no resource available for quality control." He also notes that special procedures and oversight methods should be developed  to prevent the system from quickly exhausting its resources. 
New Calculations
Samvel Kharazyan, Adviser to the Minister of Health, states that the methodology used for calculating service prices in the healthcare system was approved by an order of the Health Minister and agreed upon with the Ministry of Finance. According to Kharazyan, the methodology outlines the principles of service price calculation.
"We took normative costs as our foundation, which are based on accepted practices and standards," explains Kharazyan. "For instance, during the diagnosis or treatment of a disease, we considered what tests are performed, what drugs are used, what kind of surgery is performed, and who participates in the surgery. We also took into account the duration of the surgery. Fees are calculated taking all these factors into consideration. Of course, we will compare them with market prices and with the prices of the existing Basic Benefits Package (BBP) that is paid for by the state, to generally understand the impact it will have on costs, revenues of medical institutions, and so on." 
Kharazyan also states that key data from 2019 was used as a basis for calculating the insurance premium. However, he notes that these calculations are currently being updated. "First of all, a long time has passed — about fours years," he says. "Also, the strategy for implementing the system has changed: previously calculations were done based on a one-time investment prediction but now phased investment is taken into account."
Universal health insurance will be introduced in phases, with 2023 designated as a "preparatory phase." The period from 2024 to 2026 will serve as the testing phase, and starting in 2027, the universal health insurance system will fully be implemented.
Kharazyan did not deny that these new calculations may affect the insurance premium.
The Market and the Basic Benefits Package 
Dr. Vahe Ter-Minasyan is concerned about medical service fees within the framework of the universal healthcare insurance system. He believes that the current pricing structure of the BBP is not reasonable and is significantly lower than the fees for paid services.
"For instance, the state pays 280,000 AMD for a surgery as part of the BBP, but I charge 650,000 AMD for the same surgery as a paid service," explains Dr. Ter-Minasyan. "If the cost of surgeries becomes 280,000 AMD, many doctors will refuse to perform surgeries at that cost." He already raised this issue with policymakers, and was informed that they would set an average price.
According to Ter-Minasyan, if the cost of medical services is not made equal to their market value, but instead corresponds with BBP prices, then doctors who are not concerned with retaining patients may refuse to work with this system.
"Will we end up with a system in which, after paying 164,400 AMD annually, we go to the doctor of our choice, but they say, 'I'm sorry, but with the money paid by our state, I won't perform surgery on you?'" he explains, adding that there is at least a 7-8 times difference between the work paid for by the state and the work paid for by a private citizen. 
"I operate on patients through the BBP so as not to offend anyone," he continues. "But it is not a source of income for me. Of course, if it becomes my only source of income one day, it will be a problem."
Dr. Ter-Minasyan also expressed concern about insurance companies and their use of deceitful contracts that include the phrase "preferred medical institution."
"Today, insurance companies sign a contract with all medical institutions, However, when the patient says they want to go to a certain medical center, they're told by the company that since the contract says 'preferred,' they will be sent to the medical center preferred by them," he says. "I've asked whether it is possible that something similar will happen with the universal insurance system, where there may be preferred medical centers. They responded that there could be preferred medical institutions based on their quality."
However, Kharazyan, notes that when the state treasury signs a contract with a medical institution, the institution must first submit data on its capabilities of providing specific services.
"They can include human resources, medical personnel, and licensed services," he explains. "If the data is sufficient, the treasury will sign a contract with that medical center. It is then the institution's responsibility to organize its internal staff so that services are provided with proper quality and by appropriate specialists. The treasury will not sign a contract with a specific doctor, but rather with the medical institution. The institution will decide what kind of work doctors will carry out within their center and make decisions on how much they will be compensated for that work."
Haykaz Fanyan, the Head of the Armenian Center for Socio-Economic Studies (ACSES),  is concerned about the potential consequences of the government's intervention in setting prices for medical services.
He explains that in the current Armenian reality, "when a person goes to a hospital to receive treatment through the BBP, they often end up paying extra money for a specific surgeon to operate on them." He sees the same risk with the proposed model.
Fanyan believes that the state's intervention in price-setting may cause established medical institutions to refuse to participate in the proposed insurance system.
"When the state intervenes and tries to set prices, large medical clinics will refuse to work with this system," he claims. "For instance, the Armenian-American Wellness Center did not provide services within the framework of the BBP until recently. They maintain that the prices set by the state are much lower than their prices, and they do not want to provide services at that price."
Cancer in the Crosshairs
According to the State Statistical Committee, out of the 14,301 deaths in 2022, the majority (26,805, or 53.4%) were caused by diseases related to the circulatory system. The second most common cause of death was tumors, accounting for 5,161 deaths or 19.3% of total deaths. These figures have remained relatively consistent in other years as well. 
Kharazyan suggests that one reason for this trend is that people in Armenia are hesitant to consult a doctor due to financial problems, which can lead to an inability to save their lives. Kharazyan recommends implementing the insurance system to play a crucial role in prevention.
"The main goal at the moment is to reduce future financial risks so that people won't hesitate to go to the doctor and undergo tests without thinking about paying for it later," he says.
However, Dr. Ter-Minasyan notes that severe hardship occurs when cancer is diagnosed. The state pays for surgeries and radiation therapy in full or as a co-payment. Currently, the state is unable to cover the cost of chemotherapy treatment, which is the most expensive and leads to impoverishment. Although it's been announced that 1.6 million AMD will be allocated for chemotherapy treatment for people with cancer, according to experts, this is not a significant reduction in the costs cancer patients have to pay.
Violeta Zopunyan, a healthcare expert and President of the Center for Rights Development NGO,  highlights the lack of effective management of medication in the insurance package.
According to Zopunyan, the cost of one antitumor drug is 900,000 AMD and there are medicines that are not registered but are the primary medication used for cancer. "Not having them in the insurance package is equivalent to not having insulin or Diabetone for those who have diabetes," she says.
On the other hand, Kharazyan warns that expanding the range of services in the package will inevitably increase its total cost, placing a greater financial burden on the population.
"From this point of view, it is crucial that the package includes services that will primarily address the needs of the population and enable early detection of health problems," he states, noting that if it is possible to increase the insurance premium, additional services will be included.
Set and Ready?
Experts are concerned that once the insurance system is introduced, there will be a high demand initially, and that the healthcare system may still need to prepare.
However, Minister of Health Anahit Avanesyan has made assurances that the necessary changes are already underway.
"Within two years, we aim to have a fully modernized hospital chain, both in regional and urban areas," Avanesyan explains. "The transfer of capital expenses to the primary chain has already started this year. We will repair and re-equip five polyclinics and build and modernize 20 outpatient clinics this year." She also emphasizes that improving the quality of medical services, licensing medical services, and implementing stricter ability requirements for medical professionals are top priorities.
Despite the Health Minister's assurances, experts remain concerned about introducing reforms at the same time as implementing the new insurance system. They argue that the reforms should be implemented prior to the introduction of the new system because simultaneous implementation presents significant risks.
Zopunyan warns that any delay or inadequate application of these reforms, especially at the level of primary medical care and in regional centers, can undermine the successful implementation of the system.
"At least a significant part of these reforms should be done before implementing the system," she notes. "After implementation, there will be a large flow of applications. It is important to manage this flow while ensuring that the quality remains controllable." Zopunyan emphasizes the importance of efficient primary care, which can reduce the burden on hospitals and help people detect health problems early and receive timely treatment.
Melik-Nubaryan divides the risks of implementing the system into two parts: healthcare and fiscal risks.
"In my opinion, the fiscal risks are greater," he explains. "Those responsible for tax administration and revenue collection should be asked whether they can bring people with shadow incomes into the taxation field so that they can also be part of the system. This is a question of justice. For instance, can they make people engaged in agriculture, who receive an income, enter the taxation system?"
Principles of Joining the Insurance System
Armenia's government has established two main principles for citizens to join the insurance system. The first is through social assistance programs while the second is through income declarations.
Under this system, children up to 18 years old, senior citizens aged 63 and older, and people with disabilities will have their insurance premiums fully subsidized by the state budget. Employed citizens and the self-employed will need to make appropriate payments from their income.
In these cases, a subsidization system will also be put in place to provide financial assistance.
"For instance, if the monthly income of an employee does not exceed twice the amount of the minimum wage — up to 150,000 AMD — they can receive 60% of the insurance premium they paid back from their income tax," notes Kharazyan. "Those whose incomes do not exceed four times the amount of the minimum wage have the right to receive up to 40% of their paid insurance premium, and those whose incomes are within six times the amount of the minimum wage can receive 20%."
According to him, the compensation scale was designed to minimize the impact of insurance premium on individuals' total income. The aim is to alleviate any potential financial burden that can arise from paying such premiums.
Jrbashyan warns that these unrelated reforms contain dangers. "They say that they are doing this in phases," he states. "But instead of preparing well for these changes and having a good analysis of the situation, they prefer to experiment."
While the debate over the health insurance system continues, one thing is clear: the need to ease the burden of healthcare costs in Armenia is urgent so that individuals like Marine no longer have to rely on friends and banks or another state to pay for their medical care.